2013-05-01
Niclas Heikkinen
Sleek - International Edits
Sleek's Fashion Editor [b]Lorena Maza[/b] teams up once again with the Photographer [b]Niclas Heikkinen [/b]in this fantastic editorial for [b]Sleek[/b]. This time around the duo headed up to the shores of Spain to shoot a feature on Spanish designers. The Givenchy muse [b]Pablo Otero[/b] @ Sight wears the up and coming labels such as [i]Selim de Somavilla[/i], [i]Carlos Diez[/i] and [i]Rebaneda[/i]. [br]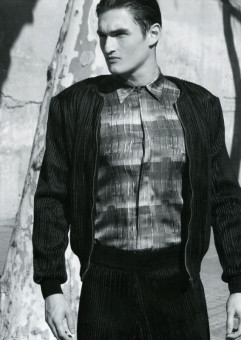 ---
2013-04-29
Kyrre Wangen
Schön Magazine
[b]ASIANA[/b][br]Photographer: Kyrre Wangen [br]Stylist: Masha Mombelli[br]Hair: Tomohiro Roku Roppongi [br]Make-Up: Yin Lee [br]Retouching: Emma@ Happy Finish
---
2013-04-29

Fulvia Farolfi
Point of View
Luscious lips by makeup artist Fulvia Farolfi for Flair.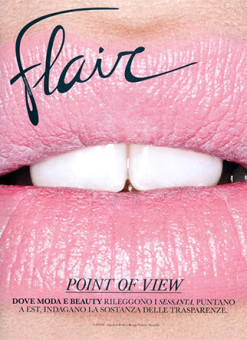 ---
2013-04-29
Benjamin Vnuk
Legendary Luxury
Photographer: Benjamin Vnuk, Stylist: Ellen Af Geijerstam, Set Designer: Joel Junsjö, Make Up: Jeanette Törnqvist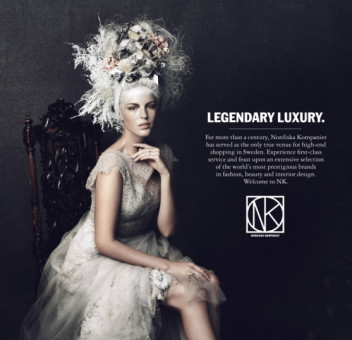 ---
2013-04-29
Peter Rigaud
Contemporary painting in Vogue Germany
Peter Rigaud photographed Danish artist Tal R. Professor of Art for Vogue Germany. He is one of the Great Masters of contemporary painting.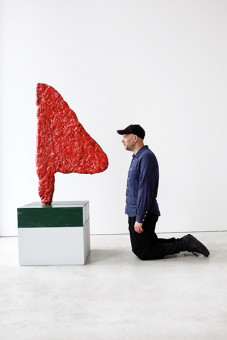 ---
2013-04-25
Sergi Pons
Rianne Ten Haken For El País Beauty Issue
Sergi Pons shot the beauty issue with the enchanting Rianne. Tight suits, red lips and colorful accessories adorn the Dutch model.[br][br]Stylist: Alberto Murtra, Hair & Makeup: Jordi Fontanals, Set Designer: Gabriel Escamez, Post Production: La Capsula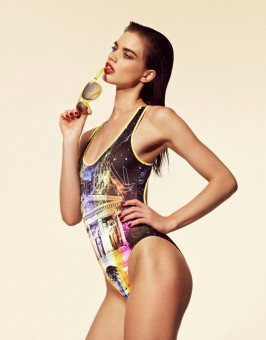 ---
2013-04-25
Jeff Tse
Glamour On The Edge
Heather (Women Direct) is adorned with sparkling gems and a crystal earpiece for Jeff Tse's recent snaps. Hair stylist Bradley Irion creates the brunette's pumped up coif while makeup artist Meredith Baraf gives her a red lip and full lashes. Production by Emily Bishop
---
2013-04-24
Pülmanns
Guess Accessories S/S 2013
New Images for Guess Summer Campaign were photographed by Claudia & Ralf in Los Angeles starring Sandrah Hellberg, Eugen Bauder and Natascha Bernard.
---
2013-04-24
Nico
El País »Manzanares Al natural«
Nico shot Jose Maria Manzanares for El País. The story »Manzanares al natural« shows the most enigmatic bullfighter in recent time. Styling: Juan Cebrian.
---
2013-04-22

Claudia Englmann
Claudia Englmann and Giampaolo Sgura for Vogue Germany
»On the track of Marilyn Monroe« is on of the april-stories in Vogue Germany. [a http://previiew.com/artists/claudia-englmann.html]Claudia Englmann[/a] styled supermodel Karolina Kurkova giving her that special something. The man behind the camera was [a http://previiew.com/artists/giampaolo-sgura.html]Giampaolo Sgura[/a].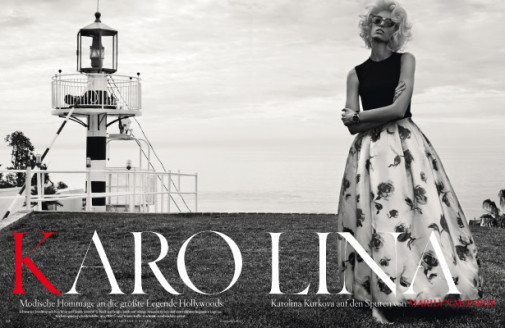 ---