2013-04-10

Richard Bernardin
ALI LAGARDE GETS LUXE IN JAMAICA FOR RICHARD BERNARDIN IN GRAZIA PARIS
Luxe – Photographer [a http://www.richardbernardin.com/]Richard Bernardin[/a] shoots [a http://fashiongonerogue.com/tag/ali-lagarde]Ali Lagarde[/a] on the island of Jamaica for the March 2013 issue of [a http://www.grazia.fr/]Grazia Paris[/a]. Dressed in designer labels selected by stylist [a http://candicefauchon.com/]Candice Fauchon[/a], the Texan beauty sizzles in body-hugging looks of black and white. / Make-up by Jean-Charles Perrier, Hair by Hélène Bidard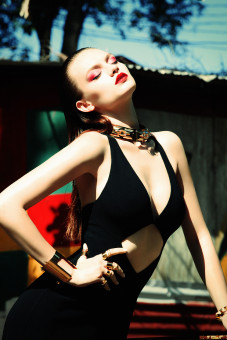 ---
2013-04-10
Marcus Ohlsson
H&M conscious exclusive by Marcus Ohlsson
Marcus Ohlsson photographed the exclusive collection of the new H&M Conscious range. The collection blends traditional formal cuts with on trend. Set Designer: Joel Junsjö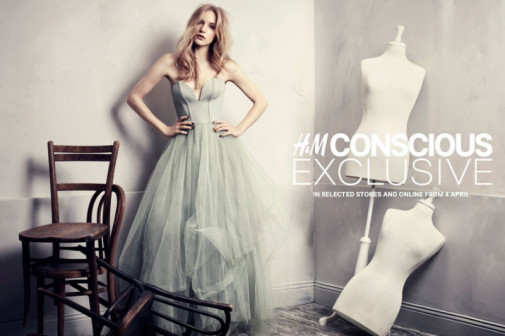 ---
2013-04-08
Nico
EL PAÍS 'LA MODA EN LA PIEL' - ´Fashion in Skin`
Charming Vanessa Lorenzo shows her own collection. She is not only an international model, but creates her own fashion line in Spain. In front of Nico´s lens Vanessa gets support by Stephen James. The result is amazing. The naked tattooed Stephen is attractive as Vanessa. Styling: Juan Cebrian
---
2013-04-08
Thomas De Monaco
Copper Wood Series
Shot by Thomas De Monaco.
---
2013-04-04

Fulvia Farolfi
DKNY Spring 2013 Campaign
British model Cara Delevingne goes technophile with makeup by Fulvia Farolfi. Cara walks easily through New York wearing colorful clothes. Patrick Demarchelier shot the campaign, emphasizing the youthful, urban brand.[br][br]Photographer: Patrick Demarchelier, Fashion Stylist: Ludivine Poiblanc, Hair Stylist: Teddy Charles, Casting Director: Anita Bitton for The Establishment, Art Director: Hans Dorsinville for Laird & Partners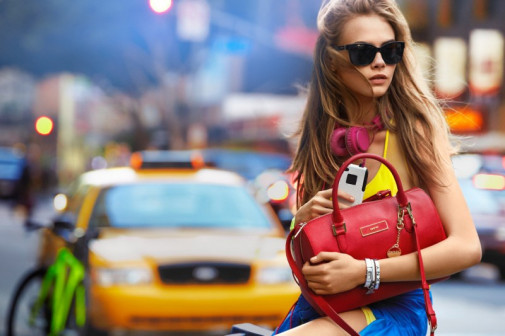 ---
2013-04-04
Tomas Falmer
The Believer in SLEEK Magazine
Tomas Falmer photographed the fashion story »The Believer« for the current SLEEK issue. The well-dressed and serious believer shows how modern he lives and dresses.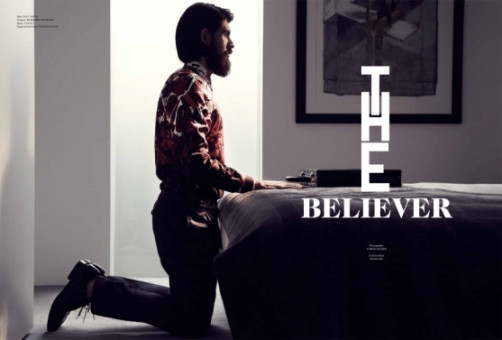 ---
2013-04-02
Florian Sommet
Mourirpourhenry
"It all began with one wish – to stop time and hold onto youthful vitality so it would last forever." For the cosmetic line mourirpourhenry Florian Sommet photographed the latest campaign. The results are beautiful pictures which represent the elegance and eternal beauty the company is focusing on. [br][br]Art Direction: Denise Ender, Model: Anastasia G. c/o place models, Hair & Make Up: Diana Galante c/o Close Up Agency, Retouch: Valentina d´Ettorre, Location: Delight Rental Studios GmbH, Berlin
---
2013-03-28
Pierre Dal Corso
Zoi Aggeliki for Galore Mag #2
Inspired by the night life of Bianca Jagger, [a http://www.pierredalcorso.com/]Pierre Dal Corso[/a] shoots the gorgeous model and actress Zoi Aggeliki for the second issue of [a http://galoremag.com/]Galore Mag [/a]" Women who rock"[br]
---
2013-03-28
Amos Fricke
BMW 3 GT
A series on the new BMW 3 GT, shot in Munich, December 2012.
---
2013-03-28
Alessio Bolzoni
Shoe addict - Alessio Bolzoni for Bruno Magli
The stunning Doutzen Kroes shows her seductive side in front of Alessio Bolzoni's lens presenting the Bruno Magli spring campaign. The Italian shoe label offers colorful shoes as well as extravagant luggage.[br][br]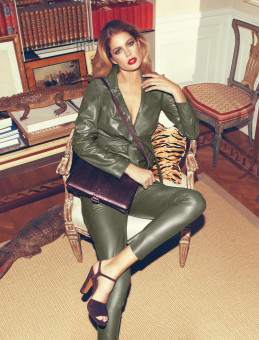 ---