2013-05-23
Pülmanns
At the harbour
Claudia&Ralf shot this body conscious story with Emma Menteath for Teaser magazine in Cape Town with Stylist Ursula Lake.
---
2013-05-22

Loni Baur
The artistically interpretation
Another time shows Loni Baur her sensitivity for colors, textures and details. For the new Tush Magazine she works with photographer Markus Jans together.The result is strong and exceptionally.[br][br]Styling: [a http://previiew.com/artists/katrin-gerhardy.html]Katrin Gerhardy[/a], Hair: Stelli, Model: Bo Don (Next Models NY)
---
2013-05-22
June Nakamoto
Tush Magazine 'Il Eclectico' Styled By June Nakamoto
Photographer: Alice Rosati, Hair: Franco Argento, Makeup: Tiziana Raimondo, Manicurist: An Thuy, Set Design: Cedric Attias Del Curatolo, Model: Ros Georgiou (Select Model Management)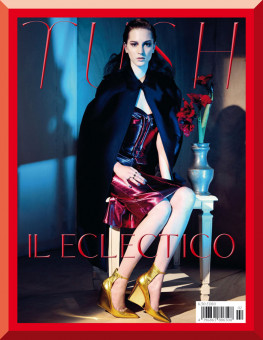 ---
2013-05-20
Shotview Photographers Management
Nudes Shot By Alexander Straulino
Shotview ist now presenting the outstanding and exclusive Nudes Gallery of Alexander Straulino. Bodies captured in elegant minimalism and with pure grace that reflect the quality and exclusiveness of his work.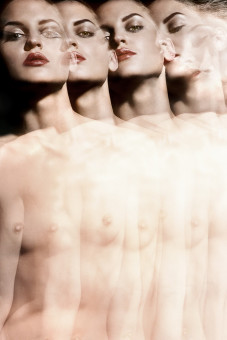 ---
2013-05-17
Riccardo Vimercati
Riccardo Vimercati For Vogue Mexico
A heroine of Oscar shot by Riccardo Vimercati is the latest story for Vogue Mexico. The model Flynn shows a strong and elegant expression, wearing metallic clothes or even simply a high-waisted leather skirt. [br][br]Styling: Valentina Collado, Hair: Jonathan Mas, Makeup: Beatriz Cisneros, Manicure: Wendsy Machuca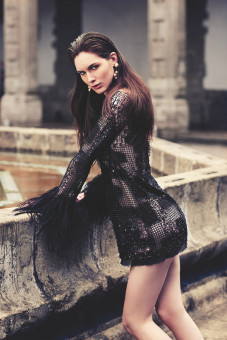 ---
2013-05-16

Tyron Machhausen
Karen Elson In Harper's Bazaar Uk
La vie en Rose - Tyron Machhausen did the delicate makeup for Karen Elson who was shot with a myriad of sensuous flowers and petals. The UK model, singer and mother speaks about her life in the current issue of Harper's Bazaar. [br][br]Photography: Alexi Lubomirski, Hair: Kevin Ryan, Set Design: Todd Wiggins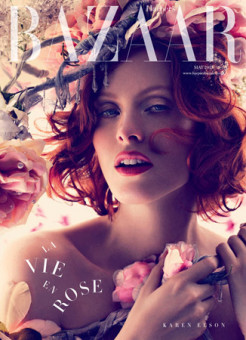 ---
2013-05-16
Sam Bisso
New Website and Blog Online
Finally my new website and blog are live and online.  Here is a sneak peak of the new work on there.[br][br][br][br]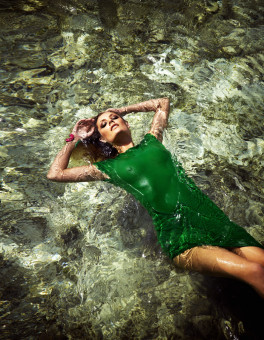 ---
2013-05-15
SO represent
A Day In Paris
[b][i]A Day In Paris[/i][/b] [i]Thierry Lebraly shot models Clara and Pierre wearing classic and smart clothes for French magazine »La Parisienne«. Whether hat, scarf, sunglasses or Creoles, Clara has the right accessory for any outfit.[/i]   [i]Styling: Carole Bellot, Hair: Christian Attuly, Makeup: Alexandra Schiavi[/i]
---
2013-05-15
Luciano Pergreffi
Vogue Bambini
Luciano Pergreffi shot for Vogue Bambini. The little ladies play with the law of gravity - a lamp falls down, a stack of suitcases come down the stairs and sweets jump out of a suitcase.[br][br]Styling: Joy Dreyfus, Grooming: Peggy Valor c/o Backstage Agency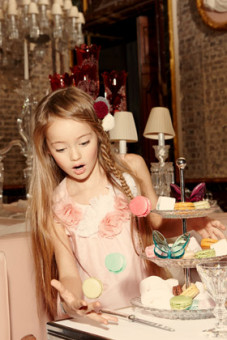 ---
2013-05-14
Kyrre Wangen
Plaza Magazine
Photographer: Kyrre Wangen[br]Stylist: Kawa H Pour[br]Hair/Make: Pari Damani[br]Model: Emma Åhlund[br]Retouching: Emma@ Happy Finish
---