Andoni & Arantxa
Portfolio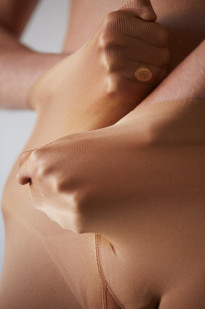 ---
Andoni & Arantxa
Photography

Creative Field:
Advertising /Lingerie /Men's Fashion /People /Film /Still Life /Self Portrait /Travel /Women's Fashion /Landscape /Beauty /Fashion /Black & White /Celebrities /Editorial /Portrait /
Location:
Paris / France
Website:
http://www.andoniandarantxa.com/
---
---
Personal Information
Andoni and Arantxa both born in 1982 in north Spain, met for the first time in Madrid in 2004 after having worked for a period in completely different areas, Andoni had a music band in San Sebastian first, and in NYC later, and Arantxa was working as a Model in between Europe and The States. After travelling all around the world and moving different countries together they decided to create a team as photographers. Photography has become an essential way of expression ,of talking. They currently live in France.