Osman Özel
Portfolio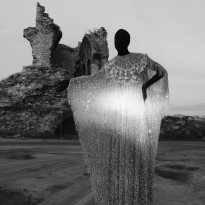 ---
Creative Field:
Film /Fashion /Editorial /
Location:
Istanbul / Turkey
Website:
http://www.shotview.com/artists/osmanzel
---
---
Personal Information
Osman Özel is one of the most talent contemporary photographer and filmmaker born in Turkey. Looking for inspiration in all things related to ancient history and cultures around the world, he started his career in Istanbul - a perfect place to synthesize and to explore the mix of modernity and orientalism through his photos and videos. When he is not behind the camera and lenses, he creates art installations merging multiple disciplines with dance figures. He is always searching for interesting projects around the globe. Osman collaborations and commissions include by Dazed, Revue, Replica man, Antidote, Numero Homme Berlin, Carven and Vogue Turkey.