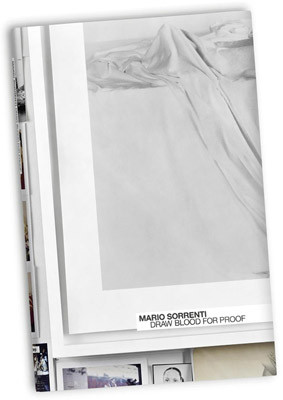 Cover »Draw Blood for Proof«
Read here how Mario Sorrenti's very personal mood board became an exhibition and a book that has just been published by Steidl.
When flipping through Mario Sorrenti's immense new photo book »Draw Blood for Proof«, you have the initial impression that you're looking at a family photo album. It has all the pictures you'd expect to see: his pregnant wife and his son, for example. The Polaroid snapshots might also remind you of a private collection of photographs.

But there's a reason behind this look: It all started in the early Nineties when fashion photographer pro Sorrenti, who was born in 1971 and has worked for magazines like Vogue and Harper's Bazaar and fashion brands such as Calvin Klein, covered the walls of his studio in New York's Lower East Side with the snapshots he'd been taking away from jobs. With this, a unique, creative collection of both inspiration for his future work and references from his past came to life.

In 2004 Sorrenti's very personal series made its way to the Andrew Horowitz Gallery where it was also titled »Draw Blood for Proof«. The installation was in the form of floor to ceiling collages. The pictures Sorrenti shot of those walls are now part of a book of the same name. Besides great fashion shots of Kate Moss on a rooftop or in a Calvin Klein ad and some impressions of his travels such as an image of Berlin's fair area, the book includes close-ups of penises, a couple having sex, and his brother David, a talented photographer himself who died of a heroin overdose. You might think all this sounds complex and it is. When Dazed Digital asked Sorrenti about the intimacy of his work, he answered: »It's vital. I think it's the only way to create.« He may well be right.

Draw Blood for Proof is published by Steidl www.steidl.de
next
prev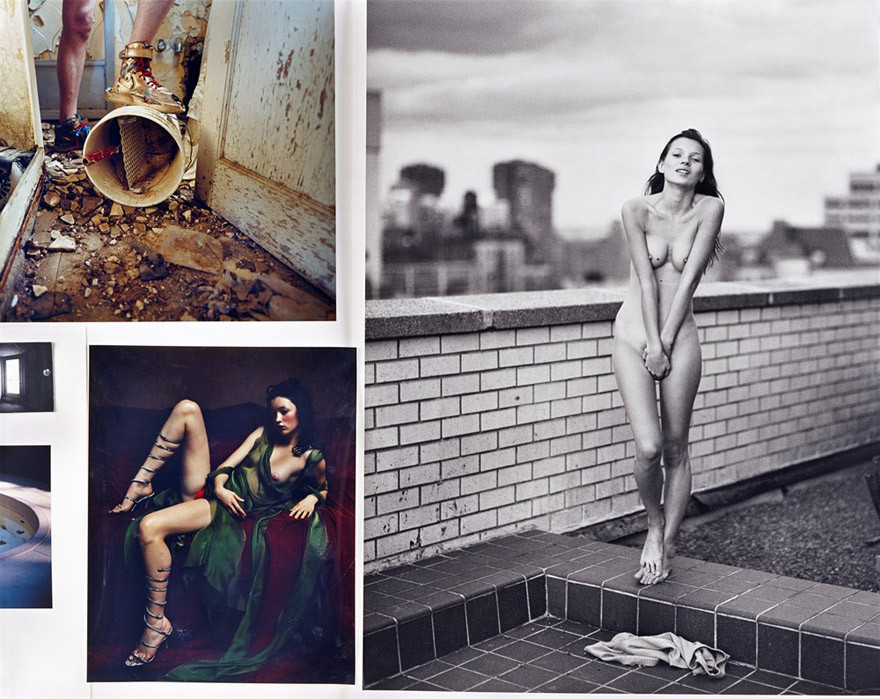 01/06 - Mario Sorrenti's Draw Blood for Proof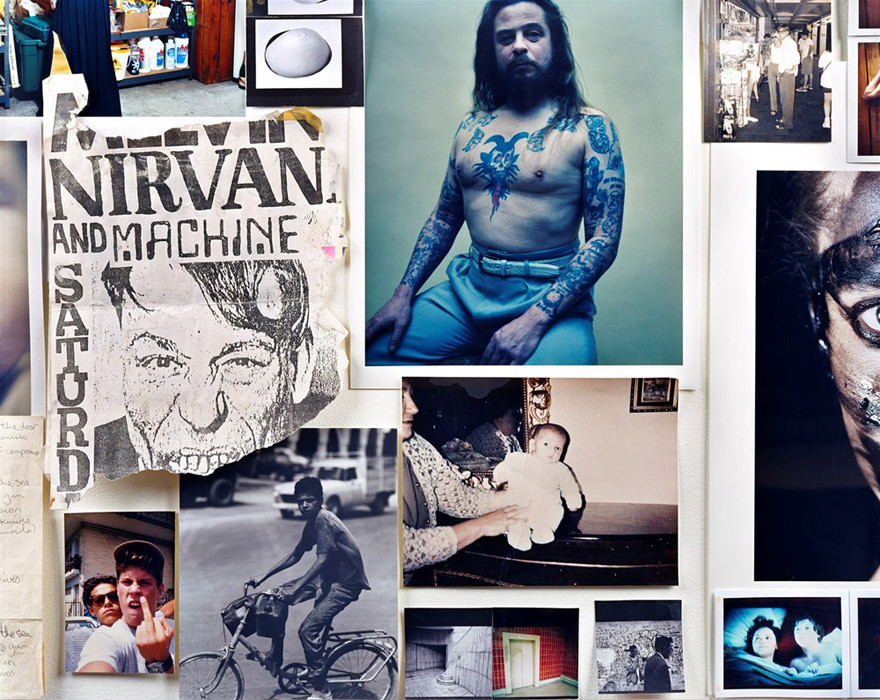 02/06 - Mario Sorrenti's Draw Blood for Proof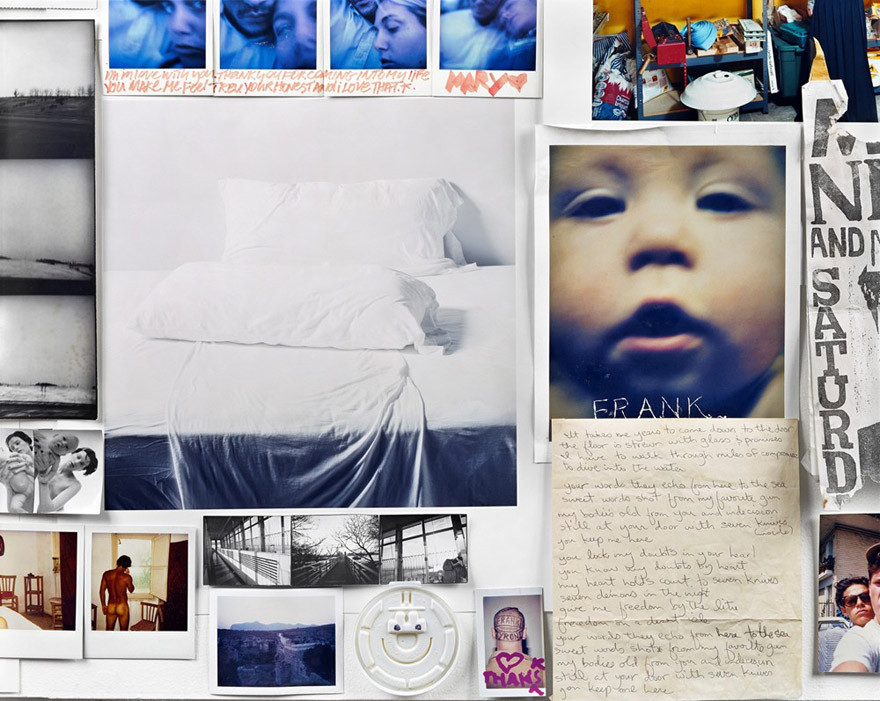 03/06 - Mario Sorrenti's Draw Blood for Proof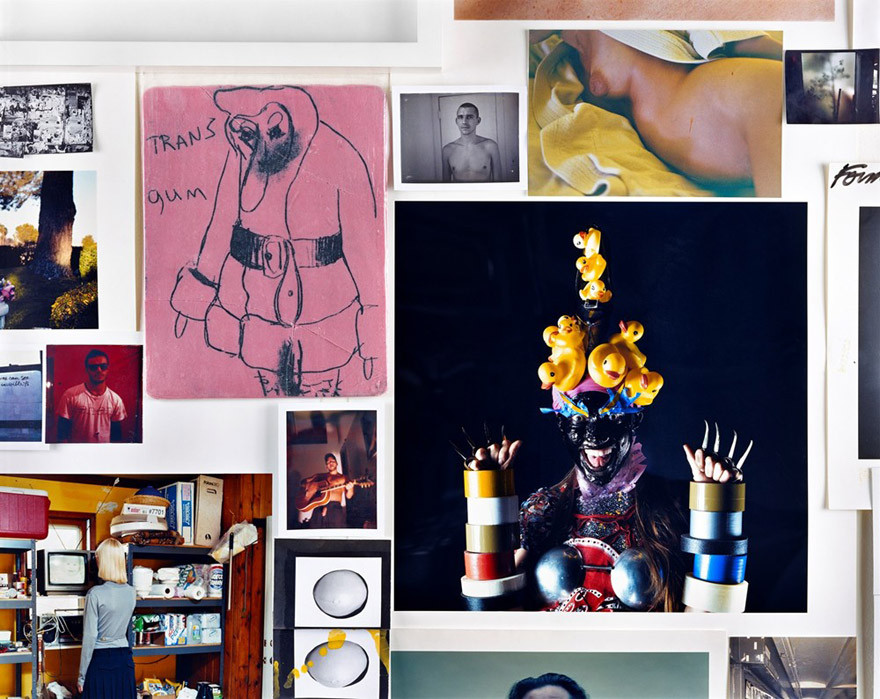 04/06 - Mario Sorrenti's Draw Blood for Proof
05/06 - Mario Sorrenti's Draw Blood for Proof
06/06 - Mario Sorrenti's Draw Blood for Proof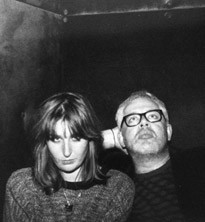 Interview
Nick & Chloé
Dubliner Nick West and Parisian Chloé Claverie joined forces back in 2005 to create their photography project Nick & Chloé. Here the dynamic duo talks about what it's like to work as a twosome, crying producers, and why celebrities are worse than kids.
READ MORE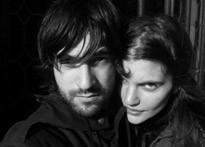 Interview
ANDONI & ARANTXA
Andoni & Arantxa aren't only a perfect team behind the camera. The Spanish-born ex-model and ex-musician are also an awesome couple when it comes to their private life. Read more about their travels and how they ended up as fashion photographers in our interview.
READ MORE