LeobyLeo SS18
by
Sascha Heintze
11/21/2017
Photographer Sascha Heintze shoots Freddy for LeobyLeo SS18 collection.
---
Harper's Bazaar UK December 2017
by
Alain Pichon
11/20/2017
Richard Phibbs captures Hedvig Palm for the Harper's Bazaar UK December issue. Hair by Alain Pichon. [br][br] Styling: Miranda Almond, Makeup: Florrie White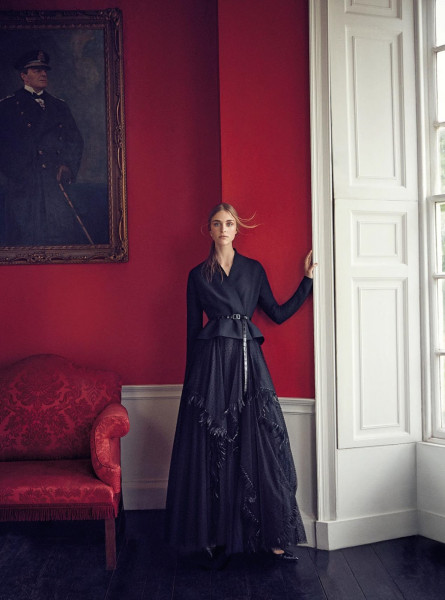 ---
Man About Town 10th Anniversary
by
Daniel Sannwald
11/19/2017
Man About Town celebrates it's 10th Anniversary, featuring the expressive story 'Frontal Attack' by Daniel Sannwald. Starring Dennis Nyero, Jeon Haemin and Baby Morocco. [br][br] Styling: Rasharn Agyemang, Makeup: Bea Sweet, Hair: Issac.V.Poleon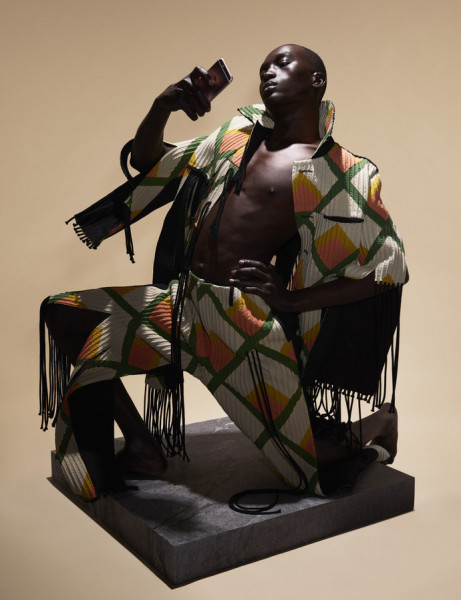 ---
Camper Campaign F/W 2017
by
Daniel Sannwald
11/19/2017
Once again Daniel Sannwald creates a magical Camper Campaign.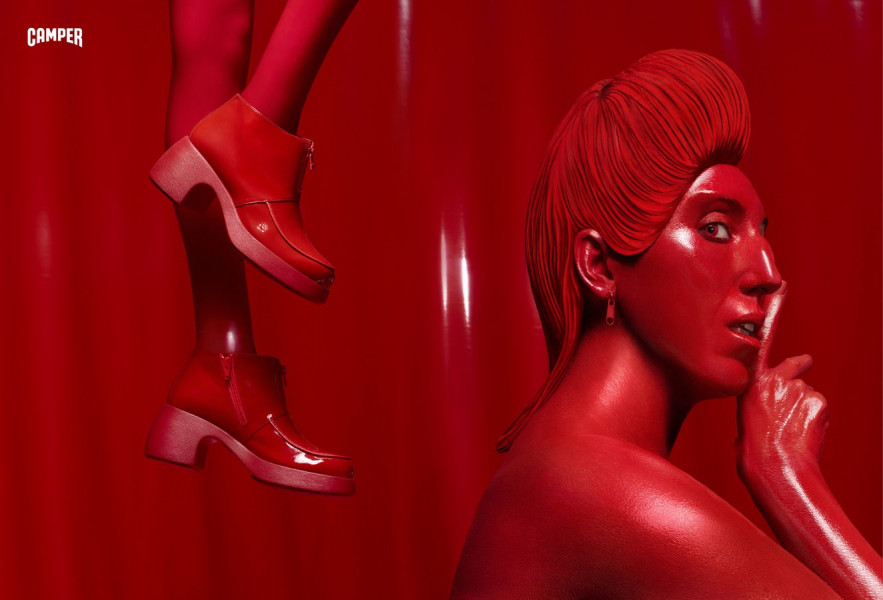 ---
Pleasure Garden Magazine No.2
by
Mel Bles
11/16/2017
Pleasure Garden Magazine's second issue features the beautiful story 'In the Long Grass She Lay' by Mel Bles. Starring Laiqah Omar and Nicola Kast. [br][br] Styling: Agata Belcen, Makeup: Nami Yoshida, Hair: David Harborow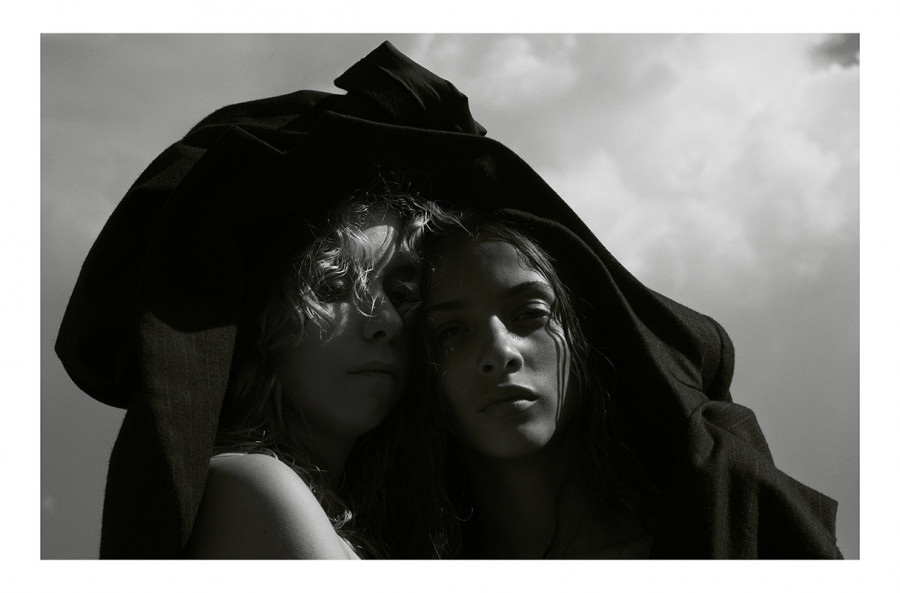 ---
SSAW Magazine Winter 2017
by
Roxane Danset
11/16/2017
Roxane Danset styles fashion model Achok for the editorial 'Nation of Ulysses'. Shot by Bibi Cornejo Borthwick for SSAW Magazine's Winter issue.
---
Golden Goose F/W 2017
by
Alessio Bolzoni
11/16/2017
Alessio Bolzoni shot the Golden Goose Fall/Winter 2017 campaign. [br][br] Styling: Mauricio Nardi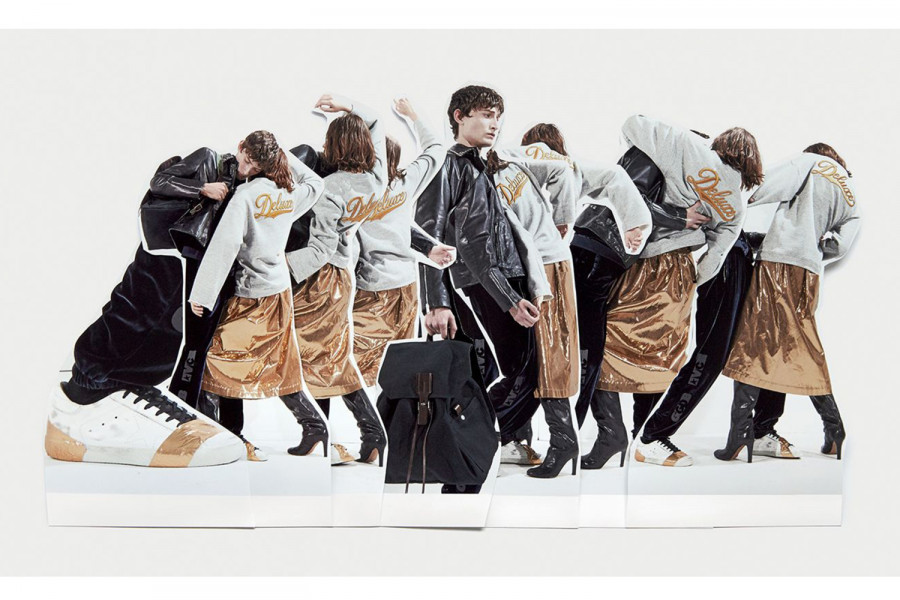 ---
Mirror Mirror Netherlands
by
Wendelien Daan
11/16/2017
[b]Wendelien Daan[/b] shot Liz Lucasse in the Suburbs of Amsterdam for  Beauty Magazine [b]Mirror Mirror[/b] latest F/W issue.[br]Styling by [b]Mary-Lou Berkulin[/b][br]Hair by [b]Hester Wernert[/b][br]Makeup by [b]Kathinka Gernant[/b][br]Model [b]Liz Lucasse[/b][br]All looks [i]Das Leben am Haverkamp[/i][br][br][i][br][/i][br][/i][br]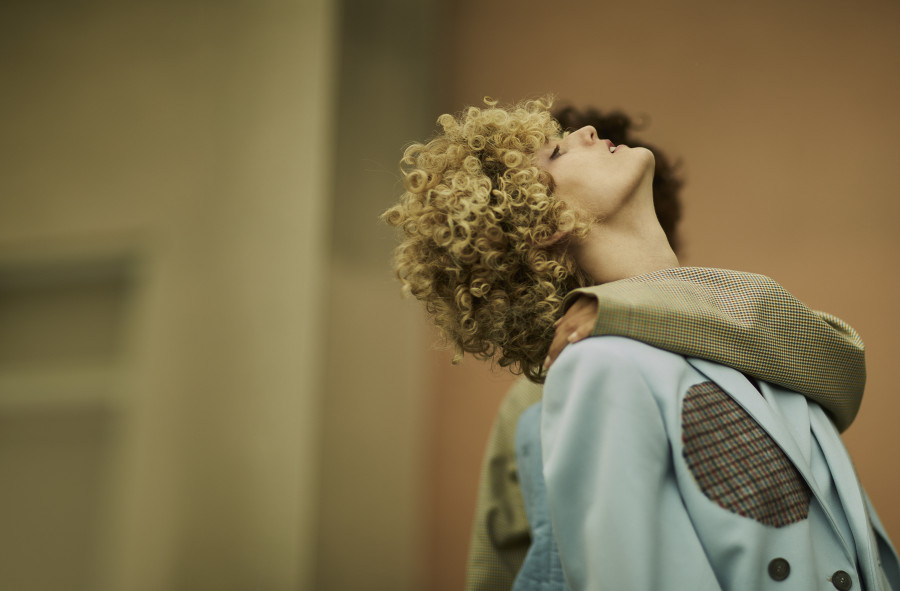 ---
Stylist Magazine France
by
Sascha Heintze
11/16/2017
Sascha Heintze captured the gorgeous Jip Boxstart for French Stylist Magazine 80's story.[br][br]Beauty Editor: Julie Levoyer Styling: Julie Niver, Makeup: Min Kim, Hair: Nicolas Jurnjack[br]
---
The Sunday Telegraph UK A/W 2017
by
Clara Giaminardi
11/15/2017
The Sunday Telegraph Autumn/Winter issue stars Swedish newcomer Adela Stenberg in a captivating cover story, beautifully shot by Clara Giaminardi.  [br][br] Styling: Sophie Warburton, Makeup: Shinobu, Hair: Chris Sweeney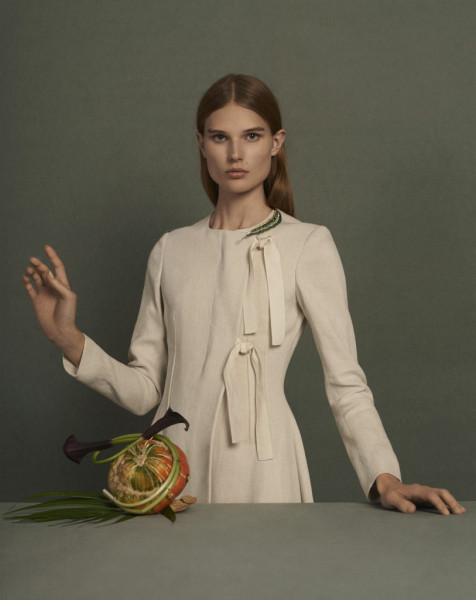 ---