Marina Rinaldi S/S 2019 Campaign
by
Txema Yeste
01/16/2019
Ashley Graham poses beautifully for the Marina Rinaldi Spring/Summer 2019 Campaign. Captured by Txema Yeste. [br][br] Styling: Michela Buratti, Hair: Franco Gobbi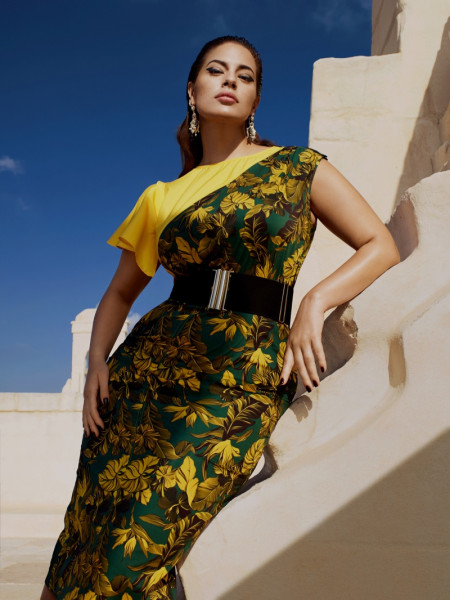 ---
Wonderland Magazine Winter 2018/19
by
Adam Whitehead
01/16/2019
Adam Whitehead portrayed British actress Jodie Comer for Wonderland Magazine's latest cover story. [br][br] Styling: Toni-Blaze Ibekwe, Makeup: Bea Sweet, Hair: Stelios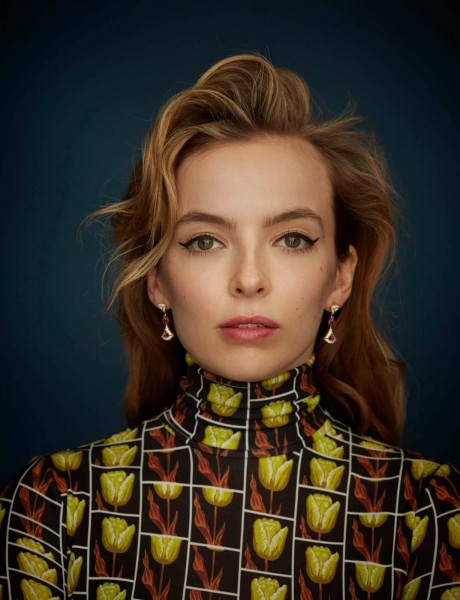 ---
Alex Aikiu style for Chanel Beauty
by
Shotview Artists Management
01/16/2019
Alex Aikiu is part of the amazing new Chanel Chance fragrance production. With a team lead under Jean Paul Goude's direction, Alex Aikiu gives his style and creativity to the belles of the ball, auburn beauty Rianne van Rompaey, full of personality Abby Champion, elegant Camile Hurel and strong newcomer Ysaunny Brito. The result is nothing but extraornidary.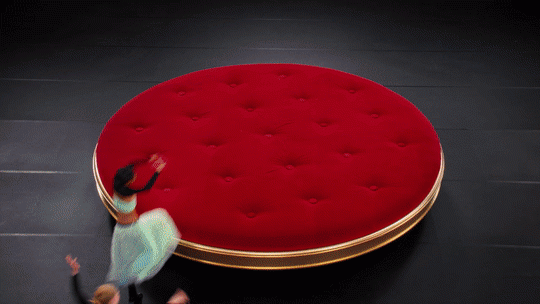 ---
V Magazine Spring 2019
by
Fulvia Farolfi
01/14/2019
Fulvia Farolfi's beautiful work can be admired in the current issue of V Magazine and its three stunning covers. Images graced by the music industries next generation such as King Princess, Kelsey Lu, and Charlotte Lawrence, shot by the iconic photographer duo Inez and Vinoodh. [br][br] Styling: Paul Cavaco, Hair: James Pecis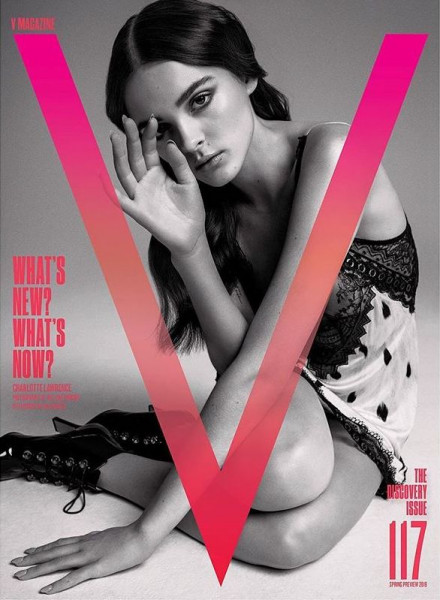 ---
Nike S/S 2019
by
Daniel Sannwald
01/14/2019
Nike's new campaign is out, presenting the Tech Pack collection. Shot by Daniel Sannwald.[br][br] Styling: Victoria Sekrier, Makeup: Isamaya Ffrench, Hair: Alex Brownsell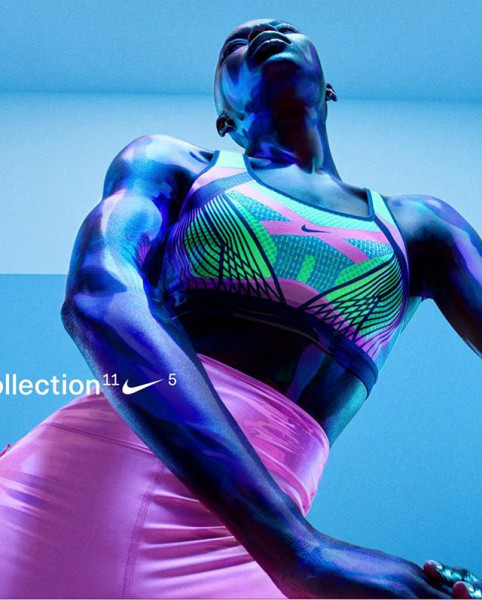 ---
Chanel S/S 2019
by
Sam McKnight
01/14/2019
Karl Lagerfeld shoots the Chanel Spring/Summer campaign, starring Adesuwa Alghewi, Hyun Ji Shin, Kris Grikaite, Nora Attal, Rebecca Leigh Longendyke, Sarah Dahl, and Vittoria Ceretti. Hair by Sam McKnight. [br][br] Styling: Carine Roithfeld, Makeup: Lucia Pica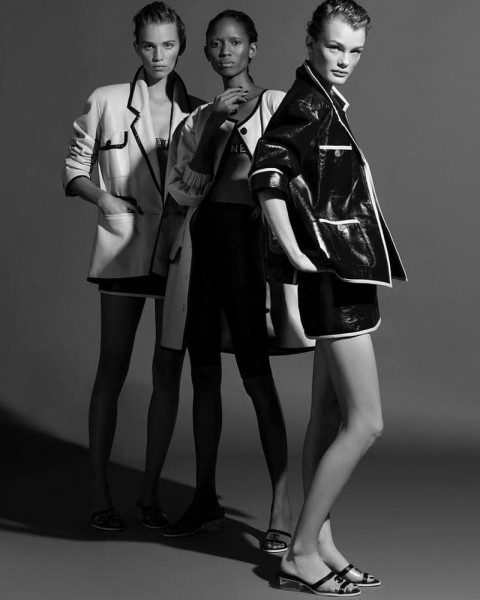 ---
Ochirly S/S 2019
by
Michal Pudelka
01/10/2019
Michal Pudelka shot this years Ochirly Spring/Summer Campaign. Starring He Cong, Jess PW, Lorena Maraschi, and Polina Oganicheva.  [br][br] Styling: Jan Kralicek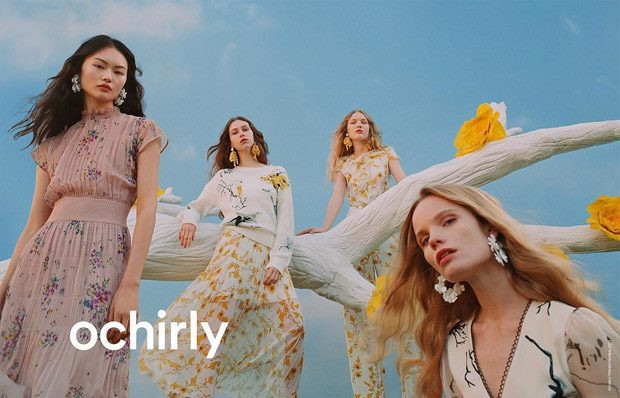 ---
Vogue Russia January 2019
by
Wendy Iles
01/10/2019
Hairstylist Wendy Iles works her magic in this month's Vogue Russia. Starring rising fashion model star Xie Chaoyu, and shot by Frankiewicz & Rozniata.  [br][br] Styling: Sveta Vashenyak, Makeup: Marion Robine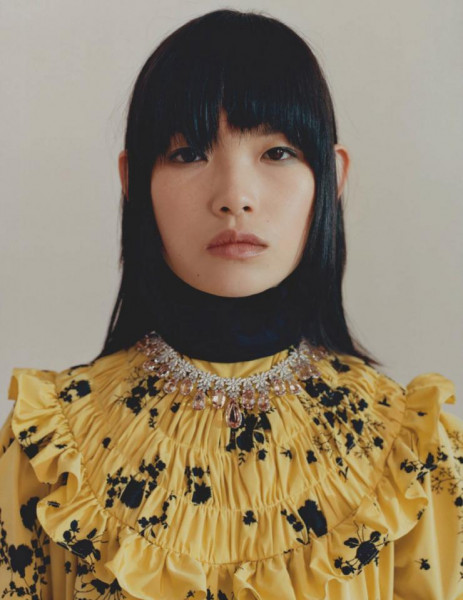 ---
Aeyde SS19 Campaign
by
Sascha Heintze
01/10/2019
Stunning Adele Farine is captured by Sascha Heintze for the new Aeyde SS19 Campaign[br][br] Styling: Diletta Bonaiuti, Grooming: Linda Sigg [br]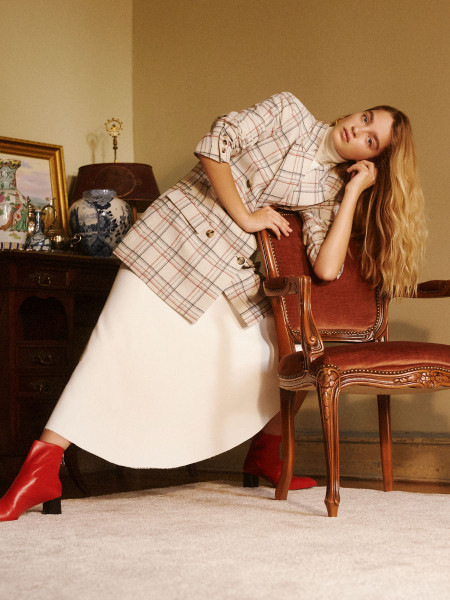 ---
Gucci - Le Marché des Merveilles Fine Jewelry
by
Julia Hetta
01/08/2019
Inspired by paintings of the Renaissance Gucci's [i]Le Marché des Merveilles Fine Jewelry[/i] collection by designer Alessandro Michele is beautifully captured in mesmerizing images by photographer Julia Hetta.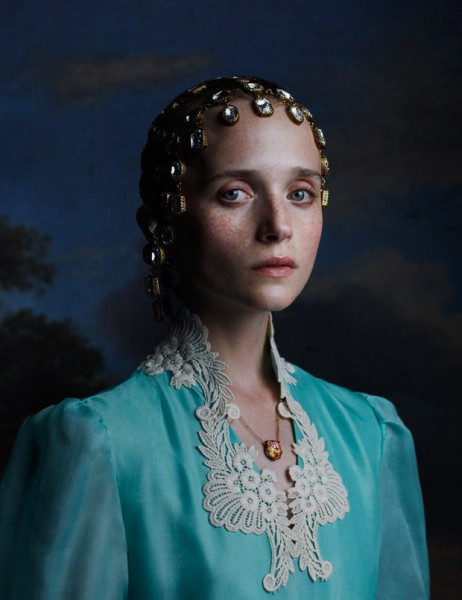 ---