Styling classes: Too cool for school
by
Armin Morbach
05/23/2012
Young people should buy the next TUSH, eventually they will find in the magazine good styling tips for schooldays. If only everything was that simple in education. Precise and well-defined are also the images by photographer Armin MORBACH (hair: Nicolas Eldin, Make-up: Stefanie Willmann, Styling: Ingo Nahrwold).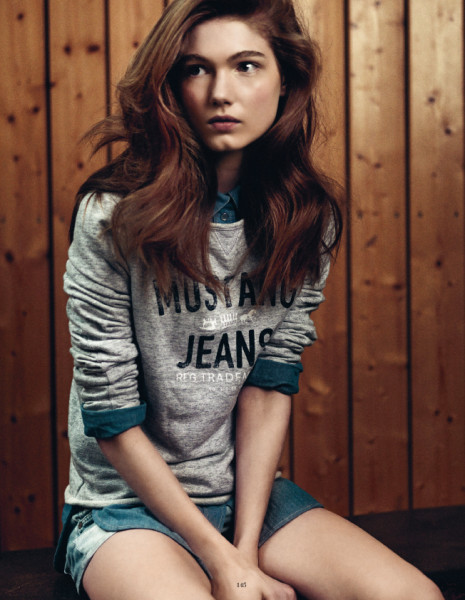 ---
Harper's BAZAAR: How to look chic in the heat.
by
Horst Diekgerdes
05/09/2012
Photographer Horst Diekgerdes brought model Beegee Margenyte to a hot spot. And here's how to look good this summer without breaking a sweat: Choose bright clothes preferably with holes and pose like a pin-up. The motto by stylist Cathy Kasterine for the summer wardrobe is high-temp fashion inspired by the 50s.
---
VOGUE in May: Raw elegance and airiness.  
by
Henrique Gendre
05/07/2012
The magic formula goes like this: take photographer Henrique Gendre + stylist Luis Fiod + any international supermodel, e.g. Masha Novoselova. Choose a theme, here: Urban Warrior. The outcome will be a sure bet on strong looks in earthy shades for winter 2012 as featured in VOGUE BRAZIL.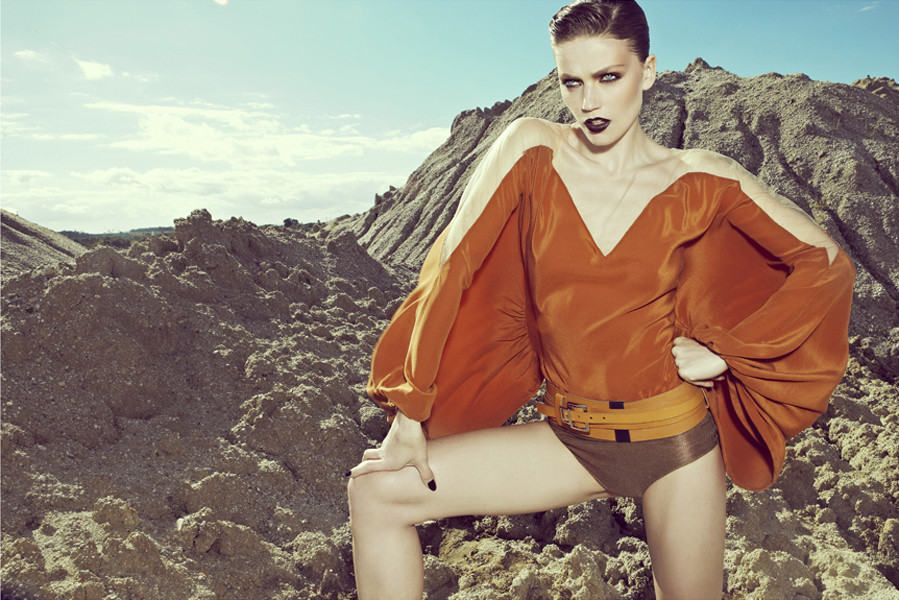 ---
Marie Claire in Italo Style
by
Marcus Ohlsson
05/03/2012
British actress Felicity Jones  was photographed by Marcus Ohlsson for Dolce & Gabbana and featured in the May issue of Marie Claire US. Styled by Laura Ferrera, make-up by Pat McGrath and hair by hair stylist Neil Moodie, Manicure by Jin Soon, Beauty editor Ying Chu.
---
Big times for ELLE
by
Elisabeth Toll
05/03/2012
Photographer Elisabeth Toll composed a shiny story looking back on the oversize fashion of the 80s for Elle Sweden.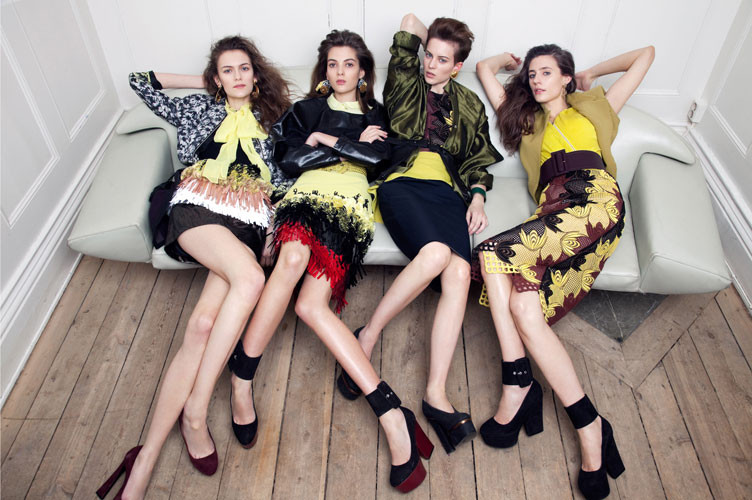 ---
Part Two
by
Tomas Falmer
05/03/2012
Tomas Falmer shoots the spring 2012 campaign for Danish fashion label Part Two. Model Gertrud Hegelund shows a cool vision of new fabrics and minimal shapes.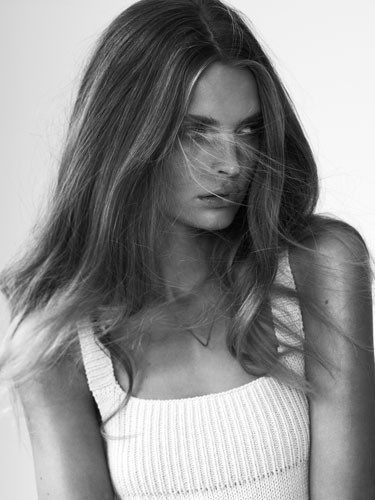 ---
Inspiring: Dior Homme Capsule Collection
by
Julia Hetta
05/03/2012
Model Timothy Kelleher photographed by Julia Hetta for Dior Homme, The Essentials.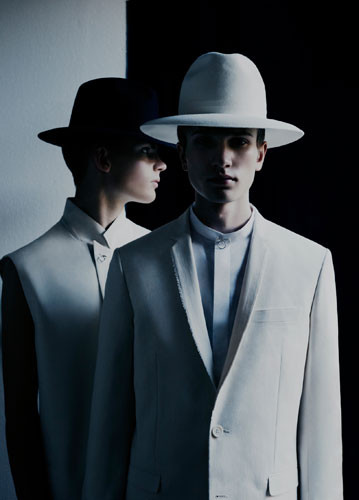 ---
LEICA Special Occasion
by
Sandra Freij
05/03/2012
Sandra Freij has photographed campaigns for Marni, Marimekko and Tiger of Sweden, and works in both London and the Swedish town of Boras. These images were a special work for the Leica Fashion Week exhibition.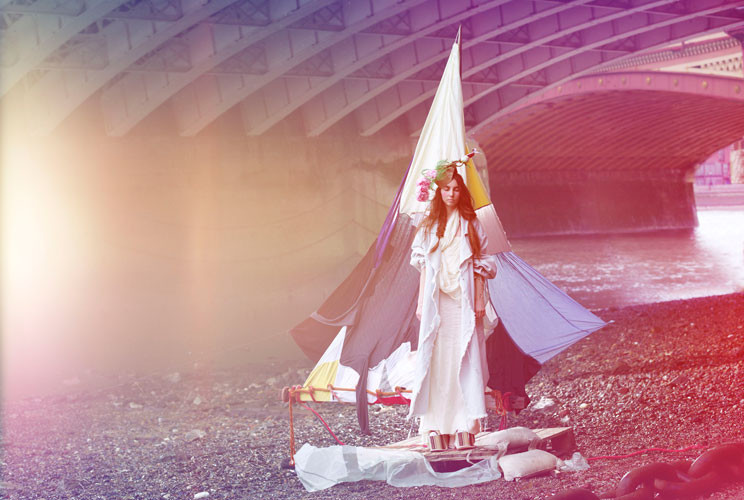 ---
VOGUE: Feel good with Minu Barati. 
by
Peter Rigaud
05/03/2012
At the Vogue shooting there was no ladies' programme for politician's women like Minu Barati. As film producer she can show herself of her best side to Peter Rigaud and present a man who can also play comedies.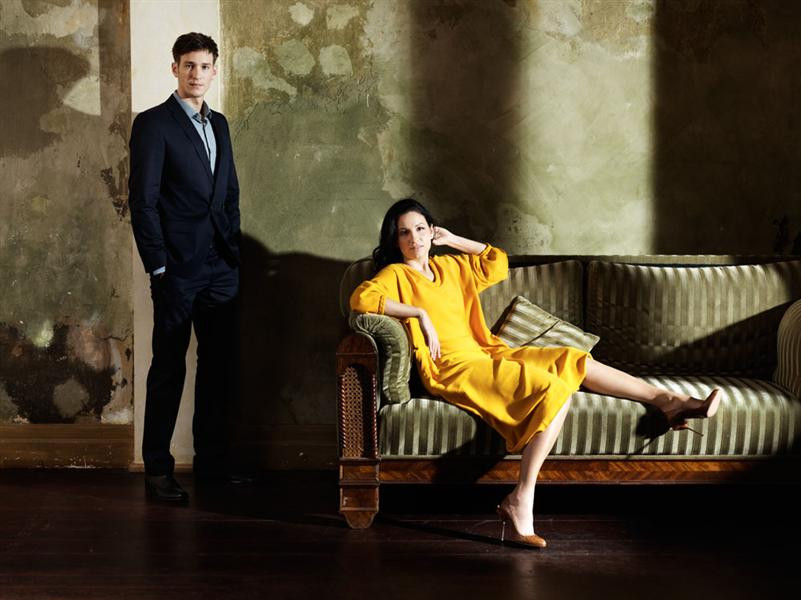 ---
New Work by EMIR HAVERIC
by
Emir Haveric
04/26/2012
A nocturnal airport with its bright, flickering lights in the magic of the blue hour is more than a perfect setting for Emir to get great shots. Together with ArtDirector Sven Kratzsch (JungvonMatt/ Neckar) he created the new [i]Mercedes C- Class Sport Coupé[/i] campaign, which is recently published in Germany.[br][br]The new [i]ML 63 AMG[/i], a SUV in pure snow-white running through a black, dynamic tunnel, is Emirs latest CGI- project he did for Mercedes AMG.[br][br]Have a look!
---