New base for L'Officiel
by
June Nakamoto
08/23/2012
Stylist June Nakamoto shows how to style the basic equipment of black & white fashion in the next season. The secret is avoiding the monochrome with fine color marks. Photographer Takay shoots this little lesson of fashion with the blonde Maja Salamon and the black-haired Patrycja Gardygajlo for L'Officiel Paris, August 2012.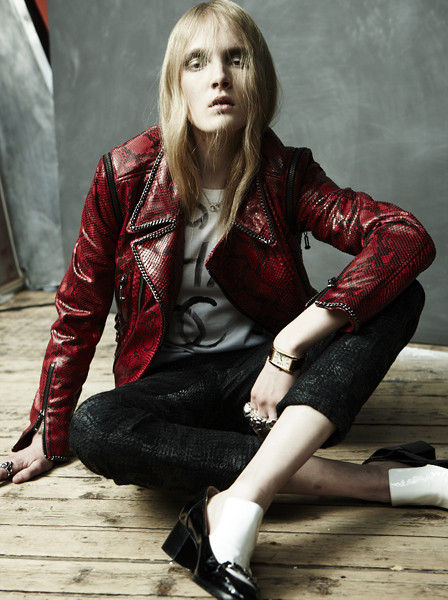 ---
NK Stil: clashing with the style
by
Pål Allan
08/22/2012
Pål Allan c/o LundLund photographed this series of stylistic clashes.  [br]The stylist Camilla Krishnaswamy tried to combine British with French elements, which naturally builds up a certain tension. Luckily the beautiful colors are very appeasing.
---
Access to Hermès with Julia Hetta
by
Julia Hetta
08/20/2012
The world of Hermes seems to be a mixture of Harry Potter and Alice in Wonderland. The images are loaded with nostalgia and full of poetry. Little scientists play in this dream world that was created by master craftsmen.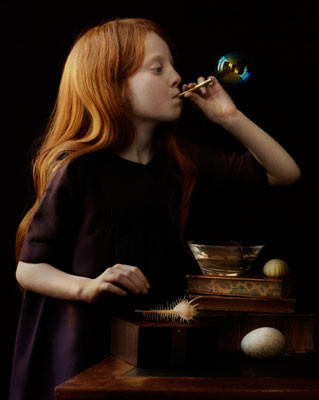 ---
Feel good silhouettes by Andreas Öhlund
by
Andreas Öhlund
08/17/2012
The Swedish fashion editors of ELLE had a fantastic idea for fall 2012: the clothes are two sizes too big, the colors are seducing, the style is reduced to the minimum. This formula doesn't only flatter your complexion, people will ask you if you have recently lost weight. [br][br]Stylist: Lisa Lindqwister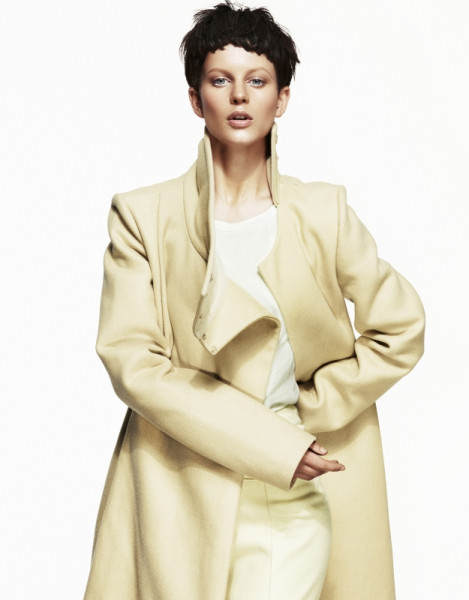 ---
You can leave your hat on
by
Russell James
08/16/2012
Another amazing Donna Karan campaign photographed by Russell James. The fall-winter collection stars model Aymeline Valade with makeup by [a http://previiew.com/artists/fulvia-farolfi.html]Fulvia Farolfi[/a] and sets by Tristam Steinberg.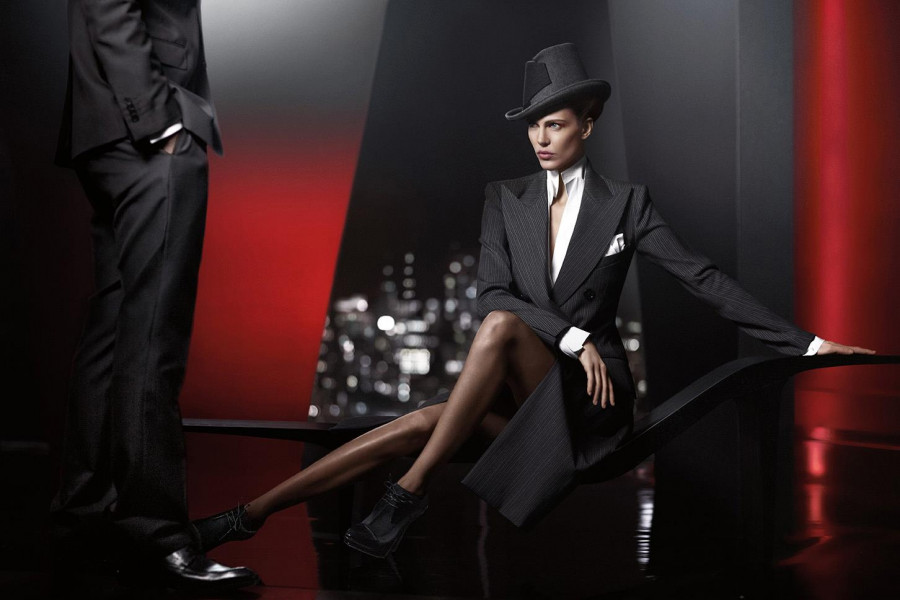 ---
Photos straight from the desert
by
Sam Bisso
08/15/2012
A story so striking in colour, composition and beauty was featured in German Elle. Sam Bisso's trip to the dessert in Oman introduces a mysterious Hamburger model Ilva and the beauty of the untouched Oman landscape.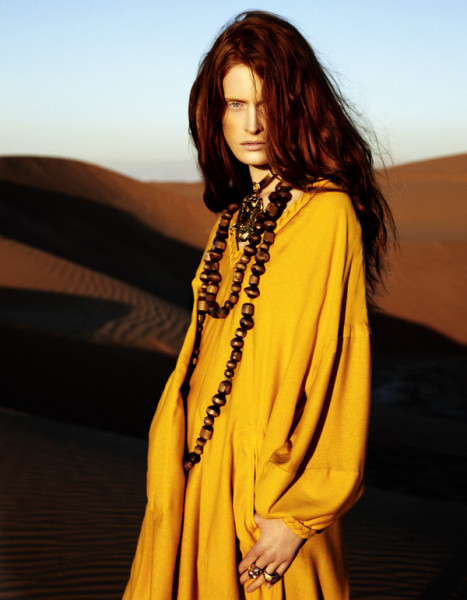 ---
Fashion fog in Chinese Vogue
by
Marcus Ohlsson
08/15/2012
In this story shot by Marcus Ohlsson for Vogue China the dose of fashion is so dense that the camera lens gets steamed up. Chinese top-model Wang Xiao is almost floating through the pictures, visiting uncommon places - just like in a dream.[br][br]Model: Wang Xiao c/o Wilhelmina, Stylist: Joanna Blades c/o Art-Dept, Hair: Mike Lundgren, Makeup: Katarina Håkansson, Manicurist: Honey c/o exposureny, Set Design: Jesse Kaufmann c/o The Magnet Agency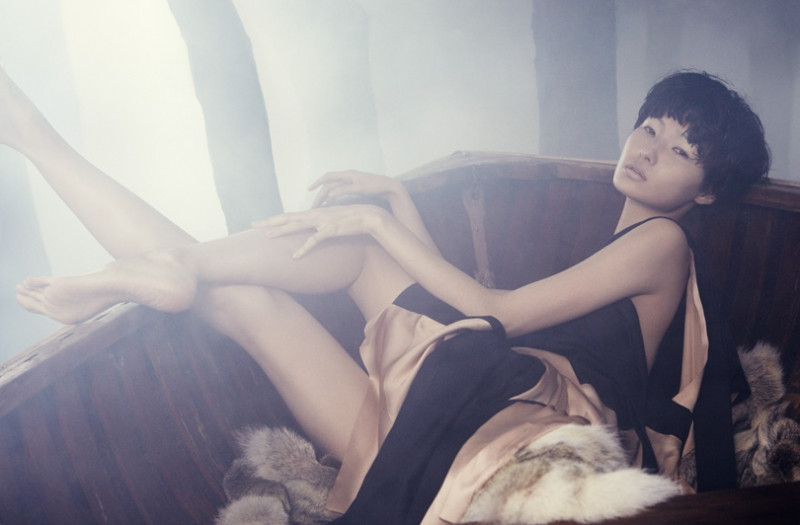 ---
Guess Accessories Fall 2012 Campaign
by
Pülmanns
08/14/2012
Claudia and Ralf Pülmanns have captured the highlights of the Guess fall 2012 accessories collection in charming colors. Glitter, fur and animal prints were matched with Sandrah Hellberg, Juliana Imai and a handsome male model. The compositions are well thought, with a focus on Guess jewelry, bags, shoes and sun glasses.[br][br]Styling: Martina Nilsson, Hair: Peter Savic, Makeup: Tyron Machhausen, Set: Jamie Dean[br][br]
---
London's Olympic Gold
by
Sam McKnight
08/14/2012
The UK's finest models strut for the 2012 Olympics closing ceremonies. Hairstylist Sam McKnight works his magic for a truly spectacular event.[br][br][i]McKnight noted that the backstage area was like a big reunion. "The more experienced models like Kate and Naomi are really lovely to the younger girls — they mother them a bit actually, it's sweet. There were no separate dressing rooms or anything like that, everyone got on really well."  - Vogue UK[/i][br][br]Photos courtesy Sam McKnight and Vogue.co.uk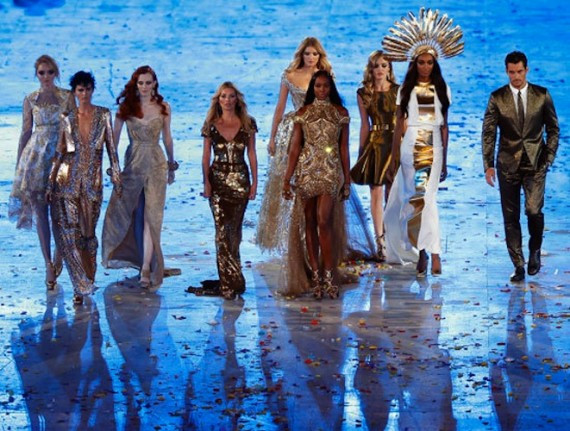 ---
Straulino as master of ceremony
by
Alexander Straulino
08/13/2012
Subdued lighting and blurred boundaries between fashion and eroticism set the tone in the shooting »Eyes Wide Shut« by Alexander Straulino for Quality Magazine. Intentions and desires although hidden behind a mask, reveal themselves in different ways to the curious viewer.
---