Feel good silhouettes by Andreas Öhlund
by
Andreas Öhlund
08/17/2012
The Swedish fashion editors of ELLE had a fantastic idea for fall 2012: the clothes are two sizes too big, the colors are seducing, the style is reduced to the minimum. This formula doesn't only flatter your complexion, people will ask you if you have recently lost weight. [br][br]Stylist: Lisa Lindqwister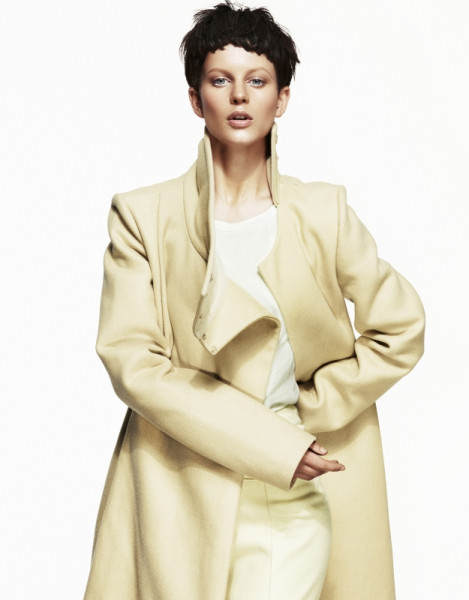 ---
You can leave your hat on
by
Russell James
08/16/2012
Another amazing Donna Karan campaign photographed by Russell James. The fall-winter collection stars model Aymeline Valade with makeup by [a http://previiew.com/artists/fulvia-farolfi.html]Fulvia Farolfi[/a] and sets by Tristam Steinberg.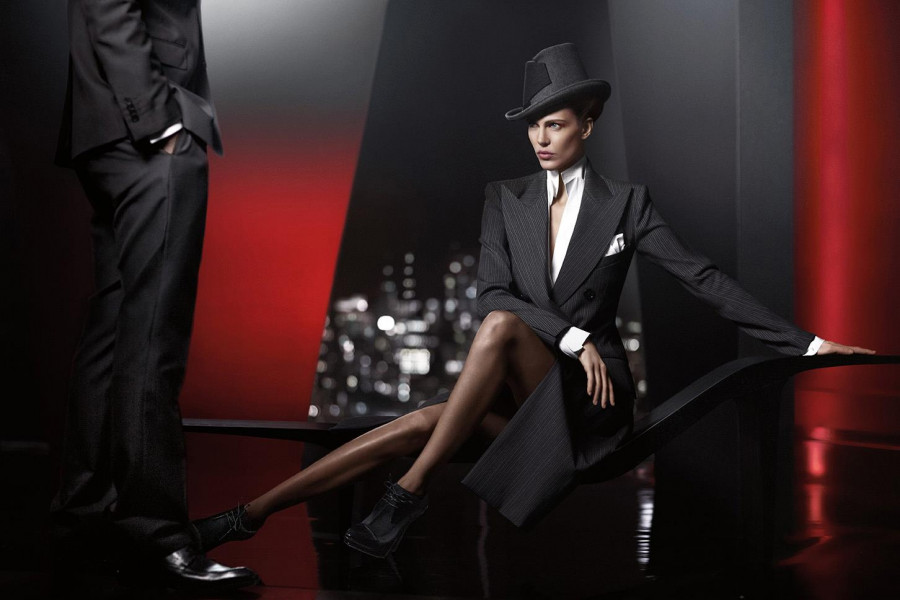 ---
Photos straight from the desert
by
Sam Bisso
08/15/2012
A story so striking in colour, composition and beauty was featured in German Elle. Sam Bisso's trip to the dessert in Oman introduces a mysterious Hamburger model Ilva and the beauty of the untouched Oman landscape.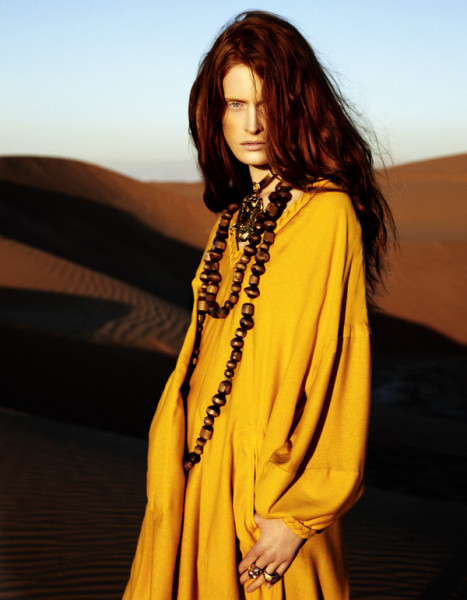 ---
Fashion fog in Chinese Vogue
by
Marcus Ohlsson
08/15/2012
In this story shot by Marcus Ohlsson for Vogue China the dose of fashion is so dense that the camera lens gets steamed up. Chinese top-model Wang Xiao is almost floating through the pictures, visiting uncommon places - just like in a dream.[br][br]Model: Wang Xiao c/o Wilhelmina, Stylist: Joanna Blades c/o Art-Dept, Hair: Mike Lundgren, Makeup: Katarina Håkansson, Manicurist: Honey c/o exposureny, Set Design: Jesse Kaufmann c/o The Magnet Agency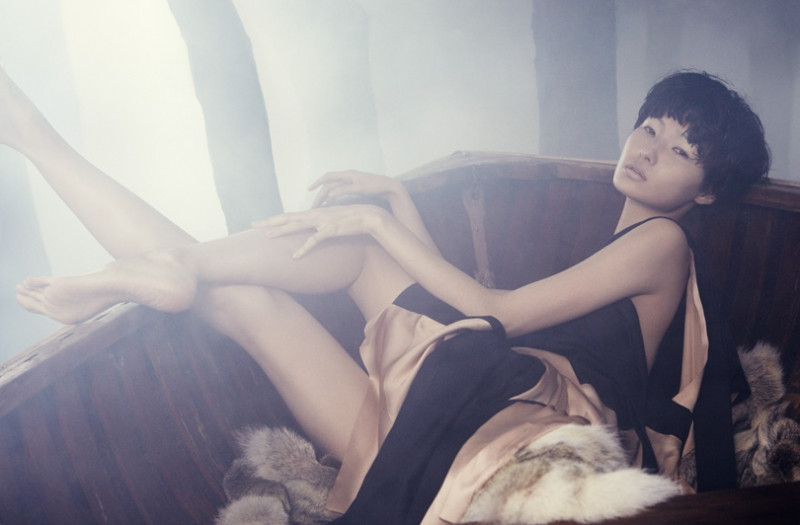 ---
Guess Accessories Fall 2012 Campaign
by
Pülmanns
08/14/2012
Claudia and Ralf Pülmanns have captured the highlights of the Guess fall 2012 accessories collection in charming colors. Glitter, fur and animal prints were matched with Sandrah Hellberg, Juliana Imai and a handsome male model. The compositions are well thought, with a focus on Guess jewelry, bags, shoes and sun glasses.[br][br]Styling: Martina Nilsson, Hair: Peter Savic, Makeup: Tyron Machhausen, Set: Jamie Dean[br][br]
---
London's Olympic Gold
by
Sam McKnight
08/14/2012
The UK's finest models strut for the 2012 Olympics closing ceremonies. Hairstylist Sam McKnight works his magic for a truly spectacular event.[br][br][i]McKnight noted that the backstage area was like a big reunion. "The more experienced models like Kate and Naomi are really lovely to the younger girls — they mother them a bit actually, it's sweet. There were no separate dressing rooms or anything like that, everyone got on really well."  - Vogue UK[/i][br][br]Photos courtesy Sam McKnight and Vogue.co.uk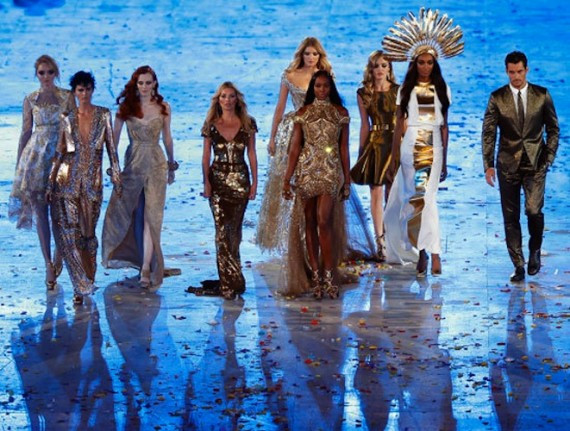 ---
Straulino as master of ceremony
by
Alexander Straulino
08/13/2012
Subdued lighting and blurred boundaries between fashion and eroticism set the tone in the shooting »Eyes Wide Shut« by Alexander Straulino for Quality Magazine. Intentions and desires although hidden behind a mask, reveal themselves in different ways to the curious viewer.
---
A raw manifest of mastered sophistication
by
Tomas Falmer
08/07/2012
Photographer Tomas Falmer translates the philosophy of Danish fashion brand Part Two into pictures with powerful elements. Creating dynamic contrasts, underlining feminine and sensual expressions, the brand is known for modern women's wear using leather and masculine cuts. [br][br]Model: Karolin Wolter [br]Hair & Make up: Henrik Haue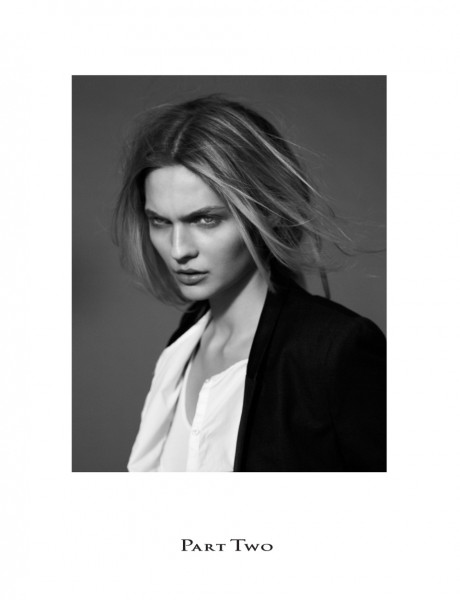 ---
Ryan Schude - Phootcamp
by
Ryan Schude
08/06/2012
Last month [b]Ryan Schude c/o F.A.Cesar Bespoke Images[/b] and LAUREN RANDOLPH presented their latest collaboration at the PHOOTCAMP exhibition in Brooklyn, NYC.[br] The created "tableau" was shot at "Ashokan Center", a summer camp in upstate New York.[br] [br] [i]"Many people are confused about the process of making these types of photos. They assume everything is shot separately and composited afterwards. The truth is that everyone is being directed at one time and we strive to capture everyone in a single moment. Of course this is very difficult and so we end up compositing people from different frames.. but it is important that everyone is in their respective positions and acting their roles at the same time."[/i][br]
---
A very modern look book: See by Chloé 2013
by
Johan Sandberg
08/06/2012
The inspiration for the pieces is said to come from the Californian  [br]desert, the purpose of the pieces is festival-bound and the fresh  [br]images are shot by Johan Sandberg. Leather used in conjunction with  [br]mirrored metallic details and silky patterned blouses is a genius  [br]combination. Hopefully more cool modern girls like model Julia Frauche  will visit Coachella dressed this stylish.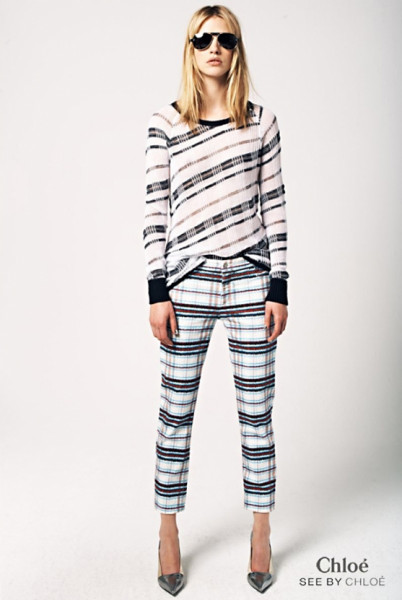 ---