As a global cultural capital and one of the world's major art hubs, London is home to a diverse and thriving photography scene. It's no accident that in 2015 the city established its own international photography fair, or that Stockholm's famed Fotografiska organization chose the Big Smoke for its branch outside Sweden that is set to be the city's largest permanent space dedicated to the genre. The first installment of an ongoing series on how you can discover a city through the lens of photography, we've put together a little guide to help photography aficionados navigate London's seemingly endless offer. Here are just seven galleries, bookshops, cafés, and more that champion photography in all its forms.
I
Michael Hoppen Gallery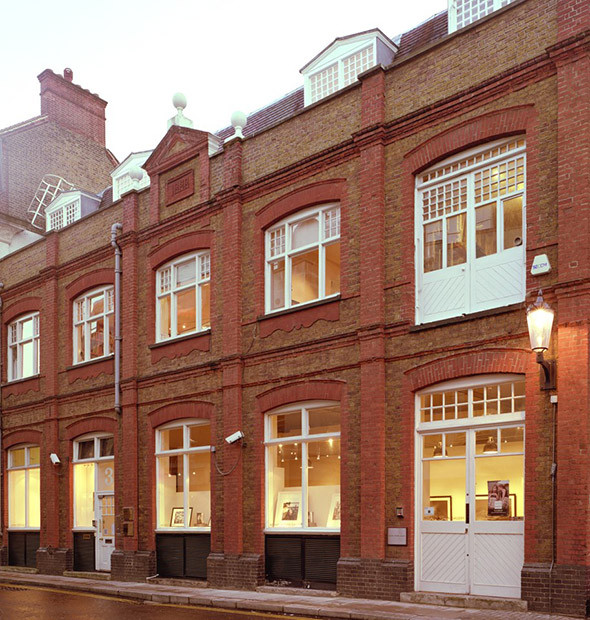 Founded in 1992, Michael Hoppen Gallery's excellent program brings together not only 19th, 20th, and 21st century photographic masters but also helps to develop the careers of emerging artists – the gallery's roster includes young shooting stars such as Harley Weir, whose provocative, raw and intimate images have taken Instagram as well as the photography world by storm. Currently on view at the massive Chelsea venue stretching over three floors: A collection of images by French photographer Jacques Henri Lartigue, mainly known for his depiction of car races and models. Gallery owner Michael Hoppen convinced fashion designer Paul Smith to curate the rarely exhibited part of Lartigue's archive from the 50s, 60s and early 1970s.

Michael Hoppen Gallery, 3 Jubilee Pl, Chelsea, London SW3 3TD
II
Donlon Books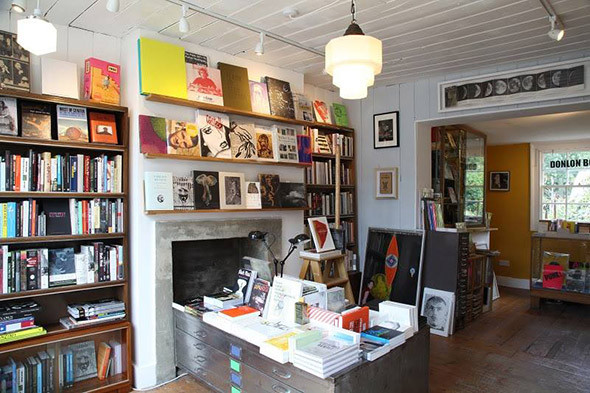 This little treasure trove can be found smack bang in the middle of London's trendy Hackney neighborhood, home to a diverse and creative community. Opened in 2008, Donlon Books provides a beautiful space for a carefully curated selection of books, independent publication zines and all kinds of printed matter from the realms of art, photography, and cultural theory. There's a heavy focus on self-published titles that the shop owners source from independent publishers, international book fairs, research trips abroad, and often directly from artists, writers, and photographers. Keep your eyes open for launches, readings, and screenings.

Donlon Books, 75 Broadway Market, London E8 4PH
III
The Photographer's Gallery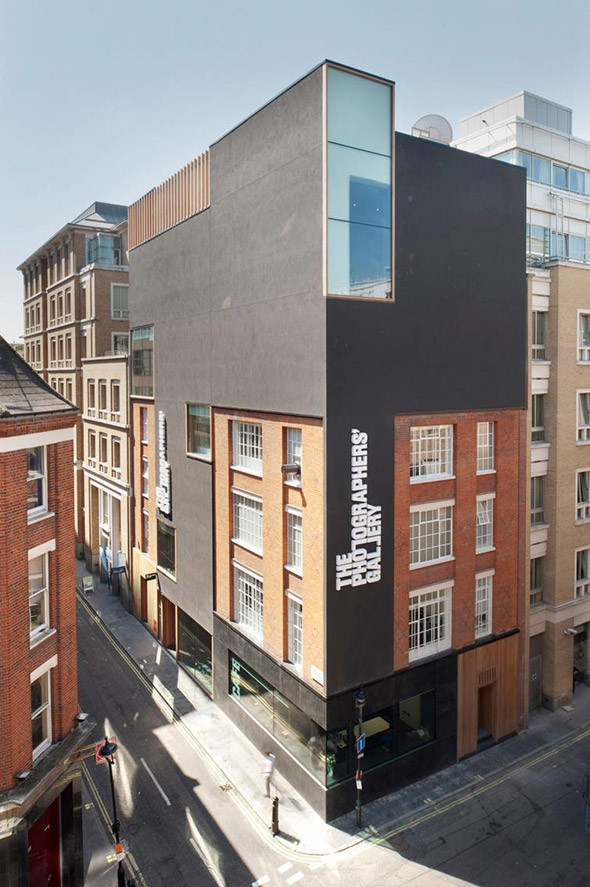 As the first gallery in the UK solely dedicated to photography, The Photographer's Gallery, founded in 1971, is a must-see for fans of the genre. Much more than just an exhibition venue, its new home in a former textiles warehouse in Soho also hosts workshops, talks, book signings and publication launches, boasts a shop with a fantastic photography book selection and no less than 150 film types and a cozy café. And by the way, it was The Photographers' Gallery that set up the prestigious Deutsche Börse Photography Prize in 1996. Currently on show: An exhibition looking back on the impressive work of British documentary photographer Tish Murtha, »Silver Lake Drive« the first mid-career survey of American photographer and filmmaker, Alex Prager and Dafydd Jones with »The Last Hurrah«, giving a rare glimpse behind the scenes of British high society's hunt balls, society weddings, and debutante dances.

The Photographer's Gallery, 16-18 Ramillies St, Soho, London W1F 7LW
IV
Camera Museum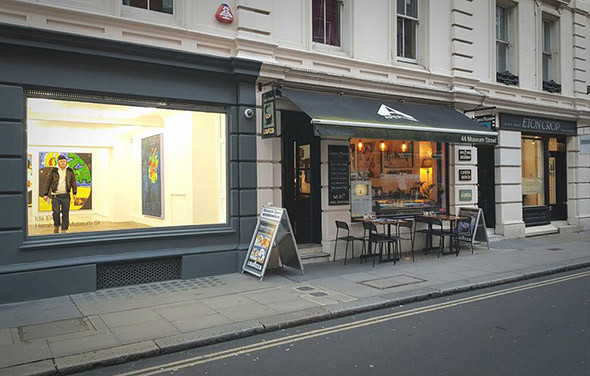 Just beside The British Museum in London's Bloomsbury neighborhood, photography enthusiasts will find the perfect spot to catch their breath between exhibitions. Here, you can get your camera repaired, sip coffee, snack on cookies and cakes, and marvel at the exquisite collection of antique photography equipment. The quirky and charming café, lovingly decorated by passionate camera collectors Patrick and Adrian Tang, invites customers on an interesting and educational trip down memory lane ranging from the digital age right back to the 1800s.

Camera Museum, 44 Museum St, London WC1A 1LY
V
Hamiltons Gallery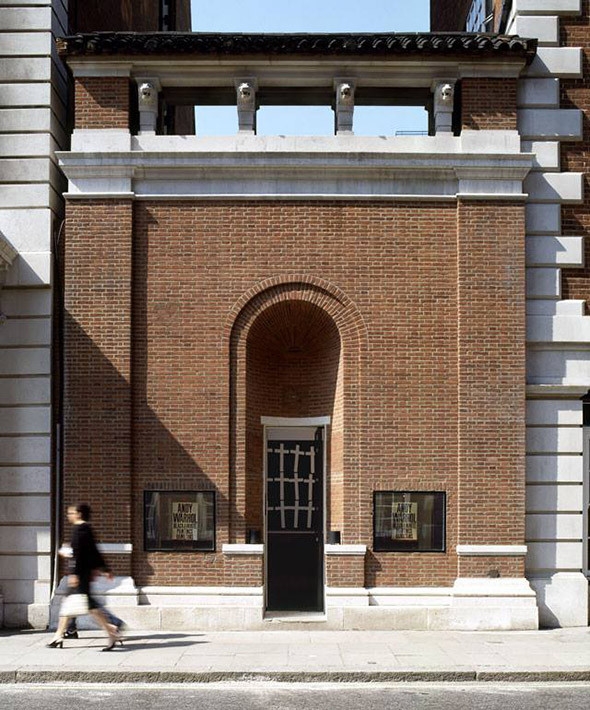 At this year's Art Basel, Hamiltons Gallery intrigued viewers with a lesser-known side of celebrated fashion photographer Irving Penn in a series shot in the 1930s and 1940s depicting signs and storefronts. Mid and late 20th century masters like Penn are the specialty of gallery owner Tim Jeffries: Think Richard Avedon, Helmut Newton, Robert Mapplethorpe, and the likes. Jeffries has been running Hamiltons since 1984, offering fresh perspectives on the genre's historic legends while representing contemporaries such as Annie Leibovitz, Albert Watson, and Guido Mocafico. Always worth stopping by.

Hamiltons Gallery, 3 Carlos Pl, Mayfair, London W1K 2EU
VI
The Hoxton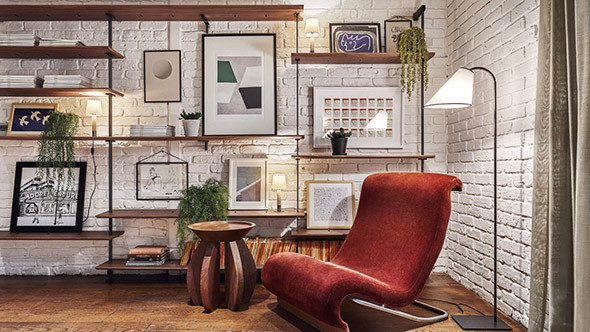 Every Hoxton Hotel has its very own Hoxtown Gallery showcasing the work of local artists. Now boasting offshoots all over Europe, the branch in super-hip Shoreditch, opened back in 2006, was the very first. It's not only a great place to stay because of its prime location and pared-down, urban interior design; its exhibition program has also in the past included portrait photographer Peter Zelewski and Magnum photographer Mark Power.

The Hoxton, 81 Great Eastern St, London EC2A 3HU
VII
MagCulture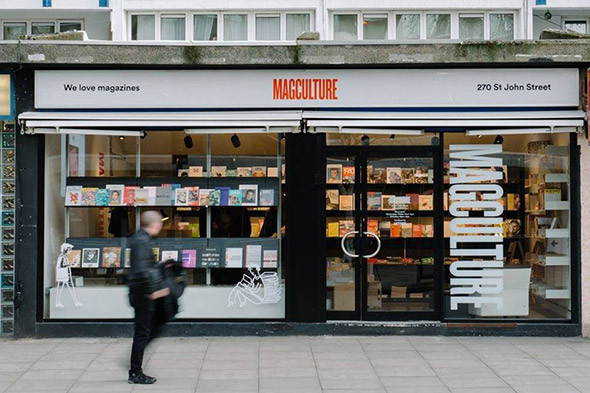 This one's sheer paradise for magazine lovers. MagCulture first made a name for itself as a magazine review site with a penchant for the new generation of independent mags. After five years, MagCulture ventured offline launching its first bricks-and-mortar store in Clerkenwell, London. The shop currently stocks over 350 magazines from all over the world including a bunch of photography-heavy titles. Get your hands on fresh copies of contemporary photography publication Der Greif, New York fine art photography mag Capricious, and many, many others.

MagCulture, 270 St John St, Clerkenwell, London EC1V 4PE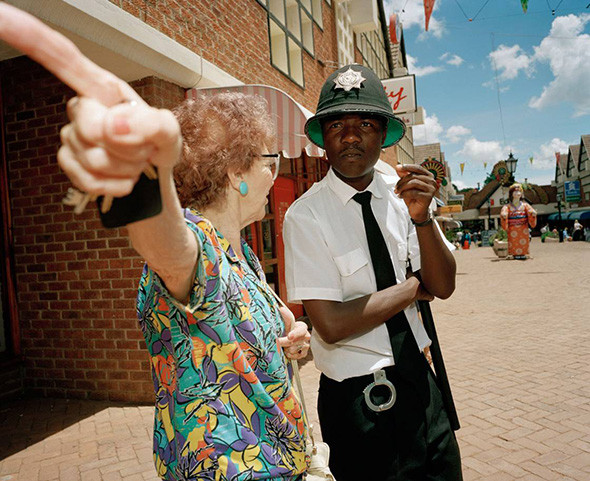 ART SEASON
Photography 2019: The year ahead
Fairs, exhibitions, festivals: 2019 has a multitude of quality photography events in store. We've scouted the varied program and picked the 7 highlights you really shouldn't miss, from Paris to New York. Get these in your calendars!
READ MORE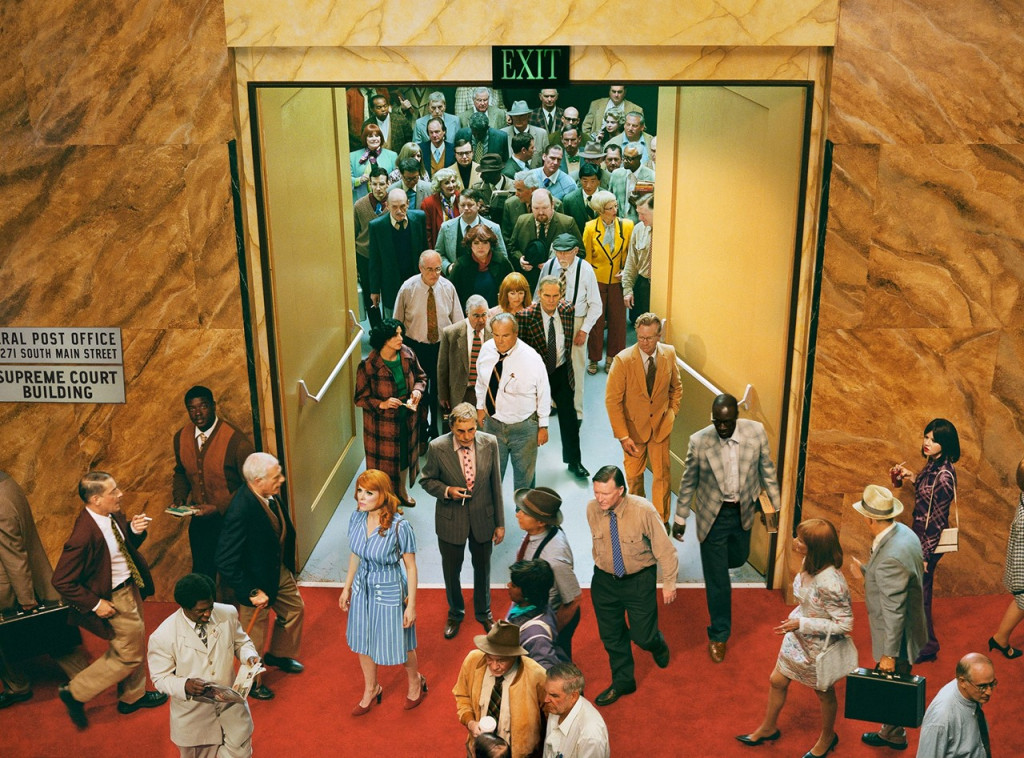 ART SEASON KICK-OFF
7 exhibitions not to miss this summer
No matter where your holiday travels are taking you, there are a number of fantastic photography shows to discover around the globe this summer. Here are our favorites in Europe and the US.
READ MORE