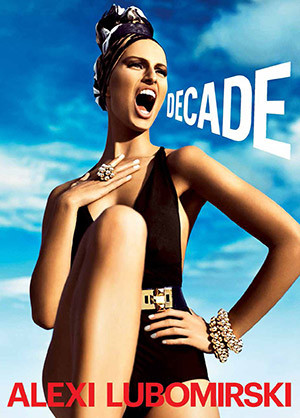 Cover »Decade«
Devoted fashion and magazine lovers already know Alexi Lubomirski's art work which is being presented in his first book »Decade«. But what's the secret behind this outstanding photographer? It may have something to do with family relations.
Alexi Lubomirski (born 1975) is someone you can definitely call cosmopolitan. He has a Peruvian-English mother and a Polish-French father, spent his childhood in Botswana and is a Prince of the Polish »House of Lubomirski«. But professionally what is most important is that Lubomirski has travelled the world for his internationally acclaimed fashion photography and this is now covered in his first book, Decade.

As the name already suggests: Decade, for which German Vogue editor-in-chief Christiane Arp has written the foreword, features Lubomirski's work from 2003 to 2013. And Karolina Kurkova screaming from the brilliant cover is the best teaser. The book showcases the skills Lubomirski has gained since he worked for Mario Testino in London and Paris. Like his mentor, Lubomirski puts successful supermodels like Claudia Schiffer and celebrities such as Penelope Cruz, Beyoncé and Scarlett Johansson on stage as strong, almost inaccessible and fierce women. The displayed cover and editorial shots for Harper's Bazaar UK and US and German and Russian Vogue all show his ambition to get the best out of every model and setting. Lubomirski is surely not a guy who uses a snapshot esthetic. Instead he pays strong attention, in both color and black-and-white photography, to the perfect image; whether it be half-closed eyes, a billowing, multilayered dress or integrating horses. Expect high fashion photography at its best.
next
prev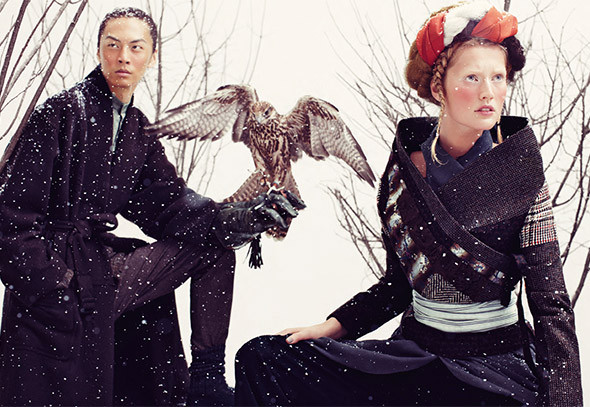 01/07 – Toni Garrn and David Chiang, Vogue Germany, 2012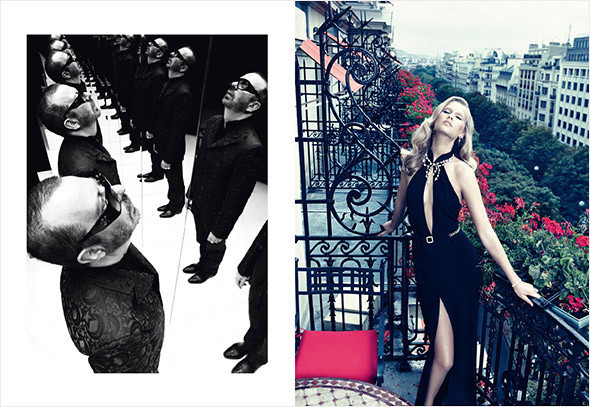 02/07 – Dave Stewart, L'uomo Vogue, 2006; Toni Garrn, Vogue Spain, 2011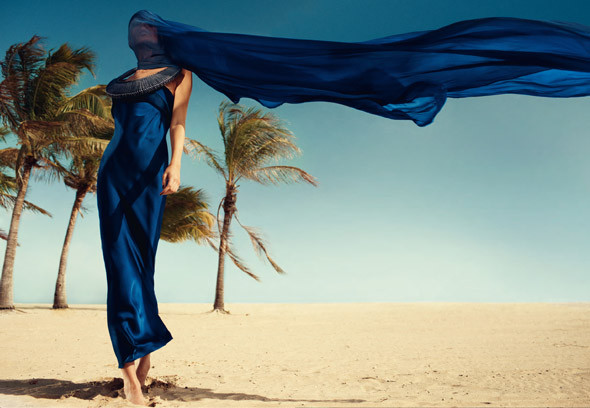 03/07 – Julia Stegner, Vogue Germany, 2011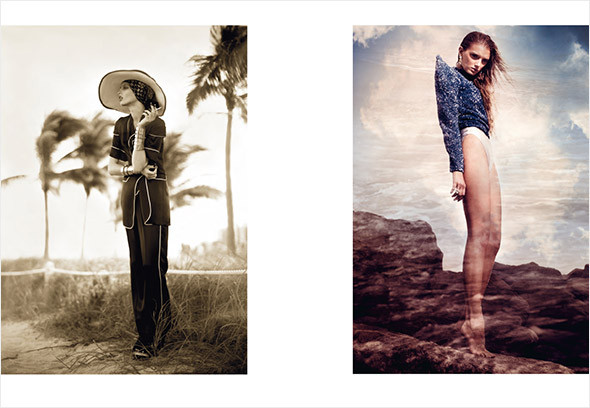 04/07 – Georgina Stojiljkovic, Vogue Germany, 2008; Lily Donaldson, Vogue Spain, 2011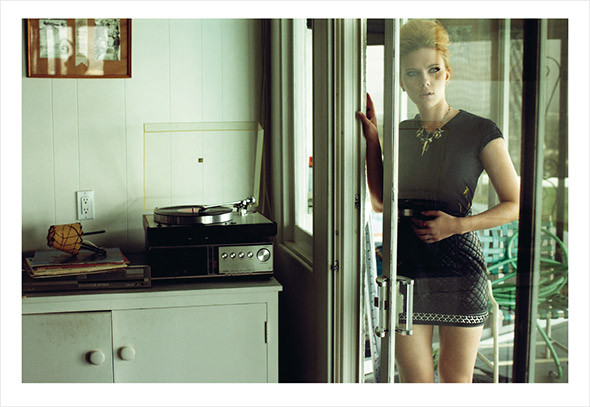 05/07 – Scarlett Johansson, Harper's Bazaar Uk, 2009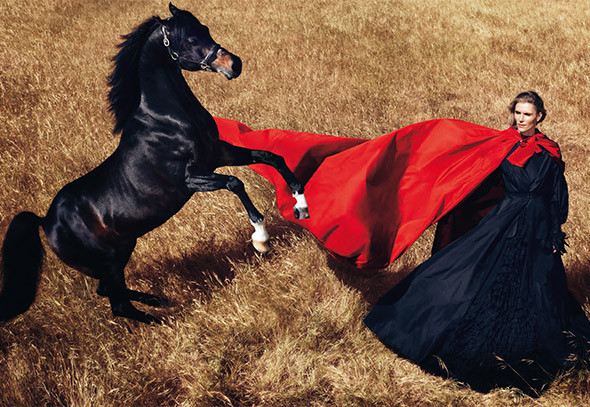 06/07 – Gabriela Perezutti, Harper's Bazaar US, 2013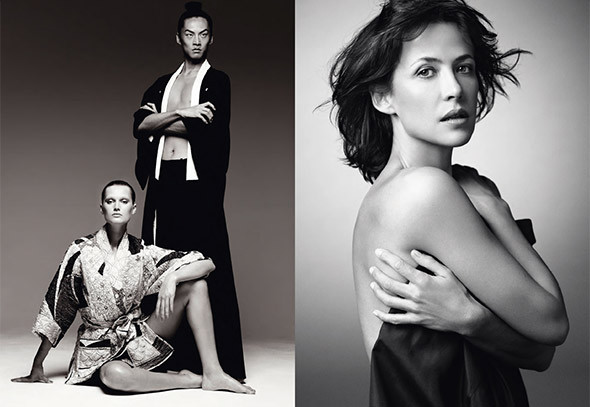 07/07 – Toni Garrn, David Chiang, Vogue Germany, 2012; Sophie Marceau, Dior, 2009
But Lubomirski also knows how to surprise. He is also releasing another totally different book at the same time as Decade: »Notes for a Young Prince« is dedicated to his two little sons and proceeds go to the charity organization Concern Worldwide. It contains only quotes such as »When possible take care of the bill when dining with a woman.« Or »Stay healthy. If your body is fit, so is your mind«.
Sounds simple but this is another piece of the whole picture Alexi Lubomirski seems to draw of himself. And that's also how Christiane Arp describes him in her foreword: »without doubt one of the most outstanding examples of the "family man". (...) It might sound old-fashioned, but the heart and soul of Alexi Lubomirski's work is to make people look beautiful.«

By Julia Stelzner
Cover »Notes for a young Prince« and Alexi Lubomirski and his two young sons.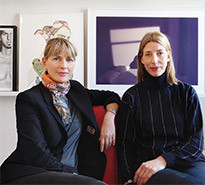 Interview
Britta and Karin Lund
Back in 1994, sisters Britta and Karin Lund teamed up to create what is known today as one of Sweden's top photography agencies with renowned clients ranging from Acne and Dior to Elle Magazine and Vogue. On the occasion of LundLund's 20th anniversary this year, we had a chat with the Stockholm-based duo about two eventful decades in the business, what makes a great photographer and future New York adventures…
READ MORE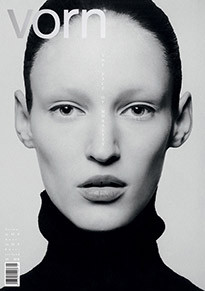 MAGAZINE REVIEW
Vorn Magazine
Vorn magazine's most recent issue just hit the newsstands this month and we not only had a glance at the exciting new edition but also used the occasion to have a look back and ask founder Joachim Baldauf a few questions about his unusual magazine experiment.
READ MORE