interview
Britta and Karin Lund
6 min read
Question:PREVIIEW
Answer: LundLund
Back in 1994, sisters Britta (47) and Karin (52) Lund teamed up to create what is known today as one of Sweden's top photography agencies with renowned clients ranging from Acne and Dior to Elle Magazine and Vogue. On the occasion of LundLund's 20th anniversary this year, we had a chat with the Stockholm-based duo about two eventful decades in the business, what makes a great photographer and future New York adventures…
As it's your anniversary this year I want to travel back in time a little with you to your beginnings. What were your lives like back then? How did the idea to found this agency come about?
Karin: I think it was my idea. At the time I was working for Polygram Records and the salary was really poor, so I didn't actually see a good future in that. Before that I had been modeling for about 10 years, in the 80s, so I knew a lot of people in the business and the assistants I had met were now becoming photographers and lots of them told me I should open up my own agency. The idea started growing and I asked my sister if she wanted to join me. But she said no at first.

Britta: Yeah, I liked the job I had at the time and didn't feel like leaving. But after talking about it more and more I finally decided to quit and work with Karin. And I've never regretted it!
How many photographers did you start out with? Who were your first clients?
Karin: When we started we had five photographers and three stylists who were quite at the beginning of their careers. At the time it was not actually legal to have an agency like this. There was this institution from the government that you had to go to when you were unemployed and they would propose jobs for you. They didn't want any competition, so agencies like ours were forbidden. When this law was abolished we were one of the first agencies on the market.
Was that the secret of your success?
Britta: It was definitely an advantage. I think we're just doing a pretty good job and the stylists and photographers we represent are very good. They've been working well and have grown a lot over the years.
How do you decide which photographers you take on? What are you looking for in a photographer?
Britta: They need to have talent and they need to be technically skilled. We're always on the lookout for this fresh and modern look. One thing that is also very important is the personality of the photographer. We have to really like them as a person.

Karin: When we started they were all really young, so young that they had maybe never even scored a real job. But we were also new to this business, so we grew together. We still represent several of the photographers that have been with us since the beginning.
Why did you decide to not only take on photographers but also stylists, makeup artists, etc?
Britta: We took on stylists from the very beginning. It's an easy way to develop your business because it's all the same family in a way.

Karin: It's good to have all of them in our pool because it makes it easier when it comes to scheduling and moving dates around.
All the photographers you represent are Swedish – was that a conscious decision?
Britta: Well, we're based in Stockholm, which is one reason.

Karin: Yes, they all live here and the Swedish market is small. Every day we receive emails from photographers from all over the world who would like to join us. But for now we prefer to work with people who live here. It doesn't matter if you're Italian or German, but you should live in Sweden. It just makes it much easier.
One thing that is also very important is the personality of the photographer. We have to really like them as a person.
Britta Lund
Is it difficult sometimes to work together as sisters? What do you disagree about?
Britta: I think it's very easy for us, we have the same basic views and it's actually very convenient.

Karin: We don't have the time to talk or disagree about anything!
Was there ever a moment where you thought, »Maybe this isn't working, maybe we're never going to make it«?
Britta: No, not really. Of course it's always a little bit tough in the beginning but we had very good feedback right from the start from a lot of people. We were quite confident we would make it. And we're not quitters.

Karin: But still, you never know! If all the photographers and stylists left us tomorrow, we wouldn't have a business anymore. You always have to be on top and can't take anything for granted. I hope we'll stay around for another 20 years, but it's never a sure thing.
You've already achieved so much in your careers… do you still have goals and dreams?
Karin: We'd really love to open up branches in London and New York.
What has kept you from doing it?
Karin: We just don't have the time. And I don't know where to start. You need a person there who knows the local market.
Was there ever a definite moment where you realized »we've actually made it«?
Karin: We worked together a lot with another agency that had the Diesel Jeans account. 20 years ago Diesel was doing crazy international advertising campaigns that were extremely innovative. And our photographers did that. That was a very good client who brought us a lot of publicity. I think it changed a lot for us. And of course H&M is also a very strong company and working with them was also a big step. What's changed in the business lately is that it's less advertising than it used to be. Clients such as phone companies or insurance companies are not as strong anymore. Now it's more about fashion.
What have been your personal highlights in these 20 years of LundLund?
Karin: When you sign a new photographer or stylist who many big agencies have been fighting for. When they decide to go with you – that's a very rewarding feeling.
How do you convince them to work with you?
Britta: We don't really try to convince them.

Karin: The business is very small in Sweden and even if they don't know us personally they've heard of us. We have worked together with 90% of all of our people from the beginning, we have built their careers together. We always look for new talents. And Stockholm is so small that you can't be a talent and unknown. It's always a competition and now we're in a very good position, but who knows what will happen.
Looking back, would you have done anything differently?
Britta: I don't think we have made any major mistakes that lost us big business or anything like that.

Karin: Maybe a photographer we turned down and then he or she became big afterwards. But then, you don't remember those things!
How would you describe Swedish photography? What are some typical Swedish attributes when it comes to photography?
Britta: When you go to fairs abroad people always say they see this Scandinavian approach… a certain simplicity in the images.

Karin: A lot of Swedish photographers are very good technically and have a very good feel for things. There's not that much retouching and they feel very modern. Plus they work hard. But I'm not sure if there's really a particularly Swedish approach.


Interview by Sarah Schug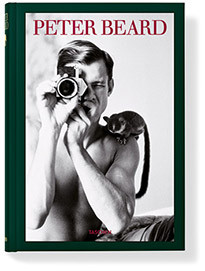 BOOK REVIEW
Peter Beard
When TASCHEN published its stunning collector's limited edition on American photographer Peter Beard back in 2006, it sold out immediately. Now the publishing house has reissued the dazzling journey into the life of a fascinatingly multi-faceted man and visually unique artist.
READ MORE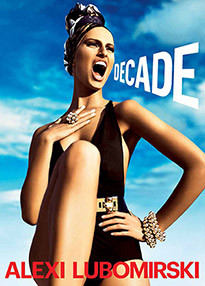 BOOK LAUNCH
Alexi Lubomirski
Devoted fashion and magazine lovers already know Alexi Lubomirski's art work which is being presented in his first book »Decade«. But what's the secret behind this outstanding photographer? It may have something to do with family relations.
READ MORE