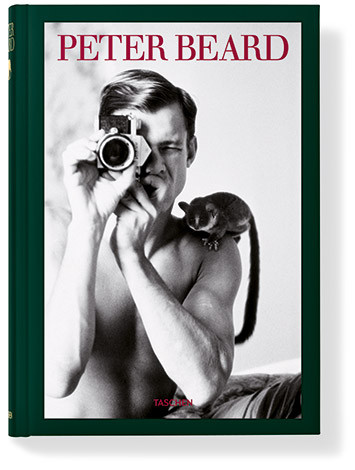 Cover »Peter Beard«
When TASCHEN published its stunning collector's limited edition on American photographer Peter Beard back in 2006, it sold out immediately. Now the publishing house has reissued the dazzling journey into the life of a fascinatingly multi-faceted man and visually unique artist.
The opus of 770 pages featuring several decades of work seems to take you on a psychedelic trip down memory lane oscillating between Beard's clashing home bases: Kenya, New York and Montauk. It is this intriguing mix that makes his oeuvre and persona so exciting: Fusing the Big Apple's glamorous world of fashion and celebrity with the wilderness and rawness of the African bush.



Being much more than a pure photographer, Beard's collage-like artworks blend photographs, drawings, hand-scribbled notes, newspaper clippings, seashells, insects and even animal blood into one mesmerizing kaleidoscopic mosaic. Intense, hauntingly beautiful and at times troubling, they draw on a vast collection of personal journals that the artist has been keeping since the '50s, adding a documentary element to the mix.



Born in New York in 1938, Beard's interest in the African continent was sparked by Karen Blixen's cult book "Out of Africa". At the age of 17 he travelled to Kenya for the very first time, a trip that inspired a life-long love affair with the country. One of his most renowned works, »The End of the Game«, features the disturbing images of starving elephants in Kenya's Tsavo National Park.



But Beard is not only known for his photographs of Africa and its spectacular wildlife: He also made quite a name for himself in New York's buzzing party scene of the '70s as a regular visitor to the legendary Studio 54. Andy Warhol, Jacqueline Onassis and Francis Bacon were part of his inner circle; he toured with The Rolling Stones and did fashion shoots for Vogue.



The highly personal collages (it's rare to come across only a single photograph) displayed in this large-scale, magnificent book bind all these different strings together and offer a fascinating glimpse into the passionate, eccentric and creative mind of photographer, playboy, artist and adventurer Peter Beard.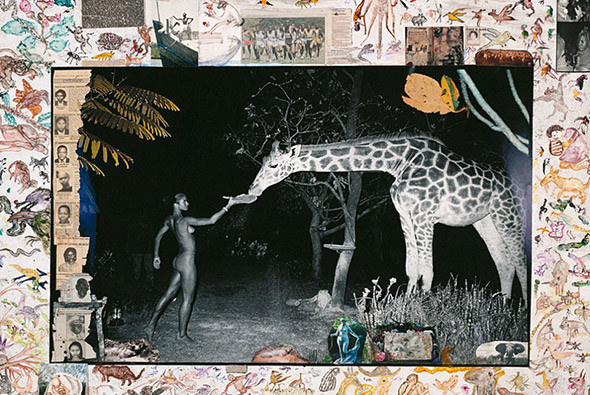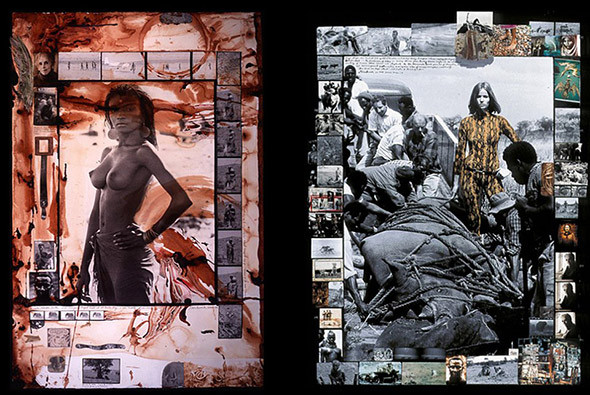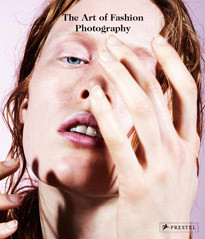 BOOK REVIEW
The Art of Fashion Photography
There are illustrated books which look beautiful on your coffee table, which catch your eye only by its covers and look. And then there are books which actually will find its way into your book shelf, away from the coffee table. Illustrated books that you actually read. Reading, in its true meaning, the image – rather than just looking at it. Finding out what's beyond the surface of the printed photograph, finding out why you don't want to flip this page.
READ MORE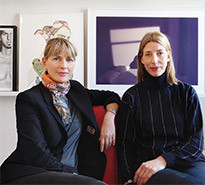 Interview
Britta and Karin Lund
Back in 1994, sisters Britta and Karin Lund teamed up to create what is known today as one of Sweden's top photography agencies with renowned clients ranging from Acne and Dior to Elle Magazine and Vogue. On the occasion of LundLund's 20th anniversary this year, we had a chat with the Stockholm-based duo about two eventful decades in the business, what makes a great photographer and future New York adventures…
READ MORE