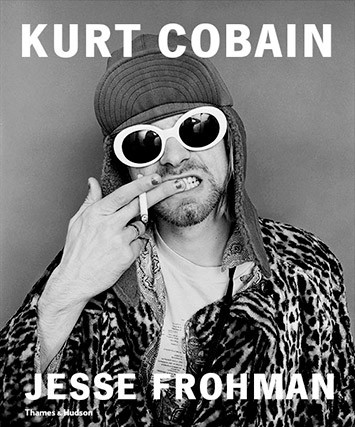 Cover »The Last Session«
»The Last Session« takes you back 20 years to the very last formal photo shoot of one of the music scene's most mythical figures: Nirvana frontman Kurt Cobain. Compressed into the 30 minutes of a photo session in a New York hotel room, the intimate book offers a tender yet powerful portrait of the musician just nine months before his unfortunate passing.
Kurt Cobain, who with Nirvana created arguably the most influential band of the '90s and became the ultimate face of grunge rock, is undeniably one of the music scene's most mythical figures. His eventful life and self-inflicted death at the age of 27 have been subject to endless scrutinizing and inspired numerous books, articles, exhibitions, and movies.



The surrounding iconic imagery is known far beyond the music world and public fascination with the Nirvana frontman, for many the embodiment of both teenage rebel and tortured artist alike, continues to endure. It peaked once more at the 20th anniversary of Cobain's death this year and it is in this context that Thames & Hudson has published »The Last Session«, a book entirely dedicated to the very last formal photo shoot Cobain was part of.


Even 20 years later this last session in August 1993 at the pinnacle of Nirvana's career and nine months before Cobain's passing has lost nothing of its haunting subtlety and mysteriousness. Behind the camera was American music and fashion photographer Jesse Frohman and it was to remain the first and only time he had the Nirvana lead singer in front of his lens. The band was scheduled to perform at New York's Roseland Ballroom to promote their new album In Utero and Frohman had the job of photographing the legendary Seattle threesome for a piece in London Observer's Sunday magazine.



Insightful texts by punk chronicler John Savage and culture journalist Glenn O'Brien, including the original interview published in The Observer, explore Nirvana's never-ending legacy and reveal what went on behind the scenes that day, from late arrivals to location changes and a hung-over and stoned Kurt Cobain, who asked for a bucket in case he had to puke during the shoot. »Kurt was so out of it I decided not to direct him because he was giving me very honest expressions of who he was as a person«, Frohman remembers. And indeed, the images, both in color and black and white, have an authentic, sincere feel to them showing a Kurt who is untouched by a stylist, smoking cigarettes with an Evian bottle at hand. Wearing a leopard jacket, aviator's cap, patched jeans and Jackie O sunglasses, he reveals his own distinctive style, giving off a vibe that ranges from childish, playful and goofy to absent and thoughtful.



Aside from the 90 or so photos from the shoot, which - not forgetting - also include fellow band members Dave Grohl and Krist Novoselic, this fascinating book also makes room for images from Nirvana's rehearsal at Roseland Ballroom as well as shots of the band in the streets interacting with fans. Some of these photographs have never been published before. Compressed into the 30 minutes of a photo shoot in a New York hotel room, »The Last Session« offers an intimate, very personal glimpse into the life and personage of Kurt Cobain, a tender and powerful portrait of one of music's biggest icons.

You can order the book Kurt Cobain, »The Last Session« here.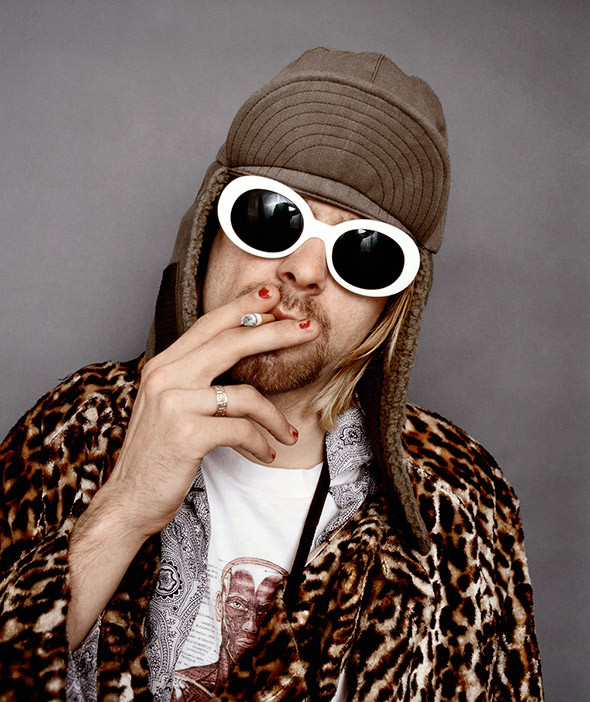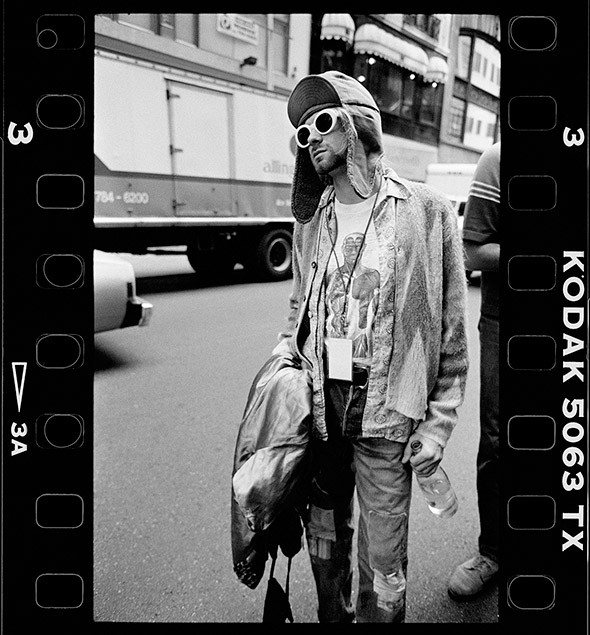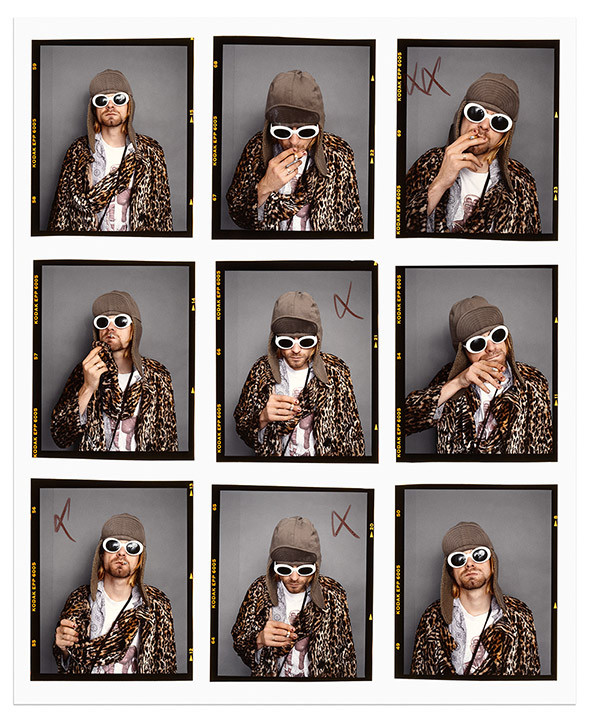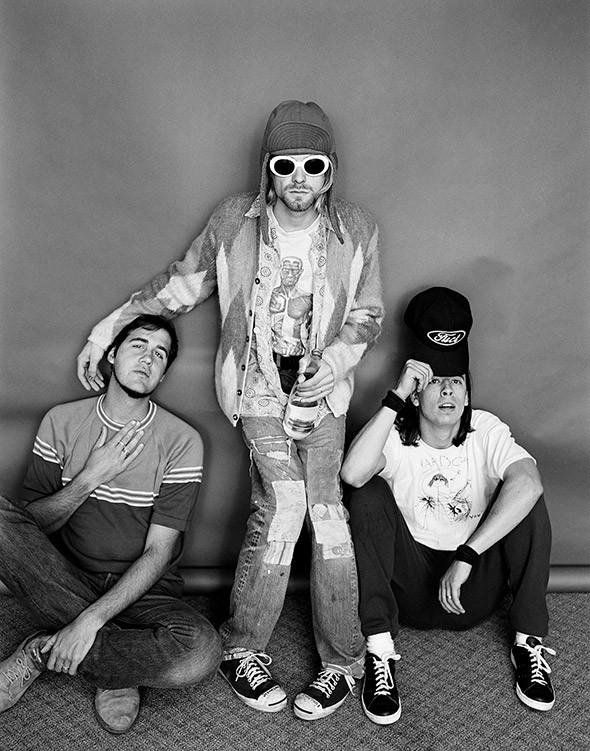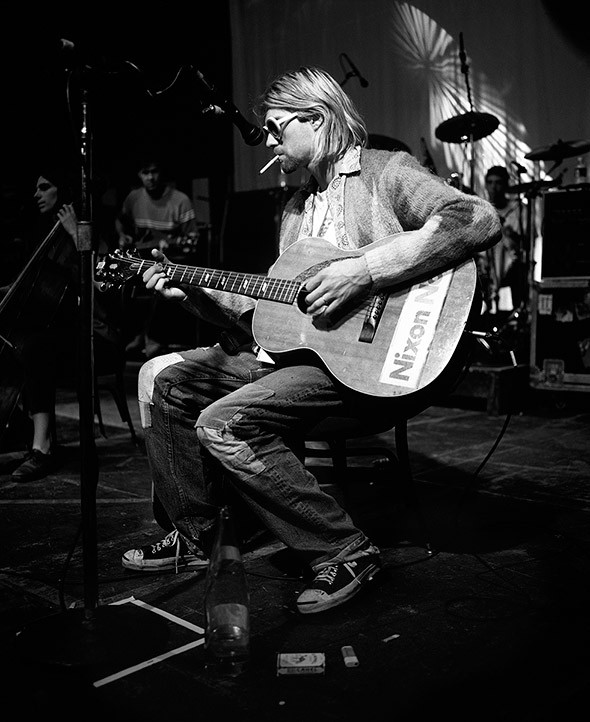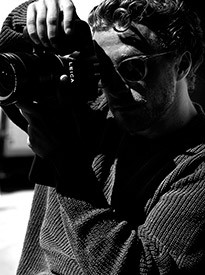 INTERVIEW
Francesco Carrozzini
Francesco Carrozzini's creativity and ability to work in fashion and documentary, even combining both fields at the same time, makes him a rare talent in the industry. His body of work contains portraits of personalities such as Keith Richards and Forest Whitaker as well as outstanding video direction for artists including Asap Rocky and Lana del Ray. We had the pleasure of speaking with Francesco about work and passion, black and white, and reality and fiction.
READ MORE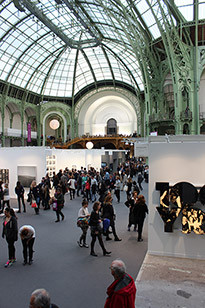 Roundup
Paris Photo
From 13 to 16 November the world's leading photography fair, Paris Photo, once more took over the beautiful Grand Palais. We were there and strolled from stand to stand to select what we consider to be some of the absolute must-sees of this edition, from American fashion legend Richard Avedon to Chinese rising star Ren Hang.
READ MORE