Francesco Carrozzini's creativity and ability to work in fashion and documentary, even combining both fields at the same time, makes him a rare talent in the industry. His body of work contains portraits of personalities such as Keith Richards and Forest Whitaker as well as outstanding video direction for artists including Asap Rocky and Lana del Ray. We had the pleasure of speaking with Francesco about work and passion, black and white, and reality and fiction.
It's always hard to define someone's style, but people tend to want to define everything. I guess I tried hard too – and most probably failed, as expected. But the one thing you can say about Francesco Carrozzini for sure is that he is first and foremost a storyteller. The medium, whether photography or film, is secondary.



Francesco was studying philosophy in Italy when he started to work as a photographer and film director for smaller projects. After moving to L.A. and later New York, word of Francesco's exceptional work slowly began to make its way around the city and beyond, bringing him his first magazine exposure within a short space of time.

In the meantime, his photographs have appeared on the covers and inside the most relevant magazines within the industry: L'Uomo Vogue, Italian Vogue, New York Magazine, and Rolling Stone, amongst others.
Hi Francesco! How are you and where are you right now?
I'm good, thanks. I'm at home in New York City.
What are you working on at the moment?
I'm working on a book, a documentary and my regular schedule with photography, directing music videos and commercials.
Talking about your film and moving image work, the new Lana del Ray video »Ultraviolence« that you directed this summer immediately came to mind. You shot the music video with a Super-8 camera and it differs conceptually and style-wise significantly from your previous ones. I'm thinking of Beyoncé, Asap Rocky and Mykki Blanco for example …
Yes, definitely. Lana is a very particular artist who doesn't really let anyone write stories for her. She really writes her own. What's more important about this video is the immediacy of what we were able to do. We were together in this place far from our daily lives and it's actually not even shot on an 8mm camera but on a phone.
When I look at your photographic body of work, a lot of your portrait photography is shot in black and white while your advertorial and editorial work is mainly in color. What's the difference for you as a photographer between these two profound distinctions in this medium?
Well, black and white takes time away from things and abstracts them in a way. To me, it's more suitable for capturing the essence of a person whereas color applies to the narrative style that I shoot fashion in.
That doesn't mean I don't like shooting editorials in black and white, it's just that most of the time, color makes it feel more real to the story.
Villem Flusser once stated: »Color photographs are on a higher level of abstraction than black and white ones. Black and white photographs are more concrete and in this sense more true: They reveal their theoretical origin more clearly, and vice versa: The 'more genuine' the colors of the photograph become, the more untruthful they are, the more they conceal their theoretical origin.« …
Color photographs can be taken in so many different directions, especially in print. It's easier to lie. So in that sense, I don't believe that they are more abstract, I just believe that they lie better.
In that case: Are your photographs there to show us reality or fiction?
Hopefully both.
next
prev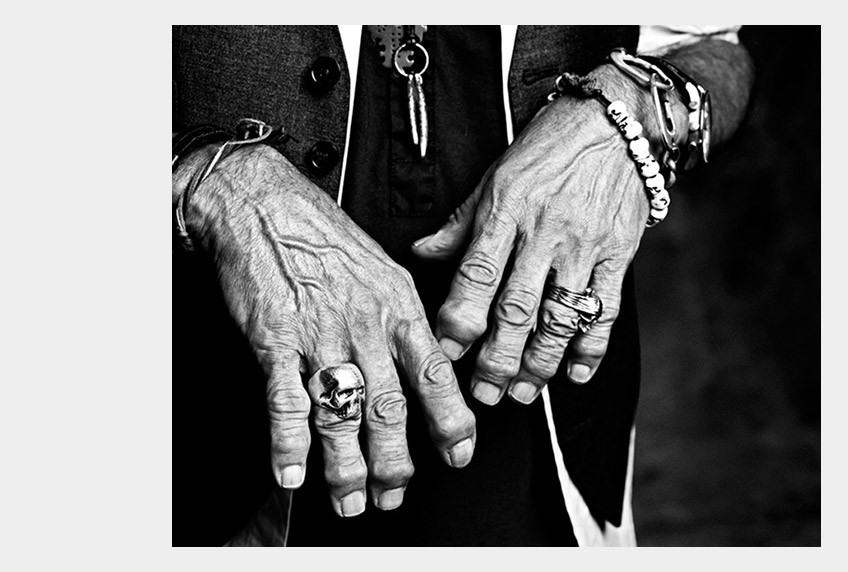 01 / 07 – Keith Richards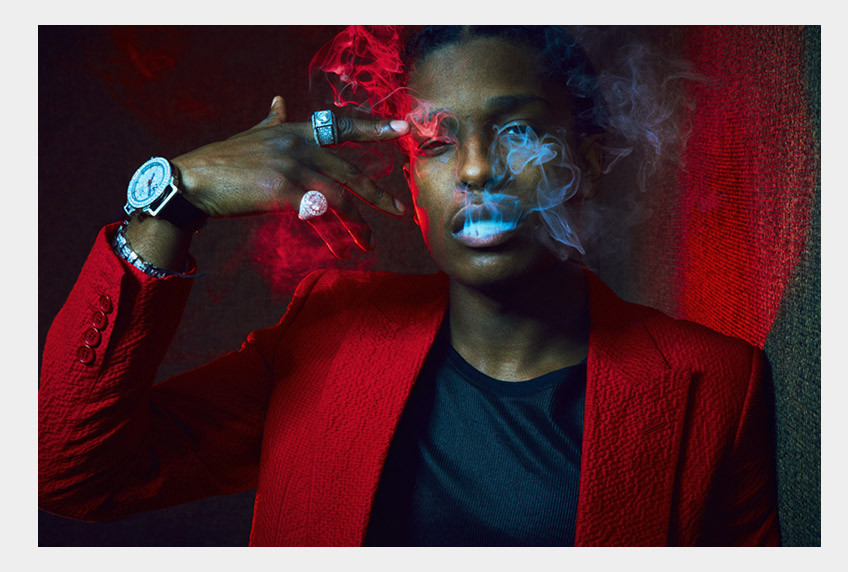 02 / 07 – A$AP Rocky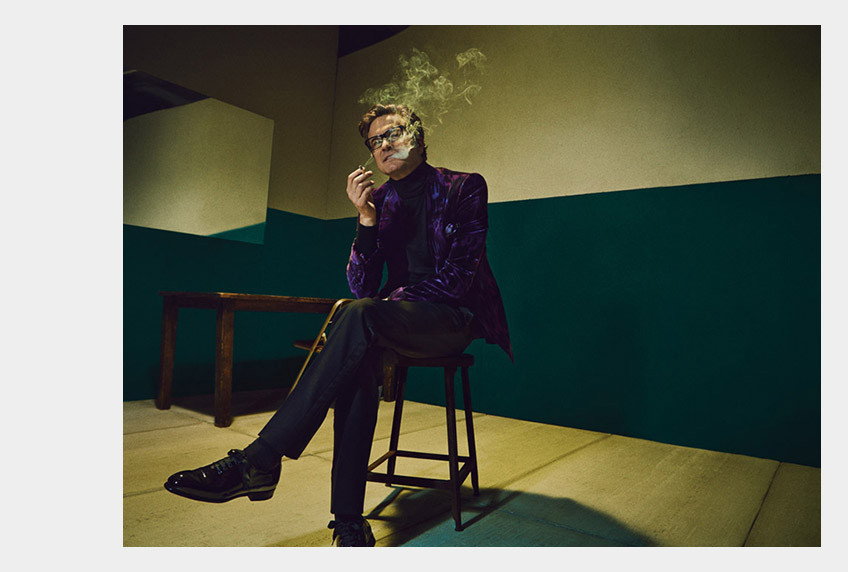 03 / 07 – Colin Firth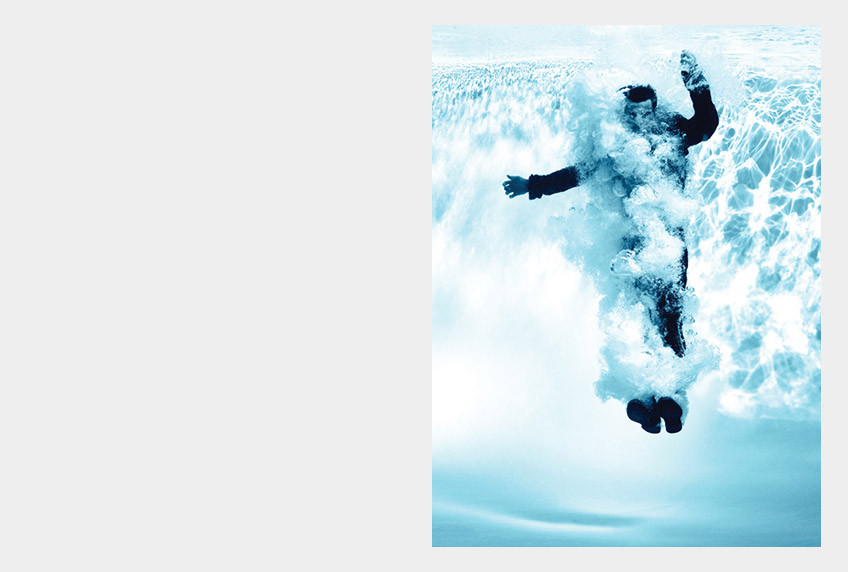 04 / 07 – Taylor Lautner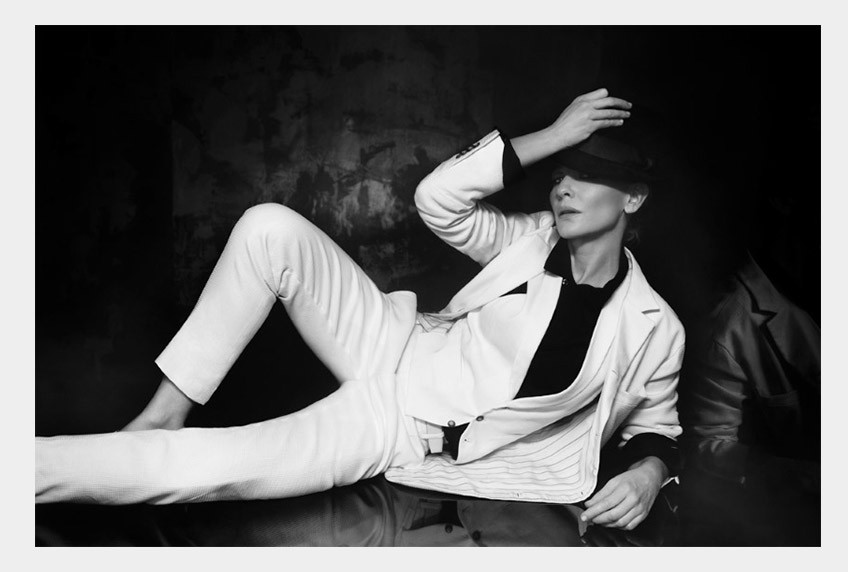 05 / 07 – Cate Blanchett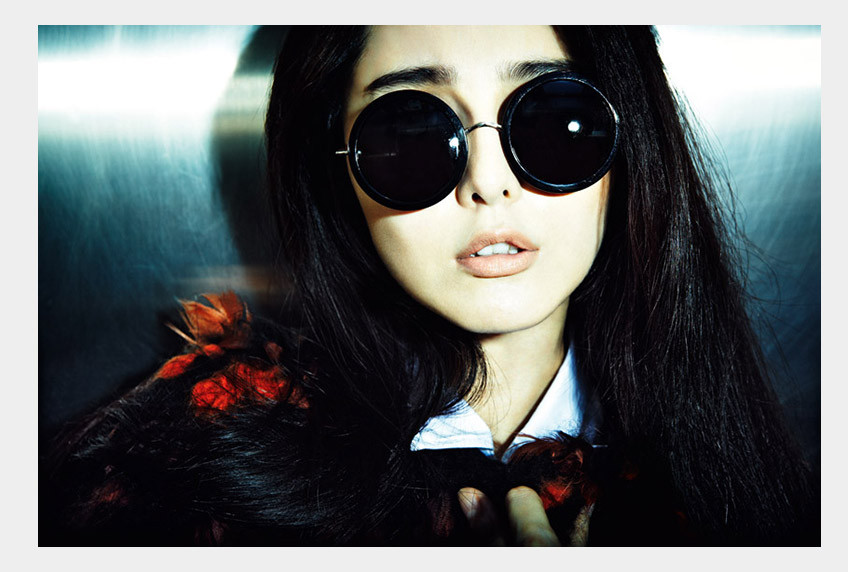 06 / 07 – Fan Bingbing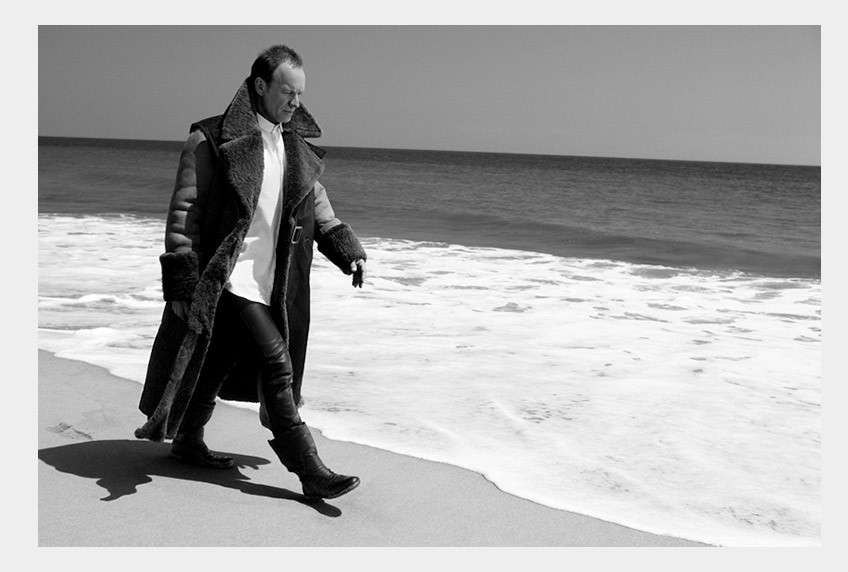 07 / 07 – Sting
Your photograph of Keith Richards with the focus on his hands came to mind immediately when thinking about the black and white theory of Villem Flusser. How you captured every detail of them - every inch, every wrinkle - the photograph seems to turn into a fragment of time with the lens catching every single sign of life. I doubt it would have been as powerful and strong in color…
That photograph was originally in color and in fact I decided to change it to black and white afterwards. Not because it would have been more truthful but because to my eyes it became more of a map of his life.
Looking at your film work, every music video and commercial tells a strong visual as well as conceptual story. Fashion, music, cinematography – it seems that one thing needs the other and that you do not differentiate between each aspect that forms the project. Do boundaries still exist within these fields at all?
For my work, they don't.  They should ultimately serve the purpose of storytelling.
Did studying philosophy influence your process of work and thinking about film and photography?
I think it influences one's whole life in terms of research, curiosity as well as that of doubt.
»Passion means attachment to life.
And I wish it for everyone.«
Francesco Carrozzini
Do you usually shoot digital or on film? Which cameras do you use?
I use both digital and film. I use a Leica S.
You name Richard Avedon as a photographer who inspires and influences you. How would you describe his work? What makes it so unique for you personally?
I think first of all it's the diversity of the people he photographed and his approach to them that was quite unique and incredible. He found a key to read them, to make them into something that he liked or was attracted to - it was always surprising.  And being able to do all that with the simplicity of a white background is pretty phenomenal.
»You are so beautiful when you have passion about something«. A quote from »1937«, a short film that you directed in 2008 and that also competed at the Venice Film Festival.
Maybe one last thought about passion and being passionate in terms of being a photographer and creative person in this manic industry ...
Being passionate is important no matter what you do and it's definitely not something that only creative people should have. Passion means attachment to life. And I wish it for everyone.


By Inga Liningaan Langkay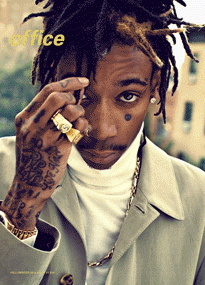 MAGZINE REVIEW
Office Magazine
New York-based Office magazine is one of the latest exciting additions to the publishing world. We've had a look at the brand new first edition, which draws you in with its fresh take on presenting creatives and their projects while offering a stunning visual experience with photography at its core.
READ MORE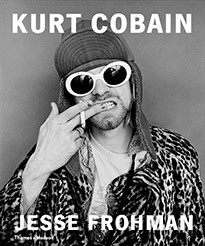 BOOK REVIEW
Kurt Cobain – The Last Session
»The Last Session« takes you back 20 years to the very last formal photo shoot of one of the music scene's most mythical figures: Nirvana frontman Kurt Cobain. Compressed into the 30 minutes of a photo session in a New York hotel room, the intimate book offers a tender yet powerful portrait of the musician just nine months before his unfortunate passing.
READ MORE