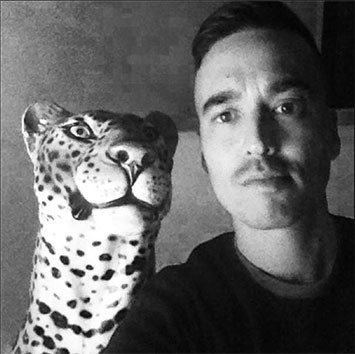 Alex Aikiu
Creative multi-talent Alex Aikiu is not only a stylist working with some of today's finest photographers but also a musician, who is about to release a brand new album. We had a chat with the many-sided Frenchman about his longtime collaboration with fashion photographer Jean Paul Goude, oiling up Kim Kardashian's derriere, and more.
Previiew lists you as a stylist, but you're also described as an art director and musician. What's your main passion or occupation?
I see myself as a storyteller. I like telling stories with the help of all kinds of tools: styling, creating clothes, writing music, painting, … I don't like the fact that people are always trying to put you in a box. This aspect is very important to me as a person and also for my artistic journey.
Do you still remember your very first job as a stylist?
Wow, that's a difficult one! I really don't. I was mainly making music at the time and became a stylist by accident. I needed extra cash to be able to pay a lawyer to get rid of my label. That was about 14 years ago in New York.
Something must have fascinated you about it a lot. What made you stay on this path?
I always liked images, both moving and still. I've always been attracted by movies and photography, even more so than styling. I felt understood in this world and very lucky and happy to be a part of it.
How do you »learn« to be a stylist?
I learned a lot by assisting stylists such as Patti Wilson. It just all happens step by step. I also learned a lot from my Mom, an artist and painter. Being surrounded by her style while growing up in Africa really marked me.
You work together with photographer Jean Paul Goude a lot. How did that come about?
When I listened to the album Volta, released by Björk in 2007 and recorded in Africa, I immediately got the idea of matching her with Jean Paul Goude. The sculpture on the cover and use of primary colors was just very him. So I contacted him and we ended up talking for six hours at our first meeting. He was attracted by my profile because he likes people that are a bit out-of-the-box. I felt at that moment that I was not alone in this world. Since then we've been not working but creating together. I feel very blessed to have this opportunity.
Is it common in the fashion world to have these kind of long-lasting collaborations?
In this business it's actually quite rare to have this kind of chemistry, a feeling of family and faithfulness. Plus, there's no ego: we focus on the story and the subject.
»It's essential to have this kind of strong foundation and I keep telling my assistants to study and get to know the past!«
Alex Aikiu
Do you feel that your work as a stylist gets enough recognition or is it always in the shadow of the photographer in a way?
The story is the star. I just want to do the topic justice. A project is the success of everyone who is part of the team and this is something Jean Paul continuously underlines. And I like to be in the shadow, creating. I don't need the spotlight.
You work with a lot of big stars – are you still starstruck sometimes? Can they be difficult to handle?
No. They're just people like you and me in the end. Björk for example was so easy to work with. She really respects artists and gives her everything for a project. She's just magnetic. When things get difficult it's usually not because of the person itself but due to their entourage: the managers, publicists, etc. who don't want to lose control. When you are alone and face-to-face with the subject, the flow can be fantastic.
I have to ask you about the famous Kim Kardashian shoot. How did that happen?
In the beginning I refused to do the shoot, but then Jean Paul showed me sketches of what he wanted to do: revisiting his champagne bottle idea with Kim fully dressed. We took the images that way but then I was with her when she undressed in the make-up room and her body was just unreal. I asked her to show herself to Jean Paul, and he was blown away just like me. Everyone was asked to leave, just Jean Paul and I stayed, and you know the result.
Bjoerk, Mixte Magazine, Styling: Alex Aikiu, Photography: Jean Paul Goude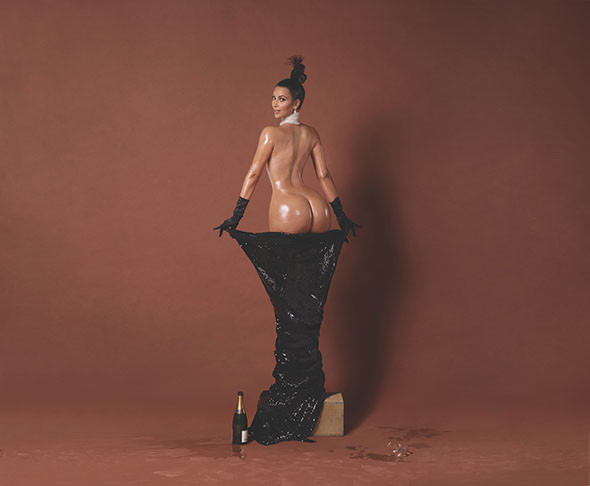 Kim Kardashian, PAPER Magazine, Styling: Alex Aikiu, Photography: Jean Paul Goude
Where do you find your inspirations? On the street, the internet, …?
Mainly in history. I'm really into history and read all kinds of historical books about different cultures. This is important to understand the present and imagine the future. Everything is based on the past. It's essential to have this kind of strong foundation and I keep telling my assistants to study and get to know the past! Other than that, I also get inspired by people outside the fashion world who have their own style without being programmed to do things in a certain way.
Do you have a signature style? Are there recurrent themes in your work?
I do get influenced a lot by the African, Asian, and South American cultures. They combine colors and materials in a way that you don't get to see in occidental countries, which don't allow them to mix certain textures, colors, and shapes.
You're releasing a new record soon. Do your music and fashion work inform and influence each other?
Definitely. 
My attraction to music, especially to funk, p funk, rnb, and Hip Hop started when I was 15. I've always been fascinated by Earth Wind and Fire, James Brown, and Prince - from the music to their styles, vinyl covers, and experiences, but also Aaliyah and Missy. I'm currently working on this new album with my managers, who are part of the »A Tribe Called Quest« movement. It's a very challenging project.


By Sarah Schug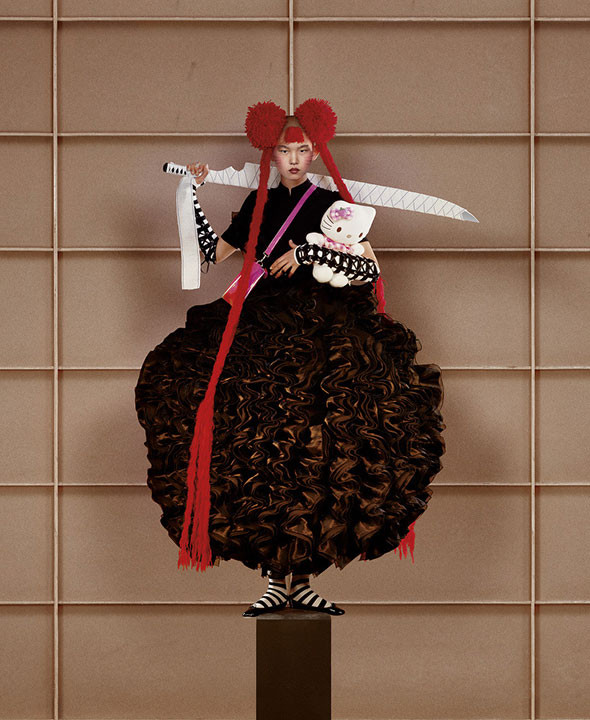 »Asiatic«, Styling: Alex Aikiu, Photography: Jean Paul Goude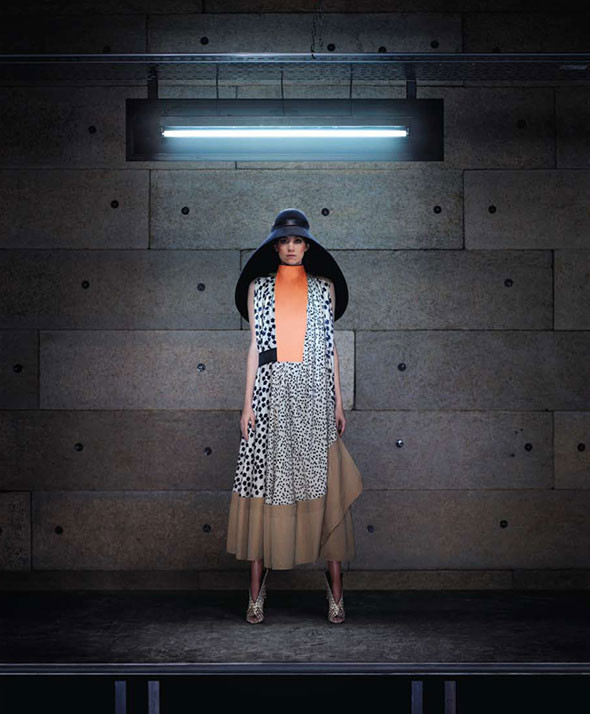 Harper's Bazaar, Styling: Alex Aikiu, Photography: Jean Paul Goude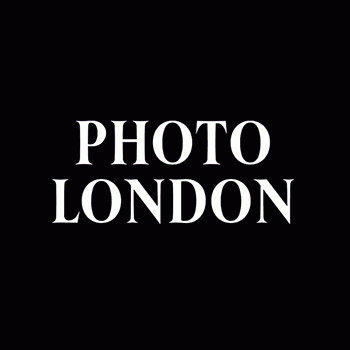 Roundup
PHOTO LONDON 2017: PREVIIEW'S TOP VII
This month the gorgeous Somerset House hosted the third edition of Photo London, which has undoubtedly established itself as a must-see in the international photography calendar. This year's Photo London once again broke all records and we were on site to bring you the very best from this exciting edition, which refreshingly had a little more edge than usual.
READ MORE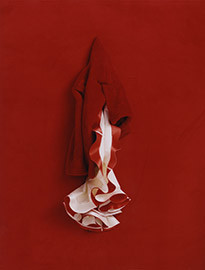 Exhibition
Harley Weir at FOAM, Amsterdam
London-born photographer Harley Weir, only 27 years old, has just scored her very first solo show at Amsterdam's prestigious photography museum FOAM. But then that's maybe not surprising for someone who shot a fashion editorial for Vice magazine at the tender age of 17 and has been the rising darling of the fashion world ever since.
READ MORE