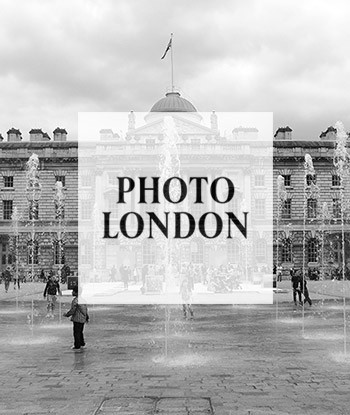 Photo London 2017
This month the gorgeous Somerset House hosted the third edition of Photo London, which has undoubtedly established itself as a must-see in the international photography calendar. This year's Photo London once again broke all records and we were on site to bring you the very best from this exciting edition, which refreshingly had a little more edge than usual.
Last weekend the photography world gathered in the Big Smoke for the third edition of Photo London, its biggest one yet with 89 participating galleries from 16 different countries and a record-breaking number of visitors. In only three years it has established itself firmly on the international photography calendar, something that's not only reflected in the rising number of big-shot galleries (this year Sprüth Magers, Victoria Miro, and Alison Jaques decided to join the ranks) but also in the growing offer of fringe events all over the city, such as art book fair Offprint in Tate Modern's Turbine Hall and Peckham 24, a 24-hour alternative photo festival putting forward the local scene in the gritty Peckham neighborhood, which is home to quite a few young galleries and artist studios. 



While the fair includes, as always, photography to suit every taste ranging from vintage to contemporary and fashion to experimental, this edition had a much edgier vibe than those previously, surprising visitors with more emphasis on conceptual works and bold, genre-bending explorations. This is not only due to the expanded discovery section curated by Tristan Lund, but also because of an apparent will of established galleries to play it less safe – another sign that points to the fair's strong position. This added focus on the new and risky makes Photo London a great destination for discovering photography in all its forms, letting visitors not only dive into the history of the medium but also get a glimpse of its future. If you couldn't make it to the 2017 edition, here are the seven artists that stuck with us. Enjoy! 
I
Melvin Sokolsky, Peter Fetterman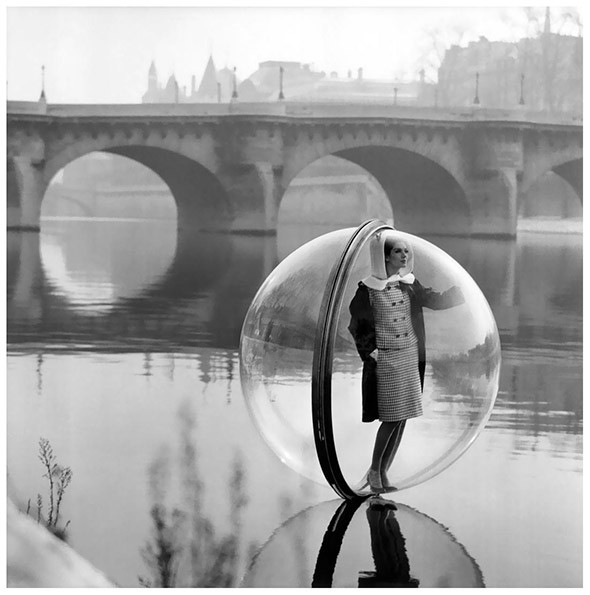 © Peter Fetterman Gallery
The Peter Fetterman gallery's booth enticed visitors with three iconic images from American photographer Melvin Sokolsky's famed bubbles series dating back to the 60s. Shot for Harper's Bazaar, the fashion editorial with surreal undertones depicts models floating in giant plastic bubbles all over Paris, a series that largely contributed to the rise of more daring and artistic visions in the field of fashion photography. While today the same effect could easily be achieved with Photoshop, at the time the production included building the bubble, hiring a crane, and using aircraft-grade cabling for suspension. There is only a small amount of retouching and even the invisibility of the cable is at times only achieved through lighting or positioning.
II
Taryn Simon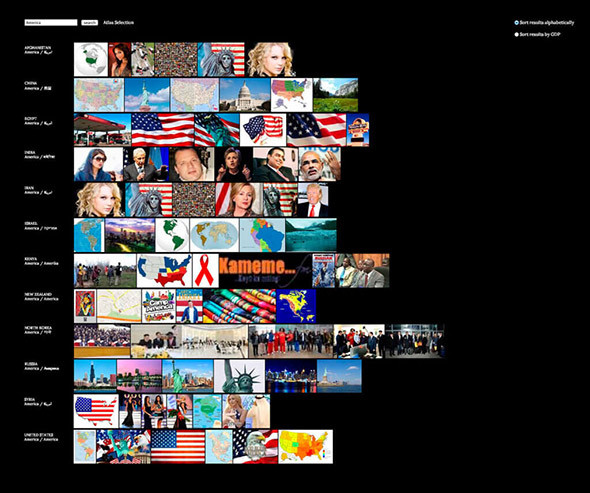 © Taryn Simon. America, 6/21/2013, 8:18 PM (Eastern Standard Time), Image Atlas, 2012. Website view, dimensions variable
Each year the fair nominates a so-called Master of Photography – and after Sebastião Salgado and Don McCullin, this year's choice is a clear testament to the genre's more conceptual and boundary-pushing aspects. New York-based Taryn Simon, not a pure photographer but a multidisciplinary artist, presents her fascinating work »Image Atlas«, which reveals the cultural differences and similarities of search engine results throughout the world. Collaborating with programmer Aaron Swartz, she indexed the image results for search words based on their location, a highly interesting experiment touching upon questions in relation to the neutrality of statistical data and possibility of a universal visual language. In a nutshell: when the user types a word such as 'woman' or 'war' into the search field, the most popular images sorted by country will pop up. You can test it all out yourself here.
III
Michael Wolf, Flowers Gallery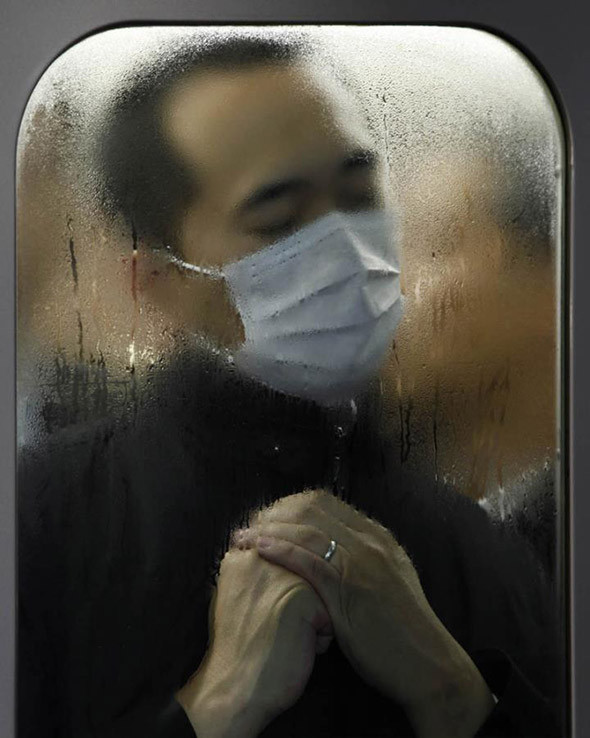 © Flowers Gallery
Michael Wolf's »Tokyo Compression« series, as captivating as it is disturbing, shows a different side of the renowned German photographer. Usually known for his big-city architectural shots, he turns his lens on Japanese commuters, creating claustrophobic portraits shot from the outside through a subway window. London's Flowers Gallery presents them in a set of nine, suffocating testaments of the downsides of life in a big metropolis. The photos were taken at Tokyo's Shimo-Kitazawa station over a four-year period, zooming in on each individual and his or her unique discomfort while using a similar framing that adds a repetitive element: a symbol for the grind of daily life and what millions of people have to endure in Tokyo, day in, day out.
IV
Maisie Cousins, T. J Boulting gallery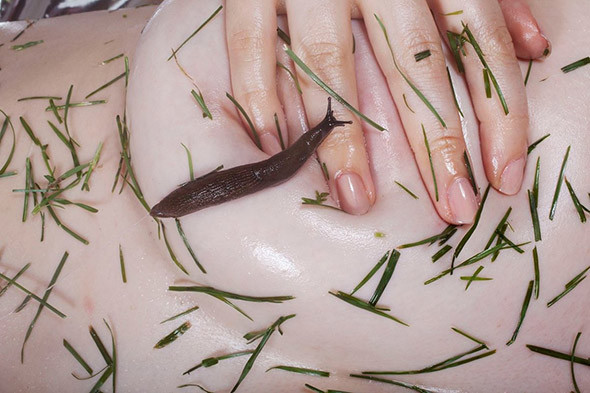 © TJ Boulting Gallery
London-based Maisie Cousins, a young photography talent on the rise with no less than 55,000 Instagram followers to her name, explores themes of power, femininity, nature, technology, the body, and indulgence. As more and more young female photographers these days, (think Canadian shooting star Petra Collins, for example) she rejects common notions of beauty, embracing imperfection and not shying away from body hair, stretch marks or bodily fluids. Her brightly colored, visceral images are grotesque, beautiful, fleshy, and playful all at the same time, and first and foremost, inherently human. She's definitely one to watch.
V
Liz Nielsen, NextLevel gallery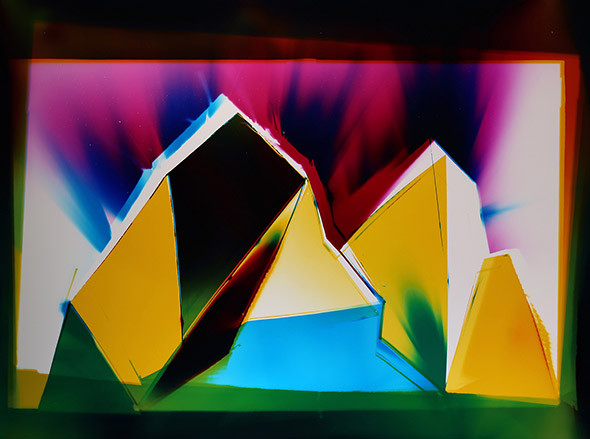 © Nextlevel Gallery
Solo booths were quite the trend at this year's Photo London, and one of the most mesmerizing was NextLevel gallery's presentation of American photographer Liz Nielsen as part of the fair's discovery section. Her colorful, at times abstract, at times figurative creations are the result of a lengthy process taking place in an analog color darkroom involving handmade negatives and found light sources ranging from bike lights and torches to lasers and mobile phone screens. In this way the Brooklyn-based artist creates unique photograms through light painting without the use of a camera, while cutting and reassembling parts of the negatives. Consequently, each artwork is absolutely unique.
VI
Guy Bourdin, Louise Alexander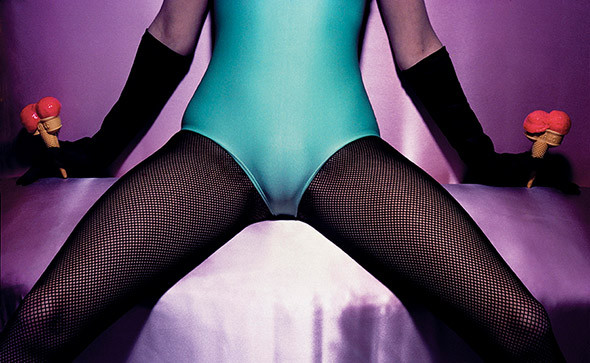 © Louise Alexander Gallery
For its first participation at Photo London, Louise Alexander gallery decided to dedicate an entire booth to French fashion photographer Guy Bourdin, who is known for his otherworldly, slightly absurd and at times provocative images. The selection brings together iconic works and unseen archive material including early portraits from the 50s. With a, for his time, cutting-edge approach, he broke with the conventions of commercial photography, making him one of the most radical and influential fashion photographers of the 20th century. Bourdin's highly stylized images are sensual and provocative at the same time, playing with sexual fantasies while dismissing the traditional product shoot. It doesn't come as a surprise then that the photographer with a penchant for the surreal was a protégé of the great Man Ray.
VII
Isaac Julien, Victoria Miro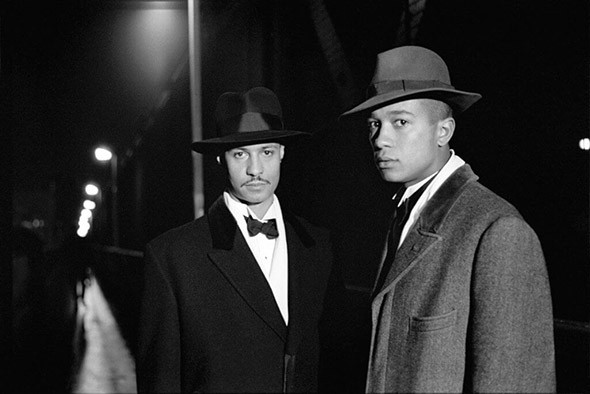 © Victoria Miro Gallery
Heavy-hitter Victoria Miro gallery refused to play it safe for its first Photo London attendance with a solo booth by British filmmaker and artist Isaac Julien, someone who likes to break down the barriers between different artistic disciplines. He made a name for himself in 1989 with »Looking for Langston«, a landmark short film exploring black queer identities centering around black American poet Langston Hughes. The booth revisits the acclaimed project, which stirred quite some controversy at its time, with large-scale photo prints. What's more, it's accompanied by an installation of the movie as part of the public program in Somerset House's Studio Room, still on view until 29 May.   




The next edition of Photo London will take place from 17-20 May 2018 
photolondon.org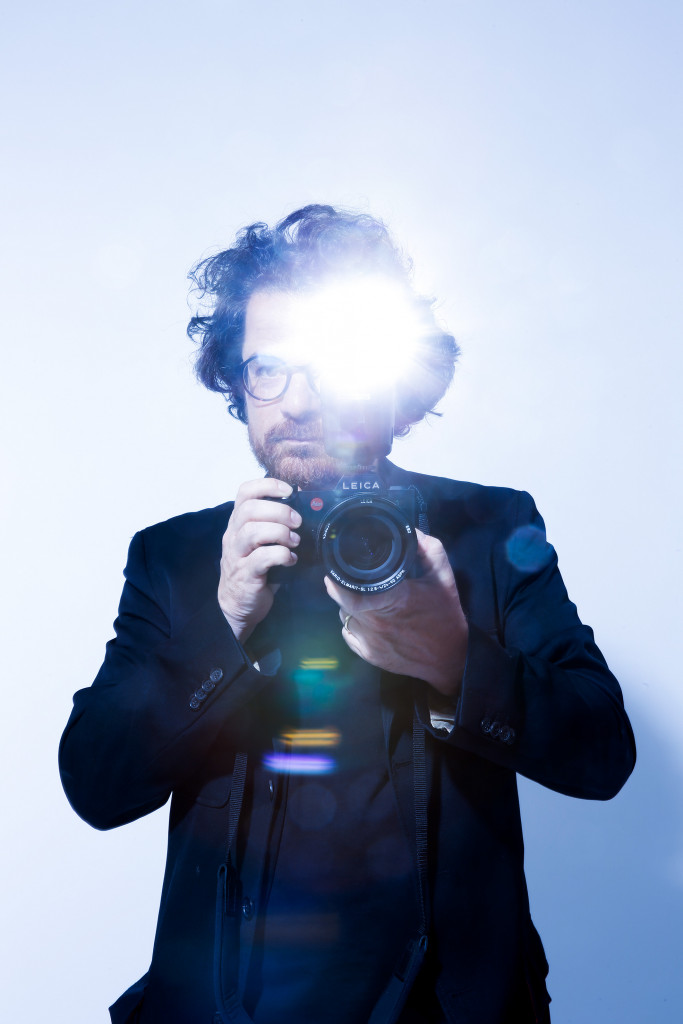 Interview
Peter Rigaud
On the occasion of the recent release of »Burg«, a captivating book exploring Vienna's iconic Burgtheater and its crew, we sat down with renowned photographer Peter Rigaud to talk about the challenging project and his practice in general.
READ MORE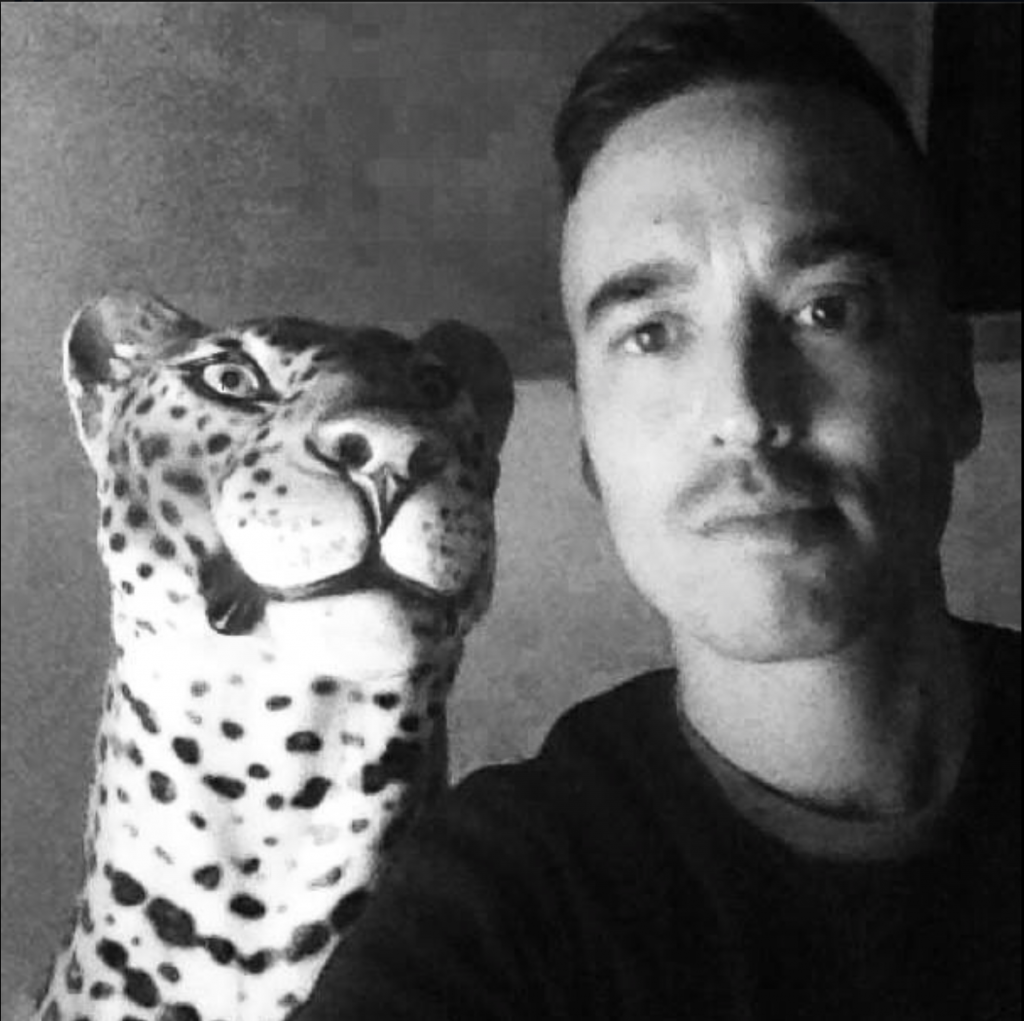 Interview
Alex Aikiu
Creative multi-talent Alex Aikiu is not only a stylist working with some of today's finest photographers, but also a musician, who is about to release a brand new album. We had a chat with the many-sided Frenchman about his longtime collaboration with fashion photographer Jean Paul Goude, oiling up Kim Kardashian's derriere, and more.
READ MORE