interview
AUTUMN SONNICHSEN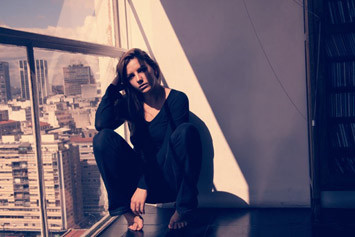 Autumn Sonnichsen
Autumn Sonnichsen, the Los Angeles-born photographer likes two things in particular: to take pictures of naked women (she'd say »ladies«), and to travel around the world. Since 2006 - though spending a lot of time in Berlin - São Paulo is her residential city (because Autumn likes it warm). That's also where the 29 year-old fashion photographer started to take the erotic pictures that ended up in engagements for Playboy, Trip magazine and Men's Health, and which will be found in a high-quality book soon. But when you think you might know a bit about Autumn Sonnichsen, having read our interview, you shouldn't be sure. Or who would ever expect that this lady has travelled from France to Brazil in a boat, together with friends? Probably none.
How did you end up taking pictures of naked women?
I always took pictures of women. I used to do mostly women's fashion. In 2006, when I first went to Brazil, to São Paulo, I started working for Eleela magazine as a photo editor and I also shot all the covers for a while. Since I had to research all the other pictures we published I learnded a lot about erotic photography and ended up producing a lot of personal work as well.
Is there something special about erotic photography in Brazil?
Erotic photography in Brazil is a lot different than in Europe, it's much more commercial. In Europe you have many fashion editorials that are a lot more racier than the supposed erotic spreads. There, in Brazil, it's a bit more conservative.
Have you ever been interested in taking pics of naked men?
There isn't really a market for naked men. And, to be honest, it's not as interesting in general. Men in general don't really have that corporal awareness that I'm looking for, a personal sense and awareness of the body. But I do take pictures of male celebrities, generally clothed though. There are a few dancers that I photograph regularly as well as a lot of musicians.
» I am in the business of making good-looking people look better.«
Autumn Sonnichsen
Today, decades after Helmut Newton, it's pretty normal to see naked women. So no more discussions?
Of course, there are always going to be people that complain. But it's not a discussion that I'm interested in. My work has its own audience. And in general, I'm not really interested in nudity per se. Getting people to get their clothes off is a very direct way of addressing intimacy. But the naked is not the important part. It's 2012.
What do you think about Terry Richardson's work in this context?
It works for him. I met him once and he really is a charming guy. That's why people do all of those beautiful intimate things for him - because he's nice. Terry is really able to get somewhere where other people cannot get, because of who he is.
What about you? Can you be shy while doing those pictures?
Sometimes. When I do pictures of artists I'm pretty quiet - sitting in their dressing room, drinking beer. But I think I know how to get what I want. But I get pretty excited when people do what I ask them to do - when the girls climb trees or drive naked or perch on window ledges and other generally exciting things.
next
prev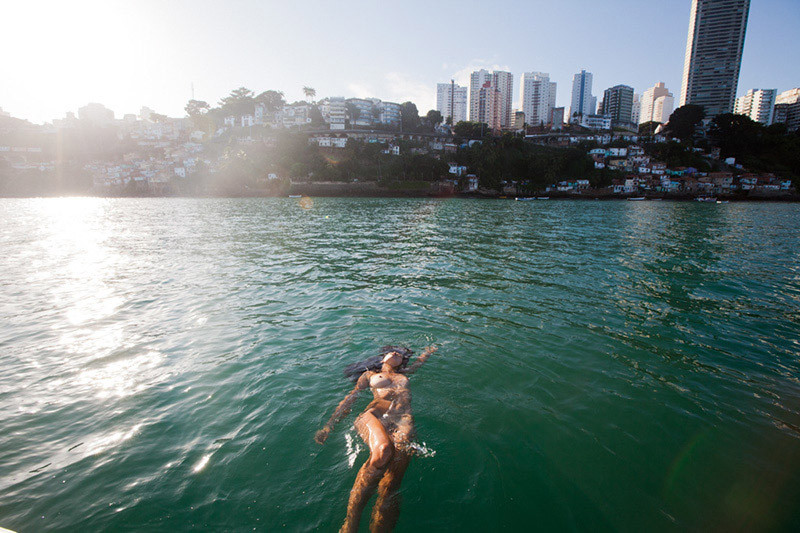 01/07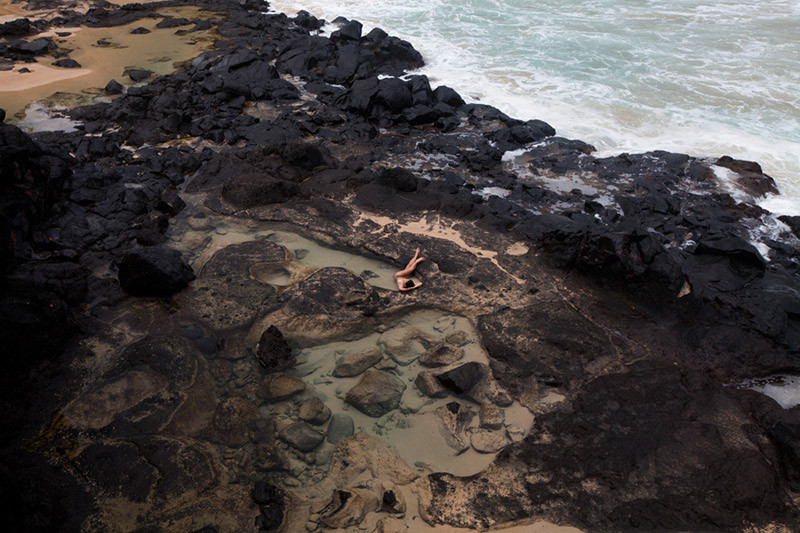 02/07
03/07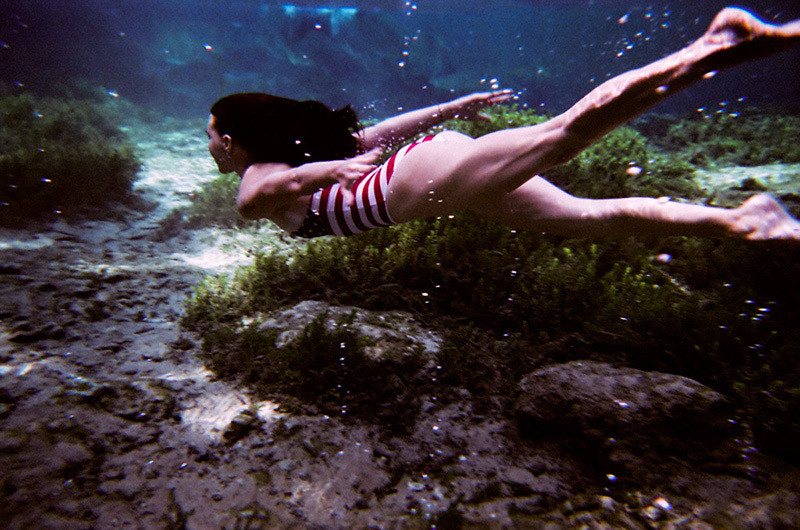 04/07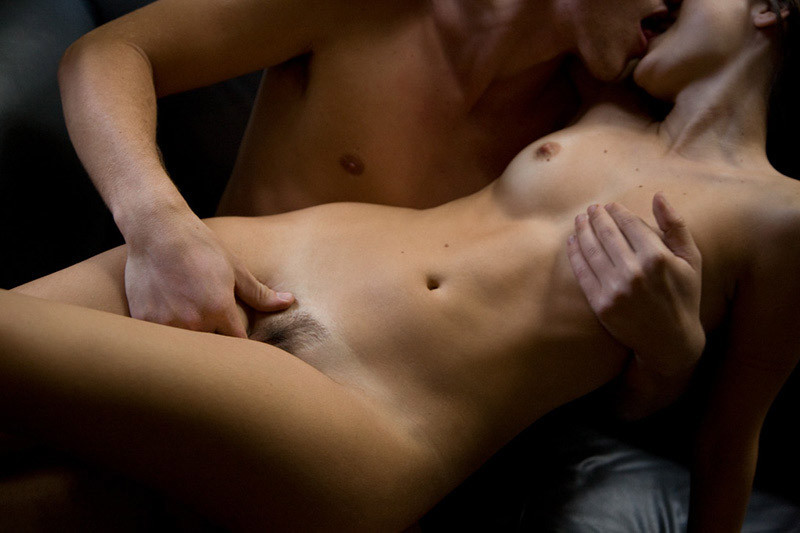 05/07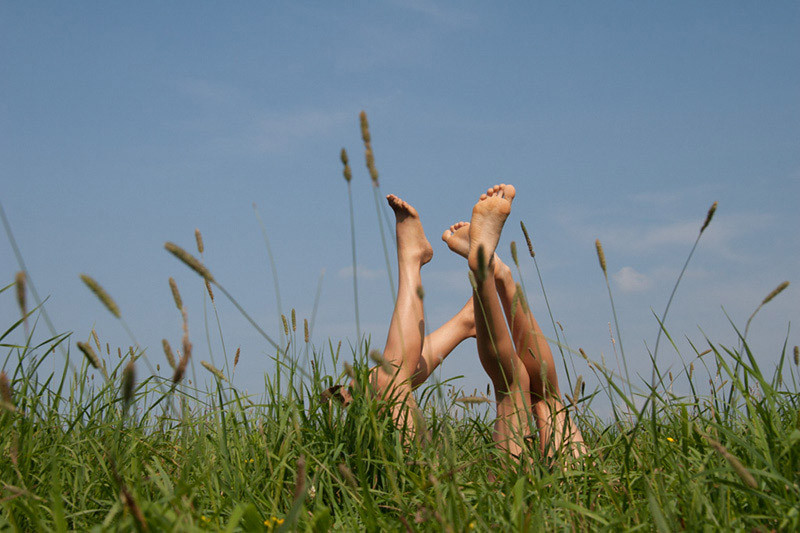 06/07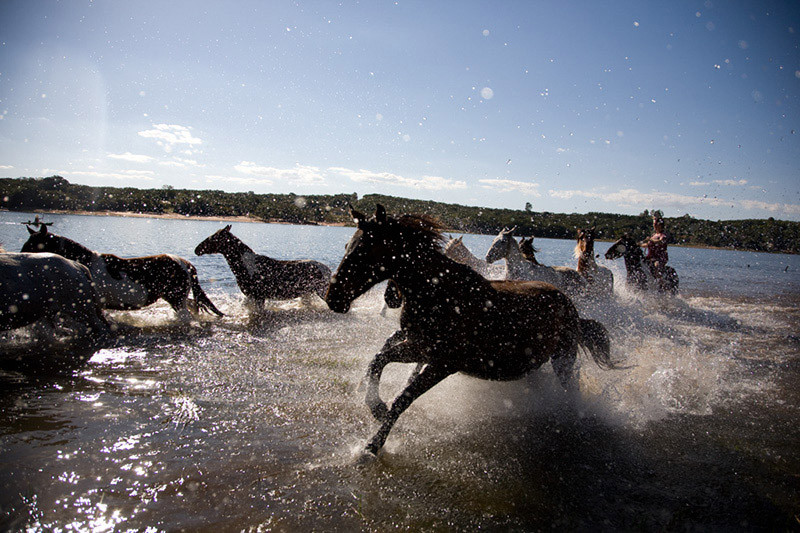 07/07
Do you have your assistants with you when taking those intimate pics?
When I'm shooting nudes, I'll often send my assistants away. I like to have as few people on set as possible when I shoot. I don't like to be dependent on people. Big advertising jobs obviously require more people, you need a lot of different people to do a lot of different things.
You show lots of naked skin. So how much retouching is enough?
My husband Andi and I have our own retouching studio and he is the best in his job. It is important not to do too much, to make the skin from looking like plastic. I am in the business of making good-looking people look better. But I like my pictures to be believable and accessible. The casting is much more important than the post-production.
You take most of your pictures outside.
When I am in the studio I don't feel like it's »pure« photography, with the adventure and the discovery. It feels more like a construction site. Building up the set and the lights is a lot like playing with Legos. It's fun and I enjoy it but it's not something I want to do everyday. When you are in the studio you are taking away a lot of the context that a location can give you, which is important to me. And I like to travel, which is why many of my photographs have been taken on roadtrips.
You do great short films, too. Is there a story behind those or does it happen more spontaneously?
For a long time they weren't been scripted, now they are. I started filming in 2009, when I had a shoot in California and the client wanted a short film for the internet. That worked out really well, so I started to shoot more of those. Now we have a production company in São Paulo, called Lucky Bastards Inc. Recently we did a music video that we also used for my exhibition »Paraíso na Boca« (A Mouthful of Paradise) I had recently at the AVA Gallery in São Paulo.


Interview by Julia Stelzner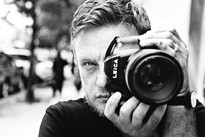 INTERVIEW
Rankin
The third issue of the S-Magazine features, for the first time, pictures taken by just one photographer – Rankin. In these nine series of photos everything revolves around the theme of hair. The London photographer worked with renowned stylists and even let them take on the staging of the respective series.
READ MORE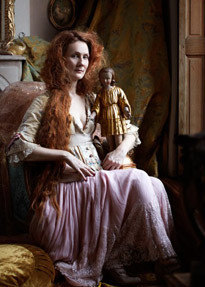 Interview
IRIS BROSCH
Our interview with Iris Brosch, artist, photographer and director.
READ MORE