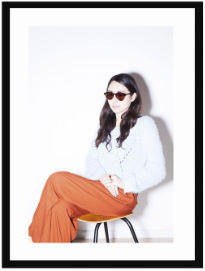 Federica Trotta
Italian fashion stylist Federica Trotta, born in Rome and living in Milan, has been creating eye-catching styles for more than a decade now, for fashion shows, fashion brands as well as fashion editorials – often together with her husband, photographer Danilo Falà. "I've been working in the industry since 2009, and I can safely say it have been the best 11 years of my life," she tells us. Here, she speaks about abandoning her law studies in order to pursue her dreams, launching her own magazine Mia Le Journal and what it takes to make it in the highly competitive world of fashion.
How did you first get interested in the fashion world?
I've been passionate about fashion since I can remember. Already when I was a little girl I enjoyed styling dolls and using my mother's vintage clothing to create the perfect outfits for the right occasions. When I was around six years old, I dressed up my friends and staged catwalk shows. I had so much fun doing it! Fashion became part of my identity more and more throughout the years. When I was about 14, I discovered a bookshop opposite our house that collected issues of Vogue and Grazia from the 50s onwards. I used spend hours there, browsing through the magazines. I very vividly remember the wonderful pictures of women wearing impeccably sized suits and large, wide-brimmed hats. That's when my love for pictures and imagery was born.
How did you discover you wanted to make this passion your profession?
At 18, I had already known for quite a while that I wanted to work in the fashion industry, but my parents didn't see it the same way. After discussions with my family, I decided to enrol in law school to make them happy and ended up really hating it. After three years, I started working in a bar in the evenings in order to put aside some money to be able to pay for a professional course at the Istituto Europeo di Design (IED) in Rome. I rediscovered myself in the process and understood that working in fashion was my life goal. During this period, I met professionals in the field, my teachers, whom I continued to follow even after my fashion styling and editing course came to an end. Shortly after, I met my husband Danilo Falà. I was on a plane, heading back to Rome from New York and he sat next to me. I think meeting him has been the greatest blessing of my life. This was the beginning of my journey, of the career that I'd always dreamed of, and of the milestones I had to reach in order to make my family understand that fashion is more than just a hobby! Now, the belief I have in myself and my work brings me tremendous personal satisfaction.
What is it exactly that fascinates you about fashion? Why do you think it is important?
Fashion can be defined as the inclination of people to belong to a certain social group. Fashion has always existed, since the beginning of civilisation, awakened by man's vanity. Today, we mainly associate it with clothing, its most natural and extravagant form of expression, managed by expert stylists. Plus, fashion inspires curiosity and the subsequent desire to experiment; an immediate, subconscious desire shaped by the pursuit of self-esteem.
What's the best way to become a good stylist? What advice do you have for those who're just starting out?
The fashion industry is highly competitive. Together with the entertainment industry it's one of the most difficult industries to access. You need to work hard and you have to work as much as possible with renowned stylists for very little or no pay, until you find your own style. I think it's a good idea to spend a year working alongside a stylist who has been in the field for a long time. It will teach you how to interact with a team on set, with press offices and with clients, and how the research is carried out that is necessary to create looks suited to the project you're working on. Perseverance, patience and a keen willingness to learn are indispensable. But there aren't really any rules. Of course you have to love fashion through and through, and you definitely have to take classes at renowned schools. You can learn so much there, from fashion history and advertising to styling, marketing, and even the most important software programmes. Personally, I am not considered a pure stylist because I don't just work on sets but also on editing and on color-coordinating images. I was so passionate about the fashion styling class in the Masters program I did that I have been teaching undergraduate students this same class for nine years now.
You mentioned fashion editing - what is that exactly?
My work doesn't stop at creating looks for shoots. It continues after the photos have been shot.
I often work with my fashion photographer husband Danilo Falà, and together, we've come up with the perfect editing process: after an editorial shoot or campaign, I select the best images, adjust the colour (if required), produce the layout (pre-release), and send everything to the client with the aim to engage them in the story. After the client chooses the images, there's the post-production step for which I give instructions to a visual team that delivers the final project.
Do you remember your very first job as a stylist?
My first assignment as a stylist was back in 2010 when Bulgari called me to help out with a promotional video. I was in charge of styling eight models who were supposed to act as customers and employees of the Bulgari boutiques. I was very nervous and excited at the same time. I remember feeling a whole lot of emotions that day. It was a mix of adrenaline, euphoria and a fear that I'd get things wrong. Ultimately, it all went very well.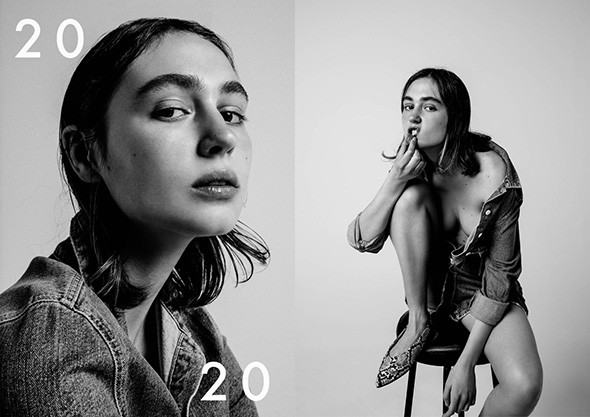 Creative and fashion direction: Federica Trotta Mureau, Photography: Danilo Falà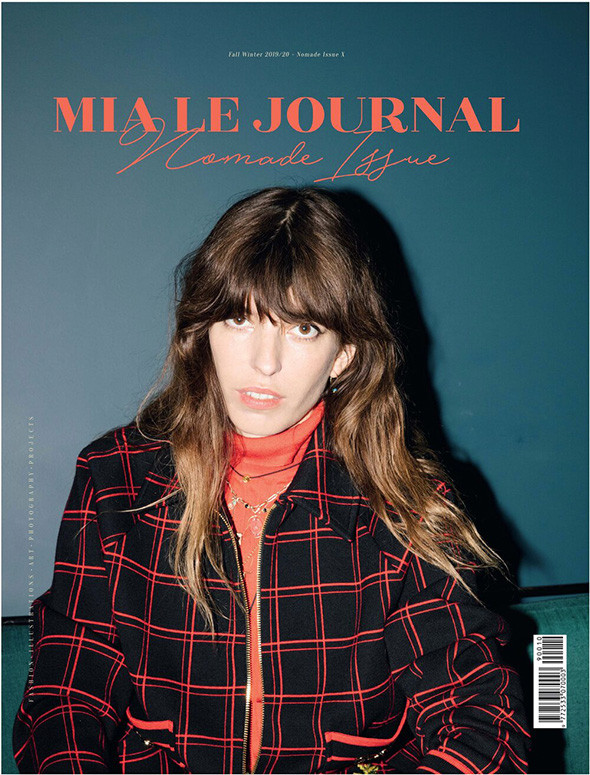 Creative and fashion direction: Federica Trotta Mureau, Photography: Danilo Falà
That's quite the achievement - how come your very first job was directly for a big brand like Bulgari?
I started so high up because, after finishing my studies, I worked as a stylist alongside a photographer and former teacher, who had been collaborating with Bulgari for a long time. Nothing happens by chance. In this industry, you have to stand out, be good at PR and always think big.
What kind of styling jobs do you enjoy the most?
The ones where I can get more involved in the art direction; when I can create a project from scratch: working on the storyboard and the styling, choosing the location and being responsible for hiring the entire team involved in the campaign production including casting models and, finally, spending hours editing images. This is a luxury though that I can only indulge in when it comes to Mia Le Journal editorials and, at times, when I work with young brands that trust me blindly. When you work with big brands, you always have to interact with the marketing departments, which determine how a product has to be launched and taken to market. Sometimes, during a briefing, you can provide ideas for sets, photography and styling - a general aesthetic vision. It all depends on whether the clients know exactly what they want, or if they're interested in your own ideas and creative concepts.
Do you feel that your work as a stylist gets enough recognition, or is it always in the shadow of the photographer?
Even in Italy, which is widely considered a fashion stronghold, a country where major luxury fashion brands are being born, the general public is not able to understand the role of the stylists in the fashion industry. The word stylist is often mistaken with fashion designer. Many still think the photographer is the only creator of the final image, although it's very much the result of a team effort. Fortunately, within our sector, the role of a stylist has become more and more important over time. Choosing the right clothing and accessories are crucial to ensure the success of the final product.
What does your working process look like? And how do you actually obtain the clothes for the shoots?
That's a complicated question because there are different working strategies. The first step is to analyse the brand: I look at all its previous advertising campaigns and analyse its current as well as past collections. I also check the photographers and stylists who've worked for the brand in the past, and try to come up with something that maintains the style of the brand while being different from what has already been produced. You have to put a bit of yourself into it. For example, when you work on an ad campaign for a clothing brand that doesn't make accessories, you have to choose the key garments that are going to be photographed, and you have to select shoes made by other brands willing to collaborate, or, alternatively, a pair must be selected from a personal archive, if there is one. Some brands will even give you a wardrobe budget to buy accessories you think are missing. One of the most difficult jobs is doing an ad campaign for a brand that only sells accessories, jewellery or shoes, because then you have to find brands willing to provide clothing. In this case, plan B is always choosing something from your personal archive, or arranging a wardrobe budget with the client. After years of working as a stylist, you automatically create your own archive you can draw on when you need it. The working process also depends on if you're doing a job for an independent or a mainstream magazine. When it's a mainstream magazine, you agree with the editorial staff on which specific brands should be used based on their publicity agreements. In this case, the stylist contacts the press offices of the relevant brands to request the looks selected for the editorial. If, however, the work is for an independent magazine, the stylist has much more freedom to express his or her aesthetic vision.
Where do you find your inspirations?
I love to travel and absorb cultures and traditions from other countries. I am not afraid to mix up all these different styles in order to create my own. I grew up in Rome, and the city is one of my main sources of inspiration. When walking through the streets in the city center, I always discover new artisans and artists. Online, I often look up WGSN to stay updated on new trends, and when it comes to print I love to flip through the book "The Best of Flair", a collection of covers and illustrations from the most influential magazine of the 20th century.
Do you have a signature style? Are there recurrent themes in your work?
I don't have a signature style but I'd say my work is most likely characterised by elegance, the presence of at least one pattern, and one piece of my vintage archive. I collect pieces crafted by artisans all around the world. I find them during my travels as well as online. My archive is divided into two sections: first, there's everything I've acquired from working on various advertising campaign sets, and then, there are the (often one-of-a-kind) pieces from all over the world.
Is there a shoot you're particularly proud of?
I am particularly fond of all the projects I realised for my own magazine. These jobs allowed me to meet fascinating people such as Amanda Lear, Isabelle Huppert and Lou Doillon, who told me very interesting personal stories that caught my heart.
What's the idea behind Le Mia Journal? The magazine market is huge, and the print industry is going through a difficult time – why did you decide to go for it no matter what?
The idea is to give a large number of artists an opportunity to express their style without limiting their creativity or imposing strict rules. While it's definitely not an easy time for print, MIA is part of a niche market of independent magazines that even attract the attention of mainstream brands who want to retell their stories in a different way. We don't sell or publish advertising. Instead, we do advertorials in collaboration with several brands that retell their stories under our artistic
direction. This side of the business is not only a creative challenge for us, but it also allows us to publish the artists we love.
As a niche magazine, was it difficult to spark the interest of superstars like Isabelle Huppert?
Fortunately, Mia Le Journal generated plenty of interest straight away. It brings together fashion photo shoots, interviews with international figures, series of illustrations and images, columns, artists' personal projects, and more. Personally, I love paper. Choosing the right type took me months. We pay meticulous attention to everything from the hardcover, to the dust jacket. I think it is this care and attention to detail what has sparked interest from major players. Isabelle Huppert for instance saw the book in a salon owned by my dear friend Christophe Nicolas Biot. She liked it a lot and, shortly after, we organised a cover shoot with her dressed in Dior from head to toe.
Do you have any advice for those who are thinking about launching their own magazine?
In order to succeed in the publishing industry, you need to find your own niche market. There is no way a small magazine can compete with the giants of the industry. However, there are many
niche markets where an independent magazine can try to gain market share.
You live in Milan - is it a good city to be in for what you do?
Milan is the perfect city to live in if you work in the fashion industry. In Italy, there is no other
city that offers such a variety of vendors, agencies and outlets in this sector. I consider myself lucky because I also have the opportunity to travel a lot and I get to work in Paris and New York a few times per year.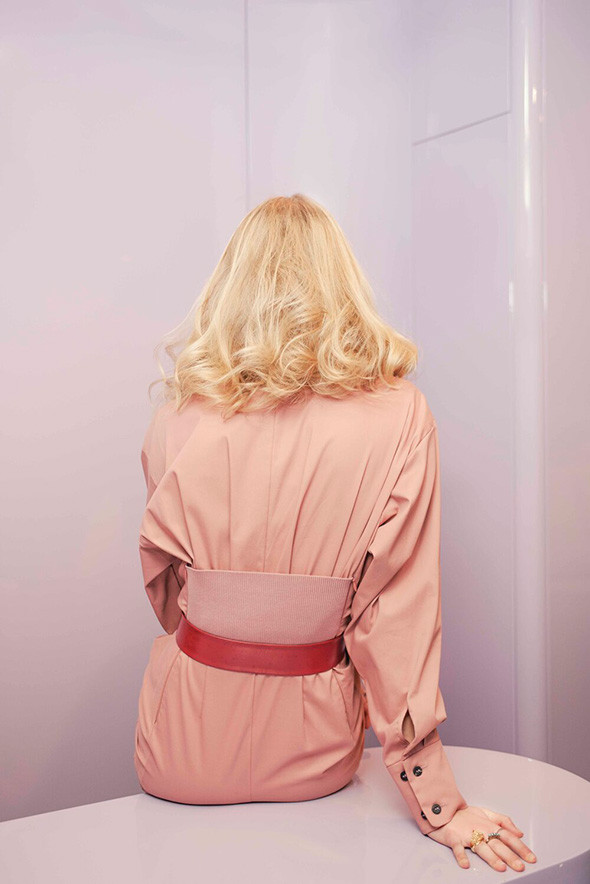 Creative and fashion direction: Federica Trotta Mureau, Photography: Roberta Krasnig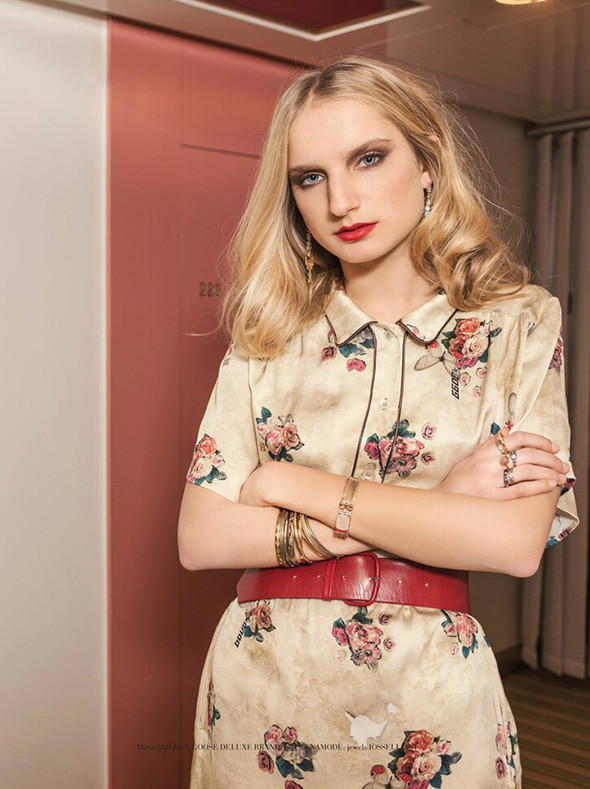 Creative and fashion direction: Federica Trotta Mureau, Photography: Roberta Krasnig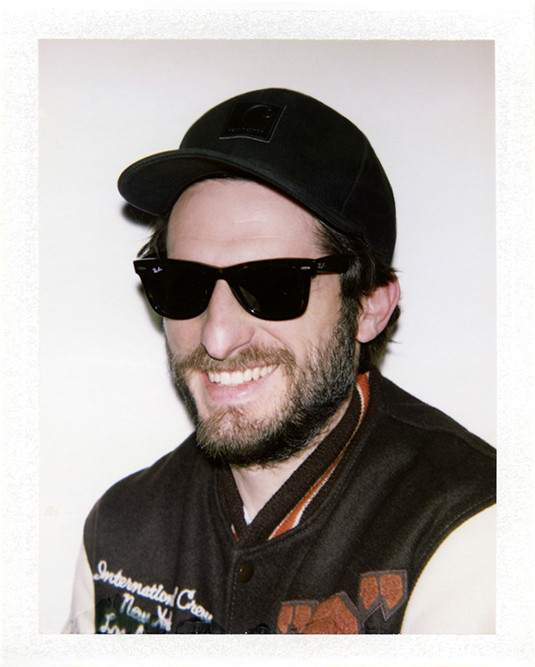 Interview
Mathieu Rainaud
A conversation with the Paris photographer about his love for analogue photography, what makes a good model, and his ever-growing camera collection.
READ MORE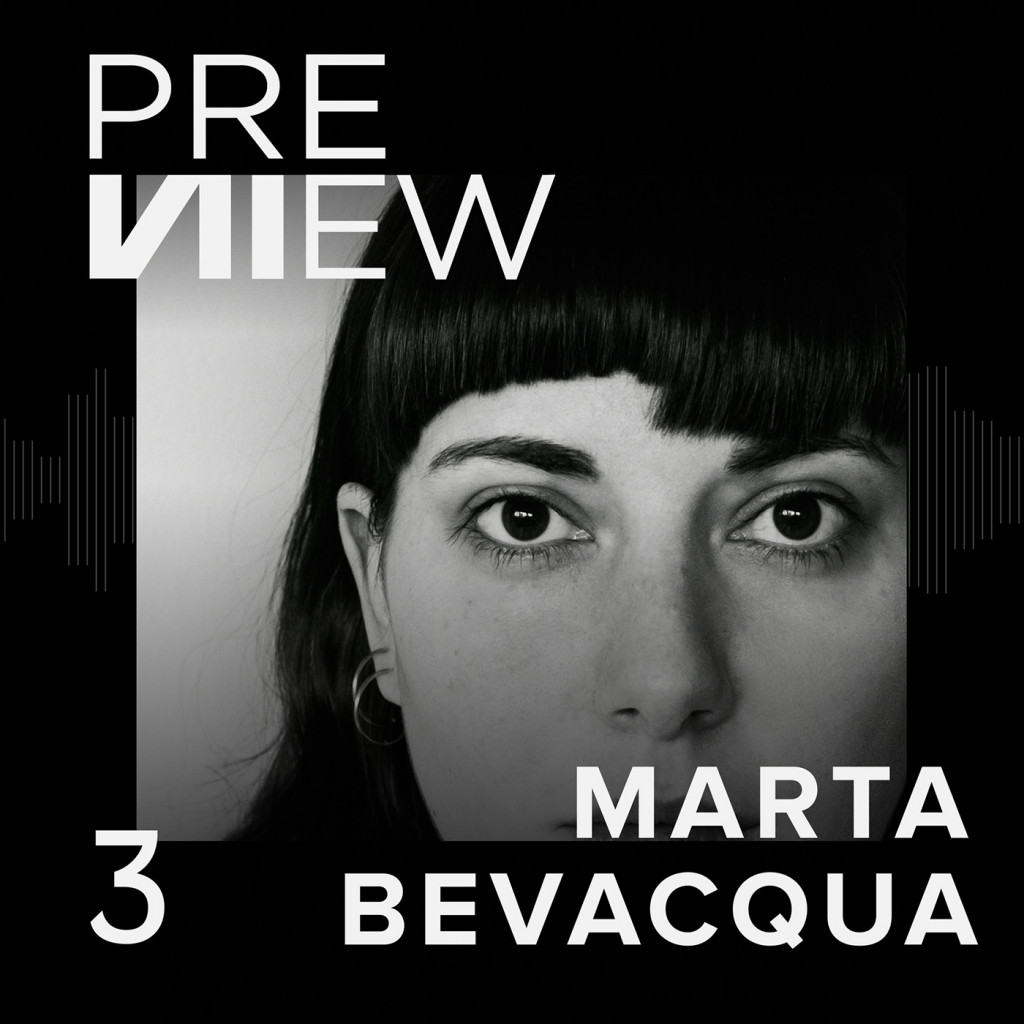 Podcast
Marta Bevacqua
We had a chat with Italian-born photographer Marta Bevacqua (31), who exchanged her native Rome for Paris about six years ago. Since then, she's shot the video clip for French singer Benjamin Biolay's latest single, and has collaborated with brands such as Vichy, Dior and Samsung. Her work has been published in Glamour, Marie Claire, Elle, and others. Here, Marta opens up about getting used to shoot under the new Corona restrictions, why she almost exclusively photographs women, and how to make it in Paris.
READ MORE