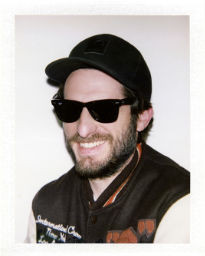 Mathieu Rainaud
Catapulted into the fashion world practically by accident, French-born Mathieu Rainaud (43) has quickly made a name for himself with his raw and faded 90s style. The self-taught, Paris-based photographer has been published in Vogue Brazil and Harper's Bazaar, and shot campaigns for brands such as Rick Owens, Givenchy, and Louis Vuitton. We had a chat with Mathieu about his love for analogue photography, what makes a good model, his ever-growing camera collection, and more.
What is life like for you right now, during this strange period?
It's a challenging time for everybody at the moment but I'm sure we'll get out of this situation very soon. We all have to work on this together, in France, Europe, and the whole world. I am so happy that despite these challenging times I have been able to stay creative and keep working with clients - of course with all the necessary hygiene and safety measures.
How has work changed for you?
I'm working on some videos and editorials. Some things still take place, but with precautions of course. This winter I did a shooting for Harper's Bazaar. I'm quite a hypochondriac, so I made sure everyone wore masks. The first time it was a little difficult to shoot that way, but you get used to it. You just have to organize it differently. The main issue for me is the fog building up on my camera's view finder! Besides that, I am trying to use the time to further improve my video skills. My agency, Shotview, thought that it was important. Currently, I'm doing videos for Viva model agency, shooting a 30-second clip for each model in a dynamic way and with a 90s style.
Is it essential these days for photographers to excel at video-making as well?
It's important to be able to do both. You need to stay up-to-date – otherwise you might miss the train. Of course photography is my main thing, but I enjoy it. I do get scared of trying new things, though. In the beginning, I wasn't sure what to do. But when you get out of your comfort zone, that's when you become more creative. I realized that it's important to have a strong mood board. The main difference with photography is that you need to visualize the script very well. I have to see the result in my head before the shoot. The camera skills are quite the same.
Why have videos become so essential?
The main reason is social networks such as Instagram. All brands need the two today, photography and video. And it can be difficult to do both well. You need to have a good concept and not just make a video to make a video.
Speaking of leaving your comfort zone: the story of your very first fashion shoot is an intriguing one. You had to jump in completely unprepared?
Yes, it was quite crazy. I was already photographing at the time, but mainly still lifes. That day, I was supposed to help a close friend, Nicola Bianciotto from Ikki Casting, with the lighting of a shoot. When we were on the way there, sitting on a scooter, Nicola received a phone call and he told me: »Mat, you gotta do it, the photographer isn't coming.« That was about six or seven years ago.
How did you feel and how did the shoot go?
I was happy, excited, and scared all at the same time. It was a shoot for a lookbook for Ash, a shoes and clothing brand. The art direction and set-up had already been done, so in the end, it was easy. I was shy with the model at first, but after an hour and a half it was fine. It helped that I knew everybody involved.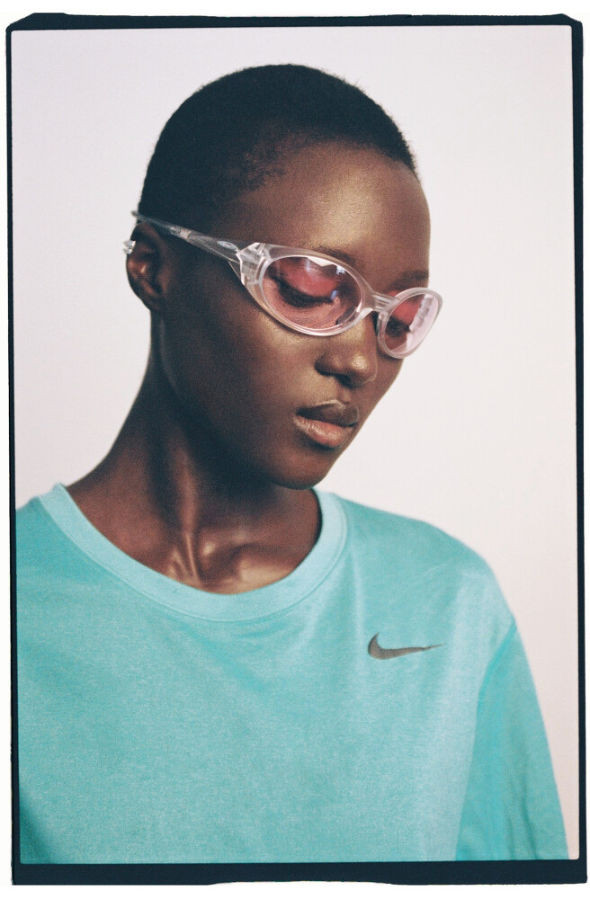 Photography Mathieu Rainaud, Unprint magazine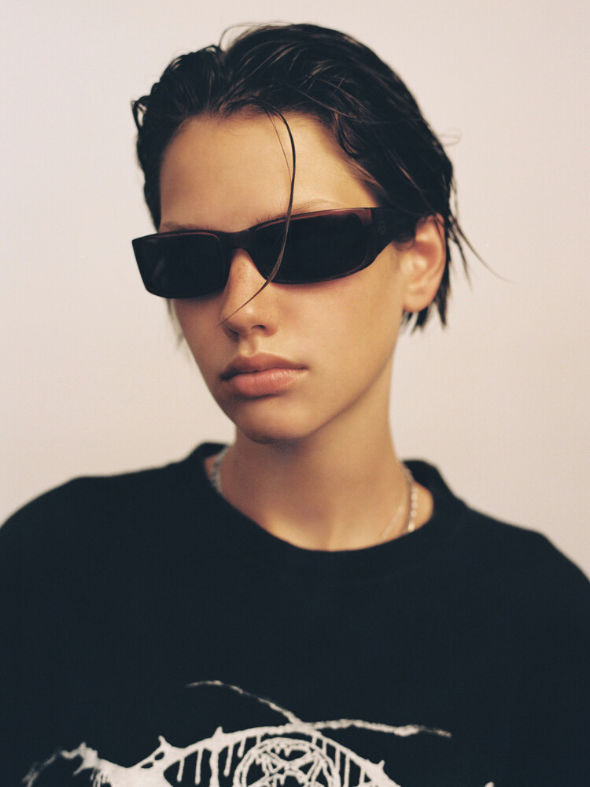 Photography Mathieu Rainaud, Unprint magazine
How big a role did photography play in your life beforehand? It sounds like you had a bit of an unconventional career path.
I do have a particular story. I have always loved photography, capturing the moment.
Originally I'm from Nice, from a family that is not artistic. My parents both had administrative jobs, and I never expected I'd make a living from photography. I didn't think that was a possibility. After school I went to study in Switzerland to get an education in the food and hotel industry. I wanted to have a restaurant – or so I thought. After one week of a six-month internship in a restaurant, I knew it wasn't for me. I was so tired! I did work a lot of jobs in the hospitality industry in Paris afterwards, but at the same time I started to do more and more artistic things. Food photography was a way to mix both. I didn't want to do fashion, although I was surrounded by it. I thought it wasn't for me. I was really into food photography and stills. But then I stumbled into it by accident and liked it.
How did you make a name for yourself as a fashion photographer?
My friend Nicolas had a lot to do with it, and my entire friend group – lots of them work in the industry. I started out shooting a lot of go-sees. I was inspired by Juergen Teller's book »Go-Sees« from 1999. I wanted to change the way those portraits of models are done; I wanted something raw, with more quality. I also did a couple of lookbooks in the beginning. Word goes around, and Instagram helps too, of course.
Do you feel that not going to art school has been an advantage or a disadvantage for you?
If you study photography, you have the advantage that you know all the technical aspects very well. But generally, in art, you don't need a diploma. You need taste, to have a feeling for directing models, etc. I was quite insecure because of this in the beginning though, which made me work three times as hard as others. I wanted to know and learn everything. I think I'm less formatted and more open and free. In the end, it's an advantage.
Looking at your work, it seems like you prefer to shoot analogue?
I do prefer it, but I also like digital. E-commerce for example I shoot largely digital. I love the technical aspect of it, the post-production, using different cameras, trying to replicate the analogue look in a way. In a lookbook you need to show a lot of details, so digital is generally better. You see the difference to analogue, but I try to eliminate it. Even when I shoot a small Instagram campaign for someone, I show them both options, and while analogue is more expensive, the majority goes for it. If you look at my work, you can often see a frame around the photograph – those are real, I don't cut inside of the image. I don't like to fake it. The same is true for my videos: when it looks like Super 8, I really shot with Super 8, I don't add a fake frame in the end.
What's your favorite kind of shooting? Is there a personal highlight?
Editorials for magazines, definitely. I really liked the one for Unprint magazine. It was a shooting involving five models, sunglasses, and t-shirts. It's really me: analogue shots and faded lights. I also really liked the last editorial with Harper's Bazaar that was published in December. It's a cover story for Louis Vuitton about a girl being bored in her house during lockdown. A friend of mine did the artistic direction, and we made a mood board together, starting from the idea of someone escaping and traveling from home. The model plays with the camera, films herself, etc… an Alice in Wonderland 2.0 world, if you will! It's again really me, with faded colors. I also really liked the Rick Owens shoot. There wasn't a lot of freedom, and everything happened in front of a white background, but it was great to work with him and his partner. It was a lot of fun and a great experience.
You mentioned how important it is to direct the models well. What makes a good model?
I'm very picky with casting, and I think it's one of my strong points. I love working with new faces. After my stint in the hospitality industry, I took some acting classes, and learned a lot based on observation, from how the actors were directed on stage. It's not that different. There are three categories: new, good and the top models. The new ones don't know anything, so you need to explain a lot. To be a good model, face, body and emotion all need to connect with each other. Being beautiful is not enough. A good model is totally free, she doesn't judge herself. Acting courses can definitely help. Of course I also need to direct them well and explain what I have in mind. I show them the good shots after and ask them to remember which mood they were in at that moment, so that they can replicate it.
I own about 40 different cameras, but I am a Nikon guy.
Mathieu Rainaud
Do you have a favorite camera?
I own about 40 different cameras, but I am a Nikon guy. Right now, here in my office, there are five cameras around me. It includes collector items such as a Rolleiflex. Which one I use completely depends on the job: if it's inside, outside, with which budget.
Why Nikon?
I love how you can attach the old lenses to the new digital cameras. You can easily switch from digital to analogue. And it's a feeling.
Do you have any advice for future fashion photographers?
I'm not sure I'm the best person to answer that. Personally, I think that if it's really your passion, you should go for it. Trust your talent, and don't be shy. The worst that can happen is getting a no. Work hard and never give up.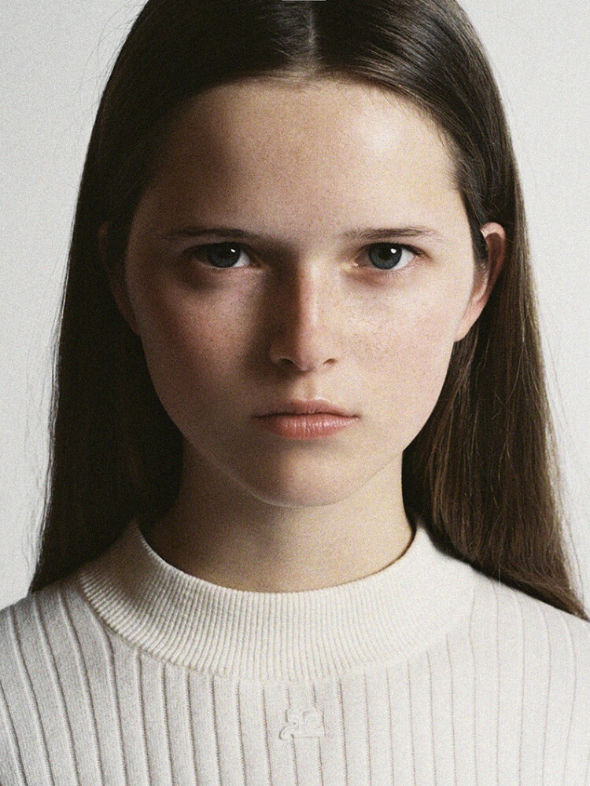 Photography Mathieu Rainaud, DM Casting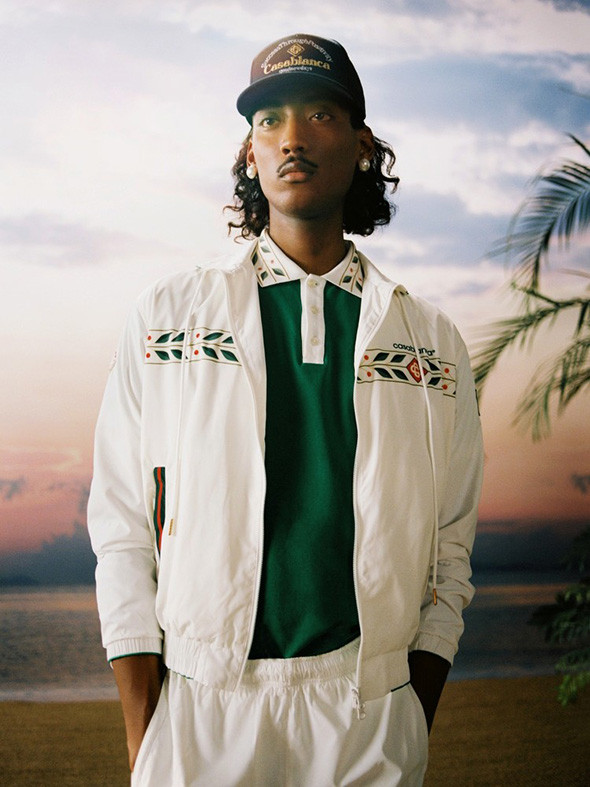 Photography Mathieu Rainaud, Casblanca Brand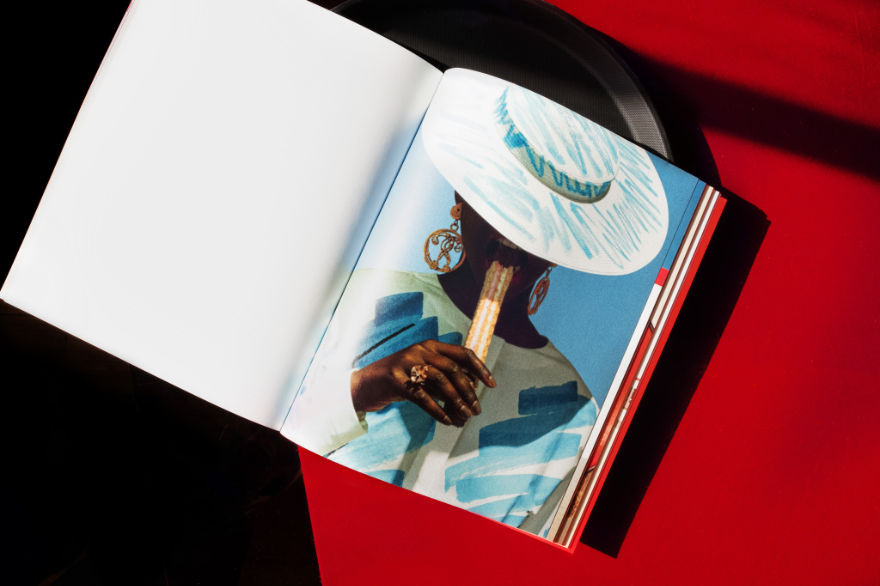 Book Review
CLEMENS ASCHER
We had a chat with the Austrian photographer Clemens Archer about his highly unsettling yet visually pleasing new publication »There is no Release from the Brain Police«
READ MORE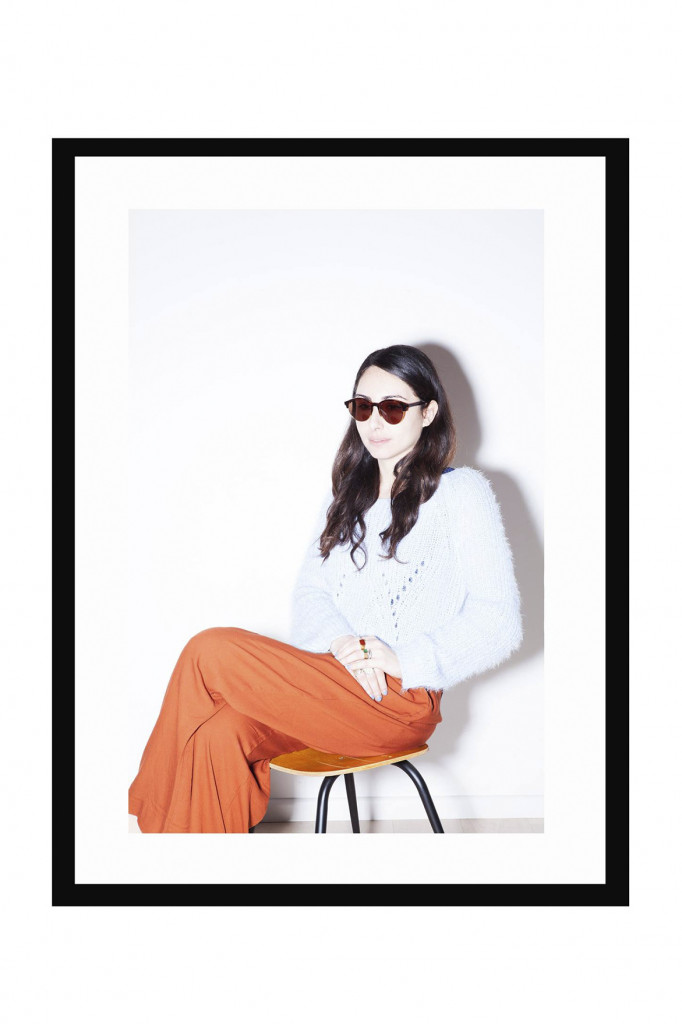 Interview
Federica Trotta
Italian fashion stylist Federica Trotta opens up about abandoning her law studies in order to pursue her dreams, launching her very own magazine and what it takes to make it in the highly competitive world of fashion.
READ MORE