The Catalan-born creative director duo Cristian Borillo and Martin Cespedes, better known as Hunter & Gatti, are responsible for campaigns for Hugo Boss, Guess by Marciano and Massimo Dutti. In our interview you can follow their journey to a more artsy field; for example with their brand new book »Carne«.
What made you launch your first book?
We love improving ourselves, finding new ways to help us create our own identity. We love working with magazines, creating editorials, but it's always the work of a team - corresponding with the client's wishes, of course. That means there is always something that you keep inside. This project helped us experiment with new points of view for our photography, our art and at the same time helps us find new collaborations for different inputs.
Who helped you with contributions and finance?
We're lucky to have our own editorial and production team that helps us let our different initiatives come to life. About finance, we love investing in our own projects and passions in order to improve ourselves. And by the way: We have never been good at saving.
You chose carne (meat) as a subject - why?
The meaning of »Carne« in Spanish is really open. It's a word that we don't use just in the sense of meat. We use it for flesh and for skin, too. We feel that the concept of Carne is a universal theme in the world of photography as it always has been in painting and sculpture, for example. We also guess it fits to both the world of art and the world of fashion and it's open enough for our contributors to be inspired.
It shows a lot of meat. So allow us to ask the question: Are you vegetarian yourself? And do you think it's disturbing for vegetarians?
We're not vegetarian and we feel the concept goes beyond that. In the end the different works we are introducing are more than just food. But we have to admit, some vegetarians told us that they felt uncomfortable at the first view but when they explored the whole concept they understood it.
When is naked skin sexy? And when not? Could you give us two examples.
It's hard to find examples - it just depends on the perspective. Skin is our ultimate layer of protection and what we show at first sight. It's no question that we are animals, we have instincts and we are attracted by what we see and what we feel.
Would you ever show yourself naked?
That would also depend on the situation.
next
prev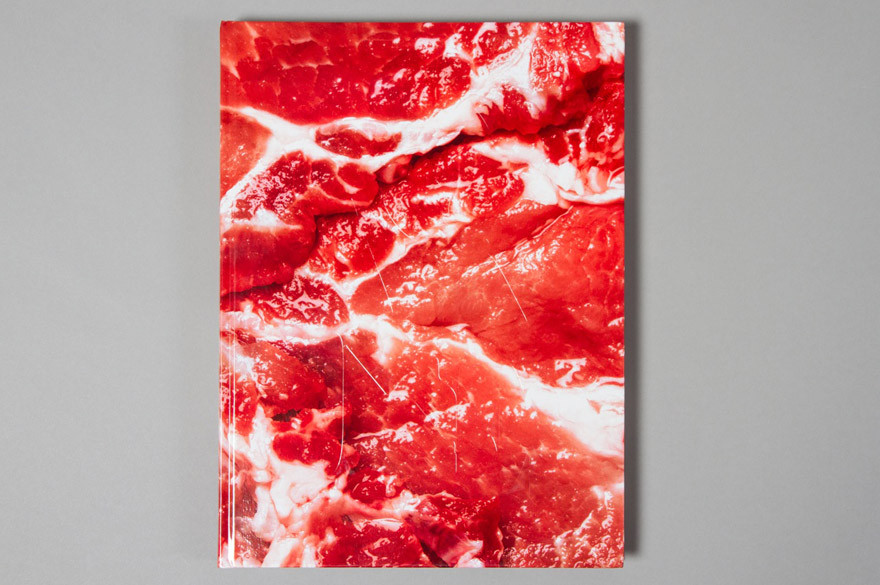 01/07 – Carne cover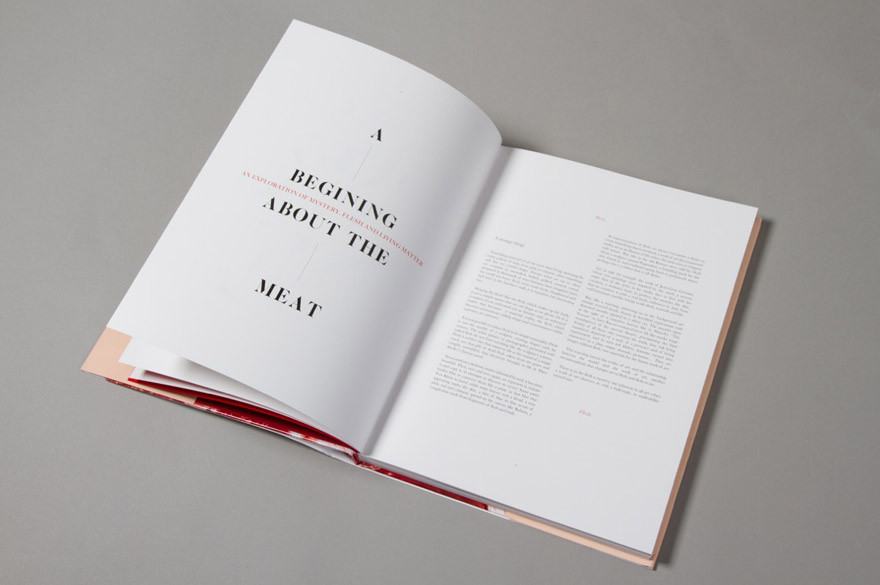 02/07 – Introduction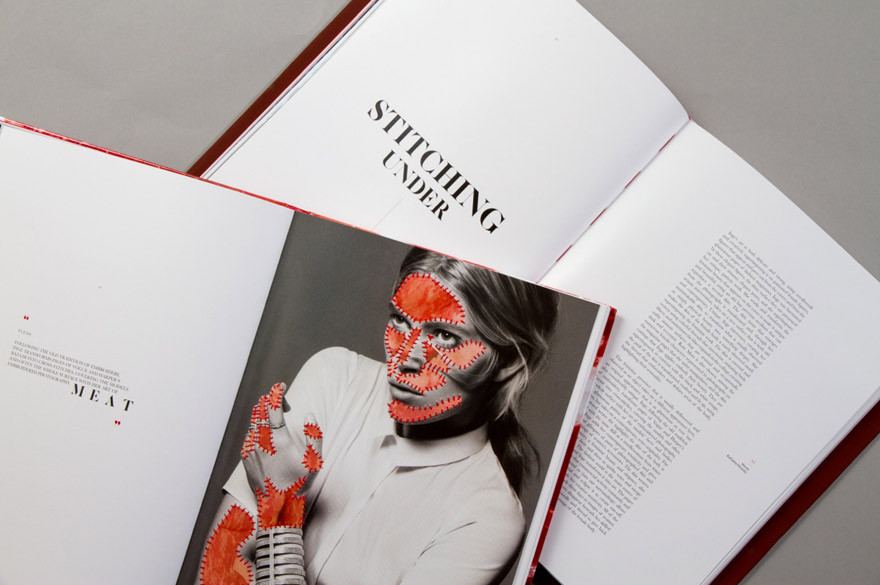 03/07 – »Stitching under the Skin« by Inge Jacobsen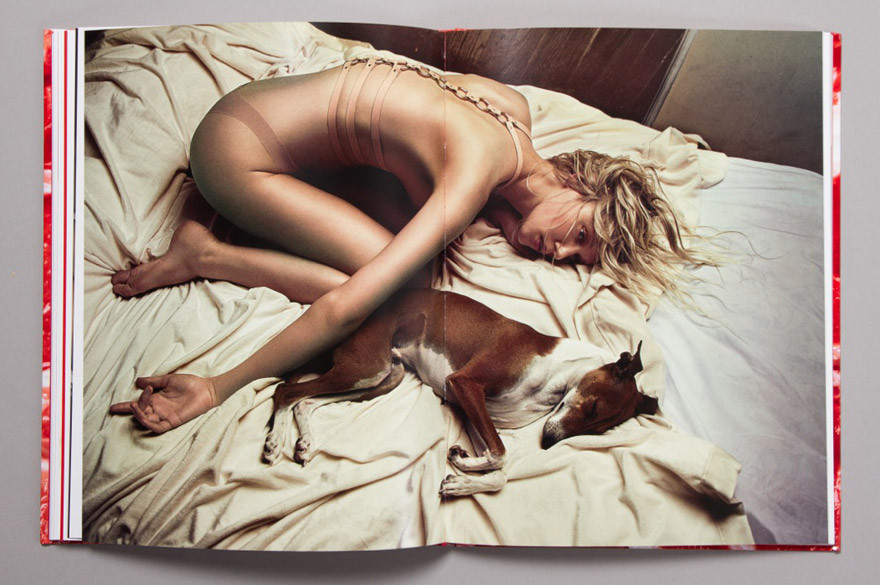 04/07 – »After Freud« by Hunter & Gatti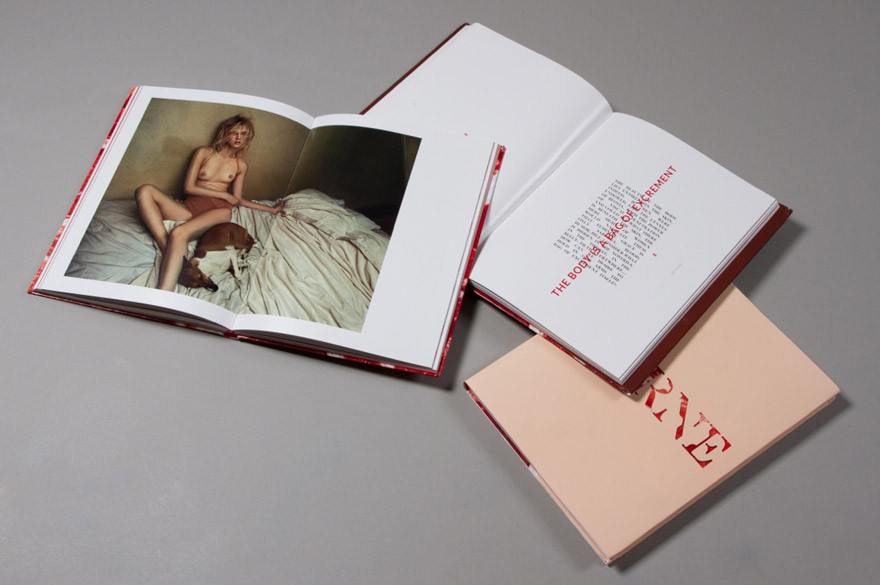 05/07 – »After Freud« by Hunter & Gatti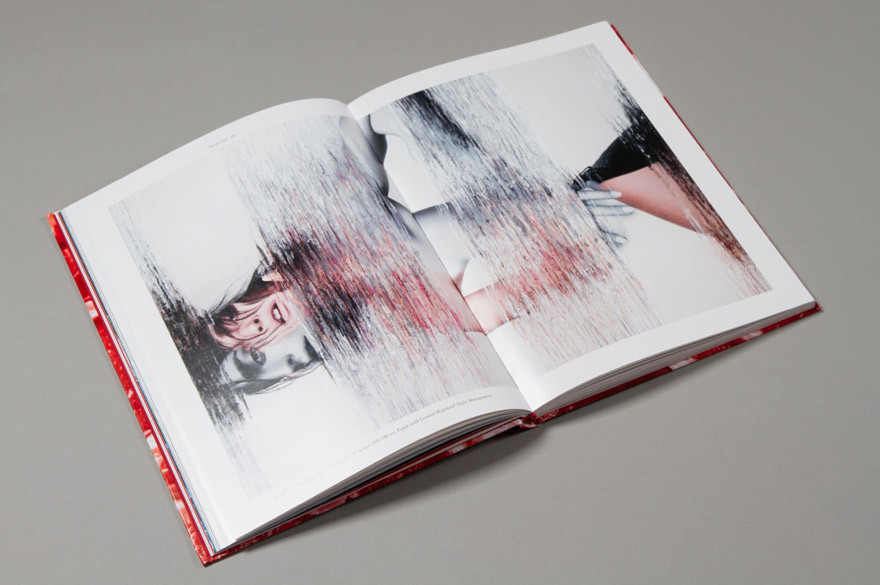 06/07 – Series No. 2, Acrylic over photography by Hunter & Gatti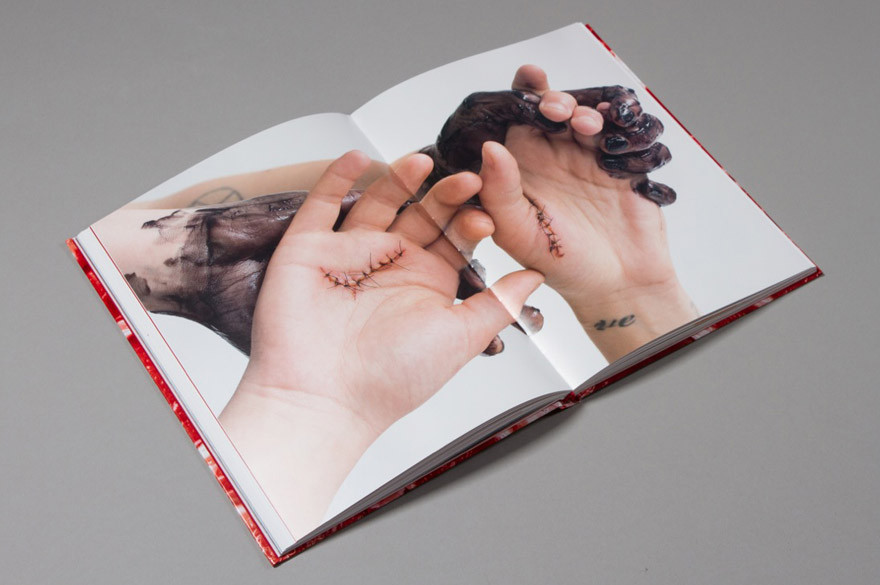 07/07 – »Impressions on Flech« by Scout Pare-Phillips
What is the idea behind HG ISSUE?
As you know, we have Viewonfashion.com - an online platform. We feel after more than 6 years with all the blogs and different online magazines about fashion that it's no longer a hot spot anymore - there are a lot of fashion magazines online with the same information. The idea was to create something more special, something unique, something with original content and we thought about the mix of fashion and art. HG ISSUE is a place where we show fashion from a new perspective and at the same time it's a platform that helps us improve our photography and collaborate with other artists and photographers.
You just opened your exhibition in New York which shows paintings on photographs. Is that your Dada-moment?
Dadaism was characterized by rebelling against the conventions of literature and art. That somehow refers to us in the way we are painting in some of our editorials because we are against the conventions that are nowadays attached to the fashion industry. It happens like this: After a shooting we may have new impressions concerning the original concept. So we love to change that moment by painting over it in order to create something new. In the end we bring new life to a picture that might disappear if only shown in a magazine.
What can you do by painting that you cannot do with retouching or postproduction?
A lot: A personal touch, a more emotional touch, the perfection of the imperfection, a unique image. The painting is a long, manual process, a process without technology and that changes every day. It's about changing the whole concept of the picture.
Did you stop by at Art Basel Miami this month?
Yes. In fact we showed part of our painting series at Flaunt Affordable Care Exhibit with artists like Paul Solomons and David LaChapelle. We also shot an art installation by Robert Montgomery there that will be the next cover of Flaunt Magazine.
What do you miss most about Barcelona in NYC? And: Is there anything to miss?
We say the world has no boundaries. As long as you're doing what you want, it doesn't matter where it happens. At the end of the day, we're travelling constantly between Barcelona and NYC, so there's no time to miss anything, just time to enjoy the best of every single place.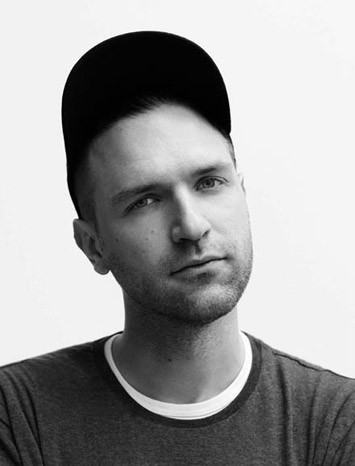 Interview
Daniel Sannwald
Fashion photographer Daniel Sannwald has made quite a name for himself, not only with his mesmerizing, colorful fashion shoots but also with album covers and music videos. We had a chat with the rising star about why he still doesn't own a single camera, why Antwerp beats London and his future aspirations.
READ MORE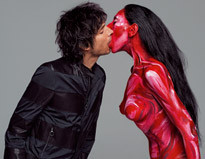 BOOK LAUNCH
Inez & Vinoodh – Pretty Much Everything
Their correct names may be quite tricky to remember but their work is definitely never to be forgotten. Why? Check out our preview on the Inez Van Lamsweerde & Vinoodh Matadin photobook showcasing two decades of the couple's stunning fashion photography.
READ MORE