There are illustrated books that look beautiful on your coffee table, which catch your eye only by their covers and look. And then there are the books that actually find their way onto your bookshelves, away from the coffee table. Illustrated books that you actually read. Reading, in its true meaning, the image – rather than just looking at it. Finding out what's beyond the surface of the printed photograph, finding out why you don't want to flip the page.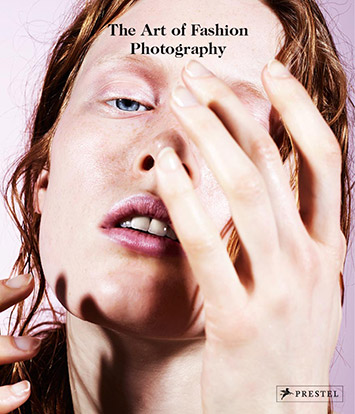 Cover »The Art of Fashion Photography«
The publishing house

»Prestel« has just released »The Art of Fashion Photography«

, a 240-page, heavily illustrated book. It probably won't catch your eye at first glance; it's not a very thick copy, nor does it have an exceptionally interesting finish or binding. But its content, the curation of the book, is more than exciting. The title of the book itself is already interesting. Fashion and Art, these two words are rarely used within one sentence to this day. Yet still, if you do decide to hold on to the opinion that fashion can surely be art, most of the time you have to justify your point of view.



I'm pretty sure that this book won't give everyone a piece of its mind and it's not a revolutionary breakthrough – but it is again another statement in the right direction of the contemporary and strongly needed argument that fashion can be, and actually is, more than only pretty, more than only aesthetic, and has the power to go beyond 'just a beautiful-looking photograph'. The book combines a collection of twenty-eight visions of photographers, editorials for magazines, advertising assignments and personal work from the most interesting and promising (fashion) photographers of today.



When you flip through the book, you'll realize quite quickly that in the end it's obsolete to label the creatives 'fashion' photographers – it is photography in its true form, nothing less. And it shows us that it no longer makes sense to create ridiculous boundaries between fashion, art and design. It stands as another good example that we long for these kinds of publications nowadays, that the market accepts and realizes the potential of work previously described as just 'advertising' or 'fashion editorials'. The obligation to sell dreams and garments shifts to a different perspective and creates an image of our contemporary world, aesthetics and life style that, in the end, has almost nothing more to do with selling the new Céline or Vivienne Westwood collection. Perspectives and opinions, attitudes, and showing the zeitgeist of the current age might be the more appropriate description of the works which

Patrick Remy

has collected and put together in a new context in this book.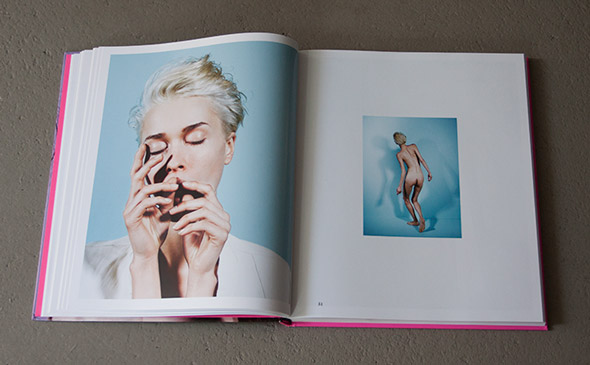 Photography: Dario Catellani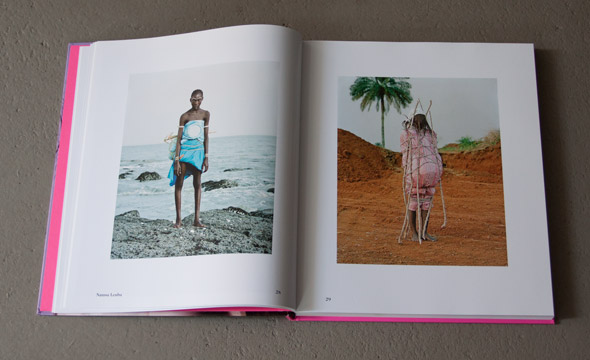 Photography: Namsa Leuba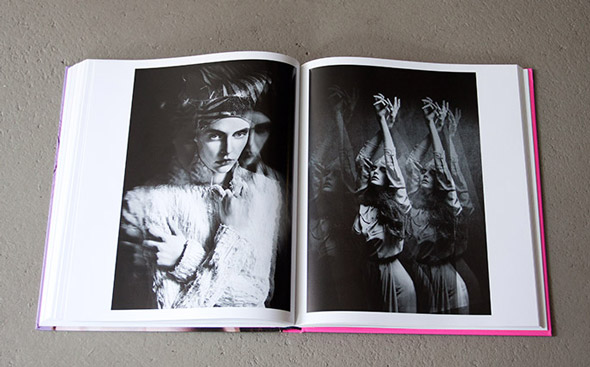 Photography: Ronald Dick

There is for example

Ronald Dick

. The German photographer has quite a raw style, a strong pictorial language, inspired through countercultures. He is spontaneous. His photos are never too serious – maybe that's why they seem so real. He might be one of the best examples that represent a new generation, a new voice and language. A photographer who translates the previously mentioned zeitgeist as no one else within his field. He is a portraitist of his time. A blond teenage girl in front of his lens, laughing with braces, wearing big brands. If you look at his pictures, and the blond girl might be a very good example, you never quite know if it's a commissioned work or a snapshot. But it is – without doubt – a portrait. A capture of the time we all live in. Through combining and balancing out the fields of fashion and culture, he constantly pushes boundaries and forces the reader to scrutinize each of his photographs.



At this point it would be too much to go into all twenty-eight series that the book showcases. Along with the almost documentary-like work of Viviane Sassen or

Namsa Leuba

and the more playful approach and photographs of

Benjamin Lennox

or

Elle Muliarchyk

, you will also find the work of

Julia Hetta

. The Swedish photographer graduated from

Gerrit Rietveld Art Academy

in 2004. Her style of photography is in some way something between a painting and a tumblr find. Renaissance meets with the digital era and almost translates the past into the present, which couldn't be more real.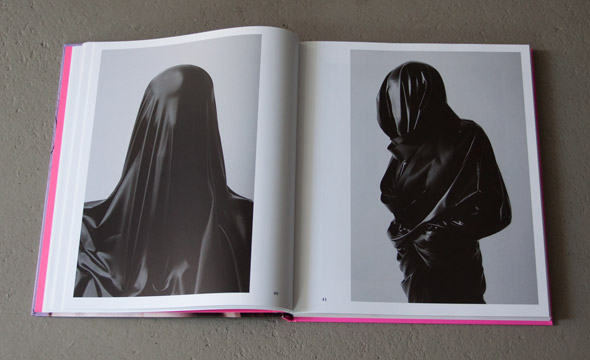 Photography: Nicholas Alan Cope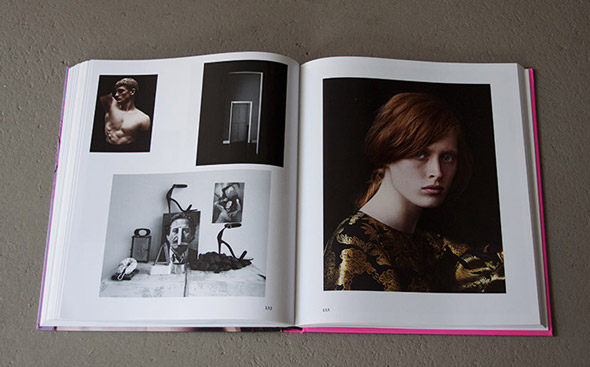 Photography: Julia Hetta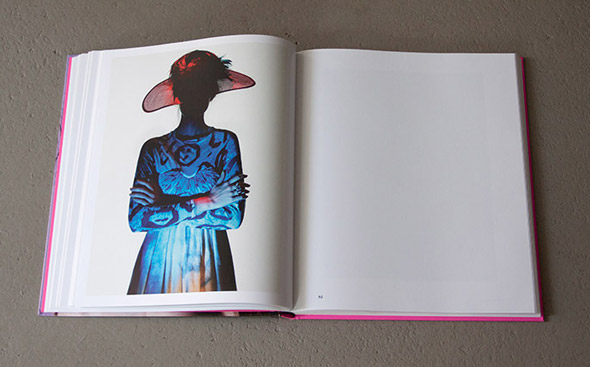 Photography: Benjamin Lennox

It is probably necessary to point out one other photographer in this review.

Billy Kidd

, born in 1980 in Florida. In contrast to Ronald Dick, his influences go back to the golden, even if 'black and white', era when Man Ray and Irving Penn revolutionized the field. His series showcased in 'The Art of Fashion Photography' is an artistic, yet geometrical study of a woman's body. Blurred sequences follow hard shadow and light. The prosaic still life of an architecturally constructed corset follows an almost delicate and fragile photo of a naked woman's body. The poetry, detail, and mindfulness he works with are fascinating, yet scary.



These few examples might already give a basic idea of the curatorial master stroke that Patrick Remy delivers with this book and the direction we should follow in our minds that so-called 'fashion photography' is nothing more and nothing less than photography itself and classification becomes superfluous. Because, as Susan Sontag stated in the 70s, "To take a photograph is to participate in another person's mortality, vulnerability, mutability. Precisely by slicing out this moment and freezing it, all photographs testify to time's relentless melt.'



By Inga Liningaan Langkay