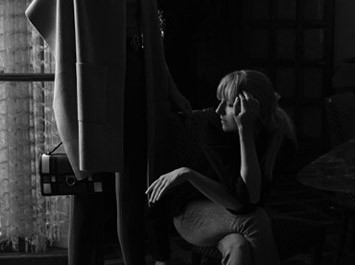 Léa Nielsen
Léa Nielsen's path to photography was not a straightforward one. Having started out as a professional dancer, she only discovered her fascination for images in her early 20s. Now, at the age of 33, the Danish-born photographer has carved out her own place in the photography world at the intersection of fashion and art, with major clients ranging from Vogue to L'Officiel. Originally from Copenhagen, she's now setting up a permanent base in Paris. We had a quick call with her about cinematic inspirations, balancing commercial and personal work, and the importance of never giving up.
How did you make the jump from dance to photography?
I was on the way to becoming a professional dancer at a dance school in London, but had a long-term injury. In the end I made the decision to quit. I'd always been interested in the theatrical aspect of dance and knew I wanted to stay in the theatre world. I tried working in scenography, costume design… something where you can create a world of your own. But then I took a photo course for two months and quickly realized 'this is my thing', although I was really bad at it. I hardly knew which button to press.
So the injury had almost a positive side…
I really found my calling. I'm not upset about how everything turned out, it's all fine the way it is.
What was it that made photography 'your thing', as you call it? What fascinates you about it?
Photography gives you the possibility to create a bigger picture. I can think up something in my head and make it come to life, without the limitations of a play, for example. As a kid, I already spent a lot of time looking at images and cutting them out of magazines.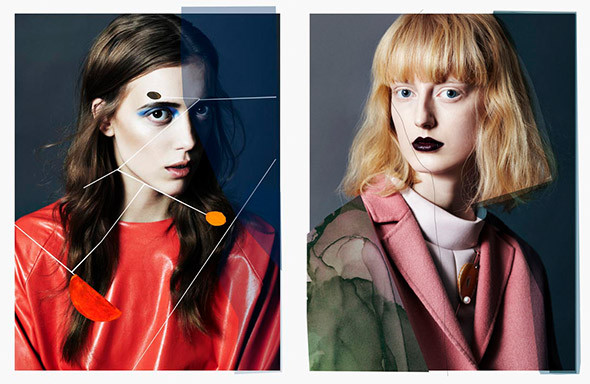 Vogue, © Léa Nielsen
How did you get from searching for the shutter button to becoming a successful fashion photographer?
I took several courses and classes and assisted different photographers so I could learn the basics. It was a lot of learning by doing. You need to push yourself and put yourself out there and not be afraid to ask "Can I do a shoot for you?"
When you knew that you wanted to make photography your career, was it absolutely clear you wanted to go into fashion?
Yes, I was sure about that from the beginning. There was no doubt about it. I appreciate all kinds of photography, but for me it's the place where you can translate the most, where you can create a whole universe. I feel like anything is possible and it reminds me a lot of the theatre world.
Did you ever think about photographing dance?
I find photographing dance itself too conventional and limited. But I do draw a lot of inspiration from choreographers such as Pina Bausch.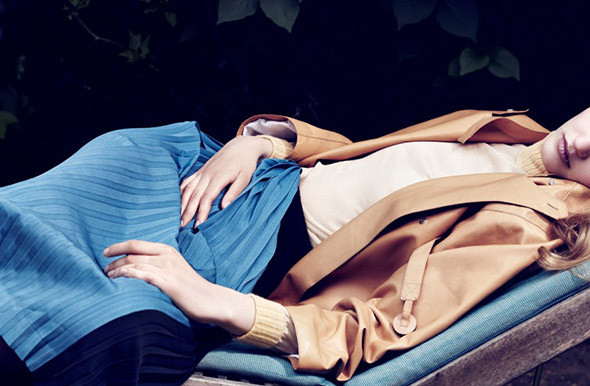 Flair Magazine, © Léa Nielsen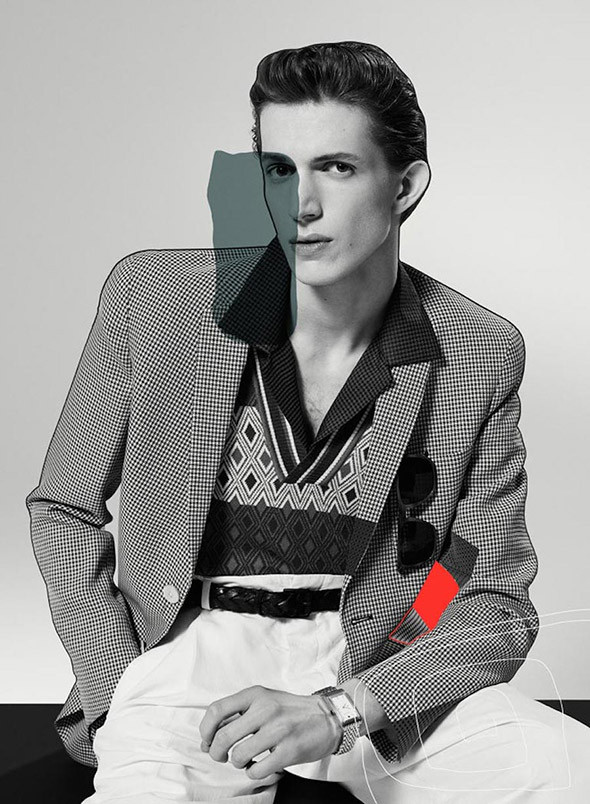 Les Echos - Série Limitée, © Léa Nielsen
You've done a few series that are much more artistic and less fashion - I'm especially thinking about your collages. Is it hard to switch between the two worlds?
I've been lucky to have had the chance to do really creative jobs. A French publication ran a full story with my graphic work. It's great to get a commission for something creative from a magazine that's distributed throughout France. I like this overlap, but it can be hard to bring the two worlds together sometimes. Generally, I see myself much more as a photographer than an artist, but I'd love to have an exhibition at a gallery with my collage work one day. I get a lot of inspiration from art. I look a lot more at art than fashion photography these days.
How did you get the idea for your collage work?
I saw an exhibition by someone working with collage in Berlin, but in a very different way than I do. That was when it really hit me. I submitted my idea to a competition by the Hyères Festival in France, a renowned international festival of fashion and photography, and was selected out of 600 applicants. I didn't win, but this was a sign that there was something there; that this was working somehow. And every time I showed the series to people they really loved it.
What is the working process like for these collages?
There's an idea about aesthetics that I have in my head - colors, or a feeling. I don't make a specific sketch beforehand. First I shoot an image, already knowing I will use it for a collage later, which means I keep it a bit more reduced than usual. If it's too busy it won't work. I also came to realize that I need to let things happen by accident, just let it flow, and not be too conscious about what I'm doing. That's what gives the best results. The whole process is done digitally.
»You just have to shoot and shoot and shoot and never give up.«
Léa Nielsen
It can be really tough to make a career out of photography and there's a lot of competition. How did you make it work?
I was convinced from the beginning that I could do this as a career. I'm very determined and disciplined, which is something I maybe learned from my time as a dancer. That's another very tough creative world. I was trained well! Of course, there were moments when I thought, "Is this ever going to work?" I think I sent thousands of emails to magazines, and might even have got on some people's nerves a bit (laughs). Maybe others would have given up, but I just kept going. I didn't study for four years in some prestigious school and I didn't work with a star photographer, so I had to find a different way into it. You just have to shoot and shoot and shoot and never give up. I wouldn't say I'm crazy successful, but I can live from photography and things are going well for me.
What have been the turning points of your career? Was there a moment when you thought to yourself "Now I've made it"?
There hasn't really been a big turning point, but the publication of my graphical series I mentioned earlier was really a huge thing for me. To have 12 pages and the cover with a rather artistic series… that's just fantastic. It was also quite a good feeling when I recently went in to see Vogue Paris, but generally it's more of a slow, steady progress.
You're currently setting up a permanent home in Paris. Why not somewhere like London?
The city just suits me. I feel at home in Paris, also work-wise. I fit in in terms of what's going on there. I'm actually represented by an agency called  Visual Artists in London, but I somehow end up doing a lot of work in continental Europe. Of course, I'm willing to travel anywhere my work takes me, be it Stockholm or Los Angeles.
How would you describe your style?
My work is very much about the light. Everyone always talks about it when I see clients etc. It has always been important to me, but I wasn't so aware of it in the beginning. My light set-up is very simple, but there's a sensitivity to it… it's often both hard and soft at the same time. There's this duality of something powerful, but also poetic. A lot of my light inspiration for my location stories comes from film stills, for example Ingmar Bergman, Dreyer, and Kiarostami. It's the light, color, framing, feeling...


By Sarah Schug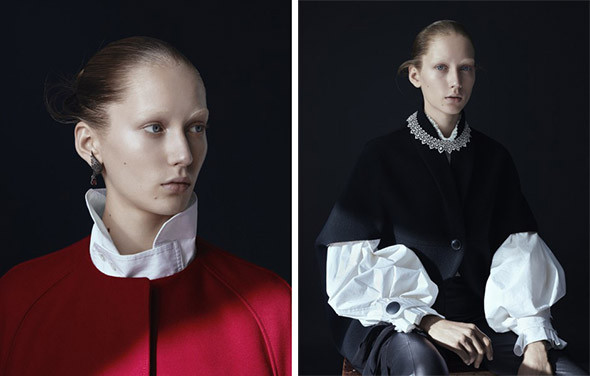 D la Repubblica, © Léa Nielsen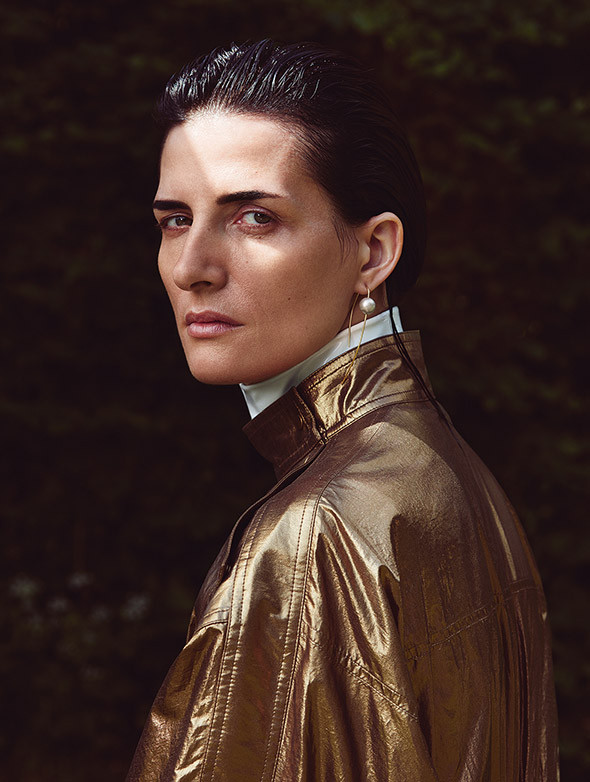 Vogue, © Léa Nielsen
DANSK, © Léa Nielsen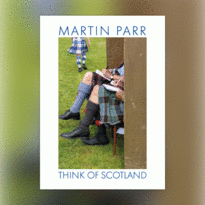 Book review
The 7 best photo books of 2017
Print is definitely not dead: discover our favorite photography books of the year, from historic fashion publications to artsy monographs.
READ MORE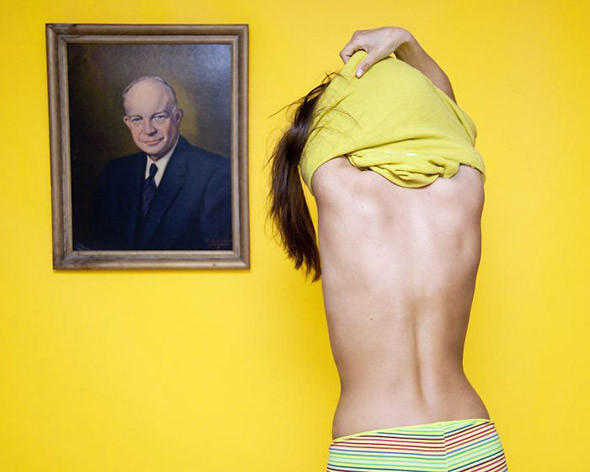 Art Season Kick-Off
8 Photography Shows You Shouldn't Miss This Fall
As every year, the month of September signifies the return of the art season all over the globe. We've scouted the gallery and museum programs to carefully select the eight photography shows you really shouldn't miss this fall, ranging from established masters to up-and-coming talents. Enjoy!
READ MORE