Their correct names may be quite tricky to remember but their work is definitely never to be forgotten. Why? Check out our preview on the Inez Van Lamsweerde & Vinoodh Matadin photobook showcasing two decades of the couple's stunning fashion photography.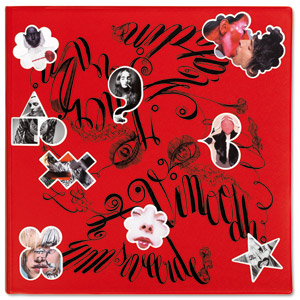 Cover »Pretty Much Everything«
If you think that photography is more a job for independents: solitary and individual – then think again. Don't forget the power teams that work or have worked together incredibly well. Think of Helmut Newton and Alice Springs for example, Max von Gumppenberg and Patrick Bienert,

Andoni & Arantxa

, or

Inez van Lamsweerde and Vinoodh Matadin

, the Dutch fashion photography couple who are responsible for campaigns for Balenciaga, Louis Vuitton and Yves Saint Laurent, editorials for Vogue, W, V and Harper's Bazaar, and celebrity portraits of Heath Ledger, Michelle Williams, Daniel Day-Lewis and Clint Eastwood for the New York Times Magazine.

Van Lamsweerde, an art student at Rietveld Academy, and Matadin, an ex-fashion design student, met back in the mid-eighties and became not only a team in their private life but at work as well. Their breakthrough came in 1997 when they first collaborated with the creative directors from

M/M (Paris)

and shot the campaign for

Yohji Yamamoto

and they haven't stopped working since. This was also the time that Photoshop was coming up and the two invented their own language of digital manipulation. In the following years van Laamsweerde, who is also sometimes their own best model, and Matadin defined the art of retouching »to show an eternal experience on the surface« as they once described it at an exhibition, adding that they purposefully walk the fine line between art and fashion showing nothing but images of humanity.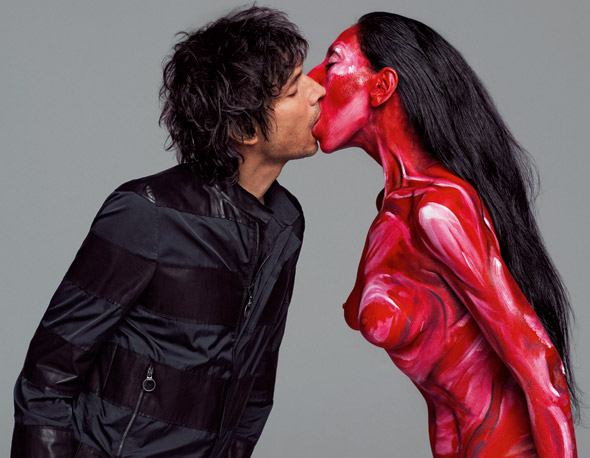 Me Kissing Vinoodh (Eternally), 2010

How they do it best is shown in their brand new sumptuous photo book published this week by

Taschen Verlag

. It opens with the iconic picture »Me Kissing Vinoodh (Lovingly), 1999« and contains  - in no particular order - scary kid portraits, common works with sculptor Eugene van Lamsweerde, naked top-models such as Eva Herzigova, Carmen Kaas and Freja Beha Erichsen, high-fashion campaigns from Balmain and Balenciaga, black and white celebrity portraits and luminous fashion shoots, top-models on paradise islands and naked androgynous people appearing doll-like. You'll also find a rare picture of natural beauty Gisele Bündchen with big fake breasts, insanely dyed fake blonde hair and a pink petticoat on page 21.

But that is just one example of what is typical of the couple's artistic diversity. They have simply too many directions, which may have something to do with two creative minds coming together. After 666 pages (the number of the beast), the book ends on page 671 with »Me Kissing Vinoodh (Eternally), 2010«, leaving you with the impressions of some of the analogies that have shaped their work for more than a decade: photo collages created in the main together with M/M (Paris), women with beards (such as the debut Gentlewoman cover) and models with three heads or made up as Marilyn Monroe. One thing though is for sure: the work/art of Matadin and van Lamsweerde may well repeat itself but always with a new, subversive angle that is simply quite unique.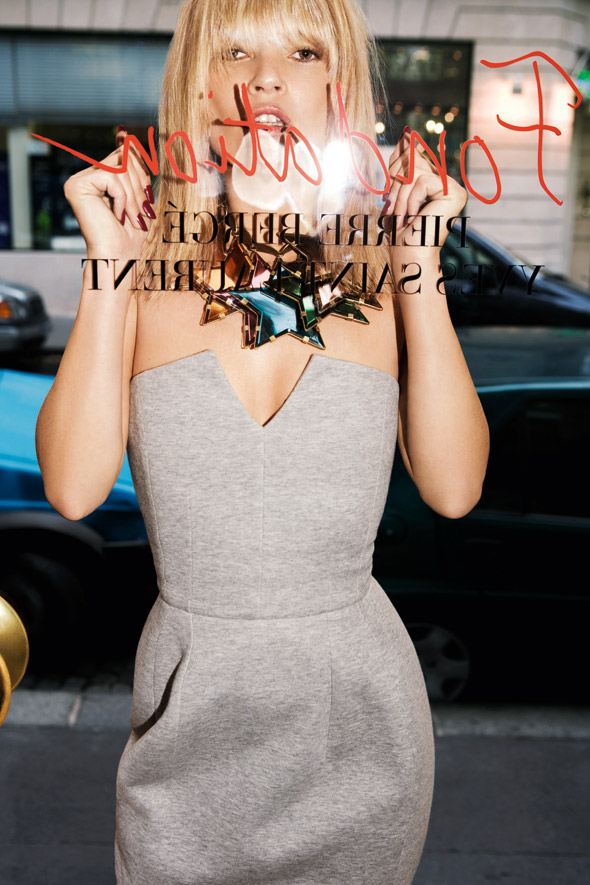 Kate Moss – Yves Saint Laurent, 2008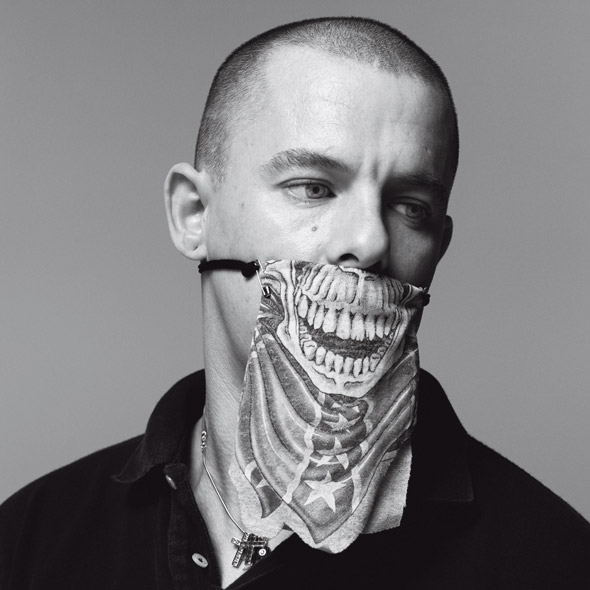 Alexander McQueen, 2004