Just launched

Re-edition magazine

, a brand new, independent photography quarterly published in Antwerp, aims to bring the worlds of art and fashion photography closer together with one eye on the future and one on the past. We had a first read through the introductory spring edition; a promising first issue that makes for an exciting experience, pleasantly avoiding all clichés.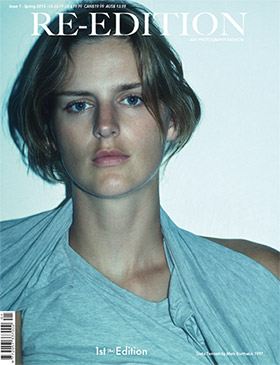 Re-edition magazine
Re-edition: the title already perfectly captures the spirit of the whole magazine, which harmoniously combines rarely seen archive gems with newly produced images by some of today's most intriguing talents. You'll find, for instance, a reprint of the original Vivienne Westwood feature from 1987's »The Face«, a true jewel that has lost nothing of its relevance, next to images by young rising fashion photographer Harley Weir: an incredibly interesting juxtaposition of old and new revealing the influential relationship between past, present and future.

Text is limited in Re-edition and there's a clear focus on pure photography resulting in a graphic design that gives the images room to breathe and thus offers a superb visual experience. The overall aesthetic feels restrained and muted in a way, withdrawn even, and has a contemplative stillness to it that is hard to find in today's glittery fashion world. The showcased shoots and portfolios are poetic, nostalgic, raw and fresh all at the same time. But as varied as they may be, they all have one thing in common: authenticity. It is obvious here that there isn't an ad agency behind it all trying to make sure the logos are clearly visible. "We want the images to be the heroes, not lose them in the typical style of over-branded magazines, which have become very formulaic today," co-founder and creative director Eddie Eldridge explains, whose background in art photography undoubtedly shines through. Branding and overly retouched, glossy images pleasantly take a backseat in Re-edition. Instead, readers can discover Alice O'Malley's powerful, intimate black-and-white portraits, Jim Godberg's captivating series on runaway kids, the great Alec Soth's fascinating pictures of American community gatherings as well as exciting, fresh fashion shoots such as the one by German duo Max Von Gumppenberg and Patrick Bienert: a balanced, gripping and beautiful mix of art and fashion photography that surely appeals even to those with little interest in trends and runways, offering a very welcome change to the, at times, a little too flashy world of fashion.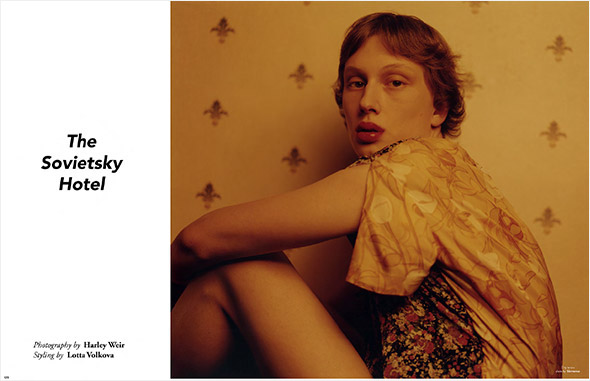 Photography by Harley Weir, 2015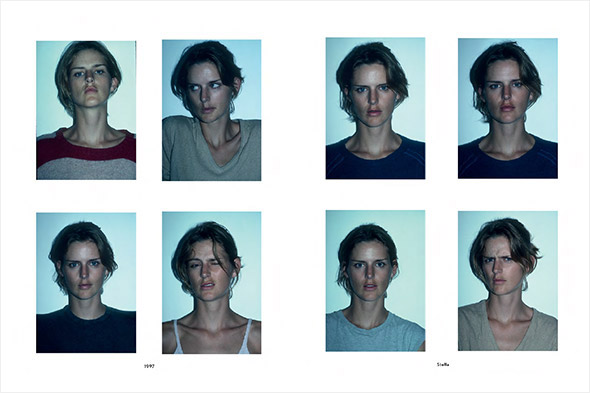 Stella Tennant photographed by Mark Borthwick, 1997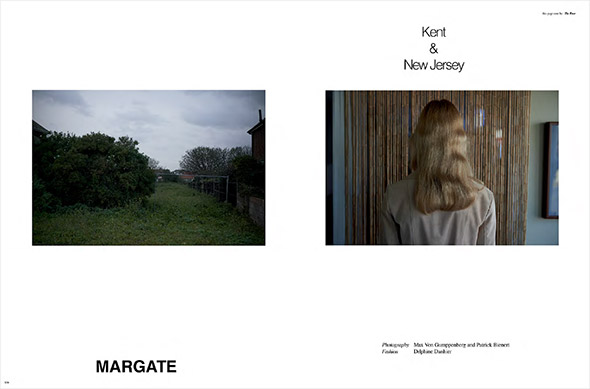 Photography Max Von Gumppenberg and Patrick Bienert, 2015
Photography by Lucas Foglia, 2007