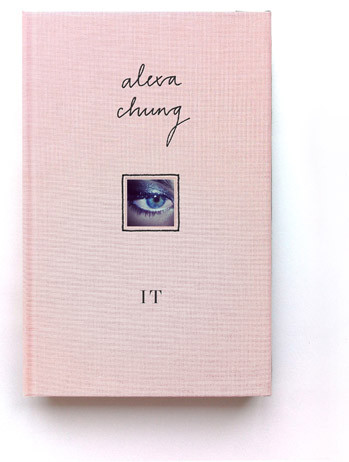 Cover IT by Alexa Chung
Alexa Chung's new book »IT« delivers exactly what you'd expect from a rose-colored, high-quality linen cover: A wealth of inspiration, beauty advice, and personal snapshots. The famous blogger and ex-model gives an insight in print into her very own style cosmos.
It's nothing new when bloggers publish books. Scott Schuman aka »The Sartorialist« and »Facehunter« Ivan Rodic have produced two books already. And Leandra Medine, »The Man Repeller«, will have hers out this September. Also brand new on the bookshelves is Alexa Chung's »It«. The blogger-slash-ex-model-slash-photographer chose this title wisely since she is also one of those few new »It girls« that impress with their outfits and are smart businesswomen at the same time. The King of Fashion, Karl Lagerfeld, has also testified to this by calling Alexa »beautiful and clever ... a modern girl«.

So what does the linen-bound, rose-colored book offer that you couldn't already know by checking Alexa's blog regularly? Well, first off it's also a kind of unstructured diary that talks about her taste in fashion, music, beauty, and movies. However, all these extended quotes are also very personal insights into the girl: for example when Alexa tells how her love for horses influenced her style (»That silhouette of skinny trousers, ankle boots and an oversized sweatshirt is one I never managed to get away from.«), or how her admiration of the Spice Girls made her buy »impossible-to-walk-in-platform trainers«, or how she borrowed styles from movies like »Lolita« (1997). Besides this, Alexa reveals that her famous just-out-of-bed hairstyle actually requires quite some work and she does, of course, mention her early modeling years.

Scattered between all these short extracts you will find many pictures Alexa has taken over the years. Finally, Alexa explains in the book what everyone is desperate to know in the time of #selfies: How to take a self-portrait that doesn't look silly. Thanks for that!


It by Alexa Chung will be available in selected bookstores and other outlets worldwide, as well as online at Penguin Books.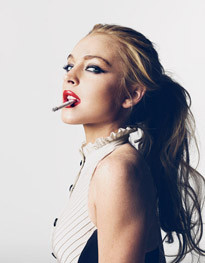 BOOK LAUNCH
BRYAN ADAMS: EXPOSED
Bryan Adams doesn't only portray celebrities with a very personal touch in his new book; he also shows a darker side of life. How? Take a look at »Exposed« and let him show you his seven favorite pictures.
READ MORE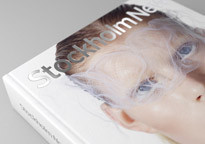 BOOK LAUNCH & EXHIBITION
StOCKHOLM NEW
An orgy in Swedish style! Works by Previiew members Julia Hetta, Elisabeth Toll and Jan Welters were chosen for the book and exhibition Stockholm New.
READ MORE