Robert Morat
German-born Robert Morat opened his contemporary photography gallery in Hamburg back in 2004 and quickly established himself internationally by becoming a regular guest at the world's most renowned photography fairs from Paris to New York while boasting a carefully curated artist roster including Jessica Backhaus, Christian Patterson, and Ron Jude. The gallery has been located on Linienstrasse in Berlin's Mitte art district since 2015. We spoke to Robert about the reasons behind the move, what ignited his passion for photography, and how to run a consistently successful gallery.
How did you discover photography for yourself? Why this specialization?
My introduction to the world of photography was an academic one. I studied art history, and some of the lectures I attended dealt with the theory and history of photography. At the same time, I come from a family of collectors, where art was always present but mostly in the form of painting and sculpture. Photography was a new and therefore fascinating medium for me. There were also a few personal experiences, for example when a family friend, the photographer Elfie Semotan, would let me watch her work in her dark room when I was a kid. I was amazed by this process, the blinking red lamp, all that.
What made you want to open your own gallery?
To put it simply, the lack of market offer in the city I lived at the time. In the early 2000s, I started taking a serious interest in contemporary photography and simply didn't find it in the photography galleries in Hamburg, where I lived. They dealt in vintage black & white material or fashion photography and neither interested me much. I had worked as a journalist for a couple of years and was friends with photographers and whenever they showed me their free, artistic projects, they always added that there was no place, no gallery space, that would show that kind of material. So when I inherited some money and found myself in the situation to be able to open my own business in 2004, starting a gallery came as a very natural thing to me.
Contemporary art and photography are still mostly considered separate markets. Why do you think that is?
The separation grew historically. Take auction houses for example: The photography auctions are in the afternoons and the contemporary art auctions in the evenings. But, interestingly, people like Thomas Demand or Cindy Sherman are included in the art section. Some photographers are considered part of the contemporary art world, such as Cindy Sherman, Wolfgang Tilmans, and Thomas Ruff for example, and then you have people like Stephen Shore, William Egglestone, and Friedländer who are put into the photography sale. It also raises the question of whether we're creating our own ghetto by establishing photography fairs such as Paris Photo. But then it also comes from necessity – you just won't find a lot of photography at Art Basel. Generally, when it comes to photography, prices are in the lower segment. It's a little more accessible. So maybe the numbers are part of the answer to this question: You just won't generate as much money at Art Basel with photography than with contemporary art. That being said, separate fairs do also make sense. And in the photography world, Paris Photo is maybe the equivalent to Art Basel, where we've been showing for 10 years now.
How important are fairs for your gallery?
We've been going to fairs since the beginning, about three or four times a year. Of course, there are no rules on how to run a gallery, but if you want to reach international client circles, you have to be at the fairs.
You moved the gallery from Hamburg to Berlin. Why?
There wasn't really much local demand in Hamburg. Everyone always complains that Berlin doesn't have a big collector base, but it has a huge number of international visitors. I've been doing this job for 15 years, traveling all the time from art fair to art fair, and being based in Berlin, I feel like I can finally focus on the gallery more and don't have to do as many fairs. The decision was right and long overdue.
You've been doing this for quite a while – what have been the main changes in the business over the years?
The biggest change was definitely the arrival of digitalization, which brought about platforms such as Artsy or Artland. Interestingly, online galleries don't prevail. I think that despite everything, there's just something magic about standing in front of an artwork in a space and it is still a crucial factor in deciding to buy. It should not be underestimated. I remember a couple of years ago an online fair was attempted, with virtual booths, avatars for the gallerists, etc. In the end it was a total disaster because the servers crashed. Tried that once, never again.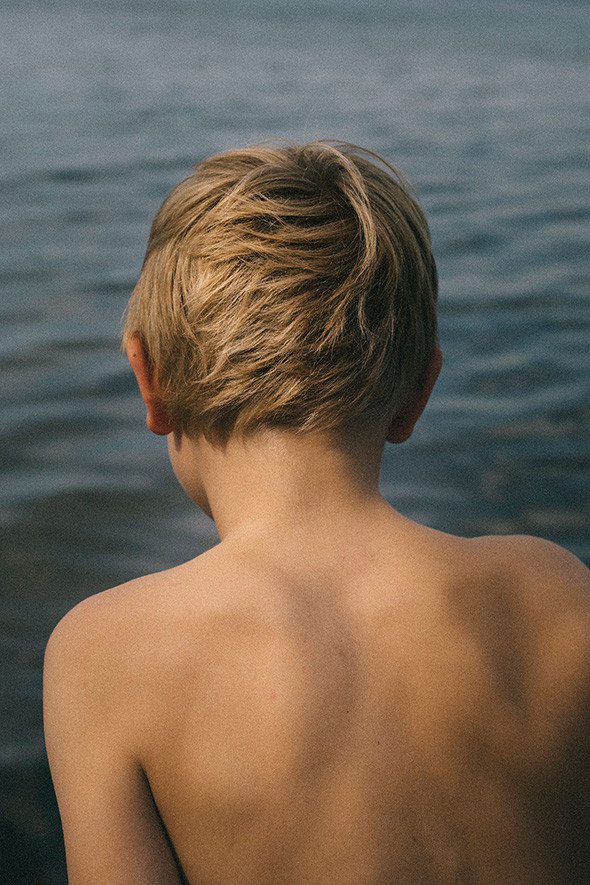 Tobias Kruse / Material #082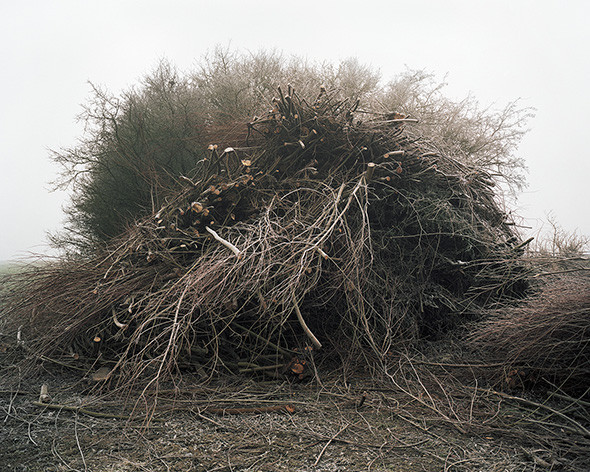 Hans-Christian Schink / Hinterland »Bei Woldegk«
Selling and buying photography works a little differently than it does for paintings or sculptures. The concept of »editions« is central in this context. Can you explain how this works?
Actually, the concept of editions is not that new. It's been around since the time of etchings and engravings. At the beginning, it was common to make an edition of 20, now it's normal to make between 5 and 10. What's important to know as a collector is that an edition number always refers to a specific format. So when you buy, you should always inquire about the complete edition across all formats. That's essential.
How do you decide how many editions to print?
Normally, that's the photographer's decision. If I'm asked, I'd always advise to choose one size per photograph: I think there's a right size for each work. And the total edition shouldn't exceed 10 - 5 is even better.
Do you still take on new photographers? How do you choose who to represent?
At the beginning, we were constantly adding new photographers, but this isn't possible anymore. It would have to be a really meaningful addition. Regarding the entryway: I always like it when one of our artists, who we've been working with closely for years, recommends someone.
Any tips for future gallerists?
You need either an investor or sufficient reserves to back you up. It can take a very long time to establish yourself on the market. And relax, don't be too tense, don't expect too much. I think you should be able to run the gallery without having to make profits for about five years. Collectors take their time, they see you at a fair, but then they watch to see if you return the next year. It takes a lot of time to build a reputation and a collector base. Many young galleries collapse because they don't have enough reserves, overspend on a fair booth and then don't earn enough to cover it.

robertmorat.de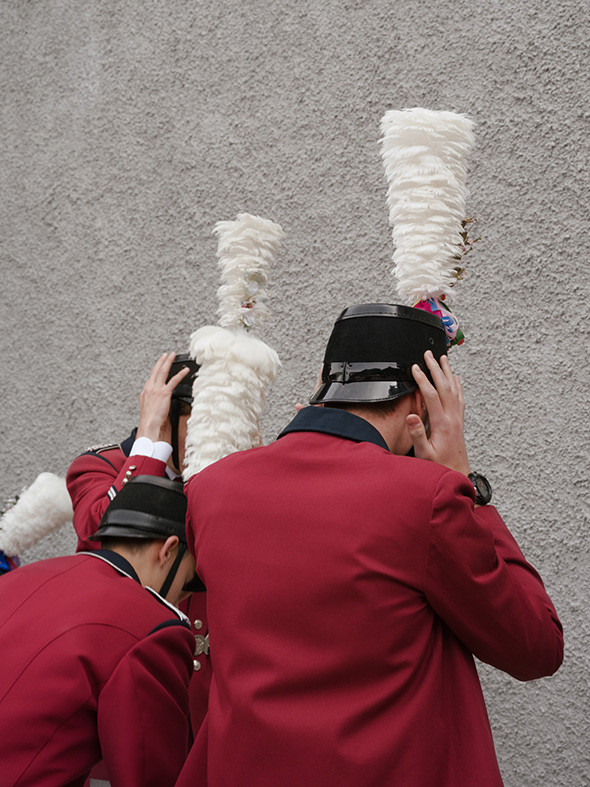 Shane Lavalette / Still (Noon)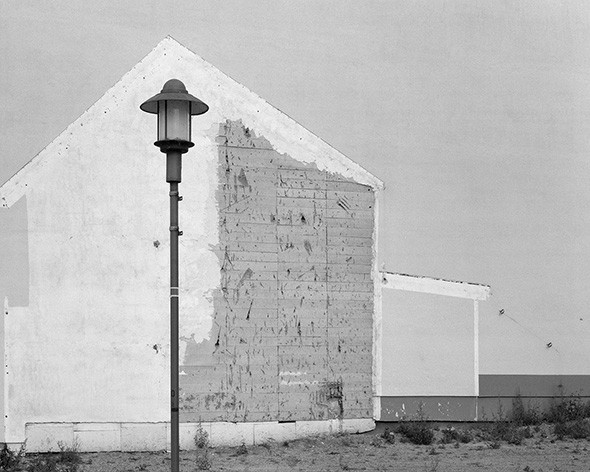 Ute & Werner Mahler / Kleinstadt #22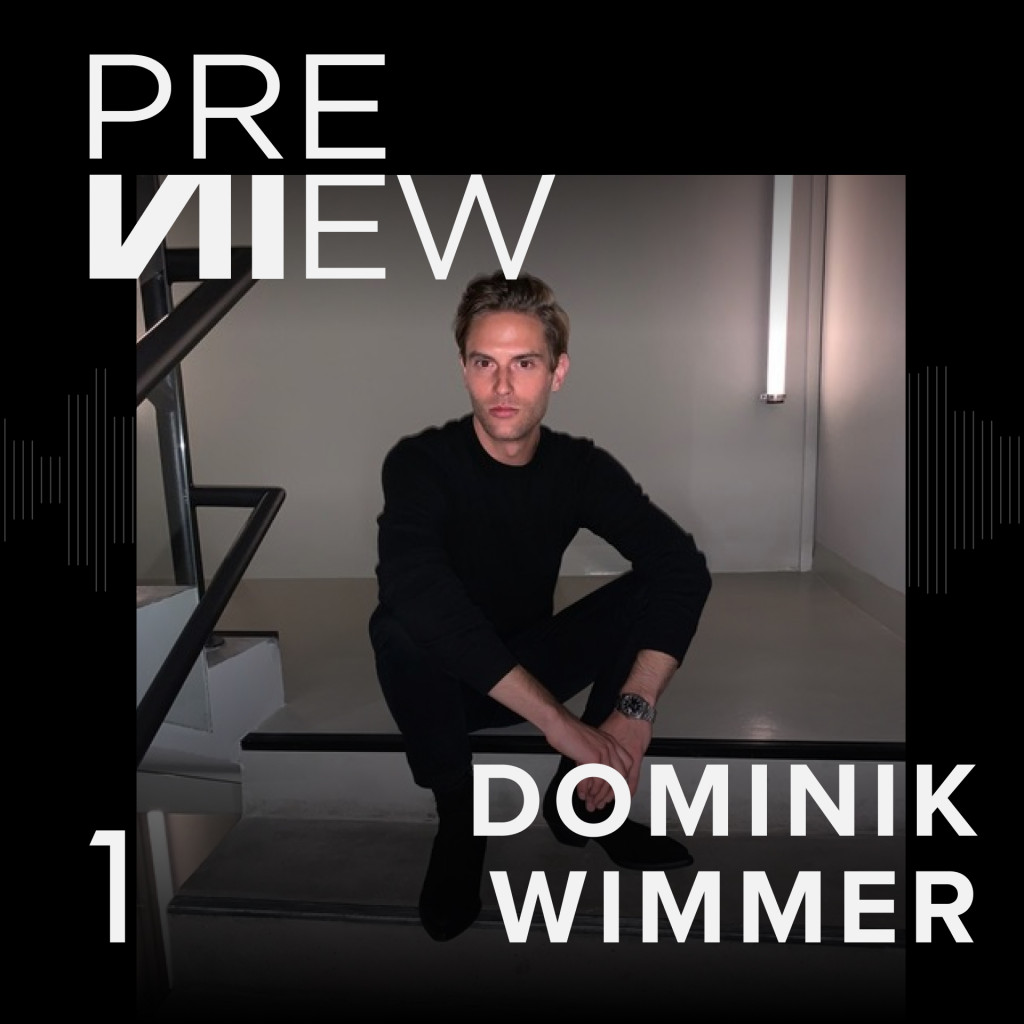 Podcast
Dominik Wimmer
We had a chat with Munich-based Dominik Wimmer, bookings director at Condé Nast's Glamour Magazine and freelance castings director, about how to get booked for fashion shoots, dos and don'ts on set, and going against the trend.
READ MORE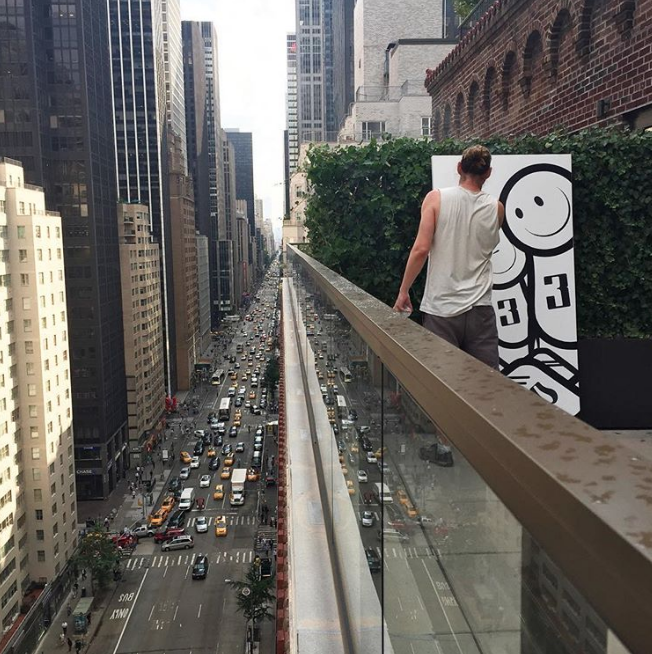 ART SEASON
Zooming in: New York
Part II of our series of city guides, tailored to photography enthusiasts featuring restaurants, hotels, galleries, and more.
READ MORE