We had a chat with Munich-based Dominik Wimmer, bookings director at Condé Nast's Glamour Magazine and freelance castings director, about how to get booked for fashion shoots, dos and don'ts on set, and going against the trend.
Hi Dominik!
Hey Sarah, nice to meet you!
Nice to meet you too! Let's properly set the stage: can you explain what a typical workday at Glamour Magazine looks like? What exactly is the role of a bookings director?
Sure. Actually, I don't have a typical working day because every day is very different at Condé Nast. Mostly I'm sitting in meetings to discuss the next fashion and beauty shootings. As a bookings director, you are in charge of every cover, fashion and beauty shooting in the magazine. This means you choose the photographers, models, stylists, and hair and make-up teams.
When you have to plan a shooting – what does it look like, from A to Z?
The first thing you have to decide is whether it's a fashion or beauty shooting. Not every photographer is able to do fashion and beauty shootings. After that I start my research: which photographer could be the right one for this specific shooting? As soon as I find the right one I get in touch with the photographer directly or with the agency, if he or she has one. As a bookings director, I also have to deal with budgets and deadlines, which I really hate. I'm not a budget person, to be honest. After everyone agrees to the budget, it's time to find a date and the team I want to work with.
What probably interests our listeners the most: how do you choose which photographer to work with? What are you looking for in a photographer?
It's really something that's very hard to decide. There are so many good photographers out there. I'm in the lucky position to be able to try as many photographers as I want. It's hard to say why I choose a photographer. Sometimes I know him or her in person, sometimes they came in for a go-see, and sometimes I just like their website. To put a photographer in my photographers pool, if your first two or three images don't catch me, I'm definitely out.
Good to know. What is catchy for you? What grabs your attention?
I can't explain it, sometimes it comes from my heart; something just catches me. The good thing about this industry is that we all know each other. If a good friend of mine tells me, hey, this is a really great young photographer, really up-and-coming; you should have a look at his website… Of course it's quite risky to shoot with new talents and young photographers but it's something I really like.
That leads to one of my other questions: for a magazine like Glamour, which is quite established – how much room is there for testing young talent?
There's a lot of room for young talent. Times have changed quite a lot. There's Instagram, all these different channels, websites, Pinterest,... There's a lot of space for young talents to show us bookings directors the work they do. Even if you don't have an agency, you can work for Condé Nast or a big magazine, it's not like that anymore. I love to give young talents the opportunity to work for Glamour magazine.
So you think that social media and digitalization has opened up more opportunities for young photographers…
Definitely. Absolutely.
When you choose the photographers, how free are you in your decision-making? Is there a whole editorial team that has to agree, or is it your own personal choice?
Actually, I'm very free. My chief editor Andrea really trusts me. She says "that's why I hired you". She knows I have a quite modern taste, and this was actually why she called me four years ago. Her bookings director left after 15 years to the Bahamas, lucky her, and so she asked me if I was keen to do it. I had a look at the magazine when I was flying into Munich, and I thought, well, the magazine has potential, I love the shootings inside, but the covers…they were bought and in my view they looked quite cheap while the fashion and beauty stories inside the magazine were very high-class and produced with great teams. I thought, let's give it a try, to change the reputation of the magazine a bit.
Did you succeed? Do you now do your own cover shoots?
Yes. This is something I am really proud of. We changed the cover policy, which took me ages. I kept telling Andrea, please, please, please, let's do a different cover, just give it a try! We did, and look, it was good! It sold very well.
Congrats to that!
Thank you!
I could imagine that's also interesting for a photographer, when he knows he will shoot the cover…
Definitely. It's one of the reasons why I wanted to do that, because then you can get different and better teams. Better photographers, better hair and make-up teams, better stylists. We've done many cover shootings with cool upcoming photographers. One of my favorites is Vitali Gelwich; I think he did ten or twelve covers in a row for us. In my office I have a wall with all of them. The good thing is when doing your own covers: you have your own visual language. It's something that greatly separates us from the competitors.
What do you expect from a photographer on set? What makes you want to work with him or her again?
I love this question. The quick answer: professionalism. I like it when photographers are well prepared and know what they're doing. It's also super important for me to have a good vibe during the shooting, and yes, a photographer is also in charge of that. You only get the best results if you have a happy team on set. If you don't have a good vibe on set, you can immediately tell on the images.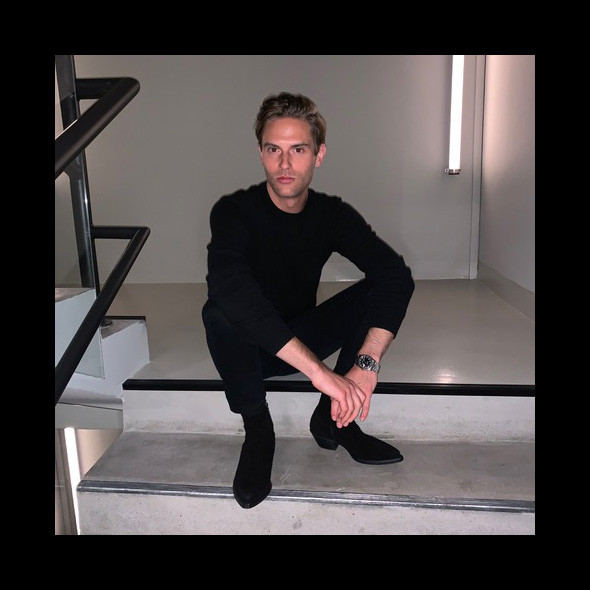 Dominik Wimmer
How do you make sure there will be a good atmosphere?
I am always on set. Sometimes it's a bit like I'm an actor: I have to be the clown. It can be hard when people don't get along well, or the photographer never met the model before, or the stylist. That's why it's quite important that we always have a production meeting or dinner before with everybody, if we have the chance.
Were there occasions when it didn't go well and you thought "I am never working with this one again"? Are there deal breakers? And if yes, how do you deal with that?
There are always situations where you don't have the best vibes on set. But that's not a deal breaker for me, to be honest. It can happen, and you have to be professional. But twice I had the feeling, ok, this is a photographer I never want to work with again. A deal breaker is definitely having attitude. Having attitude is super 2000. Not even 2000, it's very 80s actually. I think everyone understands what I'm talking about. Attitude is really last season; I don't like it at all. There are so many good photographers out there who are friendly and nice and professional, so no need to work with photographers who have attitude.
Makes total sense, for every industry actually.
Yes, definitely.
You're also responsible for choosing the stylist. What makes a good stylist and can any photographer work with any stylist, or can this be a tricky combo?
The stylist is probably the most important person on set after the photographer, together with the model. If you don't have a good stylist on set, you don't have good fashion on set. Then it doesn't make sense to make a fashion shooting. Good stylists work very closely with the photographer, do the mood board together, and generally try to achieve the best results together. It's helpful when they're already used to working together. But new cool ideas also show up when the team never worked together before. It can be risky though; I prefer when they know each other.
Where does the original idea for the shoot come from? Is it an editorial decision? Or does it come from the photographer?
Fashion week tells us what will be hot during the next season. Last season beige was a big thing, so of course all magazines do a story with beige. I really like it when the photographer does his or her own mood board first. After that can develop it further, together with the stylist. But for me, the first direction has to come from the photographer. I book a photographer because I like his or her ideas, because I love the picture language. That's exactly why I'm choosing a photographer, and in that sense it's super important to give them space.
What are the parameters the photographer knows before? What kind of information does he work with?
Most importantly, is it only a cover shooting, or is it a cover shooting together with a fashion or beauty story. And you need to know how many pages. In one day uoj can shoot ten or twelve maximum, in my view. If it's more, plus cover, you definitely have to book two full days. Otherwise you need to rush and everything gets messy. Then, where does the shooting take place? Is it a studio shoot, is it on location, is it in New York, Paris, Munich,... And the budget is super important of course. Luckily, Condé Nast still has some budget, which is good for editorials. It's not like an advertising job, you don't earn a lot of money, but at least you don't have to pay for your own editorial. We all know, with independent magazines, you don't have any budget at all. The good thing about Glamour Magazine is also that it runs 50 000 copies in Germany and Europe. So it's great for the reputation of the photographer.
You mentioned the decision to shoot inside or outside - is that up to the photographer?
No. That's decided together with the stylist and it depends on the weather situation. The funny thing is that in the fashion industry you have to shoot the summer collection in winter, and the other way round. It doesn't make things easier. So sometimes we have to shoot the winter collection in Los Angeles or something. It's easier to shoot in the studio, but from my point of view it's the cherry on the cake if you do a shooting on location.
Is there a shoot you're particularly proud of?
Last week I did a beauty shooting, six to eight pages plus digital cover. By the way, this is something you have to mention as well, there's a difference between a digital cover and a print cover. Anyway, the funny thing is, we didn't do it with a girl but with a boy, a celebrity more or less: Bill Kaulitz. He was in a super famous boy band named Tokio Hotel. For me he's an icon. Everyone loves his look. Of course he's a boy, and he's not genderless, but he loves make-up, gets his nails done, and sometimes wears high-heels. I thought it could be cool for Glamour to think a bit more diverse. The whole world is changing now. Why not to do a nice beauty shooting with a boy? The photographer I chose had already worked with him in the past. This is something quite important when you work with celebrities: you need to know with whom they like to work or not.
Fashion is also often described as an ego business, where everyone is in it for themselves, and to advance their personal brand. How do you feel about that and is it something you struggle with at times?
Yes, absolutely. Sometimes, it's all about name-dropping. As I mentioned before, when you offer the photographer a cover, they go crazy, and want to work with people like Anja Rubik for example. But you have to know your business. For sure, I love her, she's one of my favorite models, but if I requested her, the agency would tell me, Dominik, you are out of control. I think it's always good to have a good mix between new talent and new faces and established models. If we shoot a main fashion single girl story of 36 pages, it's super important to have an established model on set, who knows exactly how to pose, how to react, how to give us different faces, because nothing is more boring than having a 36-pages fashion story and in every single picture the girl looks the same. But I am a big fan of new faces and new talents. I love that. Give them a platform!
You also work as a freelance casting director: how do you find these faces? Do you search for them on the street? How does that work?
It depends. Sometimes you have clients who just want a classic set card casting, which is quite easy. But in my experience, clients are getting bored as well if they just see the typical pretty faces. They want to see more characters. In London you have so many character agencies, but in Germany only two or three. If the client doesn't have a travel budget, then of course I have to make my own street casting or something. A really good platform for castings is Instagram. If I publish a casting request in my stories, I find so many cool faces, it's crazy.
You don't even have to go outside! That's easy.
If it's raining, I decide no, and when the sun is shining, sure, I am up for a street casting!
Have you also found photographers through Instagram? Is that where you check out their portfolios?
Oh yes, absolutely. I love Instagram. Every single day, I discover a good photographer on Instagram, or even on Pinterest.
So that's a big piece of advice you can give: make an Instagram profile!
Totally. Even for models. People still ask me if they should create an Instagram account - yes, you have to! It's the first thing we all check. No matter if you're a model or a photographer, stylist, hair and make-up… represent yourself on Instagram. Sometimes I'm not so sure about someone, because I have never spoken to this photographer or that model, and I don't know what kind of person they are. In my opinion, your Instagram reveals a little bit what you are like. Does that make sense?
Yes. Do you have any other advice for future fashion photographers that want to be published in Glamour Magazine, or in other magazines?
It sounds old school but I love newsletters. It's quite easy to find out which email address I have. Just call Condé Nast and ask who's the contact person for the bookings. Send us your newsletter or your newest work. There are so many photographers out there who are really good, but you have to raise your voices and show us your work and be proud of what you're doing. Don't be afraid to send us an email. I answer every single one. I personally find it quite rude not to answer if someone takes the time to contact me and creates a Pdf and all that. I don't like that.
That's good to know because many might think it will just end up in the spam folder. Do send emails!
Yes, that's true, same for the models! If you're in Munich, I am super happy to see the girls and the boys, I mean, it happened quite often that I saw a girl at Conde Nast, who came for a go see, and I was like ok, her set card is not so strong, but then she came around and she was the coolest girl on earth actually, so good, such a good chat. So nice. And then I booked her straight away for a money job. And this is something yeah, it could happen to everybody, even to photographers. Just step in, say hello, is somebody there and then yeah, if I'm there I come and have a look at your web page. Ah, another good piece of advice: I don't like if someone comes in, especially photographers and they don't have a printed book. I don't like that at all. I want to see, how is the retouching, and I cannot tell from an Ipad because everything looks the same.
Good advice! You're working at the core of fashion photography - what's your opinion on the current state of it?
That's a tough question. I think the current state of fashion photography is changing a lot. Three to four years ago the photographic style was edgy, flashy. It was cool to have less make-up and messy hair, and no styling at all. Now, everything is well-done again, pretty hair, more make-up, more styling. I think we're back at a point where fashion tells us a story. I am not talking about the Instagram or Youtube make-up trend. But it's cooler these days to have a proper hair stylist on set who creates a really nice hair structure, for example.
Do the photographers have an influence on this?
Yes. The Juergen Teller things is still ongoing, everyone loves him and his look, but even there you have to realize that he has such a strong team behind his back and everything is well organized. He doesn't just go in the street and takes a flashy picture. You are either Juergen Teller-ish or you are the kind of photographer who keeps an eye on hair and make-up, who is more like on the classy side and not on the edgy side.
Do you have to embrace a trend like this or can you go against it?
For sure, I can go against the trend. I mean I did a beauty shooting with Bill Kaulitz - that's already against the trend. But I also think it's our responsibility to show our young readers what is trendy at the moment. And it's not enough to just tell them denim is a trendy thing, you also need to show how to style it, how is the photography, to tell a whole story. For me it's super important to show our readers we are a trendy magazine and we know what's going on out there.
Is this important for a photographer as well, to know the current trends and how to respond to them?
Yes, definitely. If I want a specific photographer, it's because I like the style and the visual language. I would never try to change them. It's the worst you can do. And if I feel a certain photographer is not trendy enough, I just don't book him this time. But everything always comes back!
It all goes in cycles?
Exactly. The one thing I learned about fashion, I won't ever throw anything away. I'm always buying things and then I throw it away and have to buy it again. Just keep it!
Since you started the job: are there any major things that have changed in your work or in the business?
Yes. Absolutely. I think there's more space for young talents and more diversity. And of course there are more curvy models, which I really like and appreciate. We should never stop to think in every direction. We should keep going and I think there is space for everybody.
Those are some great last words, thank you Dominik, it was really nice to talk to you.
Thank you Sarah, it was so much fun, and thank you very much for your time, I really appreciate it.
Thank you and good luck with everything!
Dominik Wimmer was interviewed by Sarah Schug

Want more? Listen to one of our insightful fashion photography podcasts.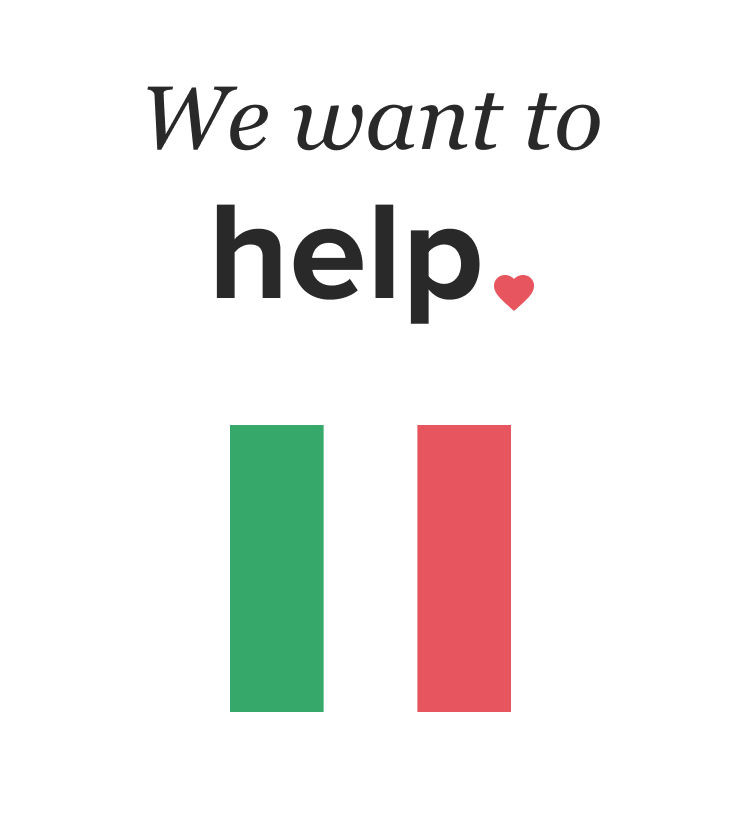 COVID-19
We want to help
From today, PREVIIEW will be donating 50% of all member fees to EMERGENCY, a non-profit organization helping Italian hospitals.
READ MORE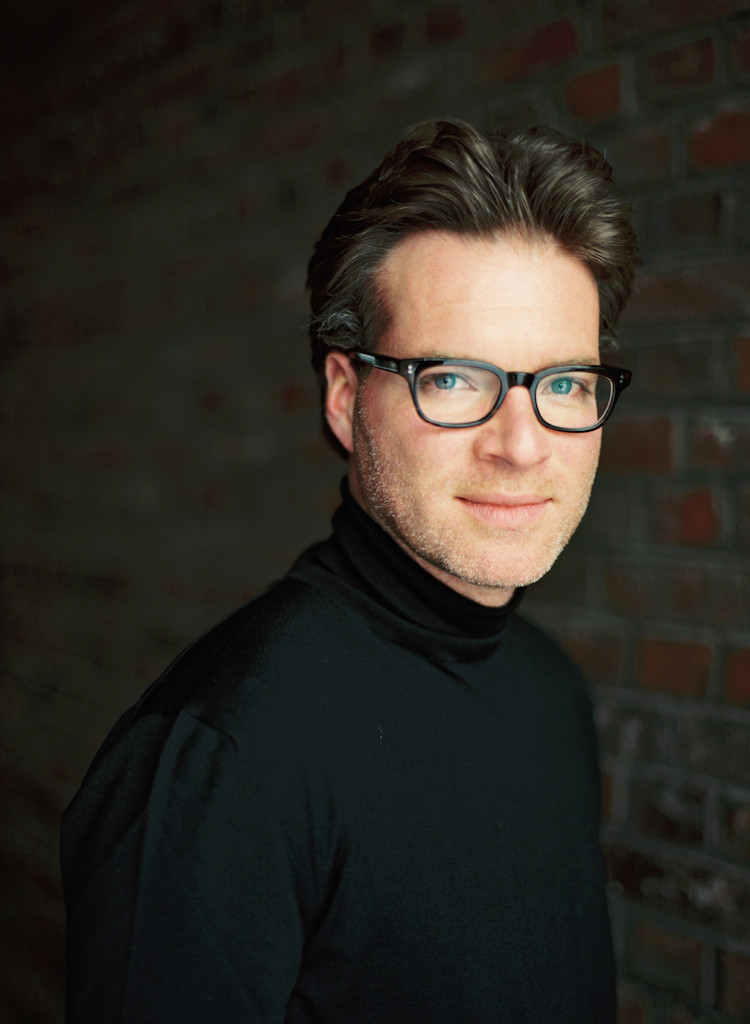 Interview
Robert Morat
A look behind the scenes of running a gallery specialized in contemporary photography with experienced gallerist Robert Morat.
READ MORE