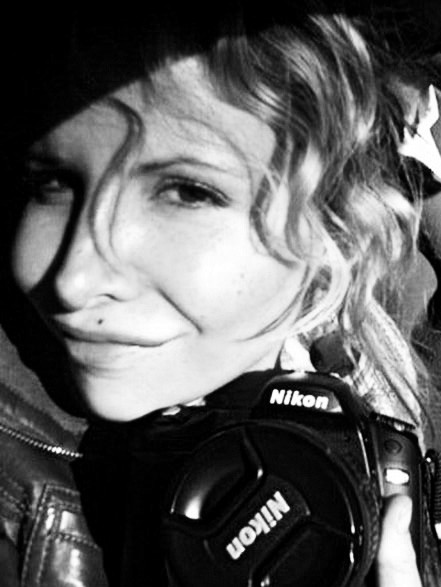 Stéphanie Volpato
The captivating practice of French photographer Stéphanie Volpato focuses on fashion and celebrities. With a special talent for making her subjects, models as well as movie stars, forget about the camera, her portraits often burst of life and energy, featuring more smiles than one might have learned to expect in the fashion world. »I need there to be some truth to all of this«, she told us over the phone from her Paris studio. Volpato's editorials appeared in Harper's Bazaar and Vogue Ukraine, she's shot for Louis Vuitton and Prada, and had stars such as Alain Chabat or Emanuelle Seigner in front of her lens.
You're one of those photographers who came to the genre after a few twists and turns…
When I was young, I studied photography and film, and then I moved on to literary studies. I became a project manager for medical magazines and reached a point where I realized that photography and creativity had been missing from my life for a long time. But I never stopped taking photos of my sister, my friends, or people on the street, and so I decided to just go for it.
When was that? Do you remember your first professional photography project?
My first proper project was for an editorial for L'Officiel, 10 years ago. I remember shooting two models in a quarry full of white sand not far from Paris. It was the first ambitious project in my novice eyes, with a caravan, a real team, brands, and so on.
What is it that you love about photography?
A lot of things! I like when you can catch a unique moment in a picture; I love the stories we can tell, the emotions, the light, the movements, the people and all the possibilities it offers. Even when you work a lot on an image, the final result always manages to surprise me. I especially love this element of surprise.
Do you feel it was harder to enter the photography world at a later age, or was it an advantage?
I was 35, and I think it was an advantage. At that point in your life you're less shy, know more what you (don't) want and who you are, and are less impressionable. Your age can also reassure certain clients.
Did you study photography or are you self-taught?
Both. I studied cinema and film photography, growing up with the films of Godard, Bergman, Fritz Lang…We made short films, and developed the picture films ourselves. It was amazing. But I didn't really know much about light, flashes, and all that. So for about a year, I taught myself a lot with the help of books and the Internet.
How did you find your way in? It can be hard to access, and there's a lot of competition, especially in Paris.
I started out by shooting photos for model portfolios. One of the girls showed pictures I had taken of her to a modeling agency. They liked them, and asked me to shoot their new faces. I was surprised and very flattered, and of course I said yes. I loved the job and started to develop an interest in the fashion world. I had always liked fashion photography. I sent emails to magazines with my pictures and was able to score some real editorial projects with budgets and even got to shoot some covers. I was lucky – it all happened really fast. But it definitely took a lot, lot, lot of hard work and personal investment.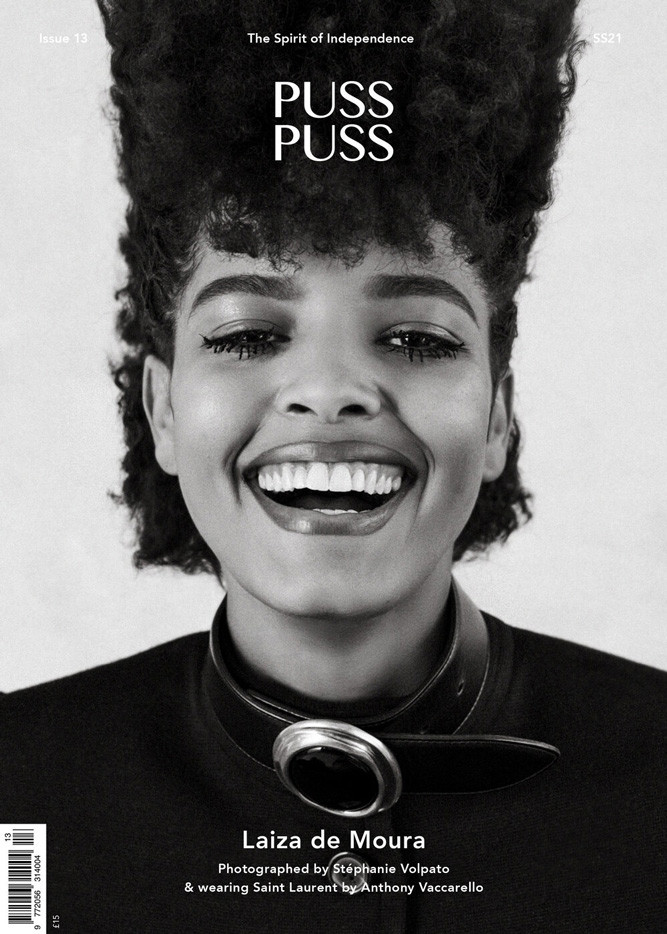 Stéphanie Volpato for Puss Puss Magazine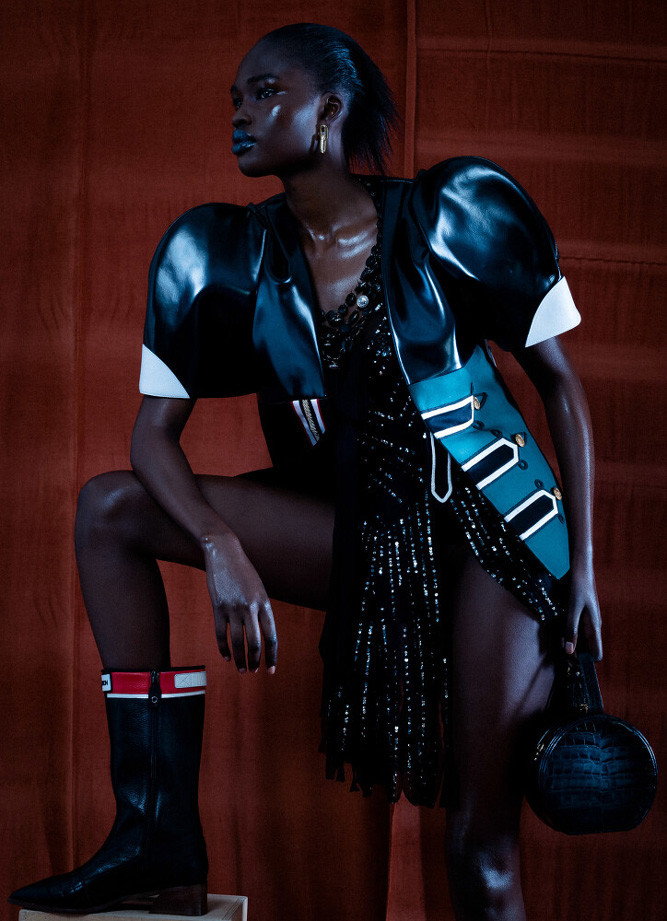 Stéphanie Volpato for Harper's Bazaar Brasil
There are many different photography genres, why did you go for fashion and celebrity?
Because I love people. I love to photograph people, I love human faces and emotions.
What advice do you have for someone starting out? How do you find jobs?
To work a lot, to not be afraid, to dare. To be faithful to what you love, not to look too closely at your competitors, to keep your personality, and to surround yourself well. To find good assistants and good teams, and then a good agent. But above all: to work a lot. Finding clients works in different ways. You should create a beautiful Pdf portfolio, a website or an Instagram account, send emails, meet with them… Sometimes they also come to you, it depends.
How would you describe your style, your artistic universe? I feel like it's more classic than edgy…
Yes, because I love portraits. I always work around a portrait idea. I like to capture facial features, expressions, emotions, and body movements. I love Richard Avedon, Roversi, and Lindbergh. Simple, but very strong. I also love Alasdair McLellan's fashion portraits. I like when the model is the focus of the picture.
I noticed quite a lot of smiles in your photos. Is it just me, or is it a bit against the trend? Is that a conscious choice?
I love pictures that are alive, expressions and emotions, and smiles are part of that.
The models are beautiful, and I love having a real laugh, because when I shoot right then, this is a real moment on set, not a fake smile. It's a conscious choice to go somewhere else, to see them differently, to see them human, like us, laughing, eating chewing gum or whatever. I need there to be some truth to all of this, that the model really exists. The same goes for the celebrities, I want to see a part of them that lets go, that is real.
What's the difference between photographing a model and a celebrity?
It's a model's job to be photographed. With celebrities it's much more delicate – they are exposed, not hiding behind a role as in a movie, for example. It's not easy for them, they need to be confident, to feel good in the clothes, with the team, to be reassured. Although models need all of this as well of course. What's very interesting about photographing celebrities is that you know them already, in a way, and it's exciting to discover them in front of your own lens, and to take them somewhere other than the public image, to go further, deeper. It's beautiful when they let go.
How do you make a celebrity feel at ease and get that perfect shot?
Like any person we photograph, they must feel that we love them; that they inspire us.
You have to be very simple, natural, respectful of their space and needs, understand them, listen to them and be patient. But you know, on a lot of shoots with celebrities we ended up laughing a lot, some ended up singing, dancing… When it feels like a fun get-together, it means that it was a good shoot!
I love having a real laugh, because when I shoot right then, this is a real moment on set, not a fake smile.
Stéphanie Volpato
Do you know before what you want, or do you improvise?
Yes, I have an idea of ​​course of what I want to do, but there is a lot of improvisation as well. You can't really get too attached to a moodboard because the clothes that arrive are not always those that fit what you had in mind. Weather, light, anything can change an idea. And then, once you face the model, your inspiration can change again. There's an initial idea, but it's not supposed to be written in stone, rather the opposite!
I read in your bio that you like spontaneous accidents – do you have an example? What was your favorite accident?
What I mean with accidents are unplanned pictures. A dog shows up, and the celebrity starts playing with it, for instance. A skirt suddenly falls down, the model is surprised, laughs, and catches it. It's that moment when there is no more awareness of the camera. I'm especially thinking of the photo of the actor François Civil who bursts out laughing while my neighbor's dog jumps on him.
Since your beginnings in the industry – what are the major lessons you have learned?
Stay true to yourself, in terms of your personality and your creativity. Don't be too influenced by trends - a little but not too much. Trends pass, and you have to keep your identity. Be open, respectful and honest, see everything through a human lens, be patient and try not to question yourself all the time.
You're represented by Shotview, an agency in Berlin. How did you find them? How important is it to be represented by an agency these days?
A very good friend told me about the Shotview agent in Paris, and we had a meeting.  
We had already been following each other. Being represented by an agency is a real support. They work with you on your personality, your style, how to meet clients… and they find the right words to encourage you. Its founder, Kozva Rigaud, is very professional and very human at the same time. She is a strong woman, a businesswoman and a super mother! I love this mix. It's inspiring.
2021 is almost over. What are your goals and hopes for the coming year?
I want to continue to evolve of course, and I would really like to get more into styling.
I'd like to shoot more men, as well as several models together. And may Covid finally leave us alone! 


Interview by Sarah Schug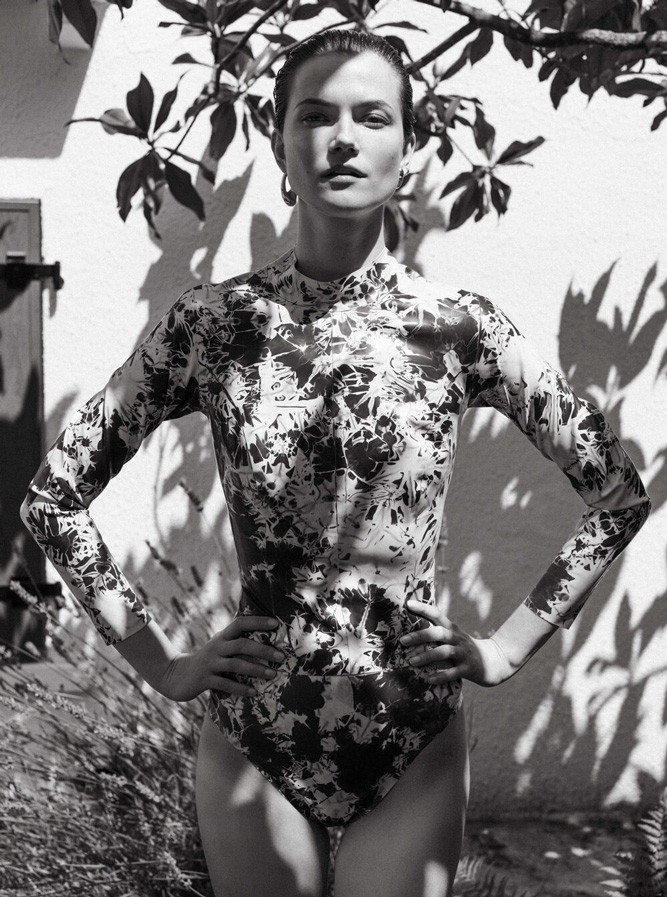 Stéphanie Volpato shots Kasia Struss for Les Femmes Publiques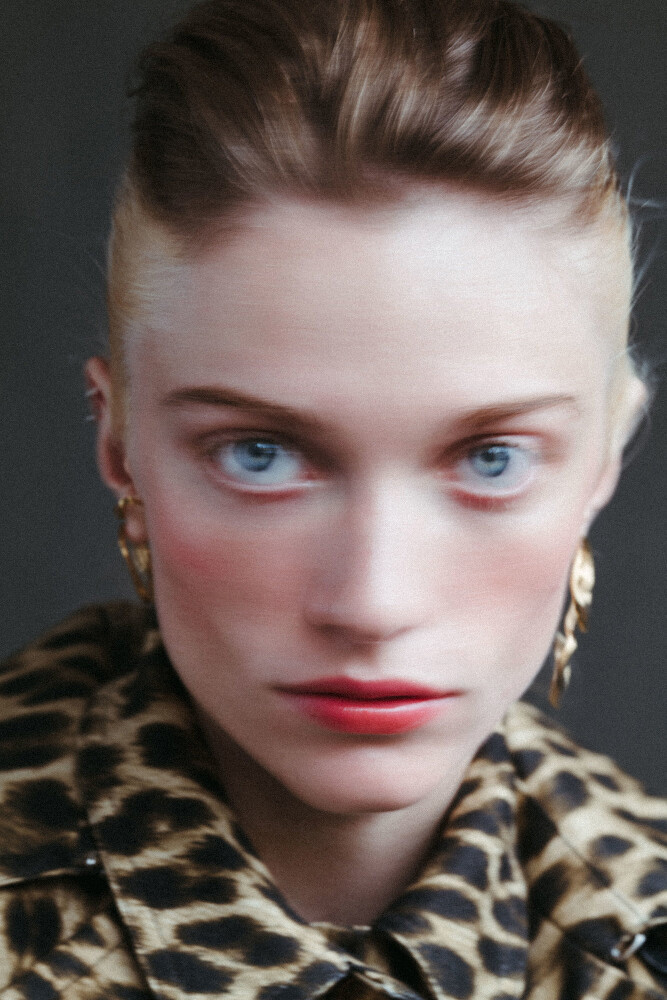 Stéphanie Volpato for models.com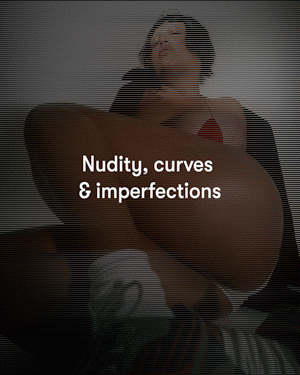 Photography Insights
Fashion Photography Trends 2022
Part of a world that is fast-paced and constantly reinventing itself, fashion photography is in constant motion. What will the dominating fashion photography trends 2022 be, visually, technically, and artistically? That's the question we asked a bunch of Previiew photographers, whose forecasts will bring you up to speed with what's the latest in the industry, from more diversity to the arrival of NFTs.
READ MORE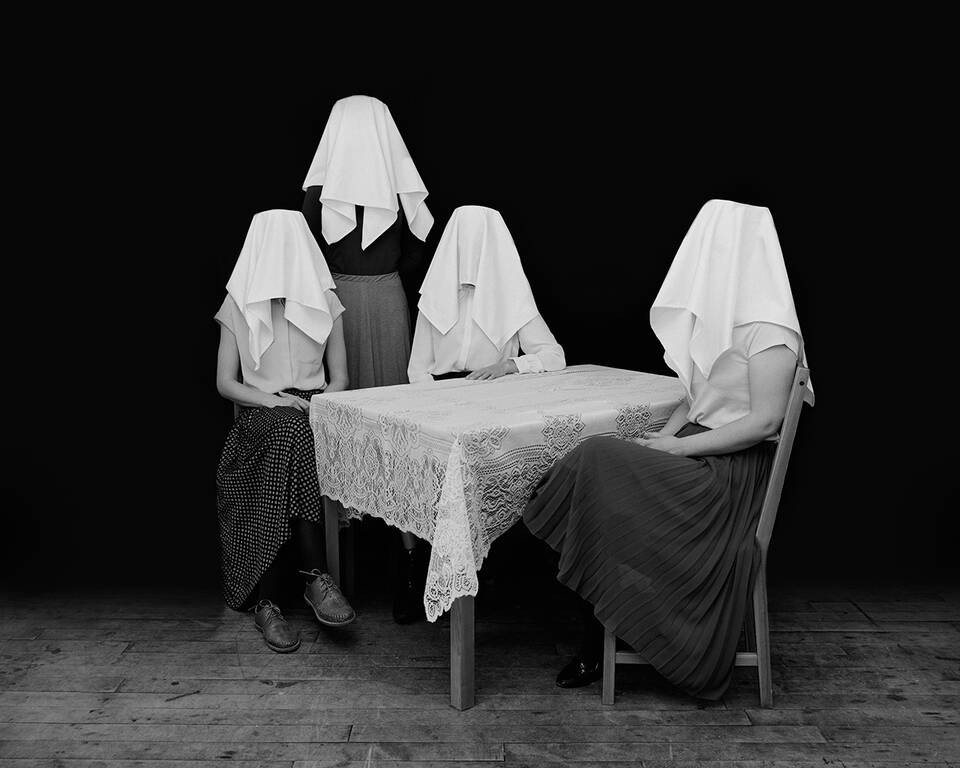 ART SEASON
7 Photography Exhibitions To See Right Now
New York, Paris, London, Los Angeles and Milan are not only the world's major (fashion) photography capitals, but also host numerous compelling exhibitions on the genre. Here are what we think are the 7 current must-sees, from modern classics to newer talents.
READ MORE