interviiew
TUSH MAGAZINE / ARMIN MORBACH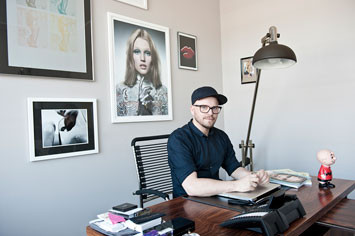 Armin Morbach (Photo: Ralf Rühmeier)
TUSH is a beauty and lifestyle magazine and also, incidentally, one of the best photographic magazines in the German-speaking world.
To celebrate its 30th issue we spoke to editor Armin Morbach about seven exciting years.
Congratulations on the 30th issue of TUSH. Is there going to be a party?
The 30th issue would of course be a great occasion for a big party. However, we've decided to pass on it and instead invest in our new online presence WHAT! In addition to the 4 issues per year, we can now present our readers new, extraordinary and interesting things from the TUSH universe almost daily. As well as this, the 30th issue will be printed as completely sheet fed for the first time meaning even higher quality: we as well as our clients will benefit far more from this than from a party. But we'll definitely be raising our glasses for a toast in the editorial office!
How important is and was change for the magazine?
Change is always important; that already starts with the colour of your own walls at home, which you should change now and again. Change for me is the driving force in life that keeps you young and always cutting edge. At TUSH we have never been afraid of change or new things either. In fact, it's our trademark and the key reason why we've vitally enriched the world of beauty and fashion titles and continually surprised and inspired the magazine scene in recent years. In such a dull market of eternally indistinguishable magazines we still want to stand out and to do this you have to continually reinvent yourself. So TUSH will always remain different in the future. The only constant thing is change!
Won't it at some point in the future become boring to bring out a magazine every 3 months?
TUSH is one of the few creative magazines made in Germany and it is published 'only' 4 times a year – so it would be sad if we found our work boring. My team and I have definitely still got enough ideas in mind for many more issues. It would perhaps be something different if we published monthly or weekly. But that just isn't our goal.
next
prev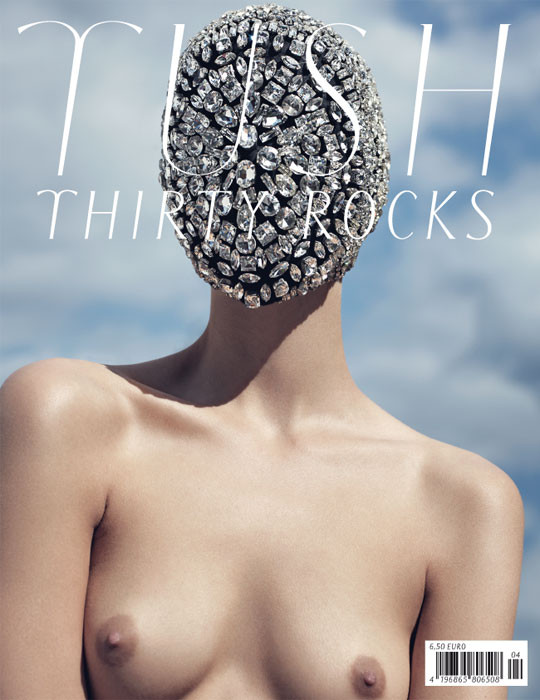 01/31 - TUSH Magazine 04/2012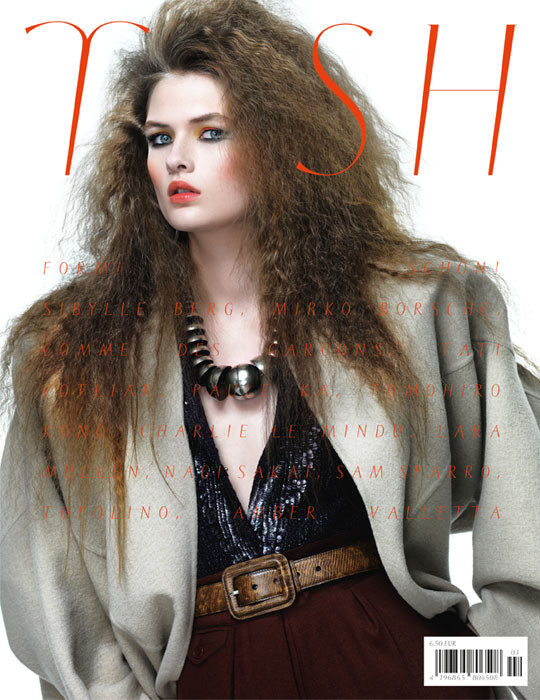 02/31 - TUSH Magazine 03/2012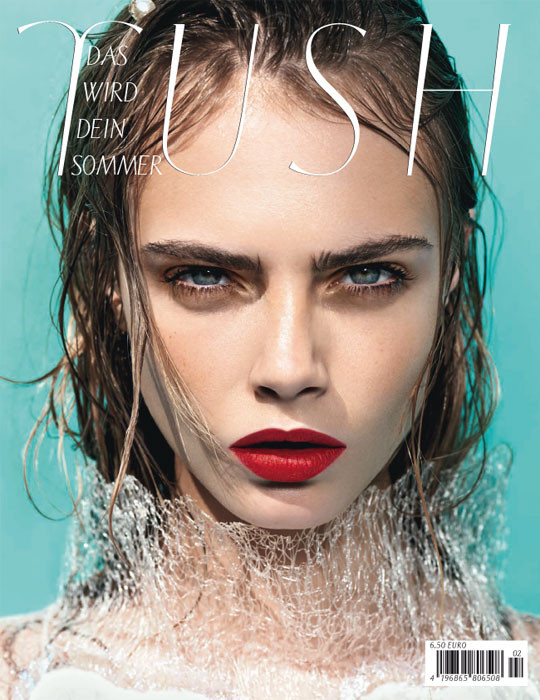 03/31 - TUSH Magazine 02/2012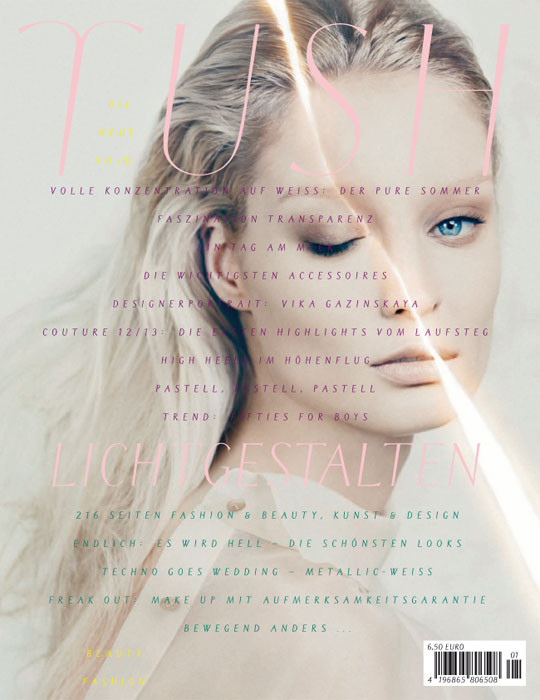 04/31 - TUSH Magazine 01/2012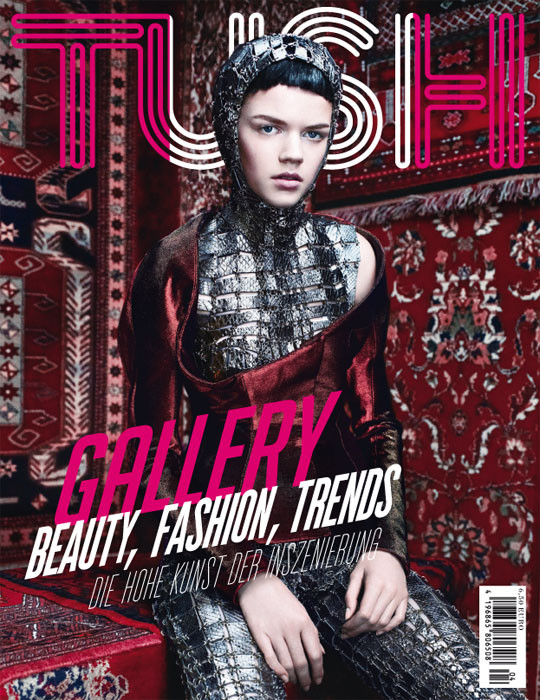 05/31 - TUSH Magazine 04/2011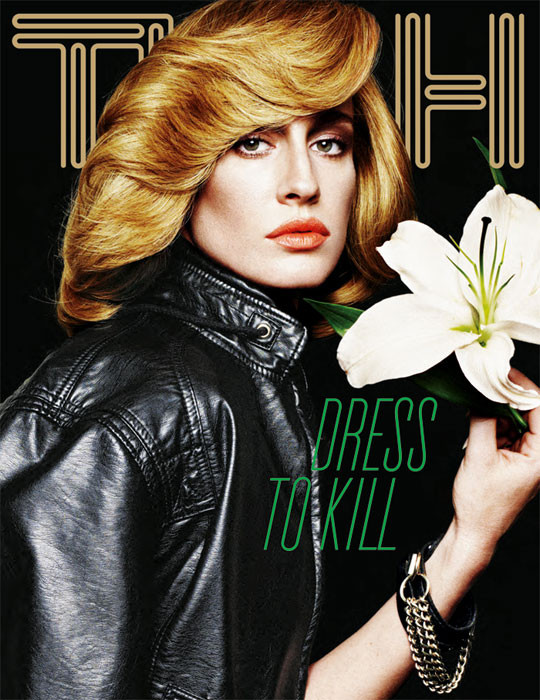 06/31 - TUSH Magazine 03/2011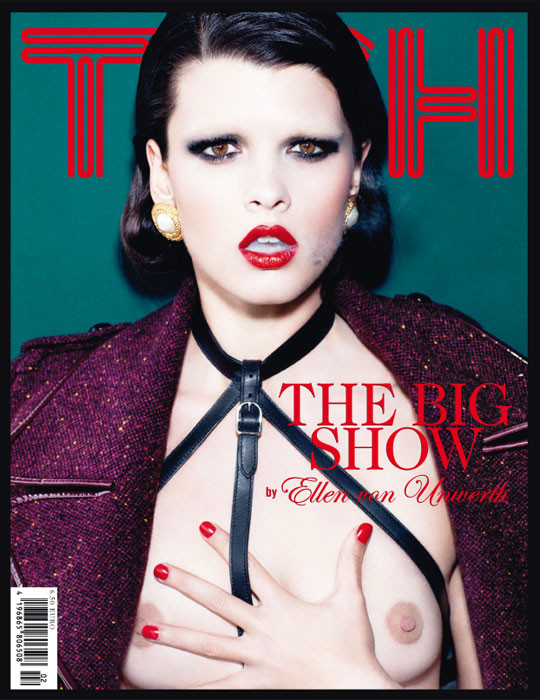 07/31 - TUSH Magazine 02/2011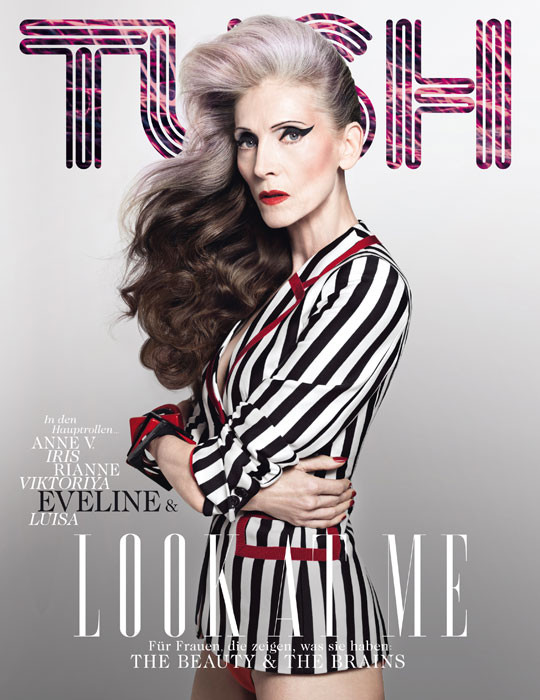 08/31 - TUSH Magazine 01/2011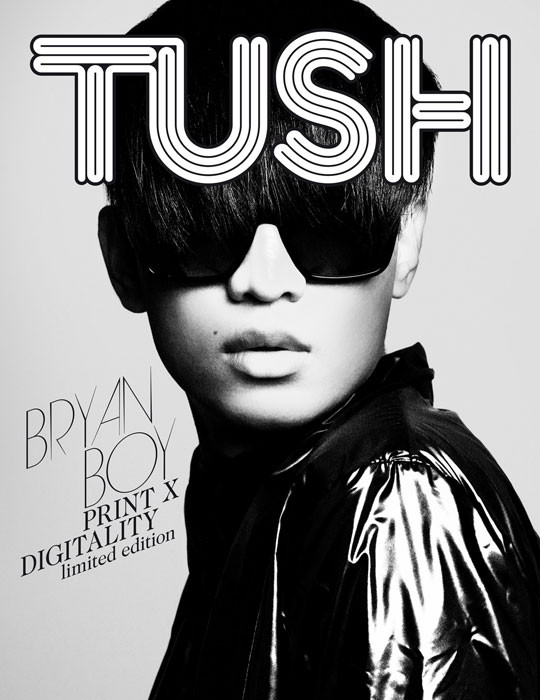 09/31 - TUSH Magazine 04/2010, Special Edition »Bryan Boy«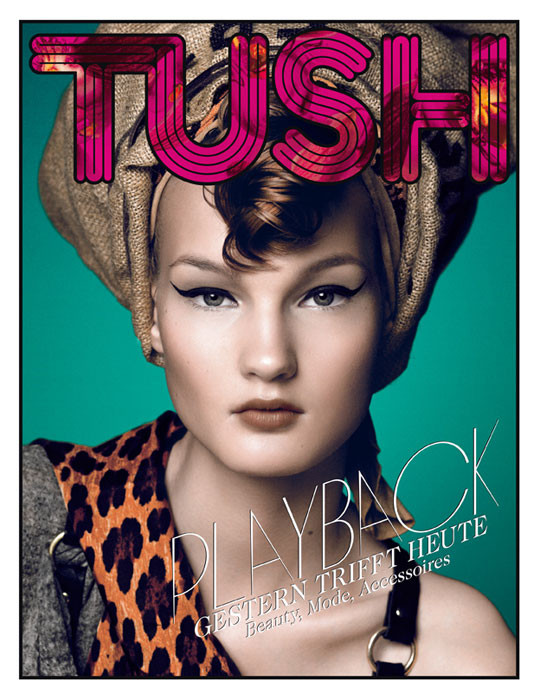 10/31 - TUSH Magazine 04/2010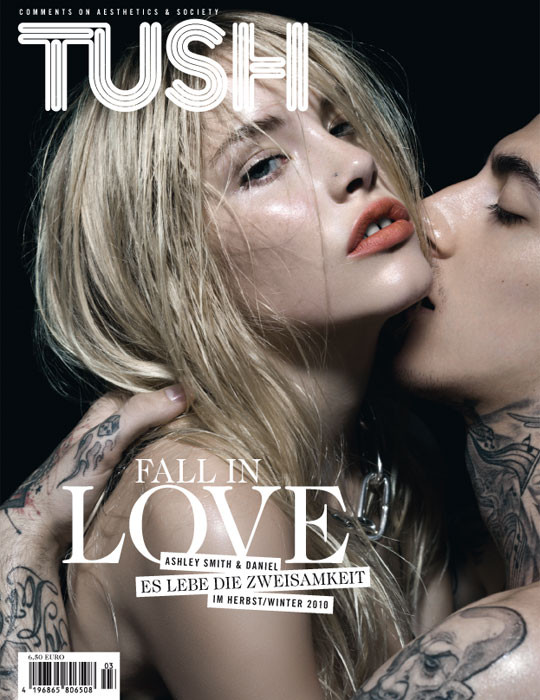 11/31 - TUSH Magazine 03/2010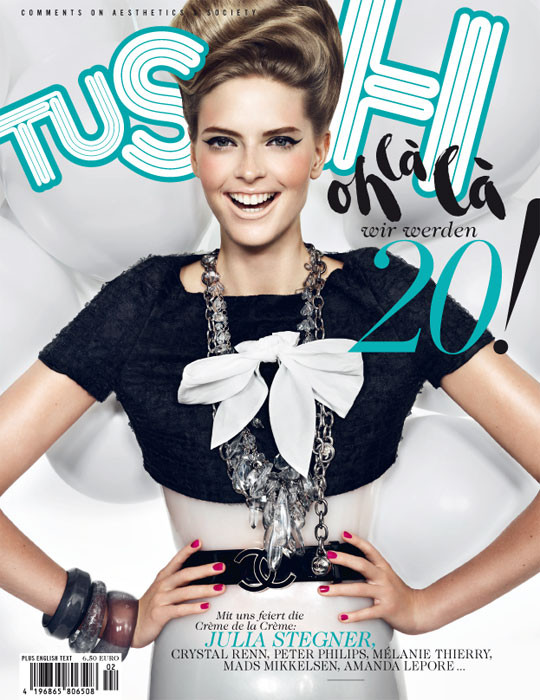 12/31 - TUSH Magazine 02/2010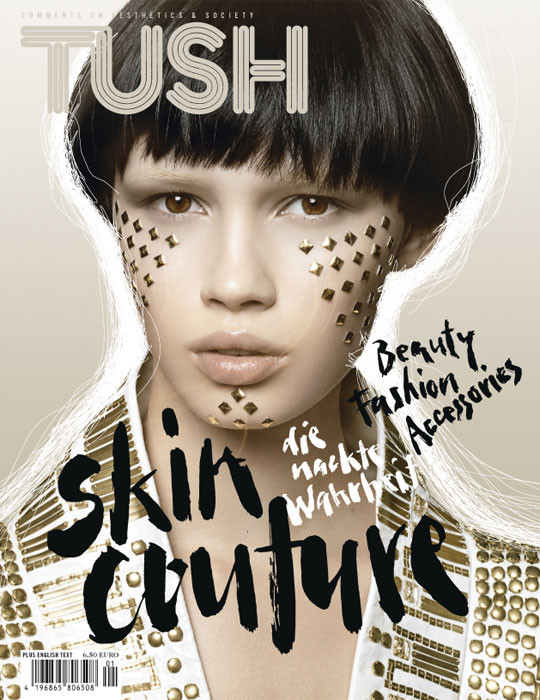 13/31 - TUSH Magazine 01/2010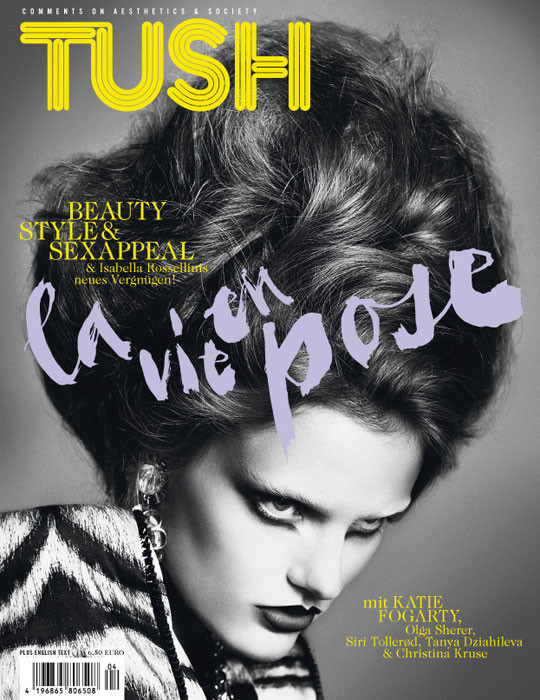 14/31 - TUSH Magazine 04/2009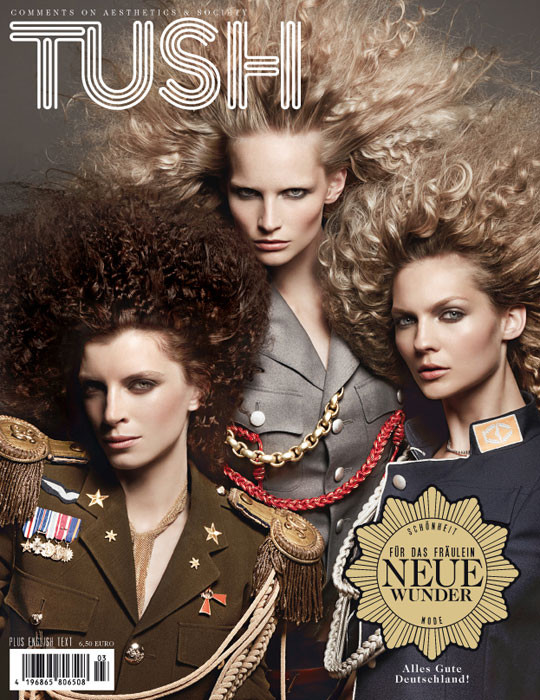 15/31 - TUSH Magazine 03/2009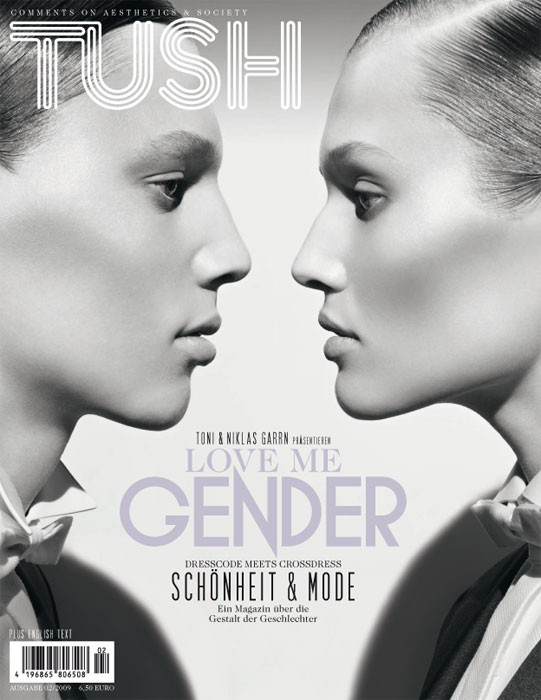 16/31 - TUSH Magazine 02/2009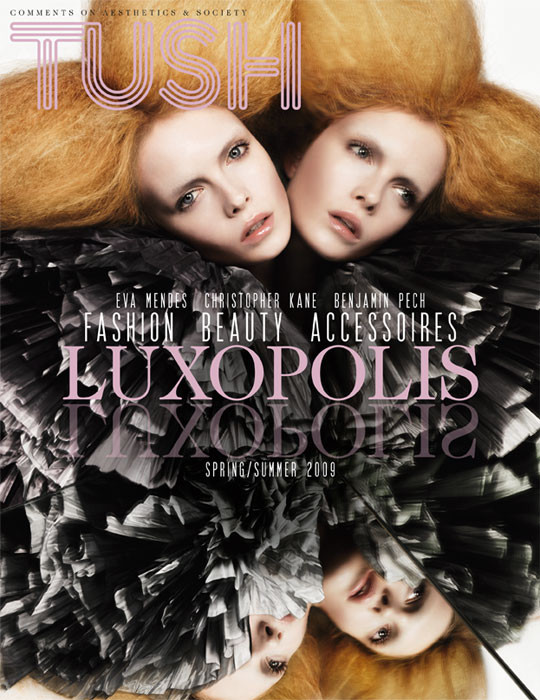 17/31 - TUSH Magazine 01/2009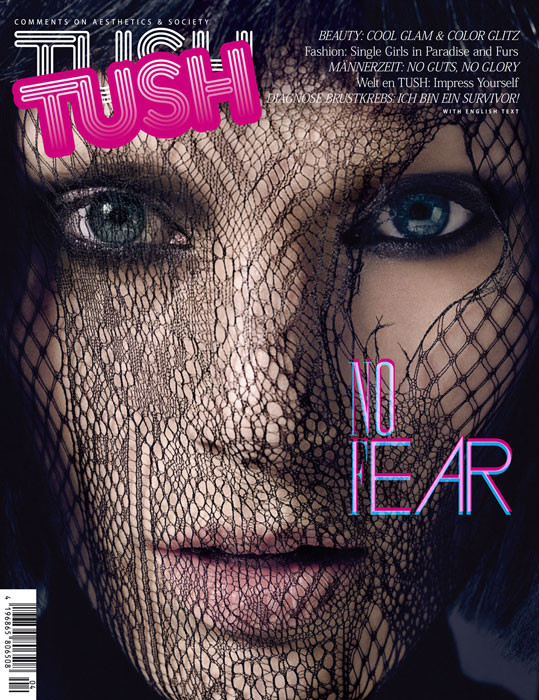 18/31 - TUSH Magazine 04/2008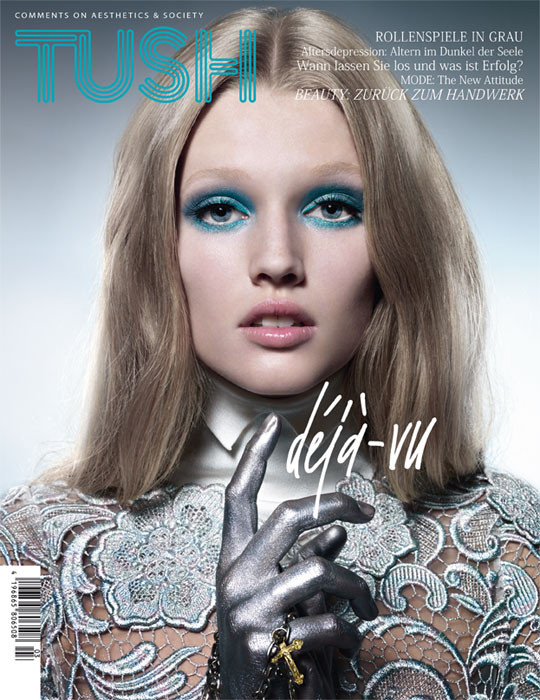 19/31 - TUSH Magazine 03/2008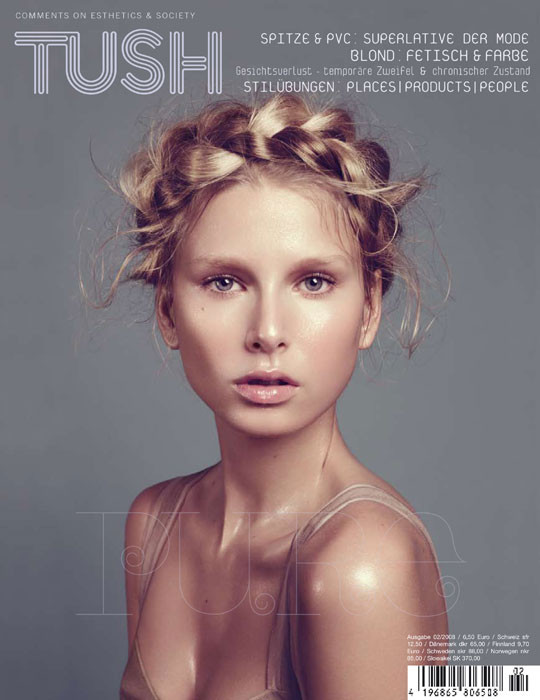 20/31 - TUSH Magazine 02/2008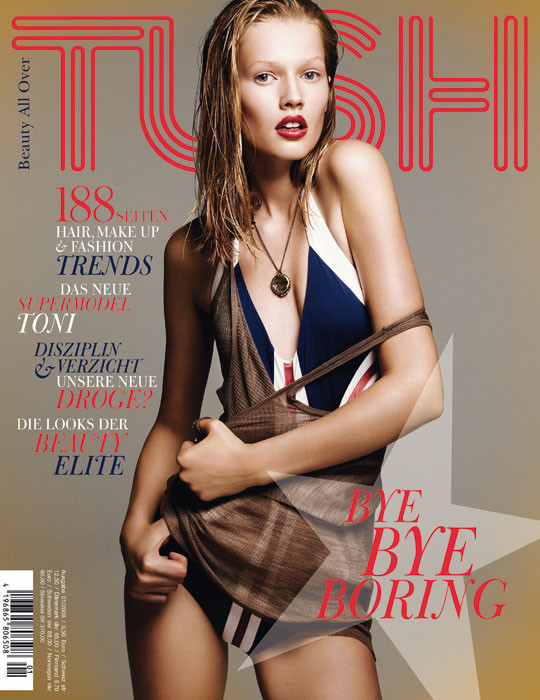 21/31 - TUSH Magazine 01/2008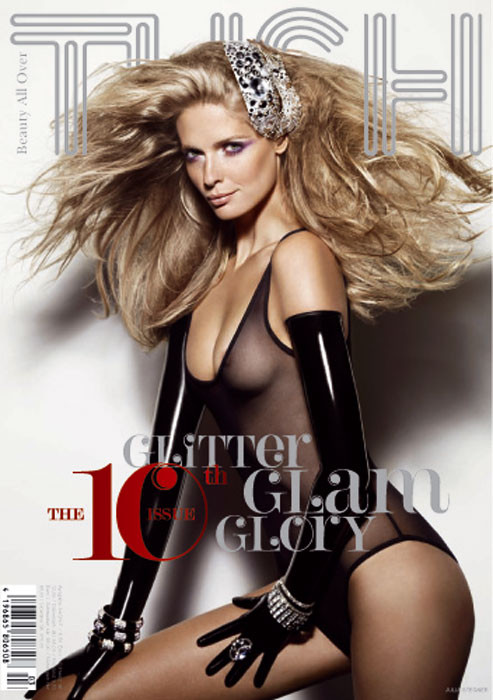 22/31 - TUSH Magazine 04/2007
23/31 - TUSH Magazine 03/2007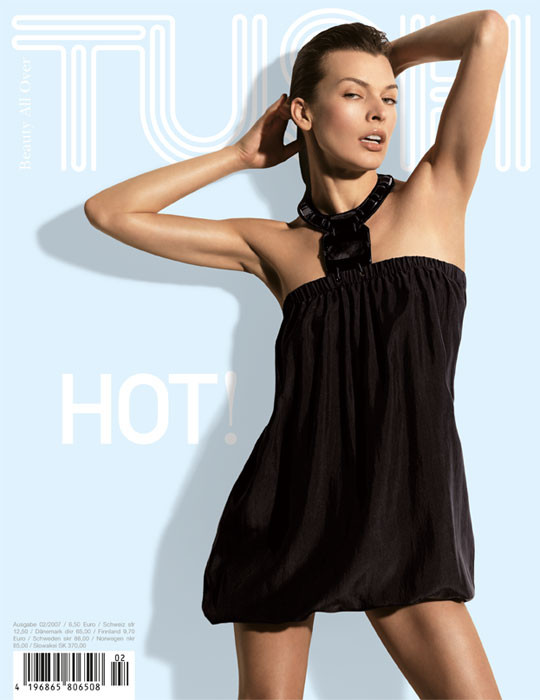 24/31 - TUSH Magazine 02/2007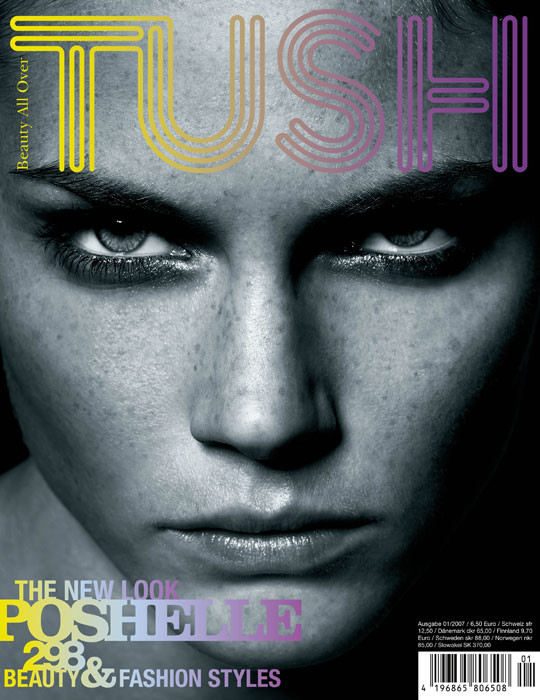 25/31 - TUSH Magazine 01/2007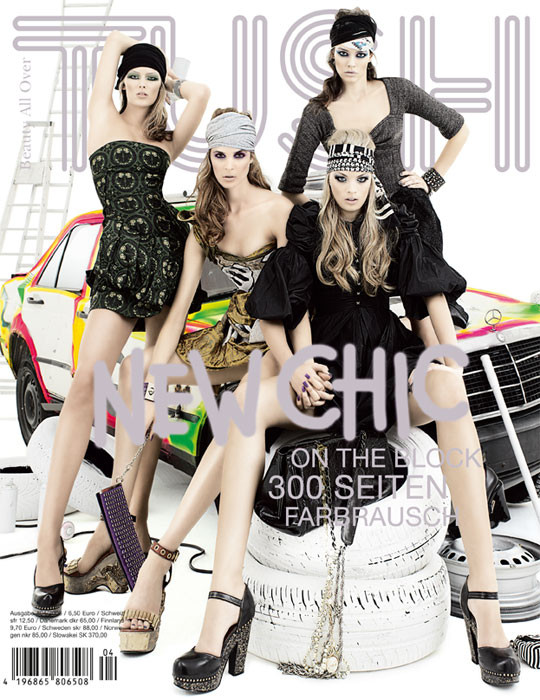 26/31 - TUSH Magazine 04/2006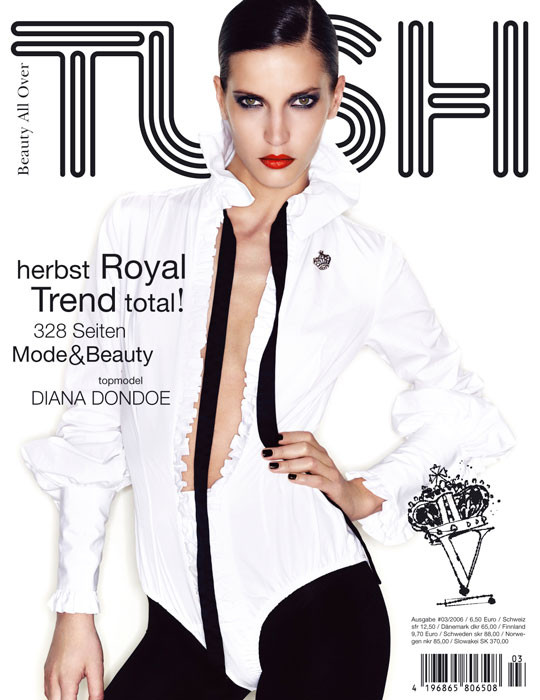 27/31 - TUSH Magazine 03/2006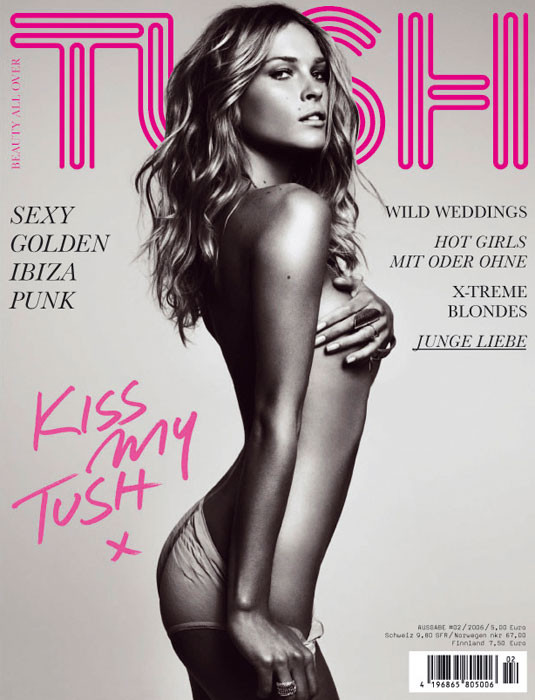 28/31 - TUSH Magazine 02/2006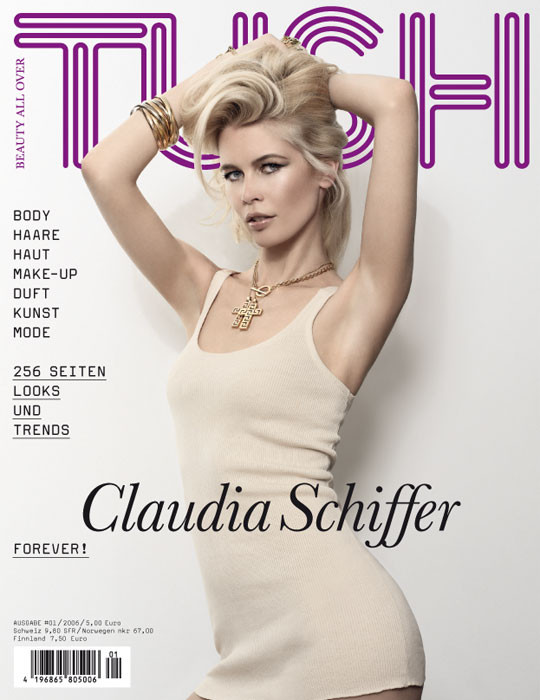 29/31 - TUSH Magazine 01/2006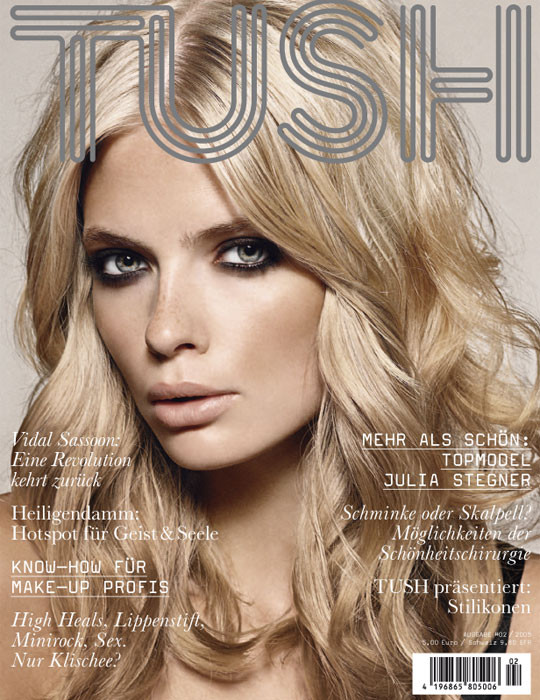 30/31 - TUSH Magazine 02/2005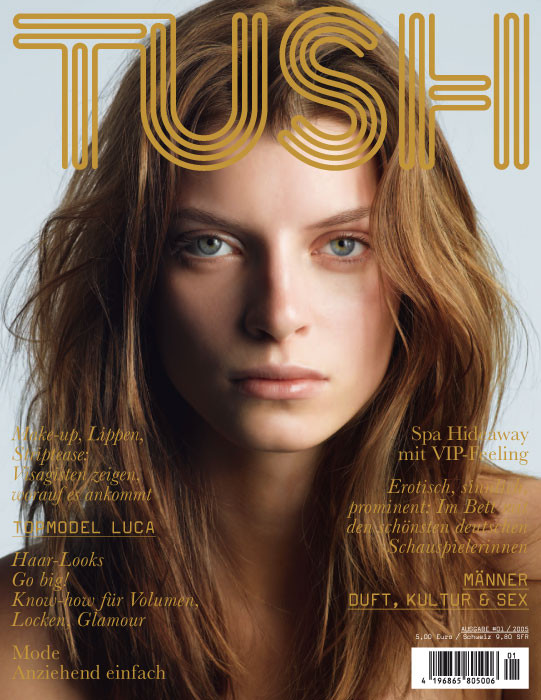 31/31 - TUSH Magazine 01/2005
0
1
2
3
4
5
6
7
8
9
10
11
12
13
14
15
16
17
18
19
20
21
22
23
24
25
26
27
28
29
30
How far away is TUSH today from the original idea of 7 years ago?
TUSH started in 2005 purely as a beauty magazine. Sure, we lead in this field today and have with it almost a unique selling position in the German market, but beauty is actually now only one of our main focuses. TUSH has grown and come of age – especially since Mirko Borsche took over creative leadership at the beginning of 2012. TUSH today is much more international: a global player.
Do you have a favourite issue or a cover which you especially like?
Of course I'm committed to every single issue and have found each at the time of publication to be exactly right. Just the same, I prefer to look to the future and am always thinking how we can perhaps top what we've already done.
On the cover of the new 30th issue I especially like, for example, that we play with the 'delusion' of some magazines that always have to show the hottest and greatest girls on the cover. We simply put a mask over the model's head and did it differently.
What are the selection criteria for TUSH photographers?
Modernity and being up-to-date are very important to me. I like working with photographers who know what works internationally and don't just sit in their studio and believe it isn't necessary to look beyond their own backyard perhaps because they find themselves too important. I enjoy discovering new and innovative photographers who also do strange things which can even make you gulp. I'm actually very proud that we've already given many young talents a platform from which they've then gone on to work for large publishing houses such as Conde Nast.
»The only constant thing is change!«
Armin Morbach
Is there a photographer you still really want to work with?
I would really like to have a complete issue shot by Steven Meisel.
What has been the most frustrating experience of recent years?
It's always frustrating if an advertisement is cancelled at the last minute. At the end of the day we, like all other magazines, fundamentally live from our advertising clients. And a complication for us comes from the fact that as an independent magazine, we don't have a large publishing house in the background which can absorb something like this in case of doubt.
And what has been the best experience?
The call from F.C. Gundlach and his interest in my photography, which he had seen in TUSH. Apart from the fact that a friendship now also connects us, F.C. Gundlach asked if I could make some of my work available for his photographic collection. The pieces were part of an exhibition curated by him in the Multimedia Art Museum, Moscow as well as in the Kunsthalle Wien. I am very thankful to him for his support.
What's next for TUSH?
At a time when apparently every publisher has to bring out another 'Schnitzel' or lifestyle and home magazine, I will do everything to make sure that TUSH in the future will continue to be a source of inspiration for the beauty and fashion industry. I'll also continue to fight for independent magazines so that the German magazine scene doesn't get any 'more' boring.
Apart from this, our attention for 2013 lies very clearly on our online presence: www.tushmagazine.com has already well over 200,000 page views per month.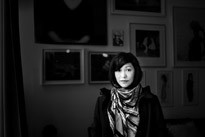 Interview
KOZVA RIGAUD
How the Lima-born Austrian Kozva Rigaud changed from being a professional dancer to the agency owner of Shotview and where she finds new talented photographers: read more in our new interview.
READ MORE
Interview
GREG LOTUS
Greg Lotus the famous US fashion photographer is a busy man working for glossies such as Vogue Italia, Vanity Fair and W Magazine, so we are more than happy that he found time to chat with us about his upcoming career in fine arts.
READ MORE