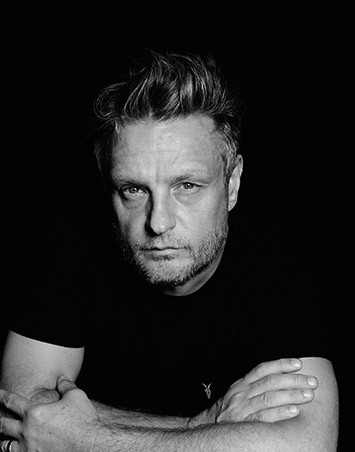 Portrait Rankin
This December Kunsthalle Rostock puts on a fascinating and rather surprising solo exhibition featuring a selection of works by British photography star and publishing big-shot Rankin. While the Dazed & Confused founder is primarily known for shooting celebrities and his creative editorial work, this expo shines a light on a lesser-known aspect of his multifaceted oeuvre. We talked to the celebrated photographer about his upcoming show, rediscovering his craft and being slightly tired of portraying celebrities…
Can you explain the title choice »Less is More« and what you want it to evoke?
We chose the title because it is the first time I'm doing a show that concentrates on only one section of my work. Normally there are always a lot of different things thrown together. But this time the curator was more interested in presenting a more »choosy« selection. I thought it was a great idea because admittedly I'm currently a bit tired of taking pictures of famous people and the whole world's obsession with fame. It's good to step away from it for a bit.
What kind of works are you showing in Rostock then? Is the focus on your more conceptual works?
Conceptual is a big word. The selected works are early works as well as recent ones and although I have never stepped away from integrating ideas into my images, even when I do commercial stuff, the ones this exhibition features have definitely a higher degree of thoughts and ideas in them.
Do you have a favorite piece?
No, I can't pick one. It's like picking your favorite toy as a kid. I fall in and out of love with them. Each image means something different to me and I like them for different reasons. Right now I do love what I've recently done, a new series I shot. For the last years I've been obsessed with Hunger mag and as a consequence haven't really taken pictures for myself. But the ones I recently shot specifically for the exhibition, that was a different experience, nothing editorial. And it has definitely encouraged me to do more.
»I'm currently a bit tired of taking pictures of famous people and the whole world's obsession with fame.«
Rankin
Did the space of the venue shape the creation of the exhibition in any way?
There is this one very large piece I've done, a set of nudes, which was specifically done for this space. I'm quite nervous about it. I'm taking quite a risk with it. It's also expensive to produce and I'm a bit scared people won't like it. It could be really great or really shit. Photography is a bit of a strange world these days where anybody can call himself a photographer and everybody has an opinion.
As an artist, how important is the relationship with the curator when producing a show?
It's really important, no matter if it's a gallery you are working with, a museum, or something else. At the galleries it's more about money and selling, of course. When a museum wants to do a show with you, that's a pretty big deal because it is making a statement. You have to be able to work in teams and trust people to do their job. The collaboration with Ulrich Ptak, the curator for »Less is More« was great. He was not too dictatorial but persuasive at the same time and there were a few moments where he really made me reconsider what to show. He's easy-going and in the end it was a bit like a ping-pong game.
What do you hope viewers will take away from the show?
I just want them to have a good experience and remember it. I like my work to be provocative but also entertaining. When it stays in your mind, then it's a great piece; when it makes you feel something.
We just caught you on your lunch break, what's your program for the day?
I'll have something to eat and then go back to today's shoot. I'm shooting underwear models today. It's lots of fun!

Rankin's »Less Is More« is curated by Ulrich Ptak and will run from 13th December until 28th February 2016 at Kunsthalle Rostock.


By Sarah Shug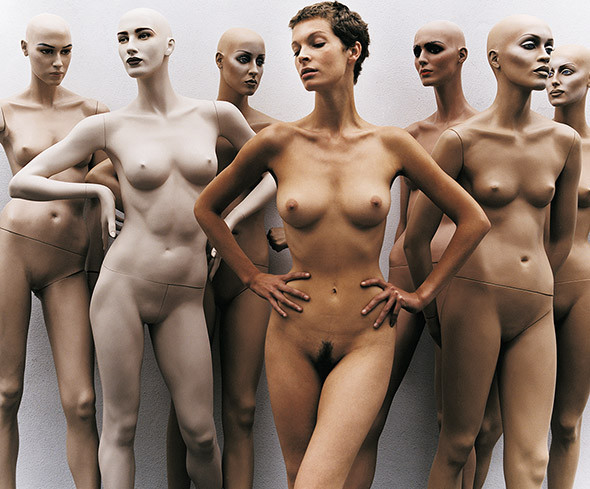 Kate Orr and mannequins, 2011 © Rankin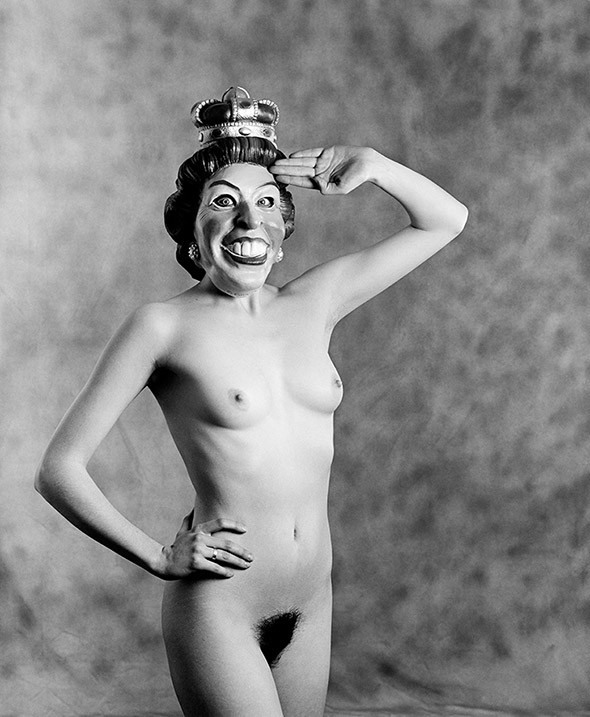 Parody The Queen © Rankin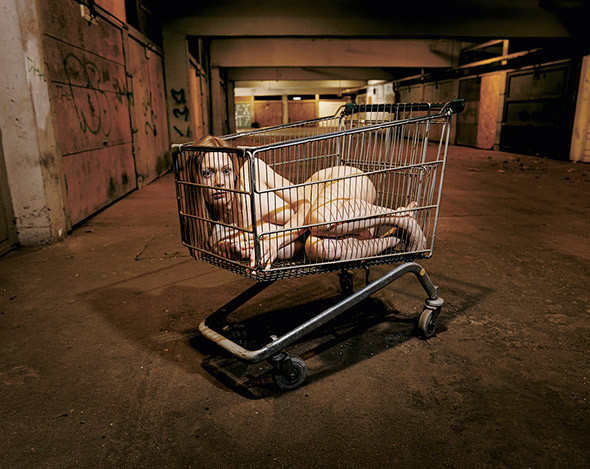 Fiona Brice in Shopping Trolley, 1999 © Rankin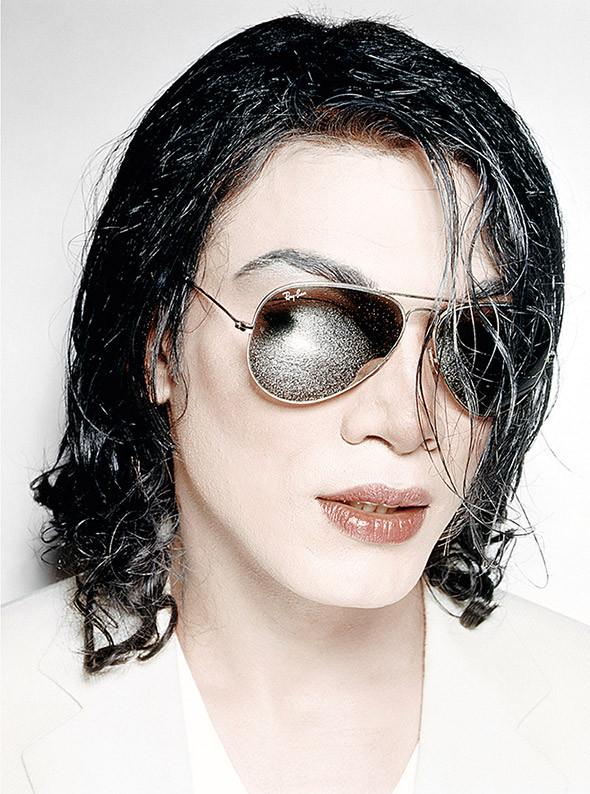 Michael Jackson Lookalike, 2001 © Rankin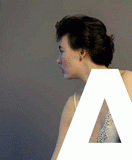 point of view
»Anti« as the new standard?
In a world that is driven by the future instead of the present, we are constantly searching for ways to express ourselves through new, unique and as individual as possible forms of creativity. Forms which, in the end, are often interpreted – quite easily and somehow negatively – as anti.

But what does anti really mean in a world where the word somehow already seems to have become so standardised?
READ MORE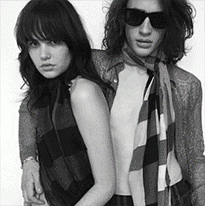 point of view
Ephemeral Photography
Throughout the history of photography, a photograph has always been considered a relic of time, proof of reality and defined as a tool able to capture and freeze a moment – turning it into a printed memory. However, in an age of constant and high-speed technological development, some definitions seem to become shaky so that new ones might be required.
READ MORE