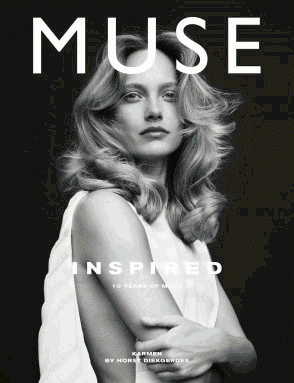 10 Years of Muse cover
This month the magnificent MUSE Magazine, an independent publication from Italy, celebrates its 10th birthday with a special anniversary issue that comes with not one but ten different covers for the occasion. They were shot by some of today's finest photographers including Horst Diekgerdes from Germany and American-born Dan Martensen. While cultivating its Italian roots (all texts are not only printed in English but also in Italian), MUSE Magazine has established itself over the last decade as one of the major players in the international independent fashion publishing scene, offering a sophisticated mix of design, photography, art, beauty, cinema, music, and of course, fashion. The founder and creative mind behind it all is Fabio Crovi, and we had a quick chat with him looking back on ten exciting years.
Congrats on Muse's 10th birthday! Can you explain how the look and content of the magazine has developed over the years since its first issue?  Do you feel it has changed a lot?
MUSE was the first independent magazine in Italy. Since then it has definitely changed a lot. When I started it ten years ago I wanted to do something I really liked while having the aim to make the magazine the independent voice of the Italian market. Italy has some really beautiful fashion magazines, which are all absolutely great, but at the time there were not any independent voices. I wanted to be detached from the rules of the market and give opportunities to photographers, stylists and artists to really express themselves.
Can you tell me a bit about the founding phase of the magazine? How did it all start? What did you want to achieve?
I wanted MUSE to show unique content that you can't find in other magazines. The aim was to provide a platform with an international voice to artists in the Italian market, which is one of the most important places for fashion in the world. I love the idea of changing the role of an artist: like when Riccardo Tisci did the art direction with Panos Yiapanis as the photographer. This was one of the most beautiful shoots we have ever done. Or when we worked with the incredible artist Maurizio Cattelan: we let him surprise young artists by showing up at their door unannounced to interview them.
Many magazines are struggling to survive nowadays. What's the secret of success?
Passion and a lot of work. You need to take risks and work with the best artists. And be brave enough to choose the new next muse before everyone else does.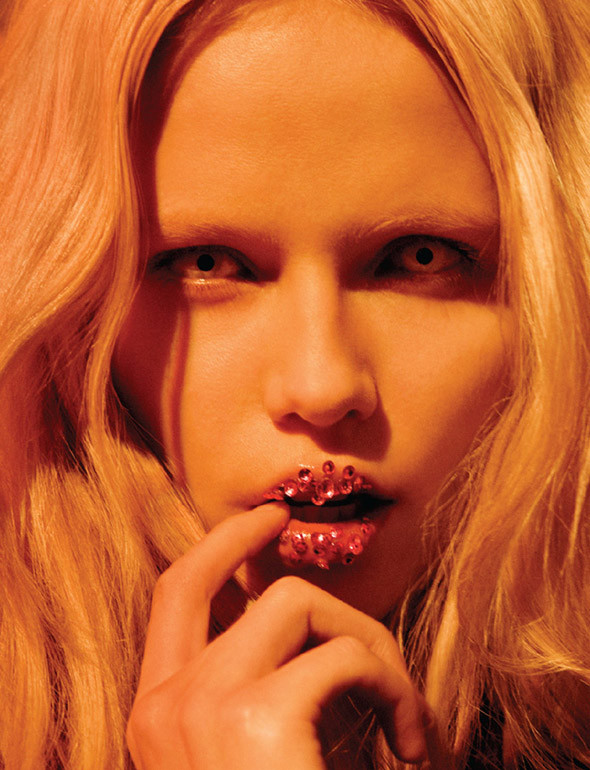 Natasha Obsessed, 2009, Fashion + Art Direction: Riccardo Tisci, Photo: Panos Yiapanis
You've been in the business for quite a while now – what has changed the most?
When I started the business there were only a few independent magazines in the world and we all knew each other. Producing a magazine used to be something everyone wanted to do, but now Instagram and blogs can function as a magazine. To me, even a small print magazine is far more important than blogs. The smell of the paper, the touch of the paper - it's always the best.
What have been the highlights of the last 10 years?
There have been so many beautiful ones. When we first released an entire issue dedicated to Natasha Poly with the title "Natasha Obsessed": that was an epic moment. One of the two covers even became a shirt for Givenchy. Memorable highlights also include our issue "Modern Muses", curated by Luigi Murenu, where we shot the most important models in the world; and then there was an entire issue dedicated to Italy with our cover "Ave Maria" by Mariacarlo Boscono. Last but not least: this celebratory 10-year anniversary issue is also a very special moment for me.
What have been the biggest challenges so far?
I've learned that you should never sit on your success and feel safe. An independent magazine must always be avant-garde and continue to evolve by taking risks and showing new perspectives.
What's your vision for the future of Muse?
I just want to enjoy the ride and have a lot of fun discovering new talents and artists. It's one of the most beautiful jobs in the world. I think the future still holds a lot of surprises when it comes to magazines.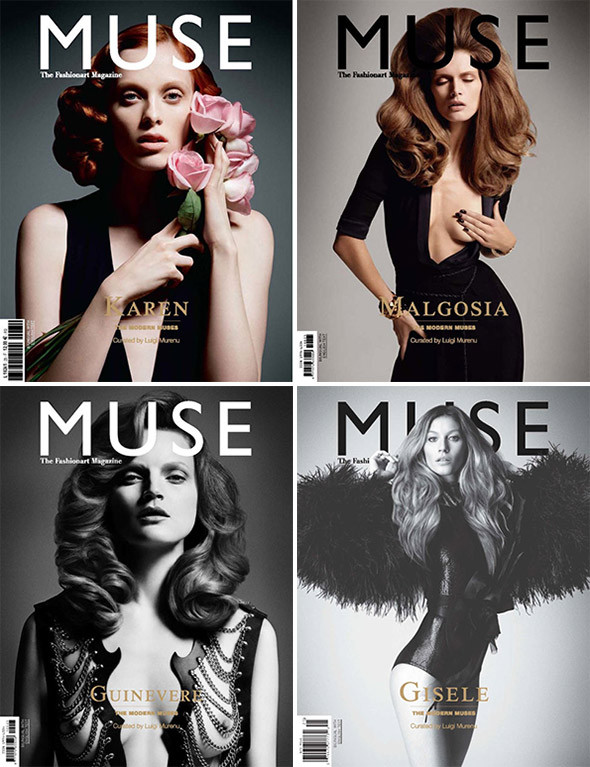 The Modern Muses curated by Luigi Murenu, 2011, Photography: Daniele & Iango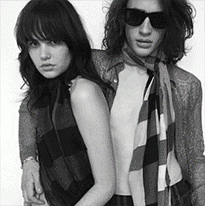 point of view
Ephemeral Photography
Throughout the history of photography, a photograph has always been considered a relic of time, proof of reality and defined as a tool able to capture and freeze a moment – turning it into a printed memory. However, in an age of constant and high-speed technological development, some definitions seem to become shaky so that new ones might be required.
READ MORE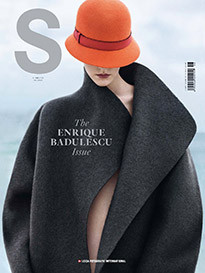 INTERVIEW / REVIEW
Enrique Badulescu / S Magazine
Enrique Badulescu is one of the top fashion photographers. While working for this issue of the S Magazine he has pulled out all his creative stops. In our interview, he explains why good humor and music are an intrinsic part of his work, what organic collaboration means to him, and why he is always enthusiastic to jump in at the deep end.
READ MORE