Fashion is an incredibly fast-lived industry, and new technologies ensure that photography keeps constantly evolving. It comes as no surprise then, that fashion photography trends are in constant flux. By asking industry professionals from photographers to agents, we're putting the finger on the pulse in order to predict what the major fashion photography trends of the year ahead will be. Here you can check if our predictions for 2022 were accurate, and for what to expect in 2023, from the rise of AI to a simultaneous return to analog, a new-found opulence, and the importance of sending the right messages, read on below.
1. Authenticity
Authenticity is not the first thing that comes to mind when thinking about the fashion industry. But over the last few years, unrealistic beauty standards have come under scrutiny, and the definition of beauty represented in magazines, ads, and on catwalks has become significantly more diverse and inclusive. »Now, we're choosing characters rather than pretty models. People whose features are imperfect, who have freckles, a funny nose - something extraordinary instead of a perfect face«, explains photographer Andreas Ortner.

While today this trend is omnipresent, Kozva Rigaud, the pioneering owner of Shotview agency in Berlin, has been promoting diversity and inclusivity for more than 20 years, even when it meant going against the grain. »Interculturality and models of all ages will be two major themes for 2023. The media still pushes us to see age in a certain context, but we're embracing a movement where every age and every social group is not only invited to the table but feels seen and included«, she says.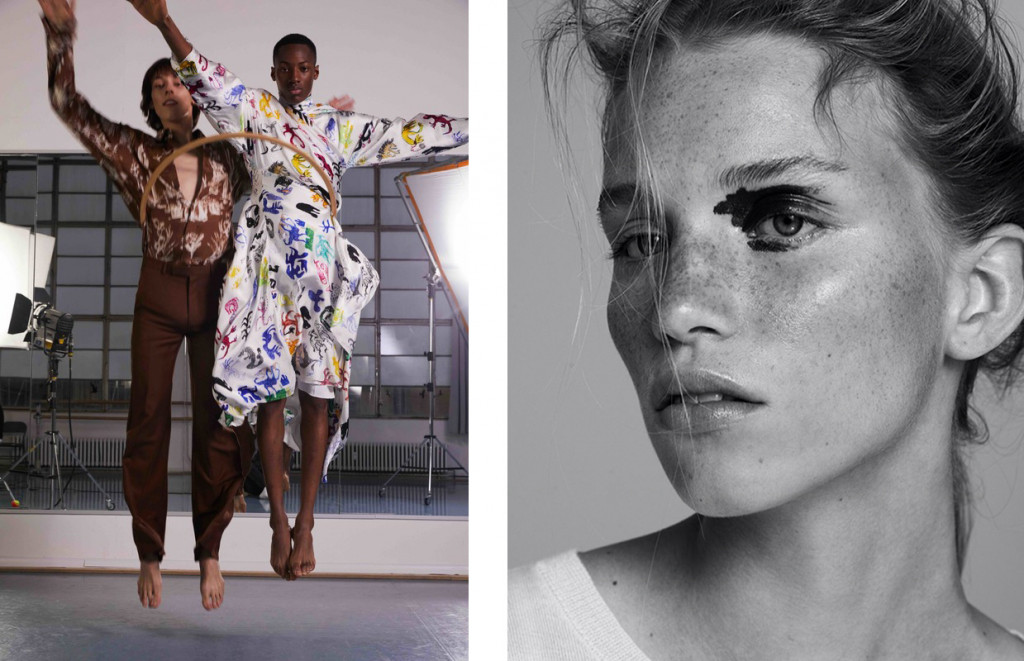 Left: Roman Goebel for 10Men Magazine / Right: Andreas Ortner for i-D Italy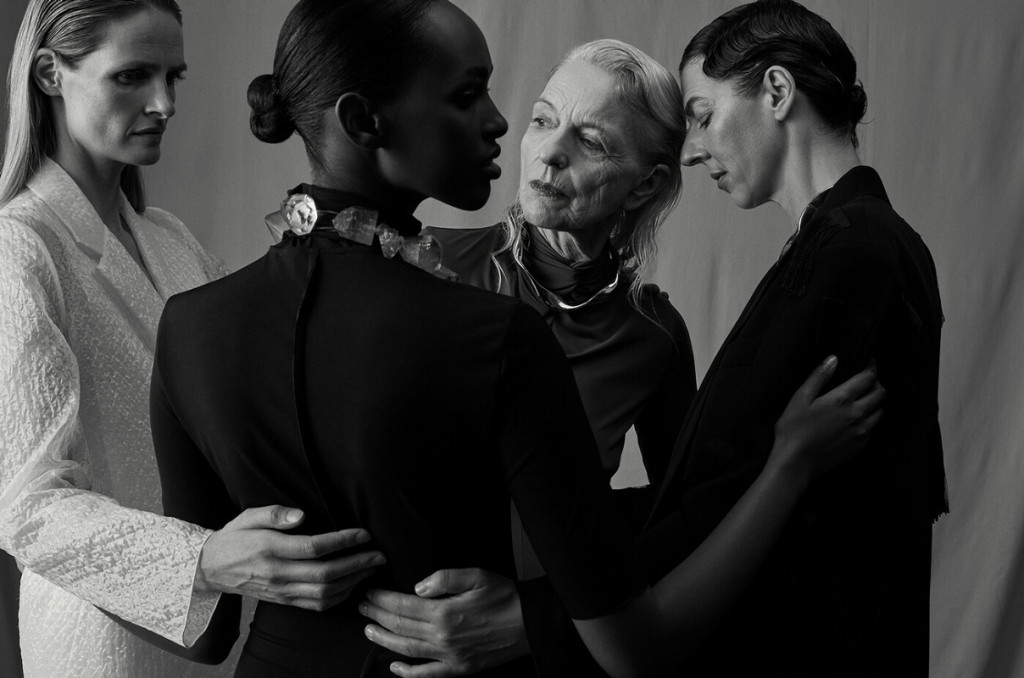 Léa Nielsen for Costume Magazine
2. Experimentation & Opulence
»The days where you just make a bunch of models stand around in low-key daylight are over«, announces photographer and Tush editor-in-chief Armin Morbach. »That's just boring and interchangeable.« The minimalism and restraint that might not only have been a visual trend but also be driven by the restrictions of the pandemic are clearly coming to an end. There is room for more again, but what will this room be filled with? »People are allowed to be daring again. There's more opulence and experimentation. Just take Elizaveta Porodova for example: She was decried as kitschy, and now she is one of the most successful, with lots of photographers trying to copy her,« explains Morbach.

Ortner's assessment is similar: »I have more freedom to tell stories. It's less about the collections and more about telling stories and playing with the locations. I have the freedom to think outside the box, do something unusual, play more, have more fun.« And Dutch photographer Wendelien Daan concludes: »I am interested in showing more experimentation in my work. There's even room for error.«
»I am interested in showing more experimentation in my work. There's even room for error.«
Wendelien Daan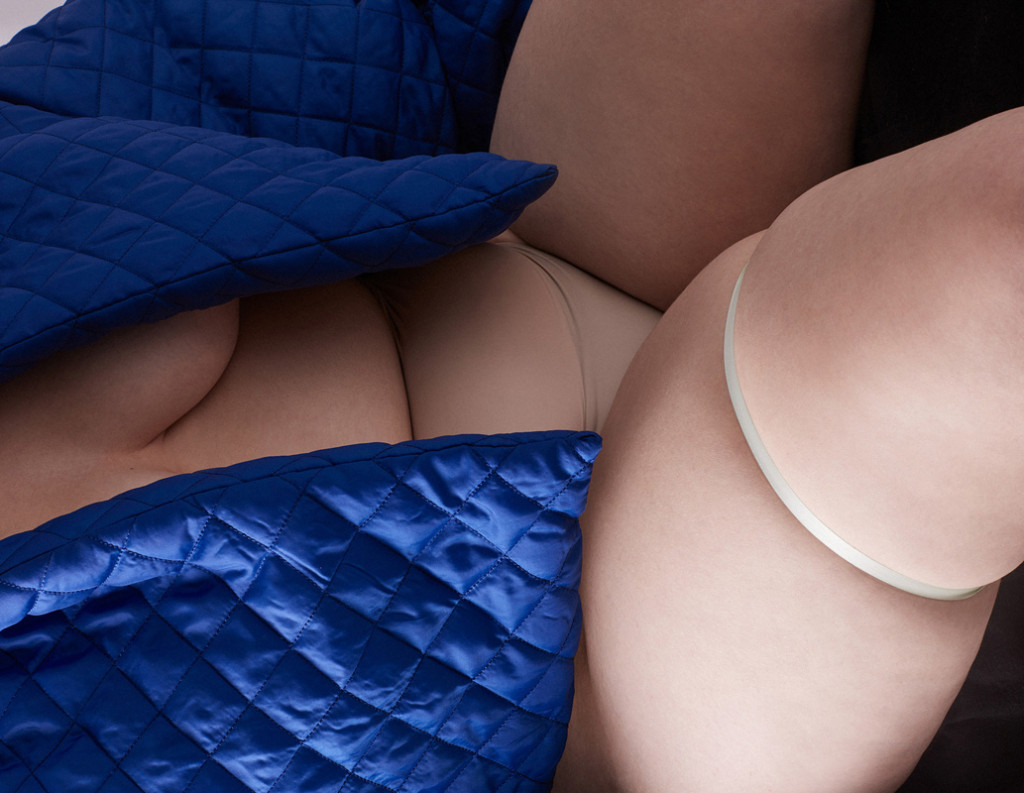 Wendelien Daan for Mirror Mirror Magazine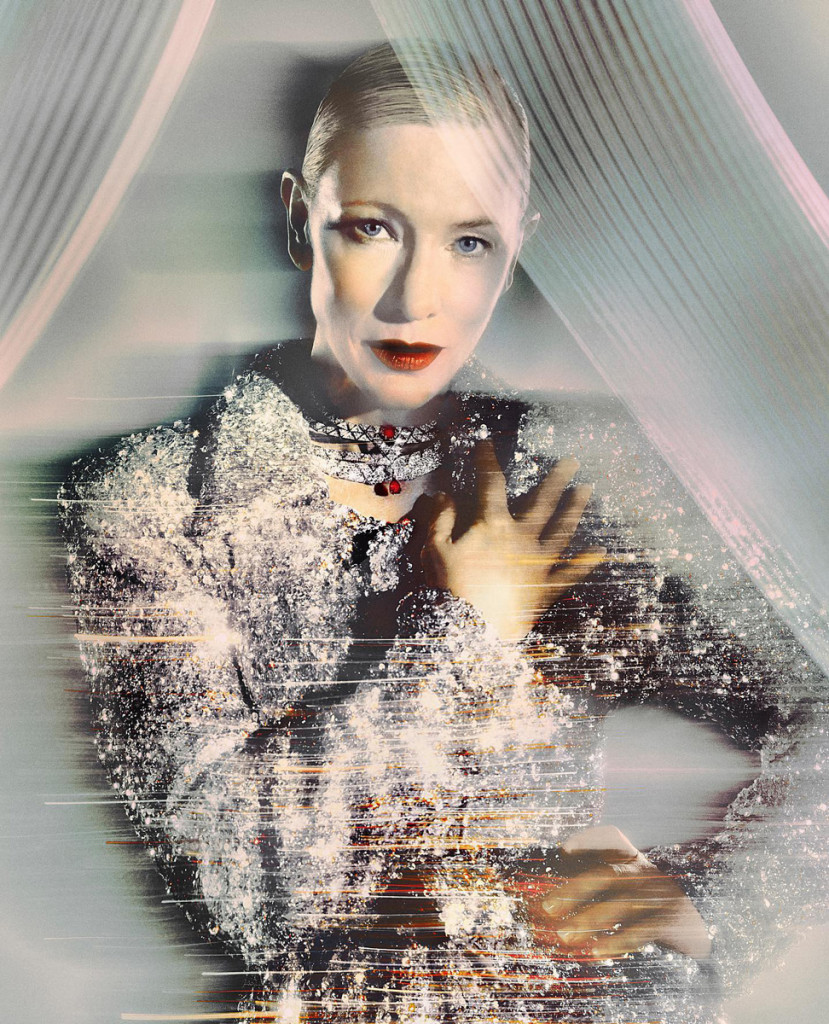 Elizaveta Porodina for Vanity Fair
3. Artificial Intelligence (AI)
Artificial Intelligence is on everybody's lips at the moment, especially since the recently launched ChatGPT. Earlier this month, an AI-generated image won a photography competition in Australia, and a popular French photography magazine graced its last cover with a photo created by AI, which most readers will have a very hard time identifying.

»I think visually we will get more and more artificial, without revealing it. Images that pretend to be real, but are generated with the help of 3D and AI software«, says German photographer Joachim Baldauf. Daan agrees: »I think it will get much bigger in a short time, even though personally I am more of an analog photographer. Most of my images have minimal retouch.« Manolo Campion has been witnessing the trend as well: »I've seen lots of people play around with AI-generated or AI-enhanced imagery. Weirdly, the more I see it, the more it makes me appreciate real life. However, it doesn't mean I won't be playing with it myself to see what can be done.«

New technology means new opportunities, but it could also potentially threaten professions in the industry. »It's an interesting process, but set designers, models, or journalists could face problems«, says Rigaud.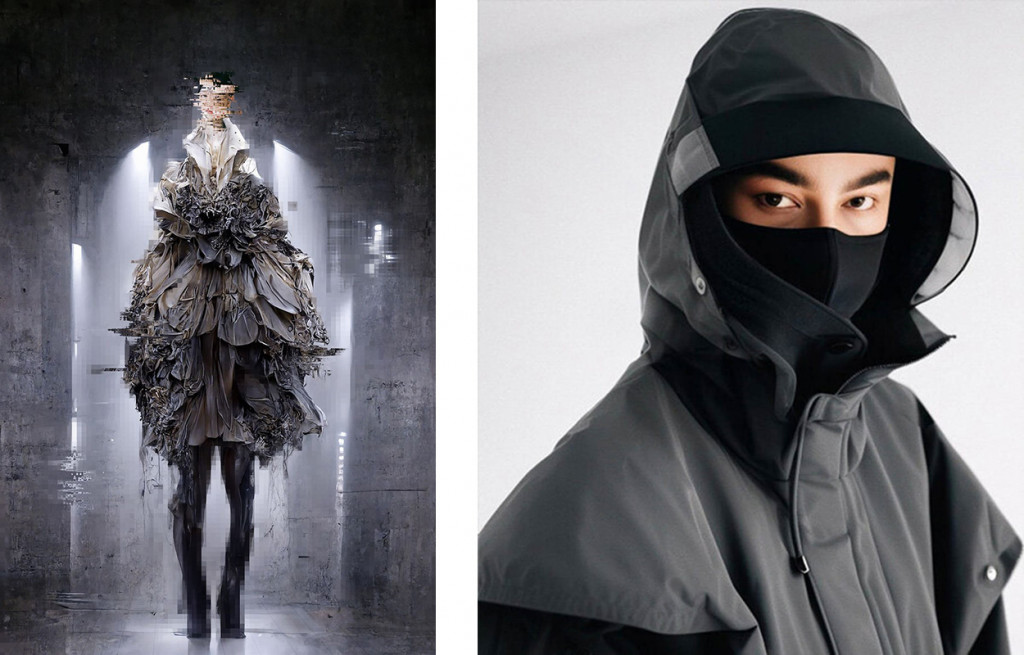 Left: Photography & creative direction by Chen, assistant: AI / Right: Concept by NEWFACET, models and fashion by AI
4. Analog & Nostalgia
In a world increasingly ruled by technology, it is almost to be expected that there will be countermovements. In art, those are represented by a resurfacing of craftsmanship such as ceramics and tapestry, and in the photography world, this means a growing appeal of shooting analog. »Artistically, there is nostalgia in the air. Analog photography, Super 8 movies, and some shimmer and cracking as inspiration for young creatives. A slight taste of reality and the smell of teen spirit«, says Baldauf.

Campion notes: »It's no surprise to me that as the digital floods the market, there's an artistic emphasis on analog.« Rigaud, who, as an agent, has a broad view of the industry, recognizes the same trend: »It's back to the roots. Shooting with film allows a more artistic approach, and clients will definitely support this movement.«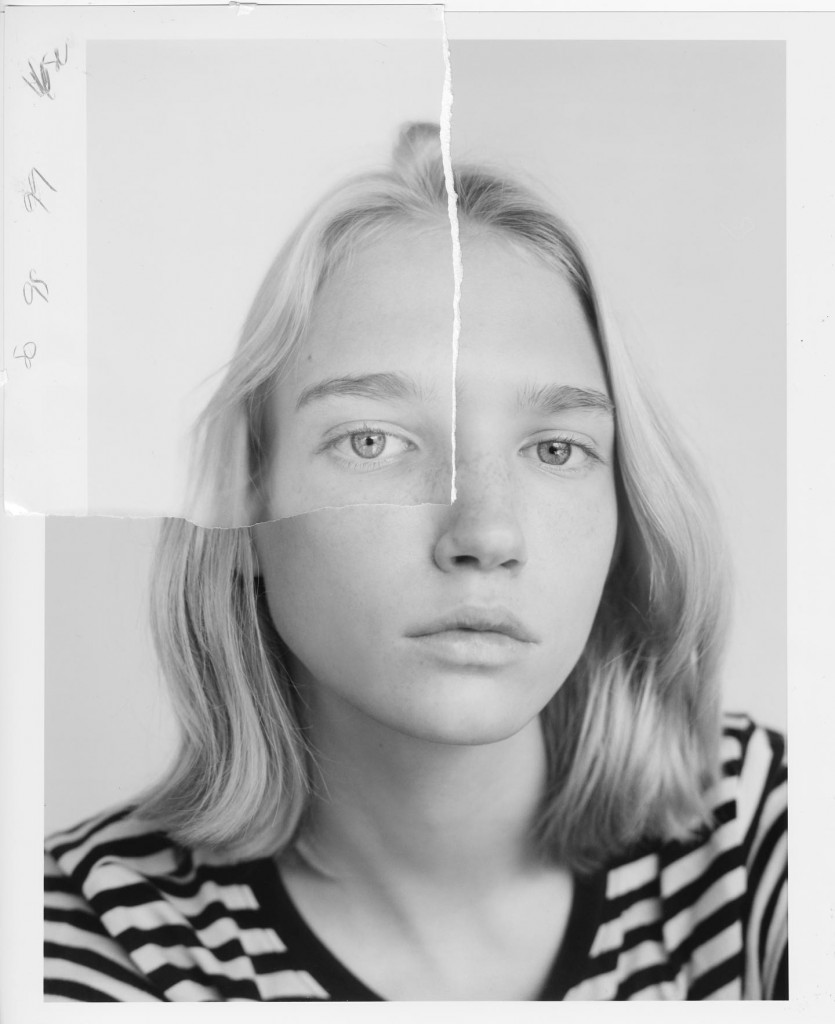 Carlos de la Reina photography
5. The Importance of Messages
Even if outfits inherently take center stage in fashion photography, covers, editorials, and ad campaigns have always had the potential to incorporate narratives and make statements. Often controversial ones, like the Vogue Italy editorial depicting models to the backdrop of an oil spill.

According to Ortner, messages behind the pictures are becoming more important: »Clients want to create an image for the brand instead of just showing their collections in an accurate lookbook« Rigaud notes: »Every image has to be a statement.« But what kind of messages are we talking about? Ortner clarifies: »It can be gender-related, or political…just the decision to only display sustainable fashion already sends a message.« »Being a fashion photographer is more and more political these days, so that makes it important to choose your subjects carefully. Important things are inclusivity when casting and avoiding the promotion of fast fashion«, Daan adds.

This development also has its risks. The more significant sending a message becomes, the higher the chance of getting it wrong. And while being political has become a sign of the times, we simultaneously live in an age of political correctness. The recent scandal surrounding Balenciaga proved once again how a single campaign can destroy a brand's image in a heartbeat. »The industry is scared. This kind of 'correctness' is putting more and more pressure on decision-makers. Every mistake can lead to a damaged image and can be very expensive«, Baldauf concludes. Consequently, luxury group Kering just created a position to oversee 'brand safety'.

Fashion media in general has been showing a tendency to embrace more political topics. One example is Vogue's contentious photo shoot with Ukraine's presidential couple in the summer of 2022. 
»Every image has to be a statement.«
Kozva Rigaud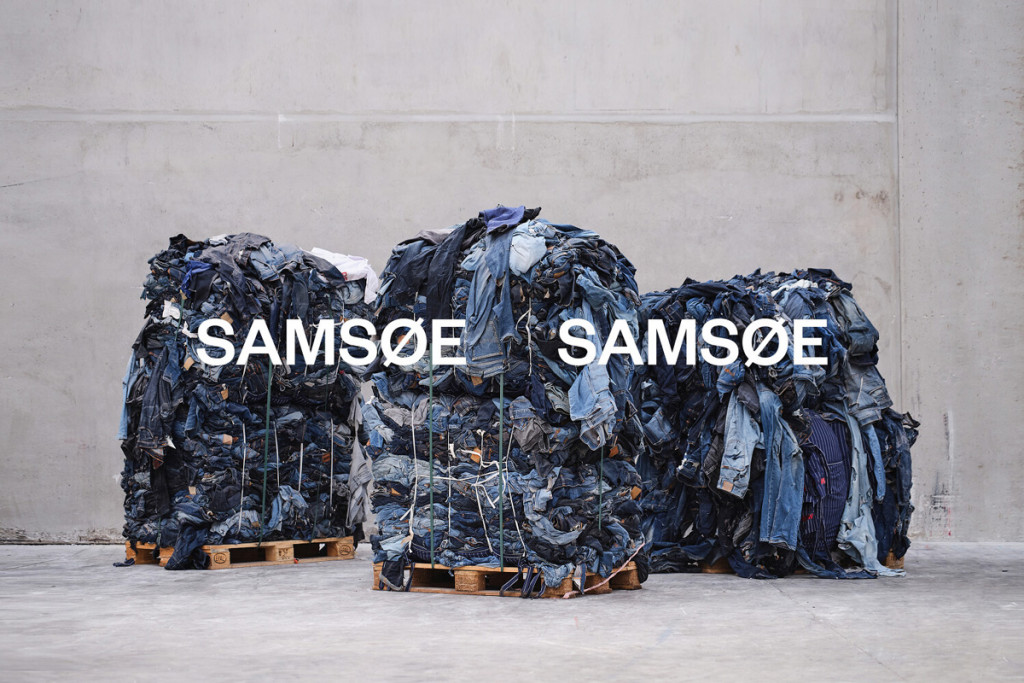 Osman Özel for Samsøe Samsøe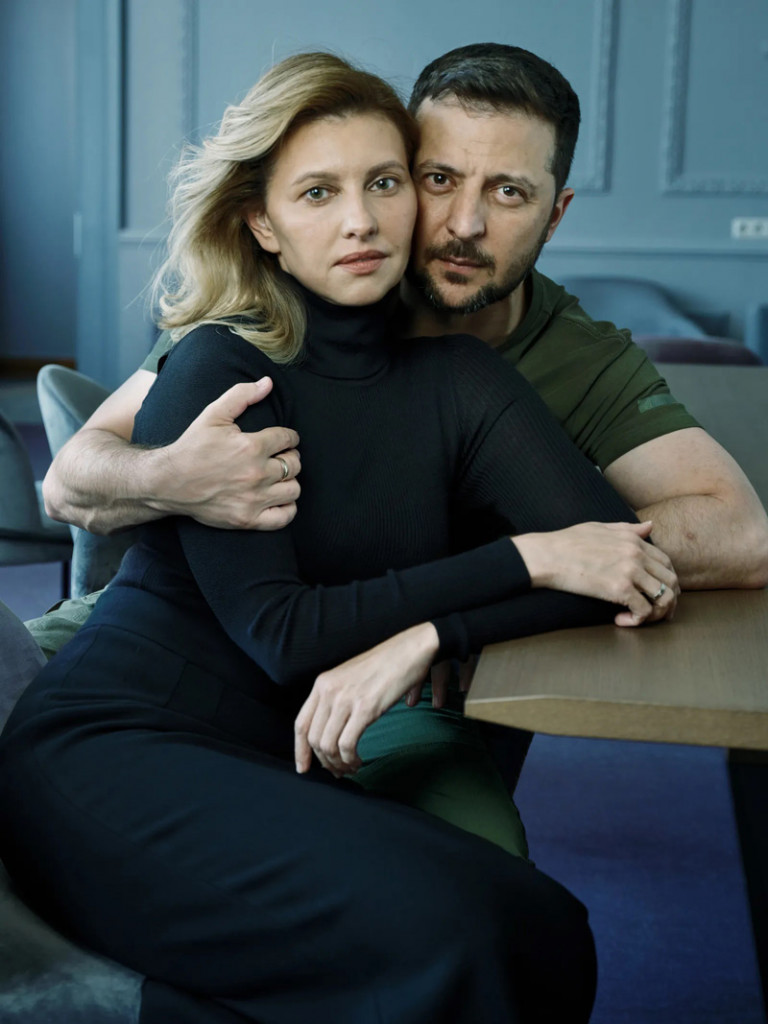 Annie Leibovitz for Vogue
6. Technical Expertise
Today, everyone can call themselves a photographer. Social media, digital technology, and excellent camera phones have changed the game. Every day, we're being flooded with images. »For a very long time, all you had to do was press the shutter button. But now, the wheat will be separated from the chaff«, states Morbach, who expects a return to the appreciation of technical know-how.

»For years, everything was just boring catalog photography. Now, it's not just one light anymore, but people are playing with long exposures, effects,…« It's a trend that a lot of professional photographers will welcome. »I would love to see the execution and the technical side of things improve, to match the exciting concepts coming out. I think we'll see people using the new large LED walls that have been available to film for some time now. Pier 59 has announced theirs, so I expect people to play around with that«, says Campion.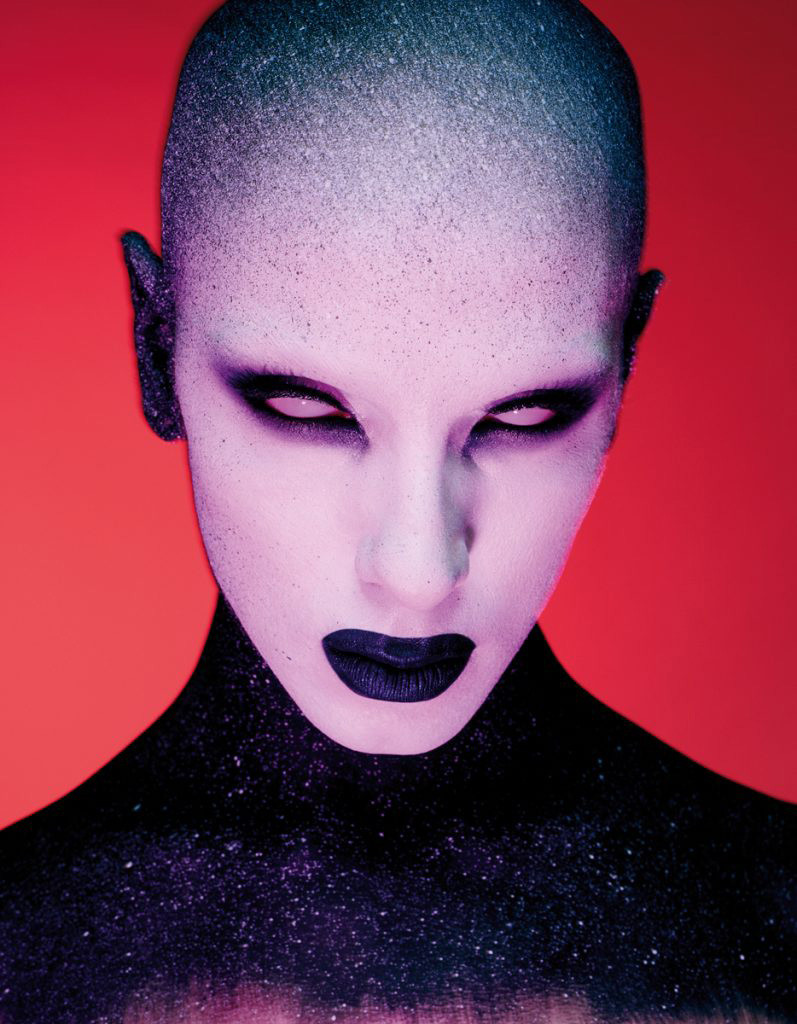 Armin Morbach for Tush Magazine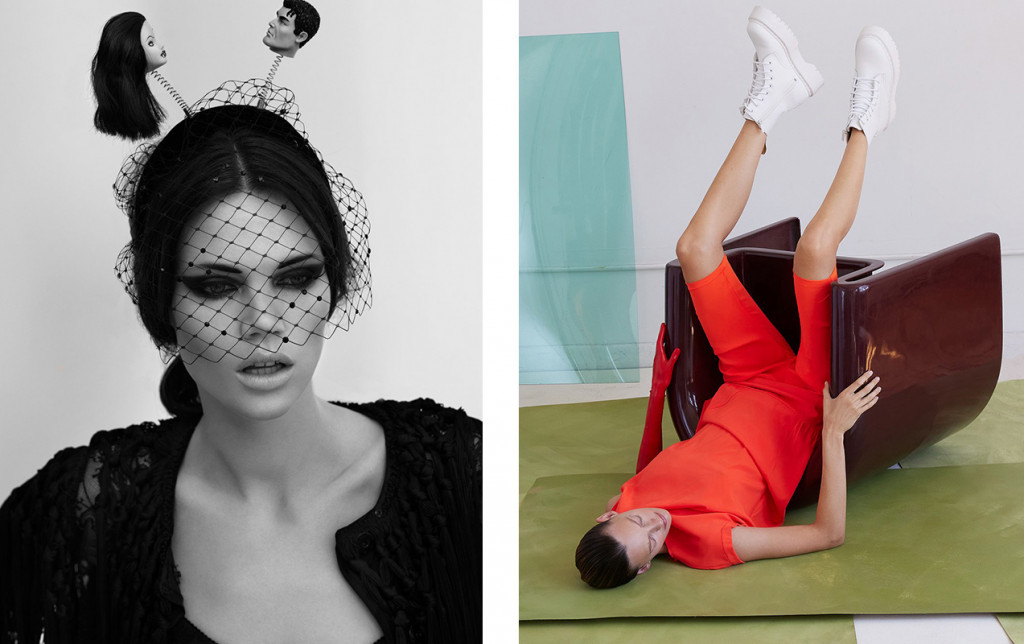 Left: Joachim Baldauf for Bolero / Right: Manolo Campion for Issue Magazine
7. Personal Projects
Ads and editorials don't always enable photographers to unleash their full creativity. Naturally, many carve out time for personal projects, where they have the freedom to do exactly what they want and experiment without restraints. »This is definitely a trend in the coming year. You have to find your own voice«, says Rigaud. Daan confirms: »My focus is on my personal work. I find that I receive more and more assignments based on earlier produced personal work with a focus on my specific way of composition, light, and casting. It gives me more freedom in my approach.«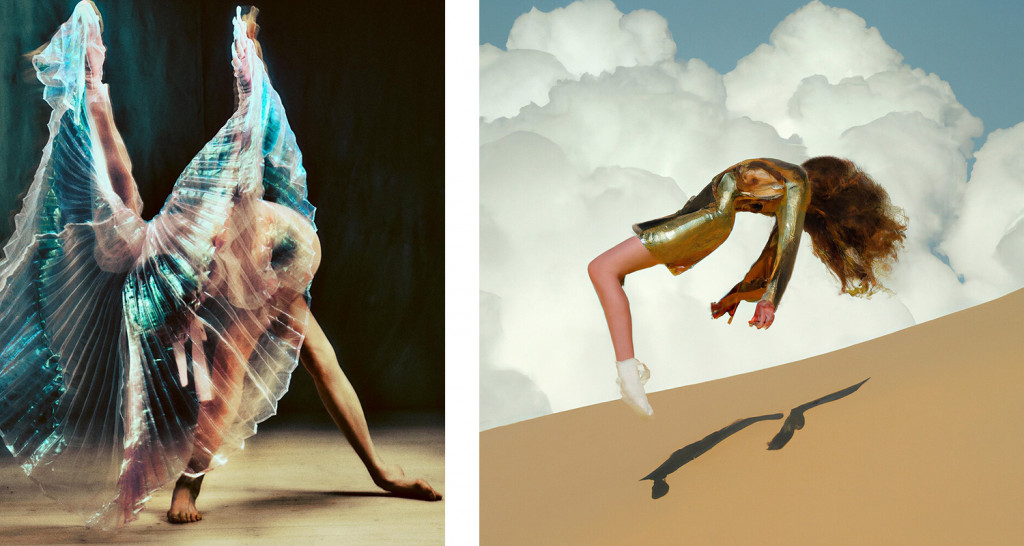 Left: Elizaveta Porodina / Right: Synchrodogs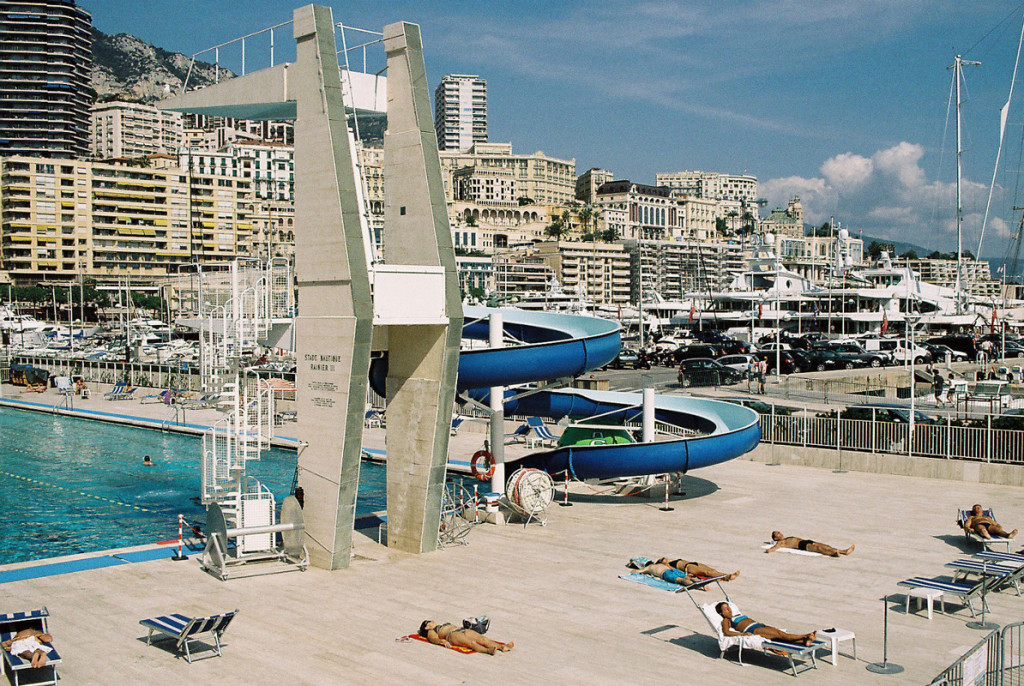 Roman Goebel Photography
Working in the Industry
Besides upcoming fashion photography trends, we also asked industry pros about their work life, and how it might be changing. »Due to social media and digital online platforms like Previiew, your work is seen internationally. Clients contact you personally more and more and not through your agent«, Ortner has noticed. He adds: »There's also lots of traveling and location shooting again after mainly having worked in studios during Covid. Clients will fly you in from anywhere if they want to work with you, it's not necessary to live in Paris, London, or NYC these days.«

At the same time, many are detecting shrinking budgets. »As a result of the crisis, everybody is accepting everything. A good photographer would be paid between 5.000 and 10.000, a great one starting at 10.000. Now, people already work for 1.500 or 2.500«, says Morbach. Daan adds: »In the Netherlands, the big fashion magazines use images that were already produced for other international issues because it's cheaper. Budgets are much smaller than a few years ago. That's why I focus on editorial work abroad and make personal stories for independent magazines.« Campion says: »Budgets are not what they used to be but it's to be expected given all the challenges we've faced.« Despite decreasing pay, expectations are high: »It's not just about taking nice pictures anymore. You have to be involved in the whole process these days and work together with the casting and the art director«, says Ortner.

Last but not least, Campion and Morbach have both been noticing a lack of interest in photography history. »A lot of people working at magazines today who grew up with Instagram are not aware of this history and can't distinguish between a true great and the rest«, says Morbach. Campion: »There's a new generation of people who want to be constantly visually stimulated, without any concern for history. They just want to see something exciting right this moment.«
»There's a new generation of people who want to be constantly visually stimulated, without any concern for history. They just want to see something exciting right this moment.«
Manolo Campion
For more fashion photography trends feel free to check out our Newsboard, with the latest work from Previiew photographers and stylists or listen to one of our insightful photography podcasts.


By Sarah Schug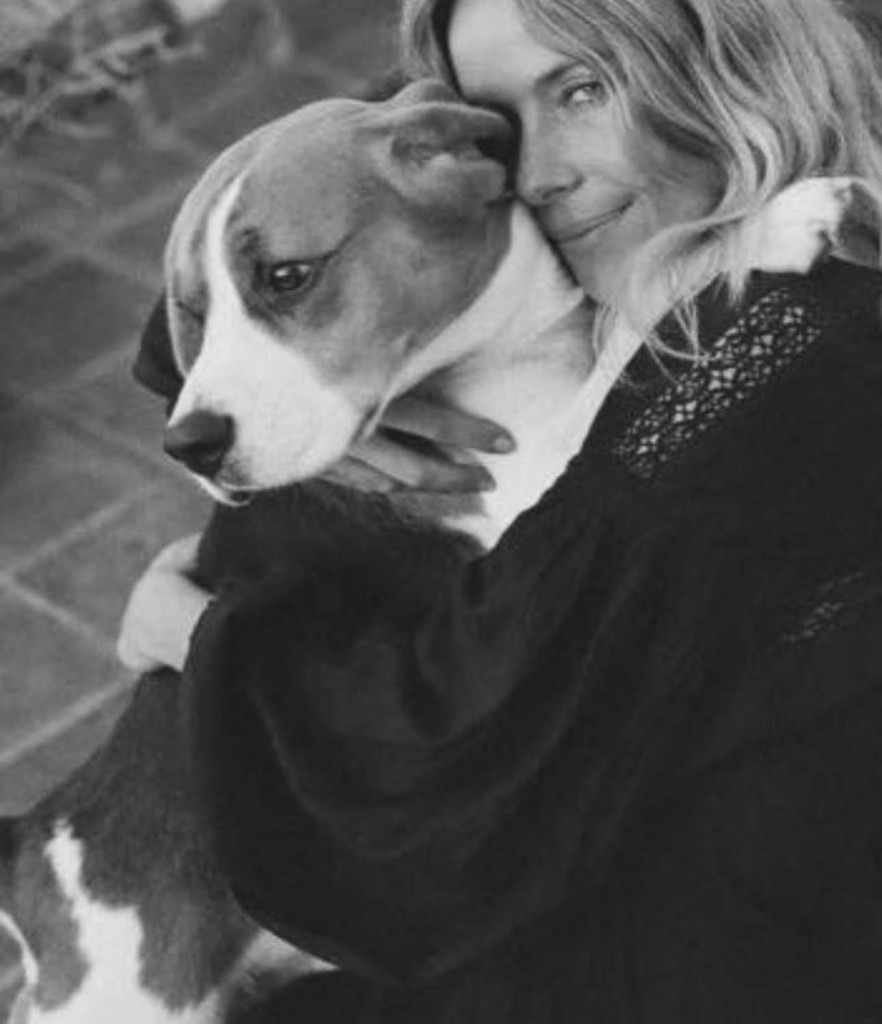 Interview
Sarah Mahini
We sat down with Sarah Mahini, who just launched a brand new talent agency, Phenomena. Here, she talks about her new adventure, what makes a photographer stand out these days, and the one skill every agent needs.
READ MORE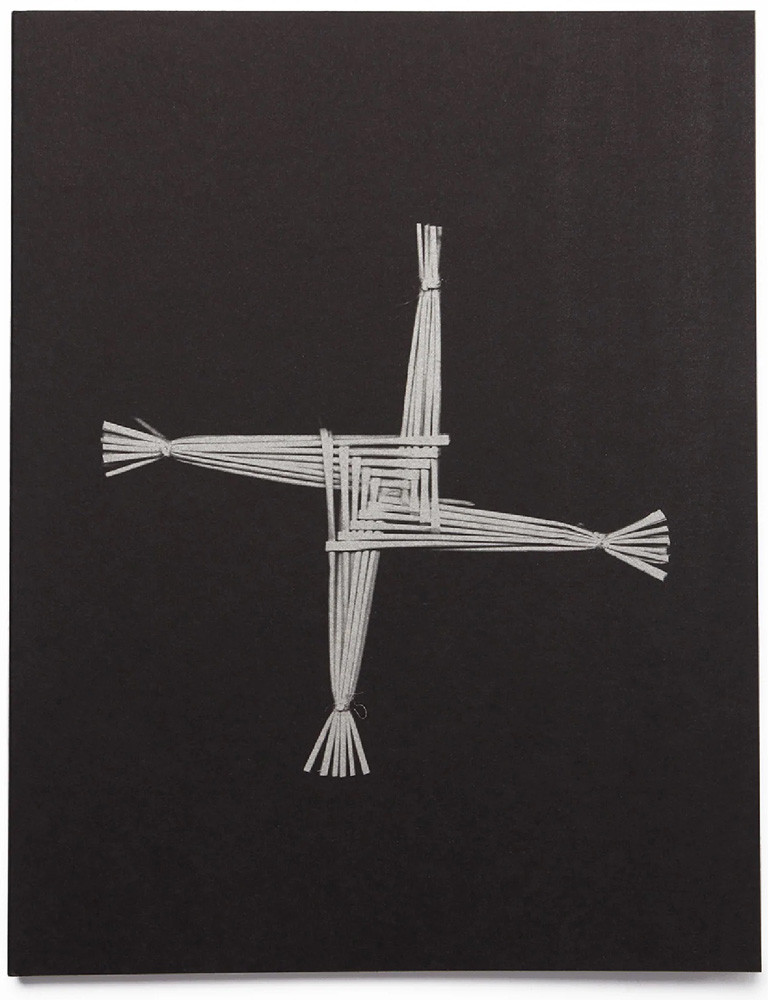 Book Review & Interview
Andrew Nuding
Irish, London-based photographer Andrew Nuding just launched his very first book: Hunt the Wren. Skillfully combining documentary, fiction, and fashion, he eternalizes little-known Irish folklore and traditions in a surprising way. We talked to the artist about his captivating debut publication.
READ MORE